It's a fact that when we delete files on Mac, it goes into the trash bin but is not completely deleted. Learn how to empty trash on Mac safely on this new article!
Part 1. How to Delete a File on MacPart 2. How to Empty Trash on MacPart 3. How to Safely Empty Trash on MacPart 4. Bonus Tip: Moving Locked Files to the TrashPart 5. Summary
Part 1. How to Delete a File on Mac
The more frequent we use our devices, the more files we store and the more trash we make. By simply deleting a file or a group of files, we are transferring them into the trash bin or recycle bin. This folder saves all the unneeded and unnecessary files inside Mac.
There are three known methods on how to delete a file on Mac:
Drag and drop file/s on to the trash icon in the dock
Right-click on the desired file/s and click Move to Trash from the given options
Click on the exact file/s and press Command+Delete to move it into the Trash bin
However, these methods do not exactly delete the files off your Mac. They are stored inside the Trash bin and remains in there until you finally empty out the Trash folder. Check out how to empty trash on Mac in the next part below.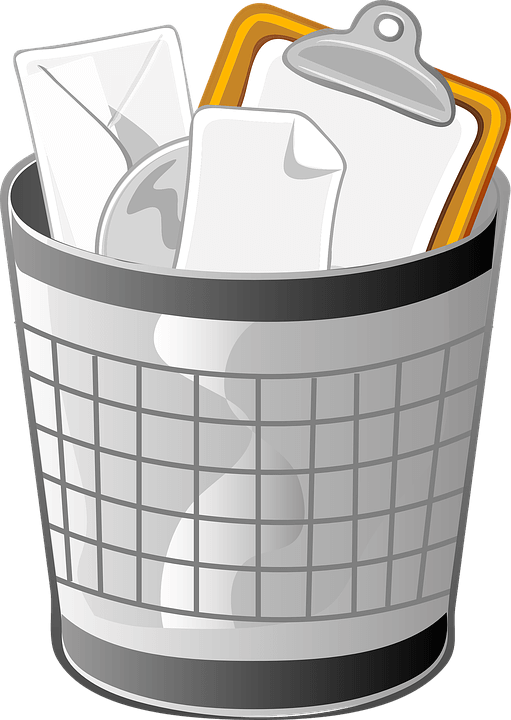 Part 2. How to Empty Trash on Mac
The reason why files stay inside the Trash bin is for you to recover them in case you accidentally deleted them, or for recovery purposes. If you are sure that you no longer needed any of the files inside the Trash folder then you can go ahead and delete to save more space on the disk.
Yes, the trash bin also accumulates a lot of space in Mac and sometimes one of the suspects why you are experiencing slowness.
Click and hold on the Trash bin icon from the Dock
Select Empty Trash from the popup window.
Another way:
You can empty the Trash from any open Finder window by holding down the Command+Shift key and press delete
Securely Empty Trash Bin:
There is another method that would let your Mac empty the trash folder by default by changing the system preferences and let it erase files securely:
Open Finder
Click on the menu
Choose Preferences
Check Empty Trash Securely
Now you have successfully emptied the Trash bin on your Mac, but did you know that those files are not destroyed? They were only deleted but are still subject for overwriting when Mac needs a space to use. In case you run a recovery using a professional software, you will still see traces of these files intact. This leaves all your important deleted contents susceptible to the identity or data theft.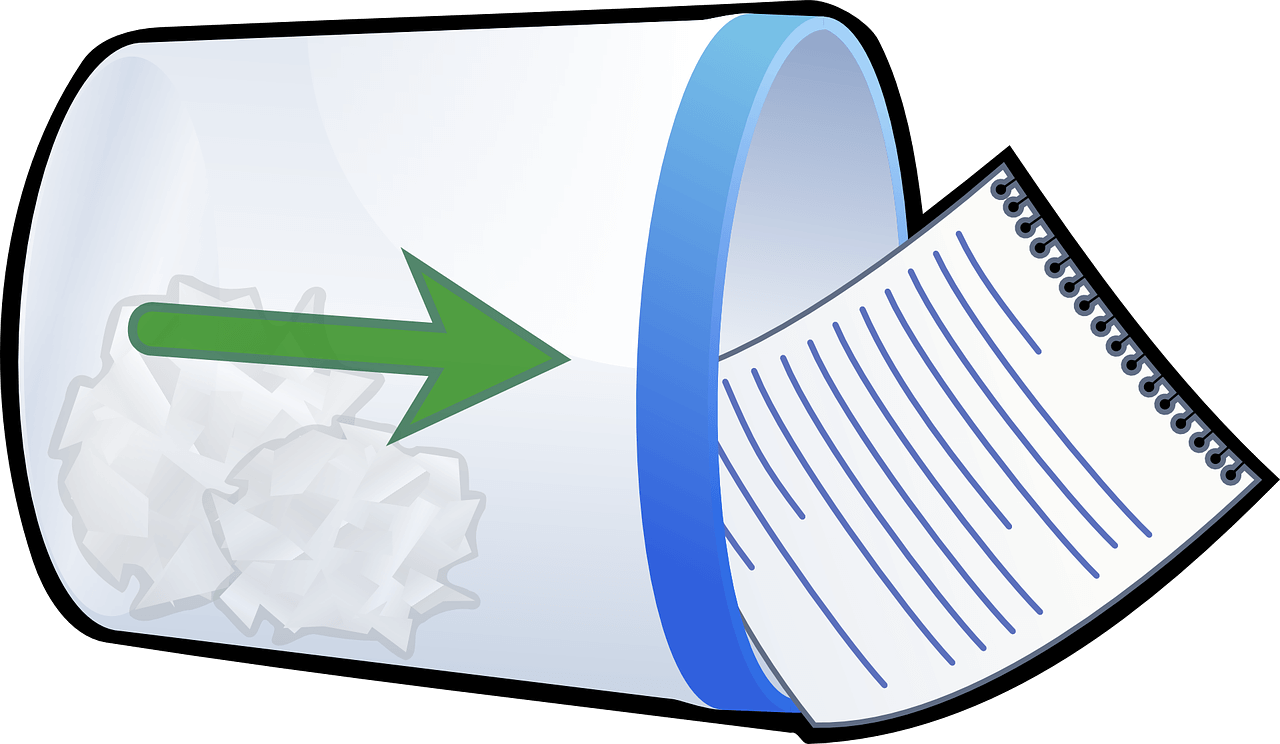 Good thing, you can securely empty the trash and destroy the files at the same time. Read along to find out how.
Part 3. How to Safely Empty Trash on Mac
The easiest way to safely and securely empty trash on Mac is to use FoneDog Mac Cleaner. By using this program, you will have the option to delete the trash bin and shred the important files. FoneDog Mac Cleaner has all the essential tools any Mac users will need especially when it comes to optimizing its performance and protecting it from breach of data.
It has the following excellent features:
Speed up Mac in few and simple clicks
Scans Mac quickly and clean junks smoothly
Checks the primary status of Mac including the disk usage, CPU status, memory usage, etc...
Finds the same picture files & easily detects duplicates
Filters scanned result according to the file name, order by size, time, etc
8 Essential Tools inside FoneDog-Mac Cleaner
System Status
Mac Cleaner
Similar Image Finder
Duplicate Files Finder
Mac App Uninstaller
Extensions Manager
Browser Privacy Cleanup
File Shredder
How to use FoneDog Mac Cleaner:
Download and install software on to your Mac
Launch and run a system scan

Select on the Cleaner Module

Choose the desired cleaning option, if you want to clear the trash bin then you can select it

Scan and view the items on Mac

Choose certain items and clean

There are other vital tools you can use in case you want to maximize this software. If needed, you can also go to the Toolkit from the menu and click on File Shredder to ensure that your files and other important data such as financial and personal records will be destroyed and no longer be readable.
People Also ReadHow to Know If An App Is Not Safe on Mac?How to Fix the Problem of External Hard Drive Not Showing up on Mac
Part 4. Bonus Tip: Moving Locked Files to the Trash
In some cases, there are locked files saved inside our devices. Locked files are displayed with a lock badge in the lower-left corner of their icons. We normally do this to prevent changes and deletion.
You cannot move a locked file into the trash bin and if you do so, it will cause an alert dialogue to pop up if you try and delete the file/s. Here are the steps on how move locked files to the trash conveniently:
First, we need to unlock the file. To unlock, right-click or control-click on the file/folder in the Finder and select Get Info. You can also click on the file and press Command-I
Open General section
Deselect the Locked checkbox
That's it! Once the file/folder is unlocked, then you can move the file/folder into the trash icon.
Note: Locking a file or folder only prevents you or any user to make changes, modify and delete the said contents, however, it does not mean that it is password protected. There is another option for that manner.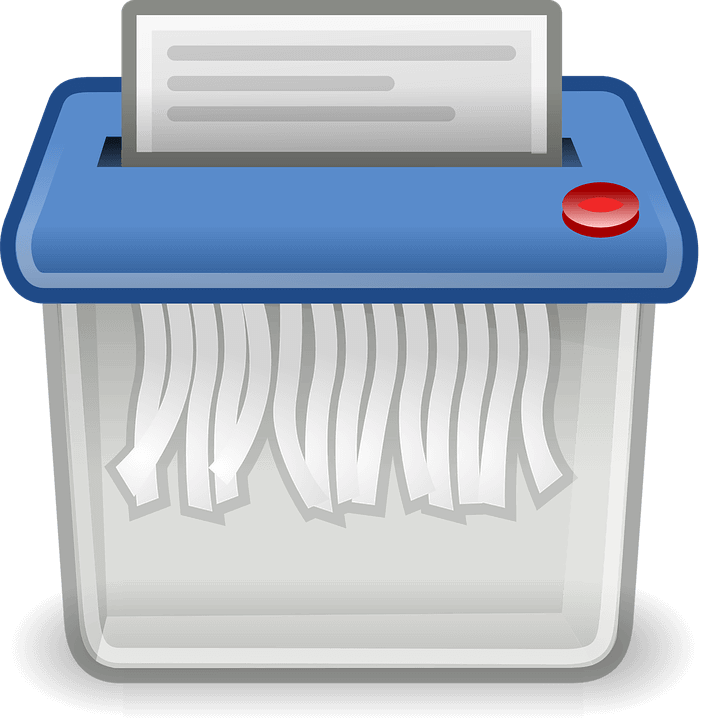 Part 5. Summary
We finally learned how to empty trash on Mac using different options. However, it is still unsecured in case there are important files stored in the trash bin. For better, safer, and more secure option, use FoneDog Mac Cleaner.
By using this program, you will get several benefits including cleanup and optimization, diagnosis and system analysis, and data protection through file shredding. Your Mac should be your personal virtual and paperless library and so it must keep up with your activities without latency and threat of security.
Have you heard about FoneDog Mac Cleaner? Try this program today and you will surely see and experience the difference!