By Nathan E. Malpass, Last updated: August 27, 2019
You experience Mac Mail problems from time to time. The platform is a powerful way to send and receive messages from one individual to another. However, it is not free from flaws. In this article, we will give you a guide to help you fix these problems. Read on to learn more.
Problem 01: Cannot Send Email Using Apple MailProblem 02: I Can't Receive MessagesProblem 03: My Junk Filters Are Not Working ProperlyProblem 04: My Mail Account Is InactiveProblem 05: Mac Mail Cannot Decrypt My EmailsProblem 06: Mac Mail App Won't Connect To My Email AccountProblem 07: My Email Messages Aren't Displayed Properly On Mac MailProblem 08: I Need More Storage Space On My Mac Mail Email AccountsProblem 09: Mac Mail Cannot Verify A Particular Server's Certificate
People Also Read6 Solutions to Fix "Apple id Verification Failed"How to Fix iPhone Calendar Not Syncing ProblemApps Keeps Crashing – Here's The Fix
Problem 01: Cannot Send Email Using Apple Mail
This particular Mac mail problem involves being unable to send an email using Apple Mail. Typically, in this case, the Send button is dimmed or faded. This means there is no SMTP (outgoing mail server) associated with your Mail account that is correctly configured. This might be due to a number of reasons. For instance, the mail service might have changed their settings and you have to update yours.
Below is a "general" guide that can help you configure your settings for outgoing mail:
Step 01: Open Apple Mail. Then, go to the Mail menu and choose Preferences.
Step 02: Press Accounts button.
Step 03: Select the specific mail account with the faded send button problem.
Step 04: Press the tab labeled Server Settings or Account Information.
Step 05: Visit the section labeled Outgoing Mail Server (SMTP). Choose Edit SMTP Server List. This is located within the drop-down menu that might be labeled Account or Outgoing Mail Server (SMTP).
Step 06: It will display a list of all of your SMTP servers for different Mail accounts you possess. The one selected in Step 03 should be highlighted.
Step 07: Press the tab labeled Account Information or Server Settings.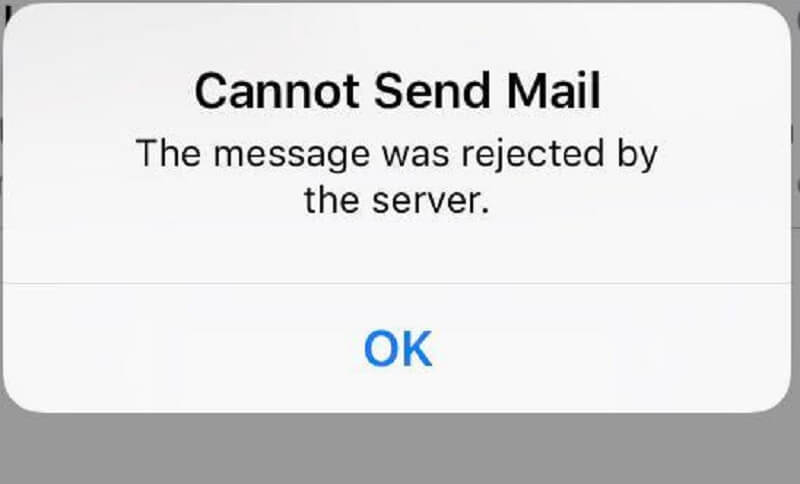 It is important to note that you should ensure that the host or server name is placed correctly within this tab. Go to the Advanced tab and then configure your new SMTP settings. It should match that one provided by the mail service. You can also enter a port number within the port field. Other things you should take note of include the following:
If your particular mail service uses SSL, check the one labeled Use Secure Sockets Layer (SSL).
Utilize the drop-down menu labeled Authentication to input the type of authentication offered by your mail service.
After this, input your user name and then your password.
Finally, click OK.
Problem 02: I Can't Receive Messages
If you're sure that you can't receive messages even if you've already clicked the Get Mail button (appears as an envelope icon) within the Mail toolbar, you can try the following:
Try to exit Mail first. Then log back in again.
Check if Mail is trying to retrieve a very large message or if it is trying to receive messages containing very large attachments.
Check if you're utilizing filters within the message list. This can prevent messages from being displayed.
Try to sort your messages by Date. Or, you can actually search for specific messages in order to ensure that you've actually received them.
Check if your account is disabled or offline. When your account is disabled, this means it's inactive.
Select Windows and then choose Connection Doctor. Follow the prompts located in the column labeled Details. Double-check if there are problems when it comes to logging into other email accounts and if there are issues with the incoming mail server.
Your firewall can also block network traffic. You should check that as well. If you're affected by other firewalls (e.g., software not built-into the macOS).
If you're using a VPN, make sure you have placed in your correct VPN password.
Contact the technical support team of your email account service provider. Verify your username, password, incoming and outgoing mail server, and other important information. Ensure that this information is correctly placed within Mac mail.
Problem 03: My Junk Filters Are Not Working Properly
If your Mail app identifies junk mail incorrectly, try the methods below:
My Junk Mail Isn't Identified As Junk
If a particular junk mail is not highlighted in color brown (to identify it as junk), visit your preferences for junk mail. Here's how to do it:
Go to Mail and then select Preferences. Then press Junk Mail. Make sure these two are selected, "Mark As Junk Mail, But Leave It In My Inbox" and "Enable Junk Mail Filtering."
If the problem still exists, press Reset found in your preferences for Junk Mail. This will reset the database of junk mail to its original state. When you do this, Mail will remove any information you have regarded as junk and not. Thus, you have to identify which is which again.
In order to tell Mail if a particular message is regarded as junk, simply select that specific Message. Then, press the junk button (appears as a Trash icon with a down arrow and x sign in it). This can be found within the Mail toolbar.
My Messages Are Identified Incorrectly As Junk
There are various ways to prevent Mac Mail from marking specific messages "incorrectly" as junk. Below are some things you can do:
Tell Mac Mail that a specific message is not to be regarded as junk. To do this, you should mark the message as not junk. This can be done by clicking "Not Junk" located in the message's banner. Or, you can select that message and then press the icon for not junk (appears as a Trash bin icon with an arrow pointing to the top and an x under it).
Add that particular sender to your Contacts application.
Review the settings you have created for junk mail. This can be found within the Mail preferences' pane for Junk Mail. Rules you have created might have led to Mail incorrectly marking legitimate email messages as junk. Modify these rules as necessary.
Problem 04: My Mail Account Is Inactive
Once your account is disabled or inactive, it will be seen as dimmed or faded within the Mail preferences list of accounts. The message viewer won't be able to show its messages and mailboxes. Here's what you should do:
Activate accounts within Mail. To do this, you should go to Mail and then press Preferences. After this, press Accounts and choose the disabled account. Press Account Information and then choose to Enable This Account.
Activate accounts within System Preferences. To do this, you should go to the Apple menu and then select System Preferences. Press Internet Accounts and then choose the corresponding account. Finally, select the checkbox for Mail.
Problem 05: Mac Mail Cannot Decrypt My Emails
There are some messages that Mac mail might not be able to decrypt. This is because of various reasons. For instance, your private key or digital certificate might be missing or lost from that of a keychain. The suggestions below can help you with the issue:
If you've created a backup for the keychain (this is made when you actually exported your private key and digital certificate), you can import the Personal Information Exchange file.
If your private key and digital certificate are put into storage within a smart card, simply insert that card within your Mac. After this, try again.
You can get a new certificate if you don't have your digital certificate or private key anymore.
Problem 06: Mac Mail App Won't Connect To My Email Account
If you placed the correct password for your mail account within the password dialog of your Mail app, but the application says it still cannot connect to that email account, the reason might be because the email service provider is rejecting that password.
There is a situation when Mail can't connect to a particular email account. If this happens, it will ask for your password repeatedly. There might be several reasons for this:
You're not placing in the latest password. You might have changed it on another device. If so, then place the new password into the Mail app.
It is necessary for the email service provider to reset or update your password. This might be due to security purpose. For instance, if you have activated two-step authentication on Google, that Gmail account within Mail will require you to input an app password.
The email service provider might have suspended or deactivated your account. You can contact them for assistance.
Problem 07: My Email Messages Aren't Displayed Properly On Mac Mail
If messages are displayed in an incorrect or incomplete format or if your messages look garbled, you can do the following suggestions below:
You can choose to display that specific message using another type of format. For this, you have to select View and then click Message. And then press Plain Text Alternative. The various alternatives available will depend on the actual, original message format.
You should rebuild your mailboxes.
How To Rebuild Your Mailboxes Within Mail on Mac
In order to update your messages within Mac Mail, you might need to rebuild your mailbox. To do this, follow the steps below:

Step 01: Go to the Mail app within your Mac. Select a particular mailbox within the sidebar for Mail.
Step 02: Select Mailbox and then select Rebuild.
When Exchange or IMAP accounts are rebuilt, the attachments and messages that were stored within your computer will be discarded. Then, it will be re-downloaded from the specific mail server to the Mac device. Until all downloads are complete, the mailbox will show as empty.
Problem 08: I Need More Storage Space On My Mac Mail Email Accounts
If the email accounts you have on Mail have nearly reached its storage limit, you can use Mail to get more space in it. Using the Mail app or using your Mac computer, do the following:
Delete messages that contain large attachments. Or, you can simply move this particular message to that of your mailbox located within Mac.
Remove those attachments that you have saved. Select Message and then choose Remove Attachments. For accounts using IMAP, you should download the message attachments. This is because attachments will be permanently removed from your mail's server. You won't be able to retrieve it.
Empty the Trash within your mailbox. Select the Mailbox and then click Erase Deleted Items. You can select various options. For instance, you can opt to remove the Trash from every account or from one account only.
For accounts using POP, you can make sure copies of messages are removed from your server. To do this, you can press Mail and then go to Preferences. After this, select Accounts and choose the specific account you wish to modify. Then, press Advanced. A pop-up menu under it will be shown. Click Remove Copy From Server After Retrieving A Message."
Problem 09: Mac Mail Cannot Verify A Particular Server's Certificate
If a particular mail server utilizes an SSL certificate signed by unknown authorities (e.g., certificates that are self-signed), Mac' Mail application will show a message stating that it cannot verify the mail server's identity.
Although you'll still have the ability to connect to that mail server, Mac Mail will still warn you about it every time you open the app. To prevent Mail from showing the message, you can indicate that you trust the certificate of that mail server. Here's how to do it:
How To Trust A Particular Certificate Within Mac
When the Mail application isn't able to verify a signature or server, you can actually review that particular certificate that is shown.
Step 01: In the dialog that says Verify Certificate, press Show Certificate.

Step 02: In this step, you have to review that particular certificate. If you are sure that you can trust this signature or server, you can check the box that says that you always trust this certificate. This might also mean that you acknowledge that the specific signature is really valid.
Step 03: Press OK or Connect.
Step 04: Enter the password of your account if necessary. If it is a root certificate, input the name and the corresponding password of the Mac administrator.
If at a later point in time, you wish to change that certificate trust status, then you can do so with Keychain access.
In this article, we've given the top common Mac Mail problems you will encounter. Simply follow the instructions here to fix the issue you have at hand. If you can't fix it through this guide, you can always contact Apple Mail's customer support team. When it comes to severe, technical issues that are hard to troubleshoot, they've got your back.