By Nathan E. Malpass, Last updated: August 27, 2019
Problems involving your Bluetooth rarely occur. However, they sometimes happen and it can leave you frustrated thinking about how to solve this problem. Plus, you won't be able to use your MacBook Pro the way you used to. And, you have to find another way and improvise to complete your tasks.
However, you don't have to worry. There's actually an easy way to solve your Bluetooth problem in MacBook Pro. Read throughout this article to learn how to fix the MacBook Pro's Bluetooth not available error showing up in your Mac device.
Part 1: Let's Go With The BasicsPart 2: Five Tips To Solve The MacBook Pro Bluetooth Not AvailablePart 3: Conclusion
People Also Read17 Reasons Why Your Mac Running SlowHow to Fix LG Bridge Not WorkHow to Change Startup Programs on Mac – And More
Part 1: Let's Go With The Basics
Let's start with the basics first. It wouldn't make sense to use the troubleshooting tips below if the simple basics can solve the problem. It's as simple as switching the bluetooth off and turning it back on again. This might seem obvious, but a lot of people overlook it. A lot of problems with your Mac can be fixed with that of a simple restart.
To do this, simply go to the menu bar and press the Bluetooth icon. Choose the Turn Bluetooth Off option. Once it's turned off, you can simply turn it on again by pressing Turn Bluetooth On. But, what if the error "Bluetooth Not Available" is still present?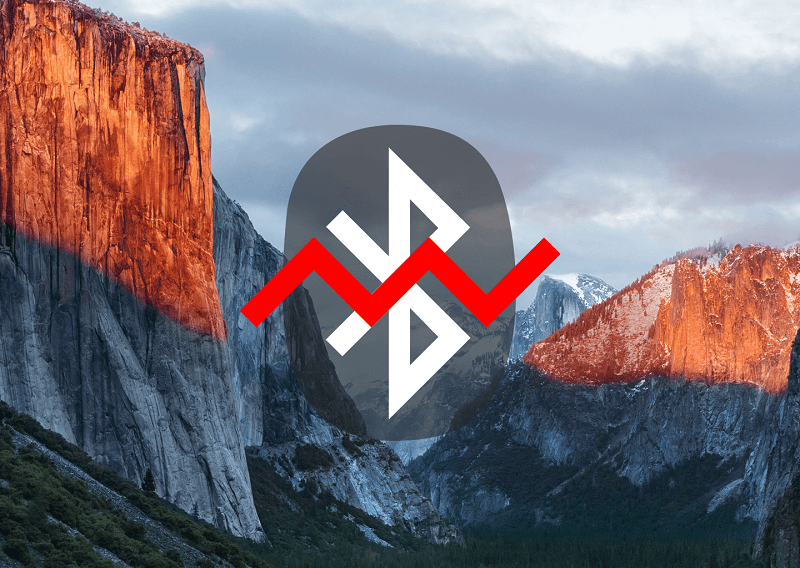 If it is still there, then you can try to reboot the Mac device. Shut your computer completely. After this, turn it back on the normal way. If all of these basic stuff didn't work, then let's get down to the real business. Below are some of the best troubleshooting tips to help you fix annoying issues with your Bluetooth.
Part 2: Five Tips To Solve The MacBook Pro Bluetooth Not Available
1. Delete Downloads And Uninstall Applications
Did you recently download new software or applications? There might be one app that can corrupt your Bluetooth. This software can possibly be a malware – the actual root of the problem. Or, it might be an app that doesn't work well with the configuration of Apple's Bluetooth.
Thus, to fix this problem, you have to delete these recently downloaded files and apps. In this way, you will know if this is the actual cause of the problem or not. To easily do this, you can use FoneDog's PowerMyMac tool.
The said software can delete files linked to your downloads with a few simple clicks. You can simply download the software here. It can easily be used through its easy-to-understand interface. To delete the downloaded files, use the Mac Cleaner tool in the software and then follow the on-screen instructions. When the software prompts you to clean which type of system files, just select the option for Large & Old Files. You can use their guide to learn more about how to do this.
But if you want to delete the downloaded files manually, you can do it using Finder. Here's how to do it step-by-step:
Step 01: Launch Finder.
Step 02: Press the following keys: Command + Shift + G.
Step 03: Type out: ~/
Step 04: Open the folder for Downloads.
Step 05: Delete the files you don't need. Or, you can delete the recently downloaded files which you think is the cause of the problem.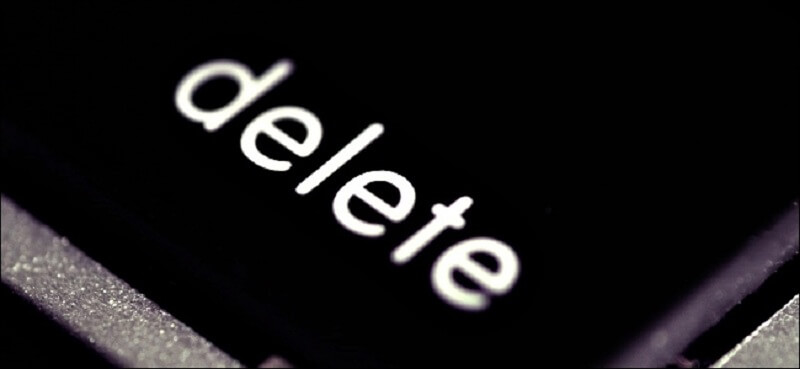 If you have installed applications related to these downloaded files, you can clean them up also with FoneDog's PowerMyMac tool. This app might be causing the problem. To do this with the said software, simply use the Mac Uninstaller module to delete the problematic app.
2. Disconnect Every USB Device
Bluetooth connectivity issues are some things Apple is consciously aware of. Thus, it provides you with a dedicated support web page for keyboards, mouse, and track pad problems. This dedicated page has possible repair instructions for unresponsive devices. One simple way of fixing your Bluetooth error is by disconnecting USB devices connected to your Mac. Remove all of them and then shut your Mac down. After this, restart your Mac by turning it on again.
3. Reset Your SMC
System Management Controller (SMC) can be reset if you have problems with your Mac's software or hardware. Depending on the Mac you're using the processes will be different. Here's how to do it based on the type of device you have:
Reset SMC (For Macs With Batteries That Are Non-Removable)
Step 01: Shut your MacBook down.
Step 02: Plug your power adapter to an electrical outlet.
Step 03: Hold the keys Shift + CTRL + Option. While doing this, press the Power button too. Do this for about 10 seconds.
Step 04: Release all of these keys simultaneously.
Step 05: Boot your Mac device using the normal way of doing so.
Reset SMC (For Macs With Removable Batteries)
Step 01: Shut your MacBook down and detach the battery.
Step 02: Disconnect the adapter used for power supply.
Step 03: Hold the Power button for about 10 seconds or more and then release it.
Step 04: Put your battery back in. Plug in the power adapter.
Step 05: Boot your Mac device in the usual manner.
Reset SMC (For Mac Pro, Mac Mini, and iMac)
Step 01: Shut your Mac down.
Step 02: Remove the power cord.
Step 03: Hold the Power button down for about 5 seconds. Then, release it.
Step 04: Connect your power cord again.
Step 05: Boot your Mac up in the usual manner.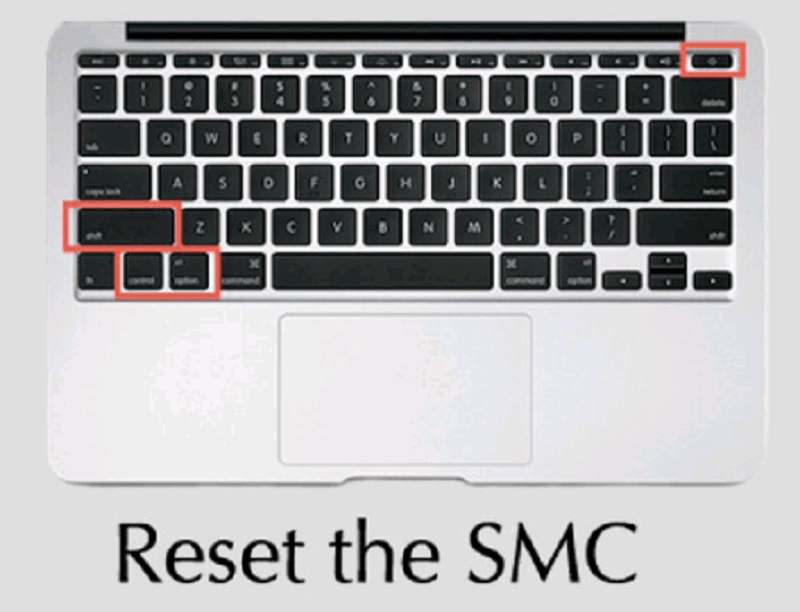 4. Remove Your PLIST Files
Property list (.plist) files are utilized by Mac computers to save user preferences for software and hardware. These files, although it rarely occurs, can become corrupted as well thus leading to Bluetooth connectivity problems. Here's how to delete .plist files:
Step 01: Close all apps that is using the Bluetooth connection.
Step 02: Go to Finder and then press CMD + Shift + G.
Step 03: Enter the following: ~/Library/Preferences.
Step 04: Press Go.
Step 05: Locate the file named com.apple.Bluetooth.plist.
Step 06: Delete this file.
Step 07: Restart the MacBook Pro.
The folder for Preferences can also have other files that contain identical extensions. You can delete these files as well. However, you can start with the file located in Step 05 of this section above.
5. Resetting Your Bluetooth Module
If all of the instructions we taught you above didn't work, then it's high tide to reset your Bluetooth module. This will help you debug issues you might be facing with the wireless connectivity device.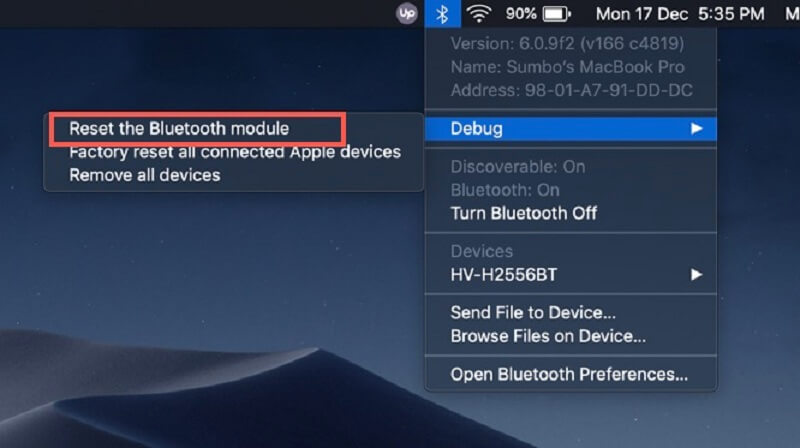 Here's how to do it step-by-step:
Step 01: Press Shift + Option and then click the menu for Bluetooth. This is located in the menu bar of your Mac computer.
Step 02: Press Debug and choose Remove All Devices.
Step 03: Press Debug again. Then, choose Reset The Bluetooth Module.
Step 04: Restart the Mac computer.
Step 05: Finally, repair each and every one of your Bluetooth devices.
Once all the options are exhausted, then there might be an issue with your hardware. Thus, you can call AppleCare or a 3rd party specialist for Apple.
Part 3: Conclusion
When your MacBook Pro's Bluetooth Not Available error message shows up, you can simply try the basics given above. If these simple, obvious instructions don't work, then you can opt for the five different methods we have given to fix the issue. Once you have fixed your Bluetooth with the steps above, you can use it for whatever purpose you want.