By Nathan E. Malpass, Last updated: July 22, 2020
Losing your Google Chrome Bookmarks isn't a problem thanks to this how to recover deleted bookmarks chrome Mac guide.
Your Mac is a great place to surf and to surf, you need a good search engine or a browser. There are a lot of good ones out there, that is for sure, but one of the most known and used browsers is Google Chrome. It is highly unlikely that you haven't heard the name before and it is even more likely that you have used Google Chrome one time or another.

Assuming you have it on your Mac, it is also very, very likely that you have bookmarks saved up. We would all be lost without bookmarks file, wouldn't we? Now, if you were ever to lose those bookmarks file you'd do a lot to get it back and the good news is there are 2 amazing methods on how you can recover deleted bookmarks file. Simply keep reading this simple how to recover deleted bookmarks guide and you should easily be able to retrieve whatever you need.
How to Restore Chrome Bookmarks via Google HistoryHow to Restore Chrome Bookmarks via BackupsManage Your Chrome Files on MacOverall Conclusion
How to Restore Chrome Bookmarks via Google History
Before we get any deeper into this option, it is good to note that this will only work if you have not deleted the history of Google Chrome after you deleted the bookmarks, if you did, perhaps you should go back to the previous option as your only other method to get back the bookmarks.
Now, assuming you did not delete the history of your Google Chrome app, it's fairly easy. Follow the steps below:
Go to the Google History, you'll be asked to sign into your Google account so finish the login and then find the Tab History.
You can view pretty much all of your browsing histories.
Pick which ones you want to save back into a bookmark.
Let's just hope you don't have hundreds upon hundreds of bookmarks or otherwise you're in for a long day in front of your Mac.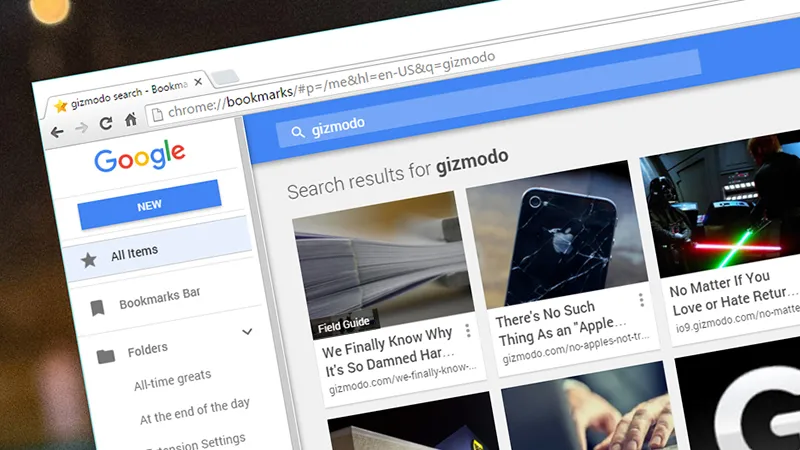 How to Restore Chrome Bookmarks via Backups
While having a solution or two to recover deleted bookmarks, it really helps to have a method on how to stop from losing it in the first place, that way you can avoid a headache altogether.

Another way to restore Chrome bookmarks is via backups. If you have backed up your Google Chrome bookmarks somewhere, it is easy for you to restore them. Here are steps for you on how to back up Google Chrome bookmarks. The next time, thus, you can quickly for restoration. Here are the steps:
Find the Chrome menu on the right side, usually, it looks like that familiar three dots you see in most programs or apps.
Check out the drop-down menu and search for the Bookmarks and then find the Bookmarks Manager.
Scan through the new window and you will see another Options button on the right side. Click it and read through the drop-down menu once more.
You will notice the Export bookmarks option and will likely be interested to press it.
A window to save your bookmarks as HTML will appear, simply find the right folder or create a folder for it, just make sure you know where it is and then hit save. With that done, if you ever lose your bookmarks again you can simply download it to the updated browser or even other browsers altogether so you won't ever have to be without your bookmarks again.
People Also ReadWhy Is My MacBook Pro So Slow and What to Do about ItUninstall Microsoft Office 2016 for Mac
Manage Your Chrome Files on Mac
There could be so many reasons why you lost your bookmarks on Chrome, perhaps it was a slip of the finger, maybe it was due an error or even an update, but whatever the reason is, you don't have to worry as you can get it back with the help of the best 2 ways introduced above. However, instead of learning how to recover those bookmarks, you are also supposed to know how to manage your Google Chrome files by using a 3rd party program and we suggest PowerMyMac here. Follow these steps to manage your Chrome files:
Step 1. Launch PowerMyMac
After successfully installing the app into your Mac, you can check the complete running status in the "Status" module. Later, choose "ToolKit" and begins to manage your bookmarks.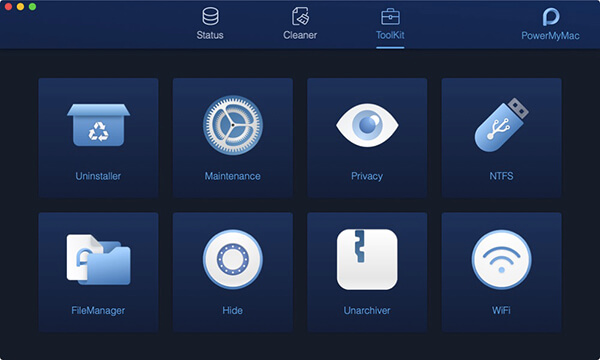 Step 2. Scan files
When you've selected "Privacy", you will be brought to a new window, where you can hit the Scan button and wait a bit for it to finish the process. Please do not turn off the program or computer during the scan.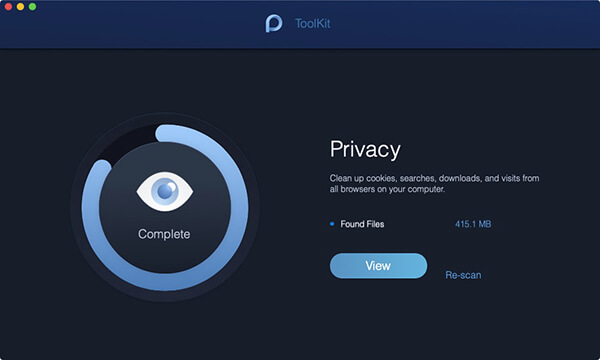 Step 3. View the files
After the scanning, press the View button and preview all the files in all the browsers installed on your Mac. Then, find out and select certain files in Google Chrome.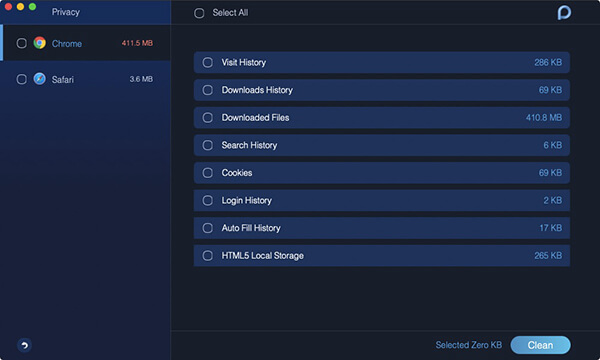 Step 4. Clean files
If the Chrome files are unnecessary, tick them and then press the Clean button at the right bottom of the window. Confirm your choice again and wait for the cleaning process.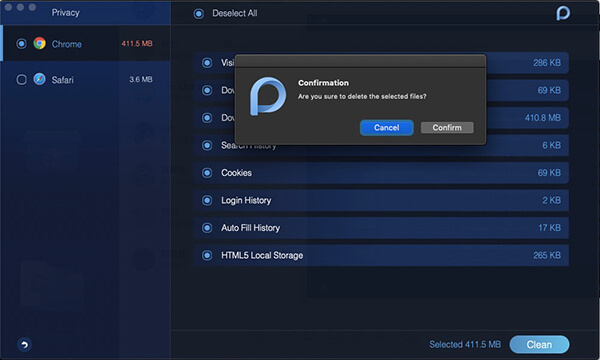 Overall Conclusion
While these are some very simple tricks to use on your guide on how to recover deleted bookmarks, they are quite imperative. If you really have a lot of bookmarks and you lost all of them, we strongly recommend using PowerMyMac for easier and more convenient retrieval.
On the other hand, if you have only a few bookmarks here and there, then perhaps the second option is the best option for you as of now. Of course, you could always do it manually by checking your history, assuming you didn't go incognito mode at any point, and manually find and enter your bookmarks again. Another option is just to start from scratch and start entering it all over again but that's not really a neat little trick, and wasn't even counted as such.
Finally, if you also follow the guide on how to never lose your bookmarks again, then you will likely not have to worry about losing them for a while. Just make sure to always keep updating your export data especially if you dozens or hundreds of bookmarks on a weekly basis.
There are a ton of options to recover deleted bookmarks but finding the right one is always a test here and there. Then again if you want an easy and quick option - PowerMyMac is a choice for you to manage Google Chrome files on Mac.
There is also one path for help, if you are interested in, try it: ~/Library/Application Support/Google/Chrome. Hope ~/Library/Application Support/Google/Chrome could help.