By Nathan E. Malpass, Last updated: August 27, 2019
I bought a MacBook Pro a few years ago and in the few years that I used it, the device was blazing fast. I recently noticed that my MacBook Pro is so sluggish that I hate using it. Why is it so slow nowadays? Is it because of old age and wear and tear? Is there something I can do about this?
~MacBook Pro User
Part I: IntroductionPart II: Reasons Why Mac Is Slow And How To Fix ThemPart III: Conclusion
Part I: Introduction
All devices, whether it be an Android phone, a Windows PC, or a MacBook Pro becomes slow as it ages over time. The primary reason might be because of wear and tear. A slow Mac device can be caused by multiple factors.
However, there can be a few tricks up our sleeves that we can implement in order to stop your Mac device from becoming so sluggish.
These maintenance and cleanup methods can be implemented regularly in order to ensure that your Mac device performs in tip-top condition.
In this article, we will be telling you various reasons why your Mac device is slowing down. Plus, we will tell you the fixes for the root cause of all of these.
Once you finish the article, you will have the knowledge you need in order to keep your Mac running at peak performance.
Part II: Reasons Why Mac Is Slow And How To Fix Them
There are multiple reasons why your Mac device is running slow. Below are some of these reasons and how to troubleshoot them:
Reason #1: Your Hard Disk Drive Is Almost At Full Capacity
First, you have to check out if you currently have a good amount of free space on your hard disk drive or solid state drive. Here's how to do it:
Step 01 - Press the Apple menu.
Step 02 - Choose About This Mac.
Step 03 - Click the button labeled More Info.
Step 04 - Choose the tab named Storage.
Step 05 - Check the amount of disk usage and the hard disk drive's storage capacity as well.
Like all users of computers out there, you may have a huge number of humongous sized files within your hard disk drive. These may be videos, movies, photos, music files, documents, huge spreadsheets, etc.
Because solid-state drives (SSDs) have become more popular with that of Mac brands, more devices are having a significantly less amount of storage capacity compared to traditional mechanical drives.
Even your iPhoto Library can instantly put your 128GB MacBook Air at full capacity. This is even more true for those who use a 64GB MacBook Air. When a hard drive is almost at full capacity, it leads to the slowing down of your Mac device. And too many files within your hard disk drive or SSD can hinder peak Mac performance.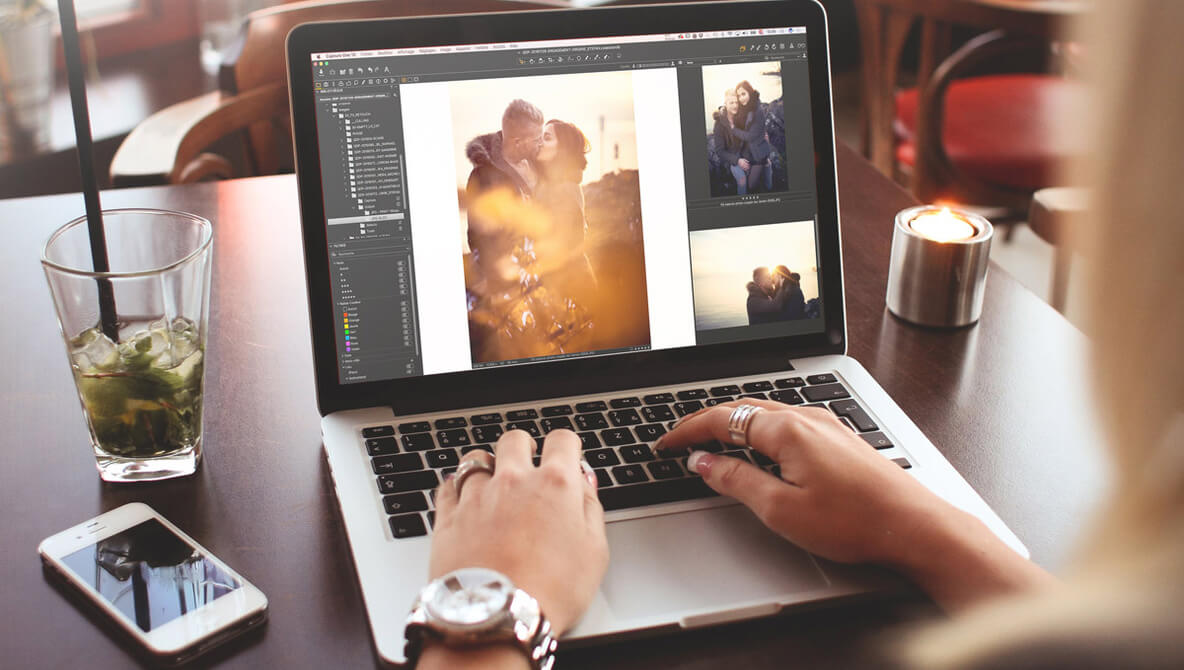 Best Solution(s) To This Problem:
First, what you have to do is to locate the large media files within your Mac device. Delete everything that is unnecessary and unused. These can be videos, apps, movies, photos, documents, etc. Or, you can simply transfer these files towards an external hard disk drive. After which, you can delete them from your Mac device.
Second, you have to empty the Trash bins on your Mac device. There is more than one Trash bin in Mac devices. You have to empty all of them. These include the main Trash bin and the Trash bins for Mail, iPhoto, and iMovie.
Third, you have to clean up your Mac devices of junk files. These junk files, cache files, and temporary files are created by your browser, your main system, and your applications.
A quick and smart way to do this is to use FoneDog's Mac Cleaner tool. This tool has 8 modules or features in one application. You can use almost all of these modules or features to delete junk files.
Below are the advantages and steps to use the tool:
* It gives you the ability to make your Mac device perform faster by freeing up more space within the said device.
* It scanning mode is very powerful and helps locate duplicate files, system files, junk files, unnecessary applications, clutter, etc.
* It gives you the ability to clear up junk files. It helps you locate and remove duplicate files. It helps you find and clear up similar images. It helps you delete large files and old files. The Mac Cleaner helps you delete unnecessary applications without leaving any leftovers behind. Plus, it helps in securing redundant searching history. Finally, it helps in the management of extensions, shredding of files, and cleaning of browsers.
* All of the features of the Mac Cleaner can be implemented with just a few clicks.
* Scanned results of the Mac Cleaner can be sorted on a variety of factors including date, time, size, etc.
* The Mac device status is displayed by the device including disk usage, CPU status, memory usage, etc.
* It helps you locate and detect files that are identical. Thus, more space is freed up within your device because no two files are exactly the same. Redundancy is removed within your device.
Here's how to use FoneDog's Mac Cleaner step by step:
(Screenshots below are under the dark mode on Mac.)
Step 01 - Download the tool.
Step 02 - Launch it within your Mac device. The main interface will show a variety of the device' system status.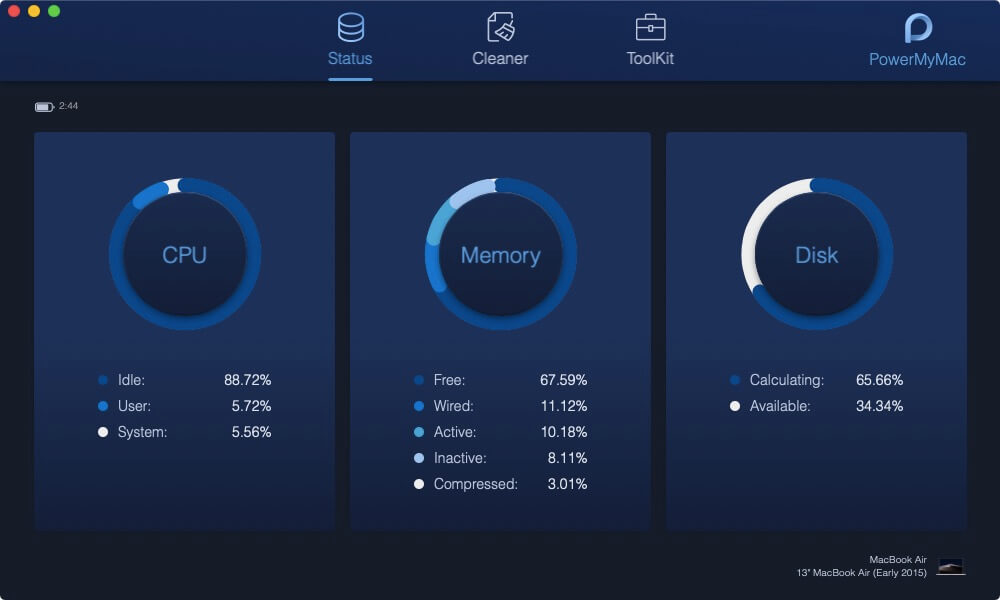 Step 03 - Select Cleaner providing you with the cleaning function for the system, photo, email, files, apps and other fields on your Mac.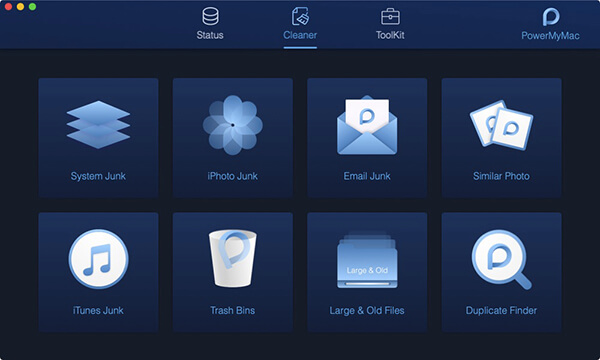 Step 04 - Choose iTunes Junk to clean junks on your Mac to make your Mac run faster.
Note: As for the other tools like "System Junk" and "Email Junk", the steps to clean up them is the same as that in "iTunes Junk" tool.
Step 05 - Press Scan button. The tool will now do a comprehensive scan of your device.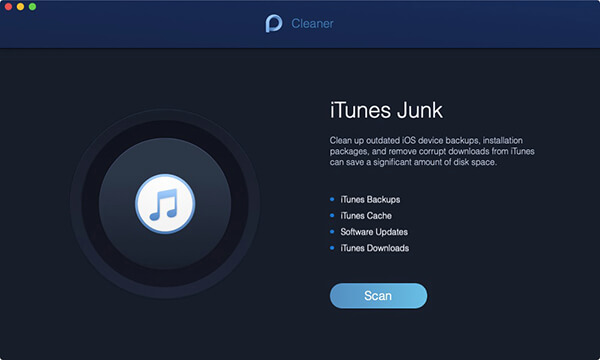 Step 06 - Once the process of scanning is complete, click View. This will allow you to check scanned results.
Step 07 - Choose the categories of iTunes files and their detailed files on the right. Choose them you want to clean, and then you can delete them by clicking the "Clean" button.
Step 08 - Confirm the cleaning operation.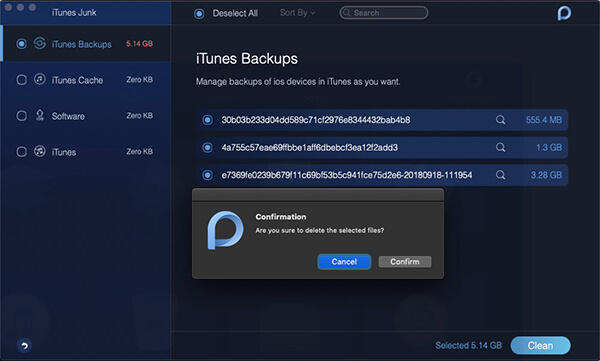 Step 9 - Wait until the cleaning process is finished.
People Also ReadHow to Fix iPad not Charging or Charges Slowly?How to Fix my Mac Running Slow?
Reason #2: RAM (Memory) Is Not Enough
Certain Mac users have a high memory (RAM) of 8GB and above. However, even if this is the case, they still lack the RAM they need to have a fast performing Mac device. For example, most users have an 8GB RAM but have a usage of more than 7GB.
Some users report that they have an 8GB RAM and a usage of about 7GB even if they are not using a lot of applications. This leads to the problem of having a slow Mac device and applications that always lag.
Most Mac devices currently have a RAM of about 4GB to about 16GB. However, if your Mac has only about 4GB (or even 8GB) of RAM, then your system is prone to running slow especially when opening applications and loading huge sized documents.
You can see your RAM and its usage by utilizing the Activity Monitor. The Activity Monitor can be found by going to the Applications folder and then going to Utilities.
After you are inside Activity Monitor, select the tab labeled System Memory. A pie chart is seen at the bottom of the interface.
Check this pie chart out. If it is usually colored orange or red, it means, a huge amount of your RAM is being used and it is best to do certain measures to turn it green or yellow.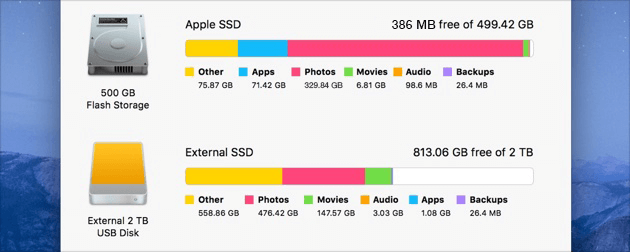 Best Solution(s) To This Problem:
Follow the steps below in order to solve this problem:
Step 01 - Launch Terminal within ~/Applications/Utilities.
Step 02 - Enter the following command: Purge.
Step 03 - Press Enter.
Step 04 - Wait for a couple of minutes for the process to be complete.
Step 05 - Check out Activity Monitor again. You will notice the difference between before and after doing the steps above. Your system's memory will have additional free size.
Reason #3: A Huge Amount Of Unnecessary Items During The Login Process
Login items refer to the applications and services that open when you also launch your Mac device. Notice that when you turn your Mac on, the startup process takes a very long period of time.
It's like waiting for years. One of the causes of this long startup process is the fact that you might have a huge number of items that launch simultaneously during startup.
Best Solution(s) To This Problem:
As you might have guessed it, the best solution to this problem is to remove unnecessary login items from launching during startup. Here's how to do it step by step:
Step 01 - Launch System Preferences.
Step 02 - Press Users & Groups.
Step 03 - Select the tab named Login Items.
Step 04 - Check out the list that shows the various apps and services that launches every single time you turn Mac on.
Step 05 - Choose the apps and services you wish to remove from startup.
Step 06 - Press the minus (-) button to prevent them from opening at startup.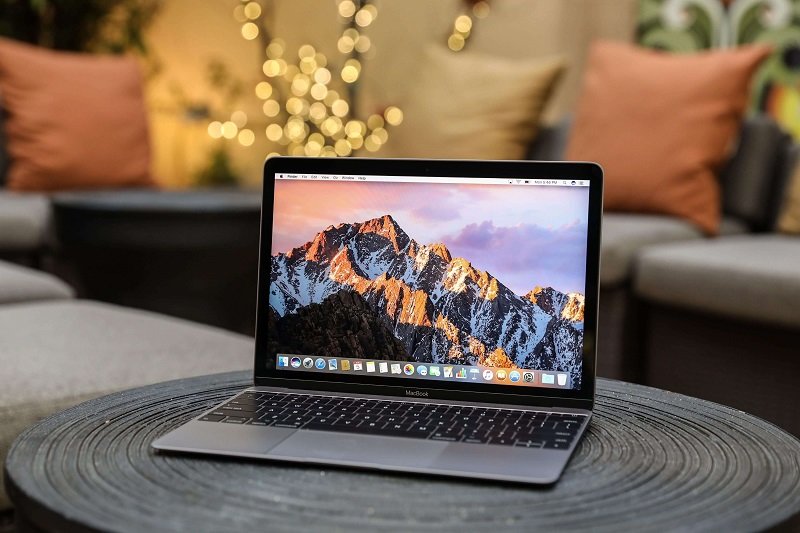 Reason #4: A Lot Of Items Within The Mac's Desktop
Every single document and file (and even folder) you put on your Desktop requires memory in order to display them and store them on your device.
To some extent, your Mac slows down especially if you have too many items within your Desktop. It is always best to clear your desktop in order to keep your Mac's performance at its best.
Best Solution(s) To This Problem:
Very, obvious right? You simply have to clean up the items within the Desktop. First, delete the items you don't use or need anymore.
After which, Empty the trash. Also, categorize the different files into folders. Name these folders appropriately so you can easily locate the file you need whenever you have to.
Part III: Conclusion
Making your MacBook Pro or any sort of Mac device run faster is very easy especially if you wish to implement our guidelines above.
Plus, if you opt for FoneDog's Mac Cleaner, you can experience 8 different tools within a single application. Even with the said application alone, you can make your Mac device faster because you are cleaning up your entire system of junk.