By Nathan E. Malpass, Last updated: August 27, 2019
What if your web browser starts saying that there's no Internet connection? What if your email software and other online applications on Mac complain that you're not connected to the net? You might need to do a lot of things to figure out how to fix it. A disruption located anywhere along the lines of you and your Internet service provider can cause outages. However, it's not obvious where to find the cause all the time.
In this article, we'll take about the steps on how to troubleshoot Mac not connecting to Wi-Fi. Let's get started.
How To Troubleshoot Mac Not Connecting To Wi-FiQuick Tip: Learn How To Speed Up Your MacGetting Yourself Connected To The Wi-Fi Network Again
People Also ReadHow to Find WiFi Password on MacCheck Who Is Connected to Your Wi-Fi on Mac
How To Troubleshoot Mac Not Connecting To Wi-Fi
Below are the top ways you can implement to fix the problem of your Mac device not connecting to your Wi-Fi network:
1. Try out another app or site.
If you want to make sure the problem is not with the site you want to surf on, try visiting a highly reliable one such as Google.com. The same goes for apps. If you can't connect the app to the Internet, you might want to use another one.
If you think the said site is the problem, you can visit the site Down For Everyone Or Just Me. In this site, you can enter the URL of the problematic site. It will tell you if the service for the site is down for everybody else just like you.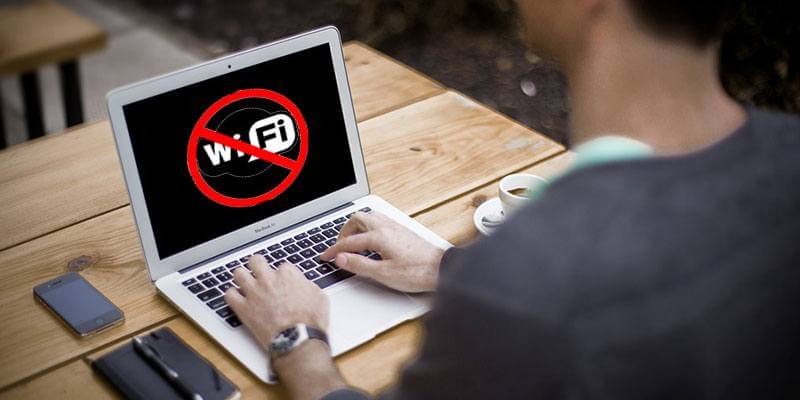 2. Utilize Network Diagnostics.
There are some types of network problems that might lead to your browser displaying a button for Network Diagnostics. Typically, this is your Mac's way of telling you that you need help when it comes to your Internet connection problem. And it is recommended that you take this help.
If a button doesn't show up, here's what you can do:
Step 01: Go Apple menu and visit System Preferences.
Step 02: Press Network and then press Assist Me.
Step 03: Press Diagnostics.
The utility for Network Diagnostics will guide you through various test and questions. These might include checking your Wi-Fi connection, looking up your Ethernet, configuring your network, or modifying your DNS servers, among others.
There are times when the utility can actually solve the problem by itself. However, if it can't do so, it gives you detailed information regarding the nature of the issue and provides you with solutions on how to fix it.
3. Resuscitate your Wi-Fi to life.
If you use a Wi-Fi network to connect your Mac to the Internet, go to the top-right of the screen and double check the Wi-Fi menu. Now, make sure you are connected to the right network – the network you really want to be connected to. Sometimes, Mac devices connect to other networks you don't intend to use.
When an exclamation point can be found in the Wi-Fi icon, it indicates that the computer cannot connect to any type of network successfully. What you can do is to turn off your Wi-Fi using the menu. After this, wait for about 30 seconds. Then, turn your Wi-Fi back on. If this doesn't play out, then you should restart the Mac device. Sometimes, these seemingly obvious tips are the only ways to fix the error of Mac not connecting to Wi-Fi.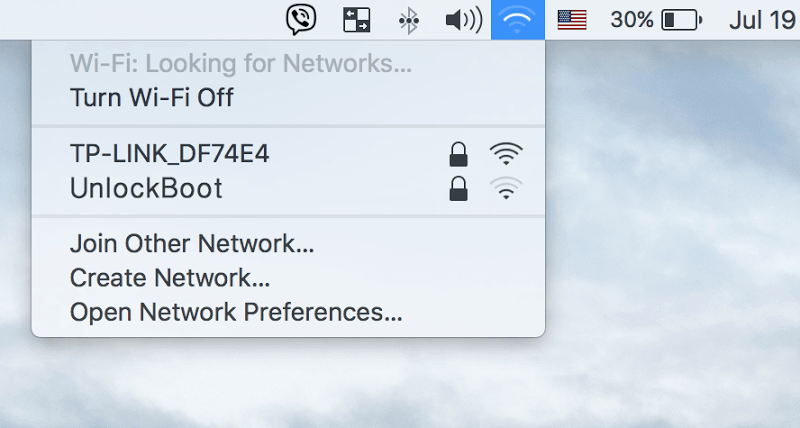 4. Use another device.
Do you have another mobile device or another computer? Check if the other device can actually connect to the same Wi-Fi network. If not, you can rule out the notion that your Mac device has a problem. Now, you can look to another solution for your problem. However, if the other mobile device or computer CAN connect to the Wi-Fi network and your current Mac can't (after you have restarted your Mac device), then simply go to the 6th tip which is to check your DNS settings.
5. You should reset the router.
There might be a network device that the Mac connects to. These might include a Time Capsule, switch, router, hub, or an Airport base station. If you control these devices, then you can turn it off. After this, wait for 20 seconds or more. Then, turn it on again. Wait for the device to turn on "completely." Sometimes, the process involves multiple steps and takes up a few minutes.
But what if you have more than one network device between the Mac computer and the Internet? For instance, you might have an Airport Express that still has to connect to your cable modem. What you can do is to begin with the device closest to the entire. Reset each until you reach the point where you have to restart your Mac device.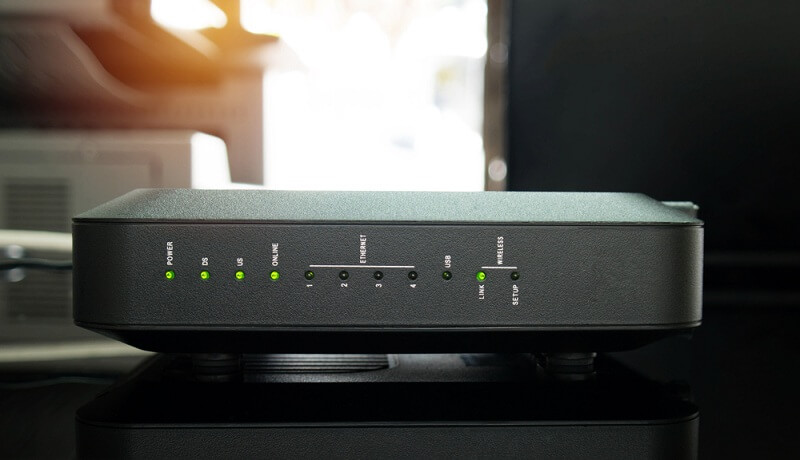 6. Check the DNS settings.
The DNS refers to the Domain Name System and it allows your Mac device to convert domain names (e.g., Google.com) to IP addresses (e.g., 196.254.123.218). If your Mac has a faulty, slow, or offline DNS server, you won't be able to connect to services or websites by name.
There's one way to check if the DNS is working properly. Go to your browser and type in the following, http://74.125.230.243. It should show up the site of Google. If it does this, this means your connection to the Internet works well. It indicates that the problem is with your DNS.
To repair this issue, go to System Preferences and launch the Network pane. A list on the left will show your Internet connection. Select this particular connection. Then, press Advanced and press DNS. Look for the field labeled DNS Servers, you should notice that there are IP addresses in there.
If the IP addresses are colored black (not gray), select each of these addresses and press the minus (-) sign. Now, regardless of whether addresses are present in gray, you should press the plus (+) sign and enter the following, 208.67.222.220. Repeat the steps and enter 208.67.222.222.
The said IP addresses actually point towards OpenDNS. This is a free service that's typically highly-reliable compared to the servers used by your ISP. Press OK. After this, press Apply. Now, you can connect to your Wi-Fi network again.
Quick Tip: Learn How To Speed Up Your Mac
Your Mac might be filled with unnecessary files hampering its ability to work at peak performance. When you feel like your Mac computer is crashing always, then it's time to get FoneDog PowerMyMac tool.
This tool helps you find all the unimportant files in your Mac computer and delete them through a powerful scanning system. Plus, PowerMyMac has a Wi-Fi toolkit that allows you to analyze your Wi-Fi networks and test your connection speed. It can even show you a history of all the Wi-Fi networks you are previously connected to.
This powerful app is a must-have for Mac users. Download FoneDog PowerMyMac tool here now.
Getting Yourself Connected To The Wi-Fi Network Again
After you follow the steps above, success is not a guaranteed outcome. This is because there are outages that are beyond control. ISP equipment failure can affect not only its customers but others as well.
Plus, damage to a main fiber optic cable can lead to losing Internet connection within an entire area. Thus, sometimes, you can only wait until the issues are fixed. If the problem is beyond your control, your internet service provider might be able to provide you with details and repair the problem if necessary.