By Adela D. Louie, Last updated: June 13, 2022
Can MP4 files have viruses? If you have the same question as this then this blog is for you. We are going to answer the question of MP4 can have viruses and if so, how can you get rid of it and prevent it from happening again.
In our everyday lives, we tend to take videos everywhere we go with the people that we cherish the most. A lot of us love to take videos and keep them as this is one way for us to preserve them as a part of our memory.
However, frustrating things happen wherein there are cases that some people can no longer view or play the videos that they took. So, the question of those people who experienced this is that can MP4 files have viruses? Is this the real reason why they can no longer play their videos on their mobile devices? Now, if you have the same scenario as this, then you have come to the right place because we are going to discuss this with you all about this problem.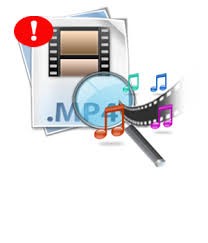 Part 1. Can MP4 Files Have Viruses?Part 2. Knowing When Your Video Files Have A VirusPart 3. Preventing Your MP4 File from VirusesPart 4. A Bonus Tip on MP4 Virus InfectedPart 5. Conclusion
Part 1. Can MP4 Files Have Viruses?
When you are having a problem with your MP4 files, there are technically a lot of things that you might want to consider knowing first. Just like the fact that you can no longer play your videos on your device. Now, the question that you will have in mind if this happens is that can MP4 files have viruses?
Can viruses be in mp4 files? Yes, MP4 files can have a virus or malware code. The thing is, once that your MP4 file got bind to a certain virus, what you can do is to check on its extension or its properties for you to see its format. There are instances that virus occurs on those fake videos. And then, when you try to play that certain video of yours using your Media Player, the device that you are using will ask you for a codec.
What happens here is that, instead of the file using the appropriate codec for the video, the video itself will instead route you to the virus. This can lead to your Windows using the virus codec and then can affect your MP4 video files.
The MP4 files that you have on your device are mostly your videos and your music files. This type of format for videos is known to be high in quality and can be compatible with almost all other devices that you have. The MP4 format is also commonly used by many people because it is a lot easier for you to share to any social media platforms such as Instagram, Twitter, and Facebook. And these MP4 files comes with an extension such as .mp4, .m4p, .m4r, and .m4a.
So, if you are asking the question can MP4 files have viruses, then the answer to that is, yes. Why? Because the extension of these video files is very much vulnerable and that can be infected with viruses. This happens because this virus is just like malware that is disguising itself as a video.
Part 2. Knowing When Your Video Files Have A Virus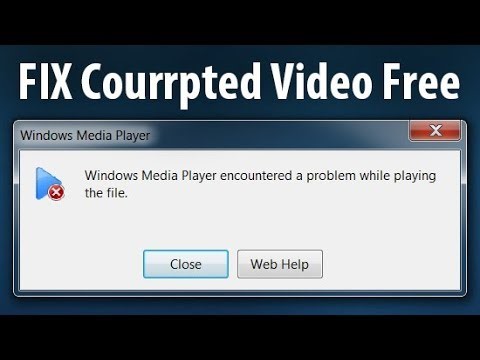 From the above description, we know that can MP4 files have viruses, the answer is yes. So if you have a video that is infected by a virus and you try to play it on your video player, the virus will keep still and hand on and eventually connects with the host. And once that happens, any hackers can easily have access to your device's system when you try to connect to an internet connection.
Luckily, you can now easily detect whether you have a video that contains a virus. This is certainly a must that you should do for you to become aware of what file types of videos hackers are using to get into your system.
There are actually symptoms that you can check for you to be able to know whether you have a video file that contains any viruses. At this moment, you have to be very precautious when you are downloading video files especially if you are getting them using the internet. Always remember that hackers can easily sneak viruses into your system.
One example of it is that, when you try to download a certain .mp4.exe file and that it might seem to appear just like a normal MP4 video. But when you go through it closely, you can see that the file comes with a suffix that is somewhat like a.EXE file format.
Part 3. Preventing Your MP4 File from Viruses
Now that you were able to know that can MP4 files have viruses, it is now a must that you know some ways on how you can prevent this from happening. After all, you would not want to have someone accessing your system aside from you, right?
So, with that being said, here are some tips for you on how you can easily prevent this from happening to your videos.
Always be careful of the descriptions that you see on video website. The tendency is that, when you try to look for a certain video on the video website and you were not able to find it, there are links that you can see under the description box. Those links are mostly fake websites that contain fake videos. And once that you were able to sign up and download the video, you will end up having a certain malware on your system.
Be careful with malicious Ads. There are instances wherein hackers put in viruses through Ads that you see all over the internet using your web browser.
Refrain from clicking Ads. This is one way for you to prevent getting viruses on your videos. Also, if you have kids who use video websites for the entertainment of school purposes, make sure that they are supervised by an adult.
Part 4. A Bonus Tip on MP4 Virus Infected
Here is a simple thing that we can share with you once that your system gets infected by a virus because of your videos. There are actually cases wherein you have to reformat your computer just to get rid of it if you have a worst-case scenario. Obviously, when this happens, data on your computer will be lost and for sure, you would like to get them back without getting the virus again, right?
So, what we highly recommend you, in this case, is to use the FoneDog Data Recovery tool in order for you to get back those deleted files from your Windows or Mac. So, there is a link about recovering formatted files with this tool. This is one recovery wizard that is very reliable and comes with a high success rate in getting back any deleted data from your computer. This is very easy to use as well. And most importantly, it is safe to use so you do not need to worry about those viruses coming back to your computer again.
Data Recovery Recover deleted image, document, audio and more files. Get deleted data back from computer (including Recycle Bin) and hard drives. Recover loss data caused by disk accident, operation system crushes and other reasons. Free Download Free Download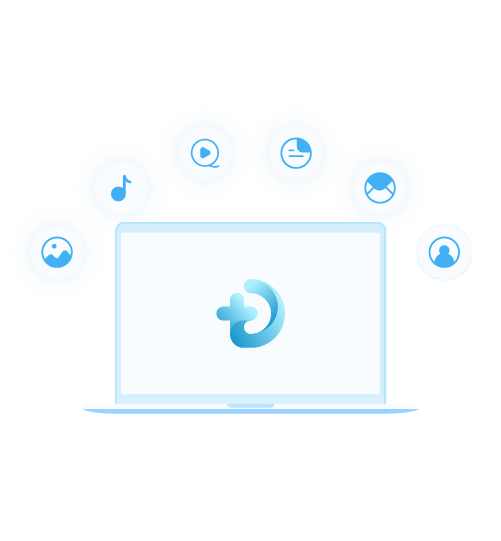 People Also ReadBest Free Mac Antivirus Software in 2021How to Recover Lost Files back after Virus
Part 5. Conclusion
The Answer can MP4 files Have viruses is yes really be a very frustrating thing to happen. And the worst case is that it can have a huge effect on the device that you are using as well. So with that, there are do's and don'ts that you can always do for you to get rid of the virus and at the same time, for you to prevent it from happening again.