Whatever the reason may be behind your need to transfer Android SMS to PC, it is without a doubt very important. After all, SMS is what we use for important stuff like communication or inquiries. However, it's not very easy doing this.
While there are a lot of apps out there that can transfer files such as videos or photos, a tool that is capable of transferring messages is quite rare.
This article will show you four tools that might help you transfer Android SMS to PC. Let's start with what I consider to be the best among them.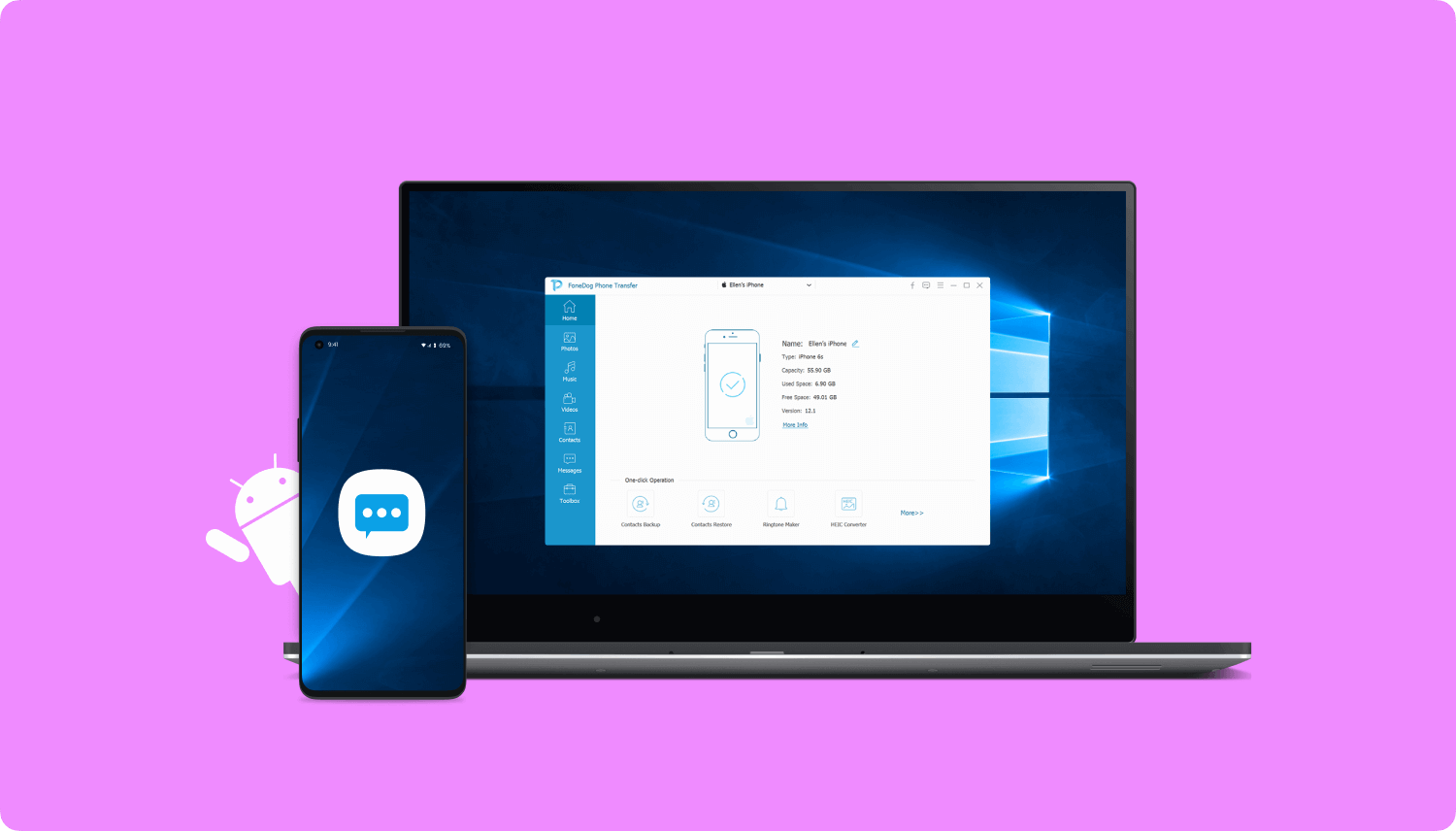 How to Transfer Android SMS to PC Transfer Android SMS to PC with Mobile AppTransfer Android SMS to PC with GoogleTransfer Android SMS to PC with Official App (Samsung Only)Conclusion
How to Transfer Android SMS to PC
The best tool to transfer messages would be FoneDog Phone Transfer, and there are many reasons as to why.
FoneDog Phone Transfer is a desktop tool, meaning it can only be run on a desktop, particularly on Windows PC. It is, however, capable of transferring files from or to iOS and Android. It supports the transfer of photos, videos, but most importantly, it can transfer messages.
Below are the steps on how you can transfer Android SMS to PC: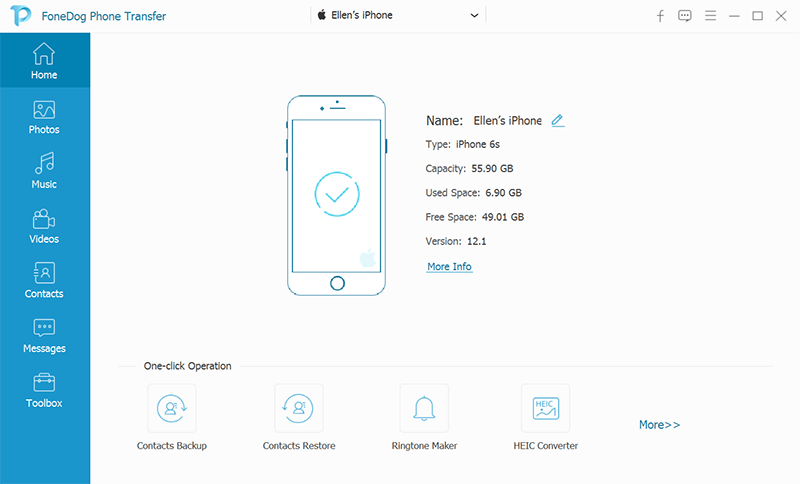 Step 1: Connect Your Android to PC
Connect the Android device to the Windows PC using a USB cord. Make sure the FoneDog Phone Transfer software is already open. On the tool's main interface, you will be able to see information about the connected Android device.
Step 2: Select File Type (Messages)
On the left side main interface, you should be able to see a list of file types. These include Photos, Music, Videos, Contacts, and Messages. Select Messages from the list of file types to prompt the software to scan for the appropriate files.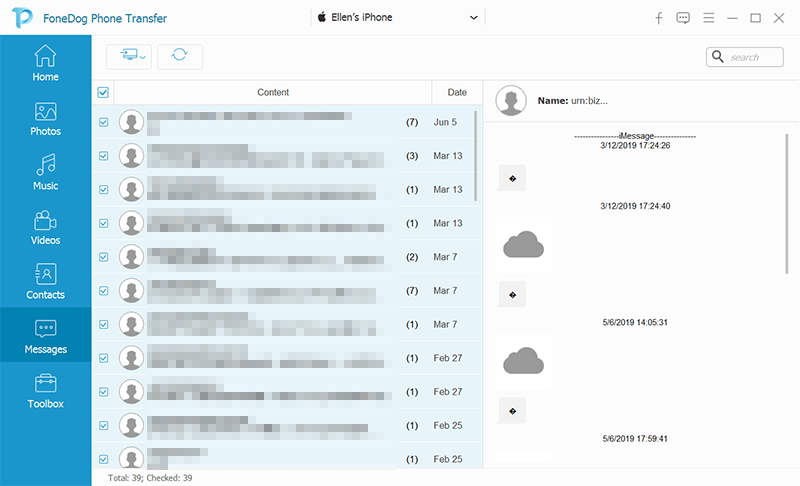 Step 3: Transfer Android SMS to PC
Once the software is finished scanning for the messages files, you will be able to see a list of files from the right side of the window. Simply select the messages that you want to transfer by clicking on them. Once you are done with selections, click on the Export to PC button from the top menu bar.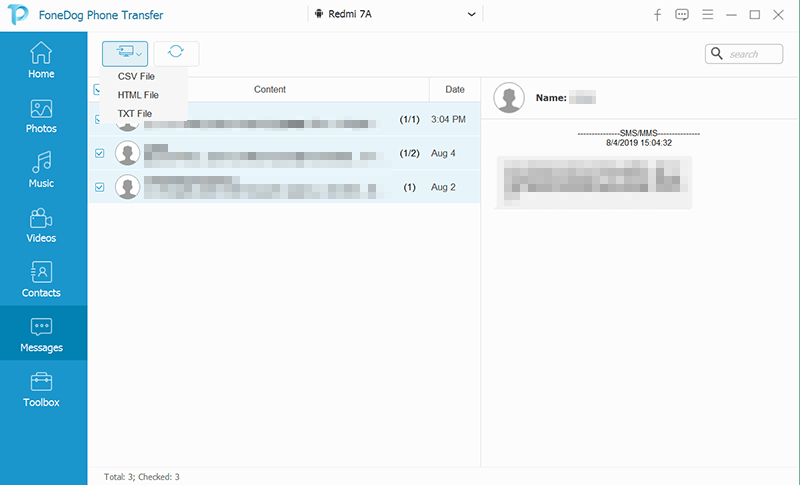 You will be able to transfer Android SMS to PC quite easily with this method. It is easy yet very effective, making it one of the best tools out there.
Still, if you aren't quite used to using your PC, let alone a desktop tool, I suggest using a mobile app instead. They're both quite effective, nonetheless.
Transfer Android SMS to PC with Mobile App
One of the top-notch mobile apps that will allow you to transfer Android SMS to PC is SMS Backup and Restore.
As the name suggests, SMS Backup and Restore allows you to create backups that only contain SMS, and restore from those backups. It basically compiles all your SMS into one file so you can easily store it as a backup in any storage drives.
As such, it would be easy since you only have to create the backup and transfer the backup file into the PC to transfer Android SMS to PC.
Follow the steps below so you can transfer Android SMS to PC:
Install the SMS Backup and Restore from the Google Play Store. Make sure it is from SyncTech since there may be counterfeits out there.
Open the app once you have installed it.
Tap on Get Started. Follow the instructions onwards and if you are asked for permissions, simply Allow all of them. There shouldn't be any nasty parts there.
Now tap on the big green button with the text Set up a backup.
You will be asked what you'd like to back up. Simply select Messages. You may also include Phone calls. Tap on Next
Now locate where you'd like to store the backup. Since our goal is to transfer Android SMS to PC, simply select Your phone. Tap on Next.
You may be asked if you want to schedule backups. This is up to you. For now, tap on Back up now.
At this point, the backup file, or in short, all your SMS will now be in your phone is a form of a file. The only thing you need to do now transfers them to PC.
Connect your Android to the PC.
Now go to This PC/My Computer.
Open the drive that corresponds to the connected Android.
Locate a file that has the .xml file extension.
Once you have found the file, copy this file and paste it into your computer.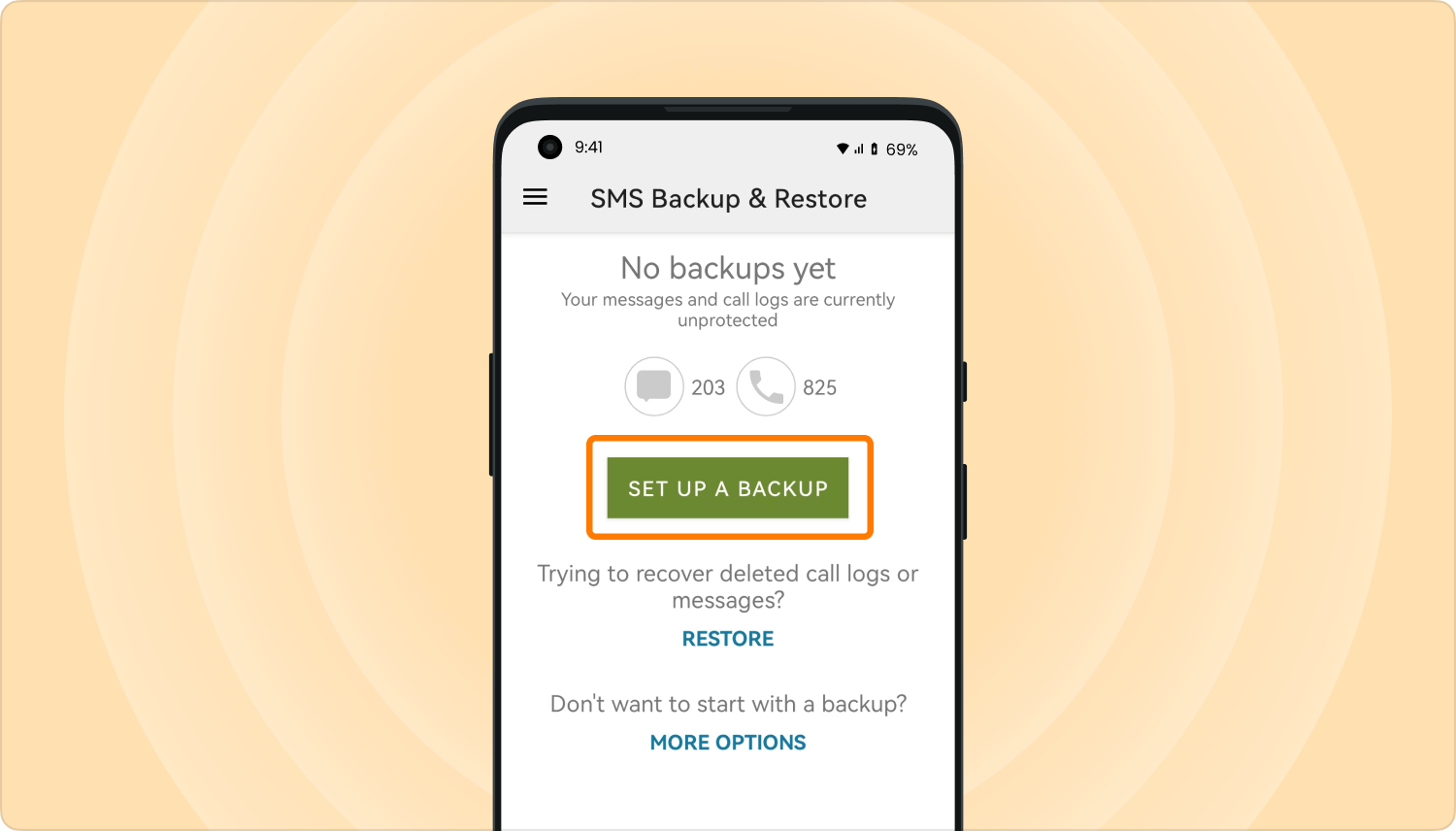 You have now successfully learned how to transfer Android SMS to PC. As you can see, it is a bit difficult, but it's certainly doable.
Transfer Android SMS to PC with Google
Another thing you might have noticed when using SMS Backup and Restore is that you have the option to store the backup file into Google. However, while it may be related, that's not what we're going to do right now.
What we will do is back up all the important files into Google, and access those files on your PC so you can transfer Android SMS to PC.
Here are the steps that you need to do:
On your Android, go to Settings.
Swipe up to see other options and select Google.
Go to Backup.
You will see that Google is capable of backing up files. Tap on Back up now.
Follow the onscreen instructions.
This will create a backup of the following files: (1) App Data, (2) Call history, (3) Contacts, (4) Device Settings, and (5) SMS text messages. The backup file will appear on your Google Drive.
On your PC, go to a browser.
Go to the Google Drive
Now locate the backup file. Download the file once you have located it.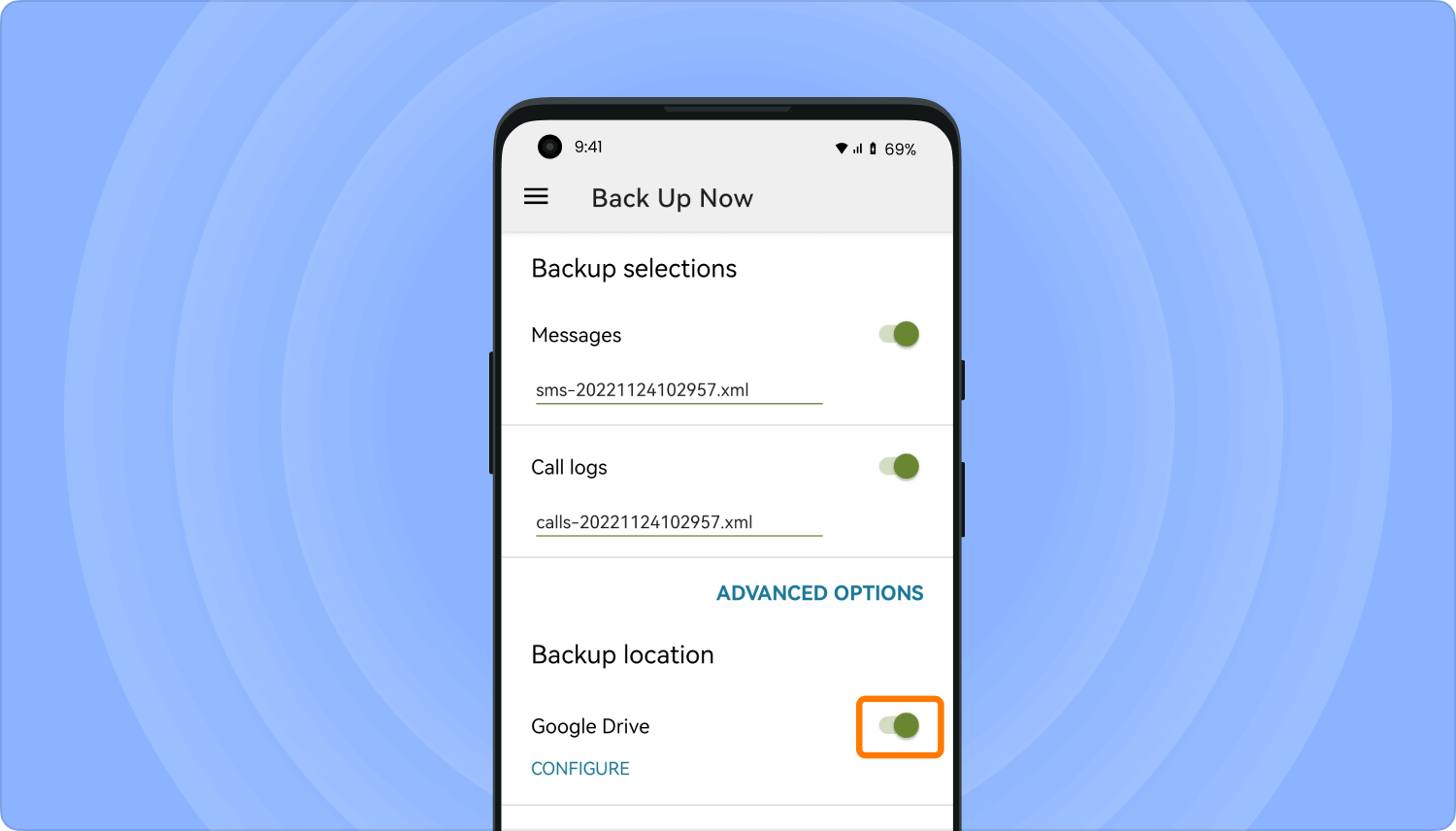 You have now learned how to transfer Android SMS to PC using the built-in functions of Android with the aid of Google. You can rest assured that this is reliable since we are directly using a feature of Google.
You can access the backups from the main page of Google Drive. They are downloadable just like any other files that are inside the platform.
Unfortunately, this too requires you to have an internet connection. For that reason, the last method will feature a wired method to transfer Android SMS to PC.
Transfer Android SMS to PC with Official App (Samsung Only)
Samsung Kies is another app that is available on your PC. It is an app developed only for Samsung users, so if you own a smartphone from a different brand, I suggest you look elsewhere.
Either way, the main reason why Samsung Kies was developed is so that you can establish a connection between your smartphone and PC.
In other words, it is the perfect tool for Samsung users when they want to transfer Android SMS to PC. Here are the steps that you need to follow:
Install the Samsung Kies tool on your PC.
During installation, you may be asked what mode you'd like to install. Select Normal Mode instead of Lite Mode so you may be able to access features such as file transfer.
Once the app is installed, connect your device to the computer with a USB cord.
Note: The Samsung Kies tool should show info about the device immediately after connection.
There will be a couple of tabs in the left side window. Select Messages.
Now Add Messages and follow the instructions.
When asked what you want to use as a device, select your Samsung device.
Now once you're done with the instructions, click on Save to PC.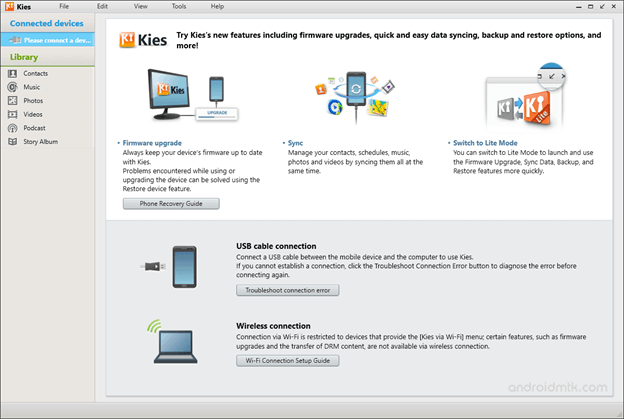 This should allow you to transfer Android SMS to PC, but it's only exclusive to Samsung devices. So if you don't use Samsung, you should look elsewhere. Either way, it's a very good option similar to FoneDog Phone Transfer.
Conclusion
You're not the only one who wants to transfer Android SMS to PC. There are a couple of people like you. And just like you, they also struggle in doing this. However, that's not how it's supposed to be. In fact, it should be very easy.
With this guide, you should be able to transfer Android SMS to PC very easily. After all, you have the help of four tools that are easy to use yet very effective. Hopefully, this should help you achieve whatever it is that you want with your SMS.