By Nathan E. Malpass, Last updated: September 3, 2021
One of the best ways to chill and unwind is by watching movies. Movies help us stay updated, relaxed, and entertained. What better way to enjoy movies than to be able to watch them wherever and whenever you want. Enter your mobile phone. If you are an iPhone user, finding ways to download free movies onto iPhone is one of your dilemmas.
We hear from you. We know that you want to watch movies on-the-go. Good thing, there are ways you can do to watch your favorite movies using your iPhone. Read on and find out how to enjoy movies whenever your heart desires.
Part 1: Download Free Movies onto iPhone Using iTunesPart 2: Download Movies on iPhone Using NetflixPart 3: Download Movies on iPhone Using Google PlayPart 4: Conclusion
Part 1: Download Free Movies onto iPhone Using iTunes
For iPhone users, iTunes is very common. iTunes offers data management such as transferring, syncing, and management. Some people find the use of iTunes a bit complex and confusing but it really easy to transfer your movies to your iPhone. Here are the steps you need to follow:
Step 01 - On your computer, open iTunes. Using an original cable, connect your iPhone.
Step 02 - Select your device and go to "Summary." Click on "Options" and tick "Manually manage music and videos."
Step 03 - Once the process is complete, head to "Menu." Choose "Add File to Library." If you want the whole content of a folder, you can choose "Add Folder to Library."
Step 04 - With the browser window opened, choose the movies that are already in your system.
Step 05 - Add the videos to the iTunes Library and go to the iTunes "Movies" tab. Choose the option "Sync Movies." Tick the movies you want and click "Apply" to download your movies onto your iPhone.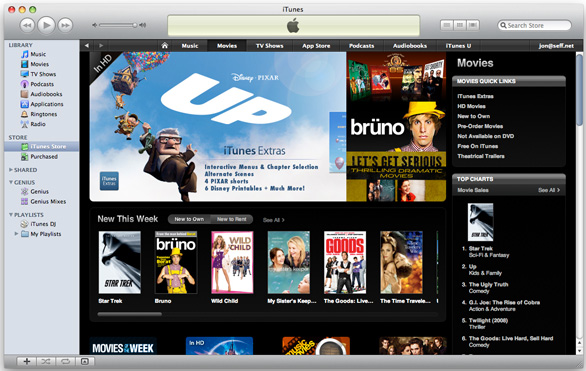 Part 2: Download Movies on iPhone Using Netflix
When it comes to digital content, Netflix leads and even dominates. Netflix has a movie app that is suitable for streaming and viewing movies and various videos on iOS. The great thing about Netflix is they offer a one-month free trial to let you enjoy the movies you want and more. Take advantage of the demo and download all you need. Here's how:
Step 01 - Go to the App Store, search for "Netflix," select the app and download.
Step 02 - Open the Netflix app and look for the video you want to download.
Step 03 - At the bottom right of the show you want, tap the arrow that is downward facing to save the show.
Step 04 - While downloading, a circle around a square icon will show. When the movie is downloaded, a box with a checkbox will display.
Having movies on the iPhone can save you from boredom against long trips you have to take. Just makes sure to renew all your download before going where you need to go. All the movies you download via Netflix will expire after 48 hours up to a week.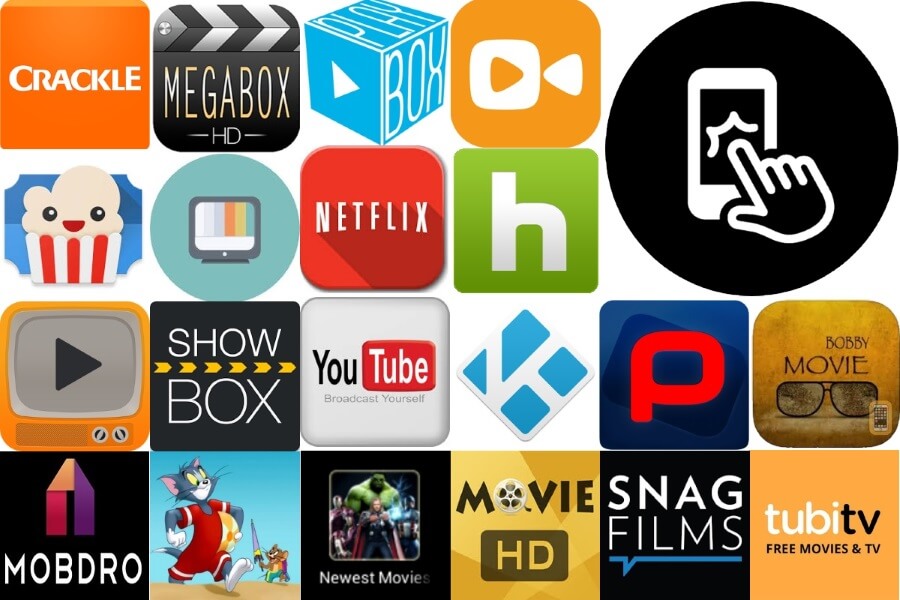 Part 3: Download Movies on iPhone Using Google Play
Another way to enjoy movies on your iPhone is by using the Internet to download movies. One of the subscription-based services you can use is Google Play. This is a service that works across platforms. It allows you to enjoy your movies on multiple devices. And it gets even better, it allows you to view your movies even if you are not online. Follow these steps on how to download free movies onto iPhone using Google Play:
Step 01 - Go to the App Store, search for "Google Play Movies & TV," select the app and download.
Step 02 - Get the subscription and download the movies you want to view offline. Search for the movie you want and click the "Download" icon.
Step 03 - You can also tap the movie icon to view its description. Clicking the download icon from here also allows you to enjoy offline movies.
Step 04 - Go to your Library. All the downloaded movies should be listed and arranged accordingly.
The Internet can do wonders in keeping boredom at bay. There are plenty of options to choose from. It is all up to you to find what you enjoy the most. If you are looking for the best app to transfer your files like videos and movies, FoneDog Phone Transfer is the best toolkit for the job. FoneDog Phone Transfer also offers playback of varying video formats. It can also convert and transfers data on different platforms. Check out and download the free version of the FoneDog Phone Transfer today. You're going to love the experience. You can also opt for an upgrade to access all of its features. FoneDog Phone Transfer is investment definitely worth it!
Part 4: Conclusion
Watching movies is a great way to pass time and enjoy while you are at it. What's even better is that you can watch all of your favorite movies using your well-loved device - your iPhone. Nothing can beat boredom faster that lounging anywhere you want, any time, and viewing what you love.
Save yourself from all the stress. Have all your favorite shows right in the palm of your hand. Downloading free movies onto iPhone is easy. Just follow this guide to help you download free movies onto iPhone. Your mobile phone is a remarkable gadget. Make sure to maximize it to the fullest of its potential.
Also, if you have the movies on your computer and want to transfer them to your iPhone, you could try on FoneDog Phone Transfer to realize the data transfer.
Take charge of what you see on your iPhone. Stream and watch all you want anytime and anywhere. Get in the hype and stay updated with all the great and latest movies even when you are on-the-go. Downloading movies onto the iPhone can help ensure that you have the best that technology has to offer. Don't wait up. Try these methods now.
Be in the loop. Share with us your thoughts and comments. It's time to enjoy movies on-the-go! Tell us what you think about this article. Let's connect - we value what you have to say. Drop us your ideas on movies on iPhone devices. We'd love to know more.
For more amazing tips, tricks, techniques, and information about gadgets, apps, and technology; visit us at WEBSITE.