Disclaimer: Password crackers and using password recovery software are legitimate tools to help you reset or discover lost passwords. Most countries allow the use of these tools ONLY to crack passwords for files, computes, and services which you have actual permission to crack. We do not condone the practice of cracking and hacking passwords for malicious purposes.
Password crackers are also called a password unlocker, a password reset tool, or password recovery tool. It is utilized to "crack" passwords. This is done in multiple ways, by directly discovering the actual password, by bypassing encryption systems through password removal, or by bypassing the password requirement system through modifying how the program or file works.
If you forgot or lost a password, you can first try to opt for the recovery or reset methods. However, if these don't work, then a password cracker can help you out. There are many free programs that can help you crack your password. They work the same as premium, paid programs.
Part 1: Windows Password CrackerPart 2: Password Cracker For PDFsPart 3: Word Document Password CrackersPart 4: Password Crackers For RAR FilesPart 5: Password Crackers For ZIP Files Part 6: Password Crackers For ExcelPart 7: Top Ways To Help You Create Secure PasswordsPart 8: In Conclusion
People Also ReadCreate Password Protect Zip File in MacForgot iPhone Passcode - How to Unlock iPhone Password
Part 1: Windows Password Cracker
This is a program that can crack login passwords for Windows. If you've forgotten or lost your password for Windows, then this is the right tool for you. Most programs like these are actually reset tools for Windows passwords.
These might include PC Login Now and Offline NT Password and Registry Editor, among others. Other password crackers for Windows actually recover the password you lost. One of these tools includes Ophcrack. This is a popular tool for recovering passwords from Windows. The cracker tools included in this section are all free to use. You can download them on their respective official sites
Part 2: Password Cracker For PDFs
This cracks passwords in multiple ways. It can find the user password or owner password of PDF files. Or it can remove it outright. The said security systems for PDF files are two different kinds used in the said file type.
The most popular password crackers are the ones who remove the password completely. These include programs like FreeMyPDF.com and GuaPDF. These two are both famous for being able to remove passwords from your protected PDF files.
Recovery tools for your PDF passwords include PDF Unlocker and PDFCrack. The latter is used to locate the actual password of the PDF file. The former is used to find the real PDF user and owner password. All PDF password crackers stated in this section are free to use.
Part 3: Word Document Password Crackers
This type of password cracker is used for Microsoft Word documents. It either does its job by removing the open password outright or by finding the actual open password. There are paid programs that recover and remove passwords for edit restriction within Word. Sadly, we couldn't find any programs that actually do this for free.
Usually, password crackers for Microsoft Word documents use brute-force in order to recover passwords. For instance, a good example might be CrackIt!. The said program is great at recovering passwords for Word documents.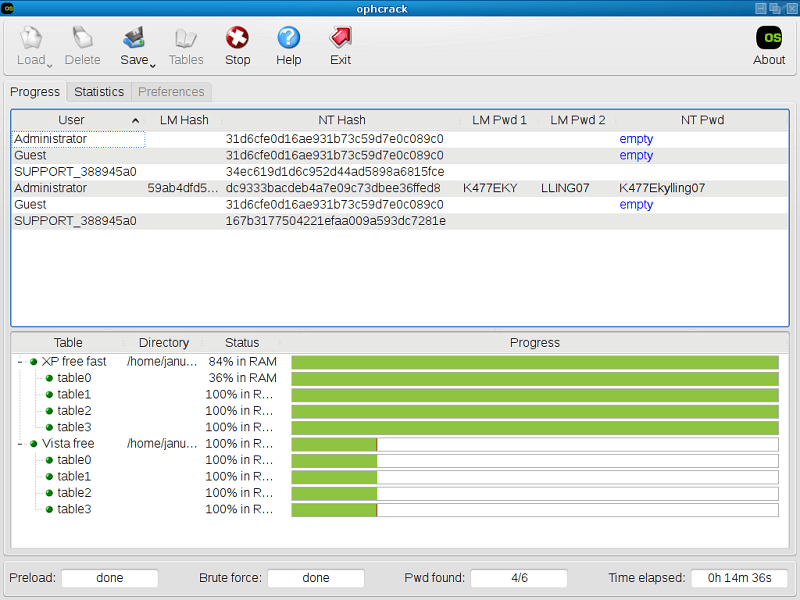 GuaWord is another password cracker. It does so by removing the open password from the Word document. Again, all password crackers for Windows docs stated here are free to use. You can find paid programs as well.
Part 4: Password Crackers For RAR Files
This is used to find the default password for your RAR files. This default password is prompted by RAR when trying to extracts the files located within it. All password crackers for RAR are recovery tools. RAR is an archive file type that works on both 64-bit and 32-bit Windows versions. In addition, it also works on Mac and Linux operating systems.
Part 5: Password Crackers For ZIP Files
Similar to a RAR file, a ZIP file is an archive file type. Password crackers for ZIP files allow you to discover the passwords that are utilized for ZIP file encryption. All password crackers for ZIP file types use brute-force to recover the passwords. One such tool you can use is ZIP Password Cracker Pro. It can be used on Windows XP, Vista, 7, 8, and 10. It also works on older Windows versions.
Part 6: Password Crackers For Excel
This software does its job by either finding or removing the open password of Excel documents. Some password crackers are used to recover and remove Excel's protect workbook and protect sheet passwords. Usually, password crackers for Excel are recovery tools that utilize the method called brute force. It can be used in Windows XP, Vista, 7, 8, and 10.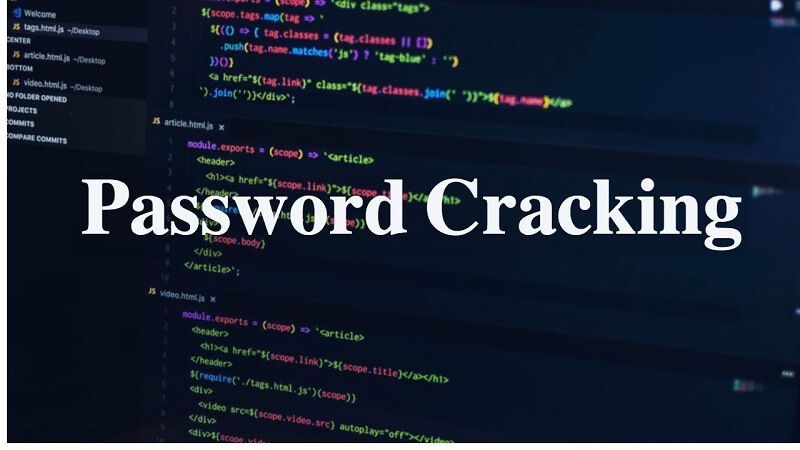 Part 7: Top Ways To Help You Create Secure Passwords
Stealing passwords, it's a friendly move for most hackers. Ever since the Internet was born, malicious attackers have come into play trying to break into accounts and stealing sensitive information. But why is it easy to hack passwords? It is partly our fault.
We usually create passwords that are easy to guess. Plus, we also use one password for multiple accounts. Thus, when a hacker gets one of our passwords, he or she has access to multiple accounts as well.
In this section, we'll give you tips on creating a hard-to-guess password. In this way, your line of defense becomes powerful against malicious attacks.
Use a lot of characters that are quirky. The more you use weird symbols, the harder it is for hackers to guess your password.
Don't utilize words in the dictionary. Hackers usually guess passwords based on dictionary words first.
Use different passwords on different accounts. In this way, once a password got into one of your passwords, it won't access other accounts.
Utilize two-factor authentication or two-step verification. This will make it harder for hackers to get into your account.
Part 8: In Conclusion
Password crackers are used to find, remove, and reset passwords. It can also be used to modify how the file works in order to bypass its encryption. It is important to note that you must only use password crackers to open accounts or files that you have legitimate permission to crack. Do not use it for malicious intent. As such, you can use the different password crackers recommended in this guide to help you open various file types and accounts.