Smartphones have become a necessity to people nowadays that it is now being used to contained various kinds of important information. It can be said that that information can affect your way of living, be it with your studies, job, or social life. That's why we have iPhone passcodes to protect and preserve those data.
But what if you forgot your security feature? At times like this, you will need to know how to bypass iPhone passcode. After all, you don't know if today will be the time when the so-called security feature of your phone becomes a burden to you instead. So for those who don't know what to do next when that happens, we're going to talk about the mechanics of a forgotten password and how to bypass iPhone passcode.
However, this time, we're going to focus on the built-in features of the iPhone. But before that, you should first have a general idea of what happens when you forget your iPhone passcode.
Frequently-Asked Questions about iPhone PasscodeHow to Bypass iPhone Passcode Using Find My iPhoneHow to Bypass iPhone Passcode Using SiriHow to Bypass iPhone Passcode through A Fingerprint SensorHow to Bypass iPhone Passcode With Apple IDConclusion
Frequently-Asked Questions about iPhone Passcode
Although we always enter our iPhone passcode before using our iPhone device, that doesn't mean we know everything about it. In fact, there are people who don't even know the first thing about passcodes.
So before we learn how to bypass iPhone passcode, here are questions and their corresponding answers to clear up your misunderstanding about iPhone passcode.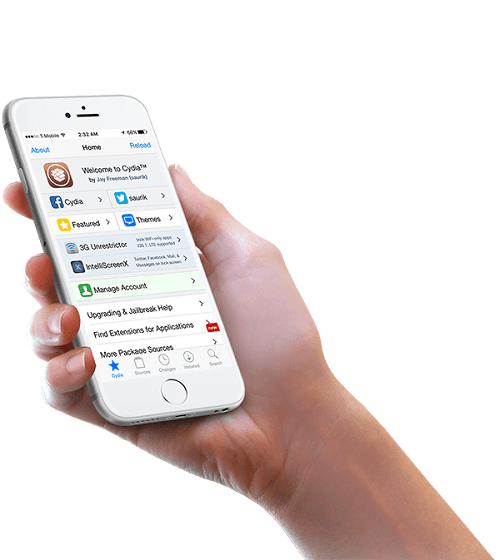 Which iOS Devices are Affected by Forgotten Passcode?
Although we call it iPhone passcode, iPhone users are not the only ones that can be affected by forgotten passcode.
In fact, pretty much every iOS device that has a passcode can be affected by it. This can easily be recognized once you see a message that tells you that your device was disabled.
So Once The Message Shows up, What Will Happen?
The message will always have the same format. However, depending on the exact words on that message, your problem can be more or less severe. This is because the message will always include the time for which your iPhone will be disabled.
Consequently, the time will also depend on how many times the password was entered incorrectly. The higher the number, the longer the duration will be. It is also possible for your device to be disabled indefinitely. In that case, you will want to really learn how to bypass iPhone passcode.
To give you a better idea, here are the number of incorrect entries and their corresponding duration:
6 incorrect input – 1 minute
7 incorrect input – 5 minute
8 incorrect input – 15 minute
9 incorrect input – 60 minute
10 incorrect input – indefinite
So what is your situation right now? If you belong to the last one, then you will have no other choice but to how to bypass iPhone passcode. Fortunately, there are many ways to do this.
How to Bypass iPhone Passcode Using Find My iPhone
Our first entry for this article is Find My iPhone, which you should already have heard of before.
An Overview of Find My iPhone
Find my iPhone is an app as well as a popular method for retrieving a lost iPhone device. however, its uses do not end there.
Although it was primarily created for locating lost devices, it is also capable of opening your iPhone by using a passcode. And just like we mentioned earlier, it's a built-in feature of the iPhone. In short, it's a perfectly safe way to learn how to bypass iPhone passcode. The only thing that's bead with this app is that it will erase your data completely.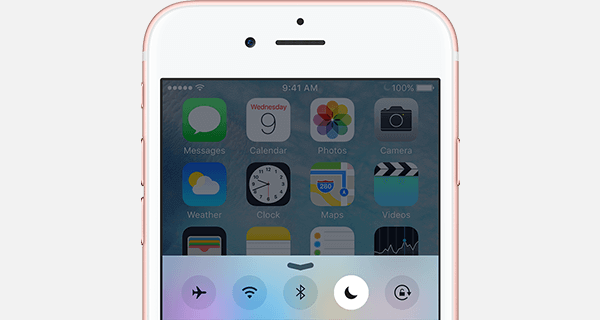 Find My iPhone User Guide
To be able to open your iPhone without the passcode, the passcode will have to be erased. This is the concept of Find My iPhone. However, it also erases all your data. To do this, you will have to have a computer or another device and a stable internet connection. You should also either have a data recovery tool or a backup file of your iPhone.
Nevertheless, here are the steps to use Find my iPhone so you can learn how to bypass iPhone passcode.
Using your computer or a device, go to the Find My iPhone page. The link should look like this: https://www.icloud.com/find.
Take note that you don't necessarily have to use an Apple device for this step. You just have to use a web browser and it will work even with a Windows PC.
Sign in using the iCloud account that you use for the iPhone device where you "forgotten passcode" case occurred.
Click on the All Devices button which can be located at the top of your screen.
There should be a list of devices popping up. These are devices that are associated with the iCloud account you logged in with.
Look for the device that you are trying to bypass.
Click on Erase iPhone. This will erase the passcode as well as all data on your device.
Now the only step left is to restore the data that you lost.
Although it's a great way to learn how to bypass iPhone passcode, its main downside is that it can erase your data, as previously said. That's why we will discuss another method to fix your problem.
How to Bypass iPhone Passcode Using Siri
The second one on our list is Siri. Although you might realize later on that the process is a bit overwhelming, it's better than being forced to erase all your data.
An Overview of Siri
Siri is the virtual assistant developed by Apple for iOS devices. The virtual assistant features natural-language and a user interface that can answer your questions, provide recommendations, and perform your commands. It can also connect to the internet to access more information which may be of more help to the user.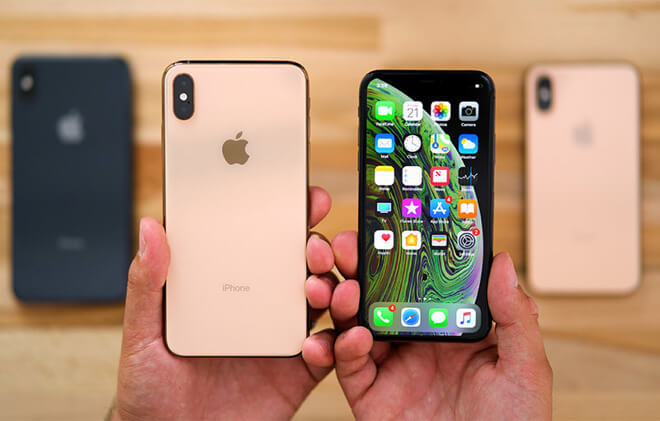 Siri User Guide
Due to its convenience, many people often rely on Siri to perform different commands, from searching for definitions to accessing their apps via their voice. However, not many know about how Siri can bypass your iPhone device for the time when you forget your passcode.
As previously said, the process will be overwhelming, but make sure to stay until the end so you won't have difficulties later on:
Firstly, make sure the version of your iPhone is not higher than or equal to iOS 9.3, otherwise, it won't work. Now for the actual steps:
On your iPhone device, hold the home button for at least two seconds to activate Siri.
Ask Siri for the time. A simple "What time is it?" will suffice. You should end up with the clock on your device.
Tap on that clock to go to the World Clock app.
Tap on the Menu which should be represented by the + sign on the top-right corner of your screen.
On the search bar, type anything you want.
Hold on the search bar to highlight the text that you typed in.
Select the Copy
Upon clicking Copy, there should be an arrow popping up. Tap on this arrow and select Share.
Select the Message
On the To field, hold on the search bar.
Tap on the Paste. You should already be in the Message app.
Tap on the Home This will allow you to go from the Message app to your Home menu without using your passcode.
With that, you've successfully learned how to bypass iPhone passcode. However, as you may have realized by now, this process requires you to do it every time you want to do something on your iPhone. And so, we'll proceed to our next option which hopefully won't erase all your data or force you to do it repeatedly.
How to Bypass iPhone Passcode through A Fingerprint Sensor
Our third entry focuses more on the specs of your iPhone device. This is because you will be using a part of a phone that isn't present in all iPhone devices, the Fingerprint Sensor.
An Overview of Fingerprint Sensor
The Fingerprint Sensor is just as the name suggests, it allows you, the user, to imprint your fingerprint to the device.
By using your fingerprint, you can execute different commands. One such command is the opening of your iPhone device. thus, it's a great method on how to bypass iPhone passcode. This is because, in addition to having a password or PIN, you can also add fingerprint recognition. This will allow you to open your device without having to enter your passcode.
Fingerprint Sensor User Guide
It's important to remember that the option won't literally say, "Fingerprint Sensor". Instead, the option will be Touch ID. Here are the steps to set up your Touch ID and use the Fingerprint Sensor:
On your iPhone device, go to the Settings
Tap on Touch ID & Passcode.
Enter your current passcode.
Tap on the Add a Fingerprint
Touch the Home button but make sure you don't press on it too hard. There should be a vibration that will signal you to lift up your finger.
At this point, you will be given instructions, which will focus on the calibration of your fingerprint. You will just have to follow the instructions.
After this, you can rest assured that you will no longer be burdened by a forgotten iPhone passcode.
However, you must remember that this should be done before you forgot your passcode. Simply put, it will serve as a preventive measure rather than a solution. If you're unlucky enough to have forgotten your passcode before stumbling into this option, don't worry because we have one more method on how to bypass iPhone passcode.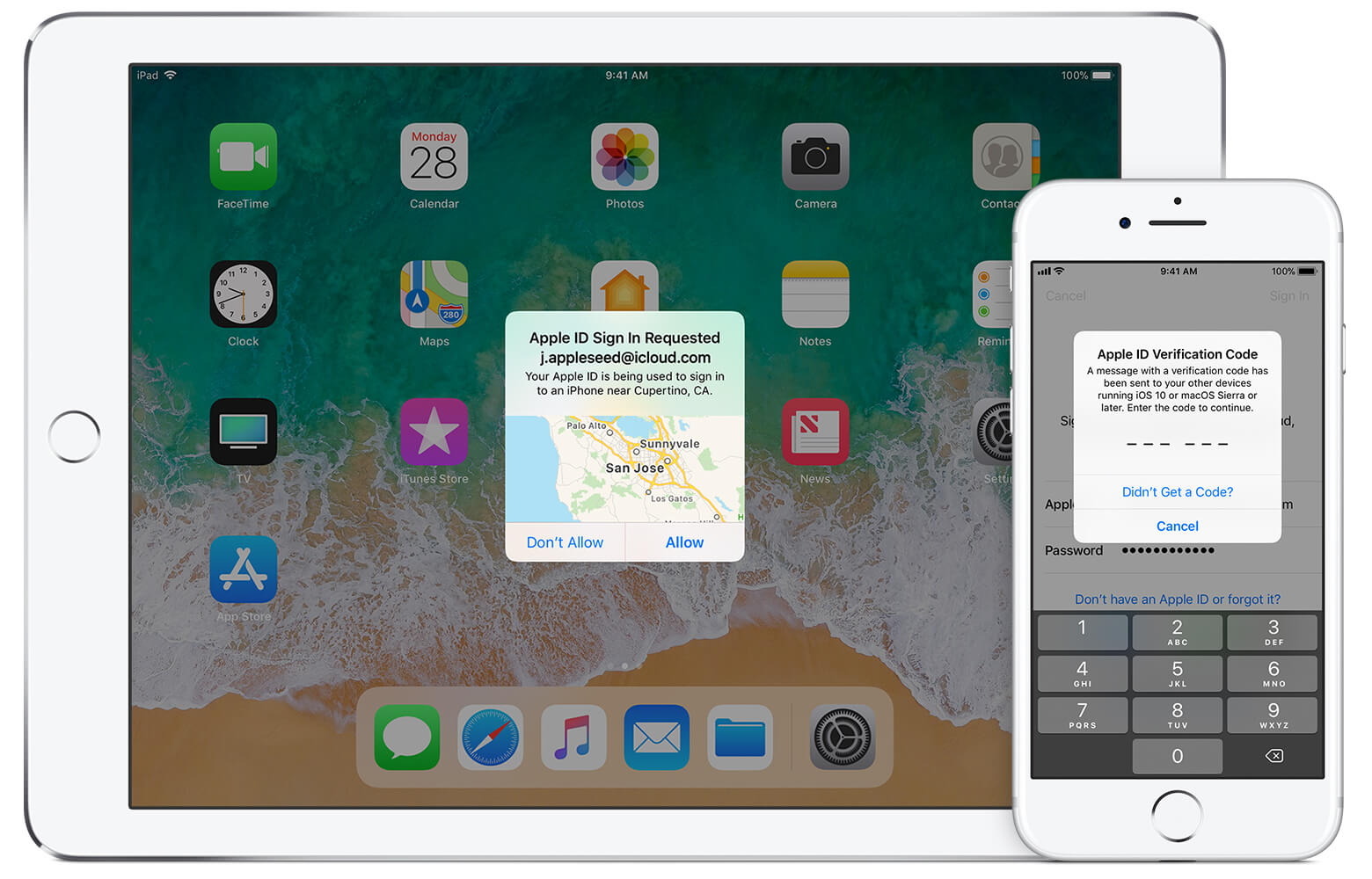 How to Bypass iPhone Passcode With Apple ID
Learning how to bypass iPhone passcode using your Apple ID might be the easiest method there is in this article. This is because it's not only safe but also a quick fix for your problem. As you may already know, the Apple ID is a feature for iPhone devices that allows you to execute various commands. One of them is the recovery of your iPhone.
There are, however, prerequisites, (1) you must have a computer or another device and (2) you should be connected to a stable internet connection. Without further ado, here's how you can use your Apple ID to open your iPhone device:
Go to the page with the link https://iforgot.apple.com/password/verify/appleid.
Enter your Apple ID.
You may be asked to answer some security questions to confirm that you really are the owner of that phone. You just have to provide the answers that you provided when you first used your iPhone device to set those security questions.
If there is a two-factor authentication on your device, use the trusted device that you've set up to unlock the Apple ID.
Now, the only thing left to do is follow some simple instructions.
At this point, you'll be able to easily open your iPhone device without any hassle.
Conclusion
You may be using your iPhone device for your studies, for your job, or to communicate with people, but at the end of the day, we can't deny the fact that there are flaws to it, too. In addition to those flaws, we can also make mistakes of our own that will lead to our demise. However, the important thing is that we know how to solve our problems by ourselves.
Although you didn't know about iPhone passcodes at first, at the end of this article, you've managed to get a hold of four methods on how to bypass iPhone passcode. Now, whenever you face this problem, you can easily overcome the challenge.