"Help! I was trying to clean out my gallery by removing old and unimportant photos and videos but I cannot find the little trash icon at the bottom. Why can't I delete photos from my iPhone? Your help is much appreciated. Thanks"
Everyone loves to take photos on their iPhones and luckily, iPhone has an organized gallery setup where you can edit and manage your media contents easily.
The Photos app also lets you sync your photos and videos to iCloud via the iCloud Photo Library while you still have the option to backup these contents to iTunes.
Recently, there has been an ongoing trend where some users are unable to delete some of their photos on the Photos app.
So to answer the question "Why can't I delete photos from my iPhone?" here are the complete reasons why this is happening and what could be the best solutions you can do. Find out!
Part 1: Why can't I Delete Photos from My iPhone? – Possible ReasonsPart 2: How to Permanently Delete Photos on iPhonePart 3: How to Organize And Manage Your PhotosPart 4: Summary
Part 1: Why can't I Delete Photos from My iPhone? – Possible Reasons
There are several reasons why you cannot erase a photo or an album on your iPhone. Sometimes, it could be because of the album type on your device. Check out the different types of albums on your iPhone and if you can edit or delete its contents.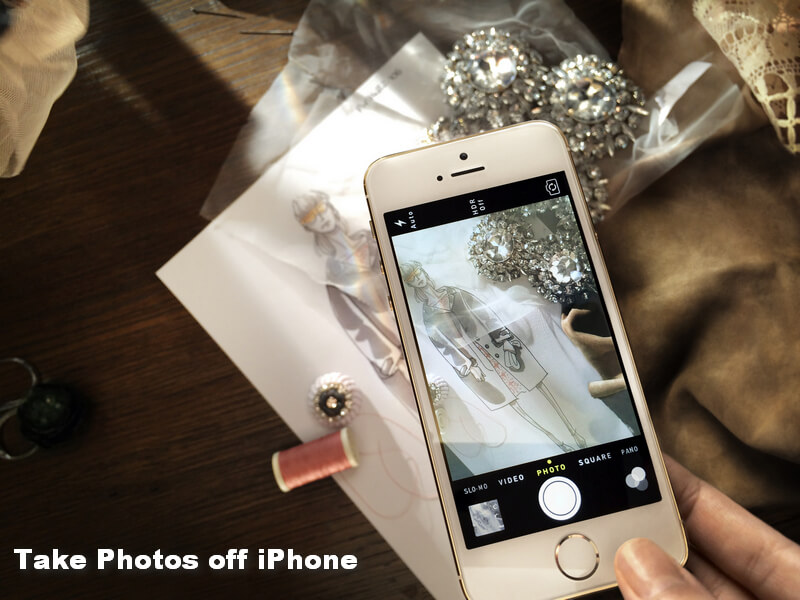 Newly Added Albums
You may have probably created new albums on your gallery to manage them easily such as a different album for your recent vacation and more. This can be easily done by tapping the plus icon (+), adding your album name and start adding the photos.
Newly created albums on your iPhone will let you edit and delete the entire album. However, deleting the photos or the album will remain in other albums like Photo Stream and Collections.
Albums Sync from Mac or Computer
On the other hand, you cannot delete the photos or albums that you have transferred from iTunes on your iPhone. If you would like to delete the entire album or some photos in it, you have to go through iTunes in order to remove them.
After you have removed certain photos or an album on your Mac or PC, you have to sync iTunes again to apply the changes.
Albums Downloaded from the App Store
If you have downloaded an album app and you have finally decided to delete the photos in it, then you can easily do it.
Scroll to find the downloaded album
Find and tap Edit
Tap Delete
Default Photo Albums
Panorama, Slo-mo, Selfies, Videos, and more are the latest albums you can find on recently updated iOS devices. Although you can find all the photos in one album, you can easily manage them through any of these new albums.
However, you cannot delete these albums you may erase the photo contents though.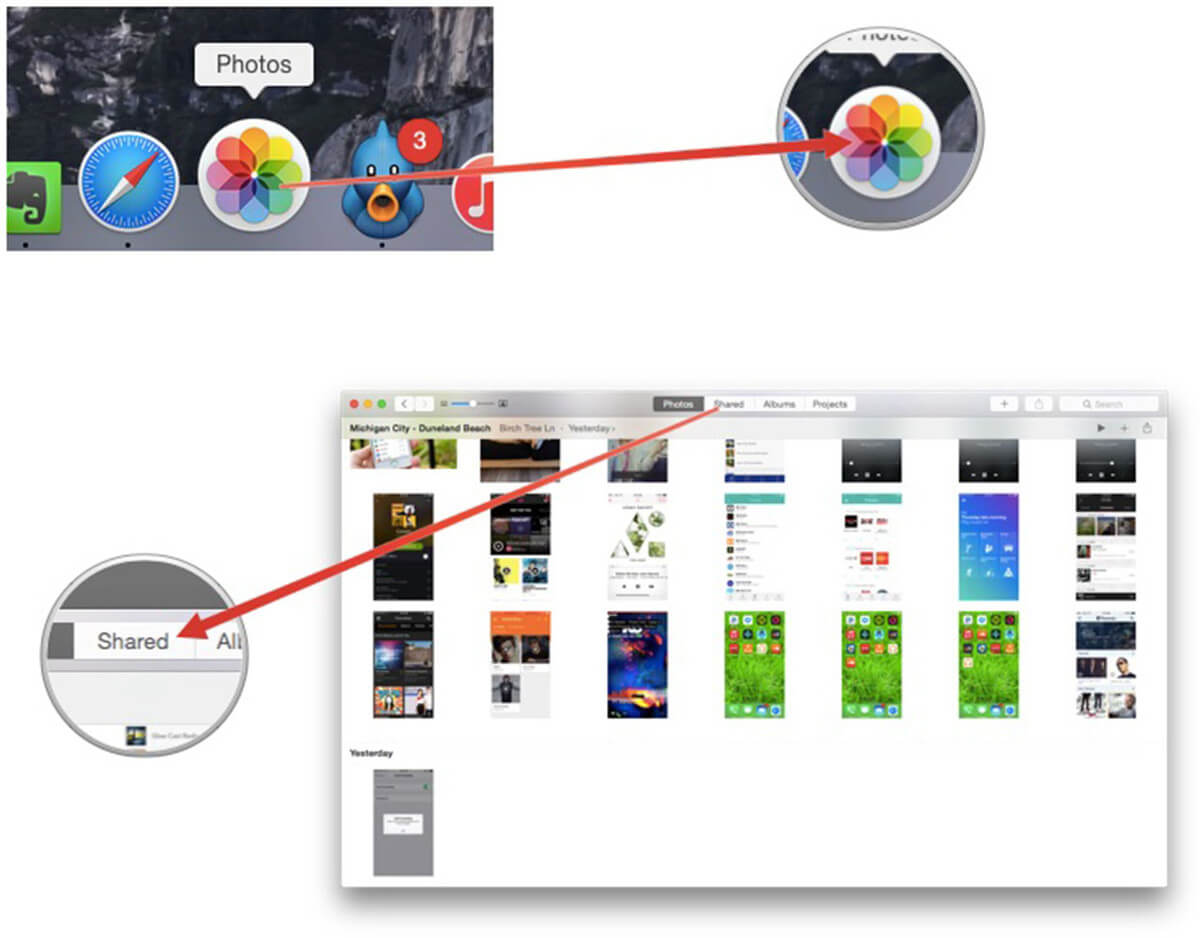 Part 2: How to Permanently Delete Photos on iPhone
Photos and videos take up a lot of space on your iPhone and most of the time, these are the main reason why your device starts to slow down or low in memory.
You have the option to transfer your photos for safekeeping or you can also permanently delete them off your device.
Deleting the photos on the iPhone is easy; you just open the picture and tap the trash icon at the bottom. Afterward, you have to open the Recently Deleted album on your phone to permanently remove the pictures otherwise; the photos will stay on the iPhone for 30 days before they'll be deleted permanently.
Fix iCloud Photos Not Deleting on iPhone:
iCloud is another backup option for iPhone wherein you can easily sync your photos, however, you may find it difficult to delete pictures when the Optimize iPhone Storage is turned on.
You have to turn it off first in order to erase the photos, here's how:
From your Settings, go to Photos and Camera
Uncheck the option Optimize iPhone Storage
You can also choose to disable the iCloud Photo Library but just make sure you have backed up your photos.
Here is another way to permanently delete the photos from the iPhone.
First, you need to create a backup of all the photos. You can backup your media contents to any of your choices just make sure that you don't miss anything
Next is to turn off the Photo Stream by going to Settings and then iCloud and tap Photos and turn off Photo Stream
Connect your iPhone to the computer and open the Image Capture app. You'll notice that your photos are double. Choose all the photos including the copies and click delete.
While the iPhone is still connected, launch iTunes and check your device memory. You'll be surprised to see that from how many GBs your photos are down to its lowest space consumed.
However, this guide is a little tricky so you have to follow the instructions carefully.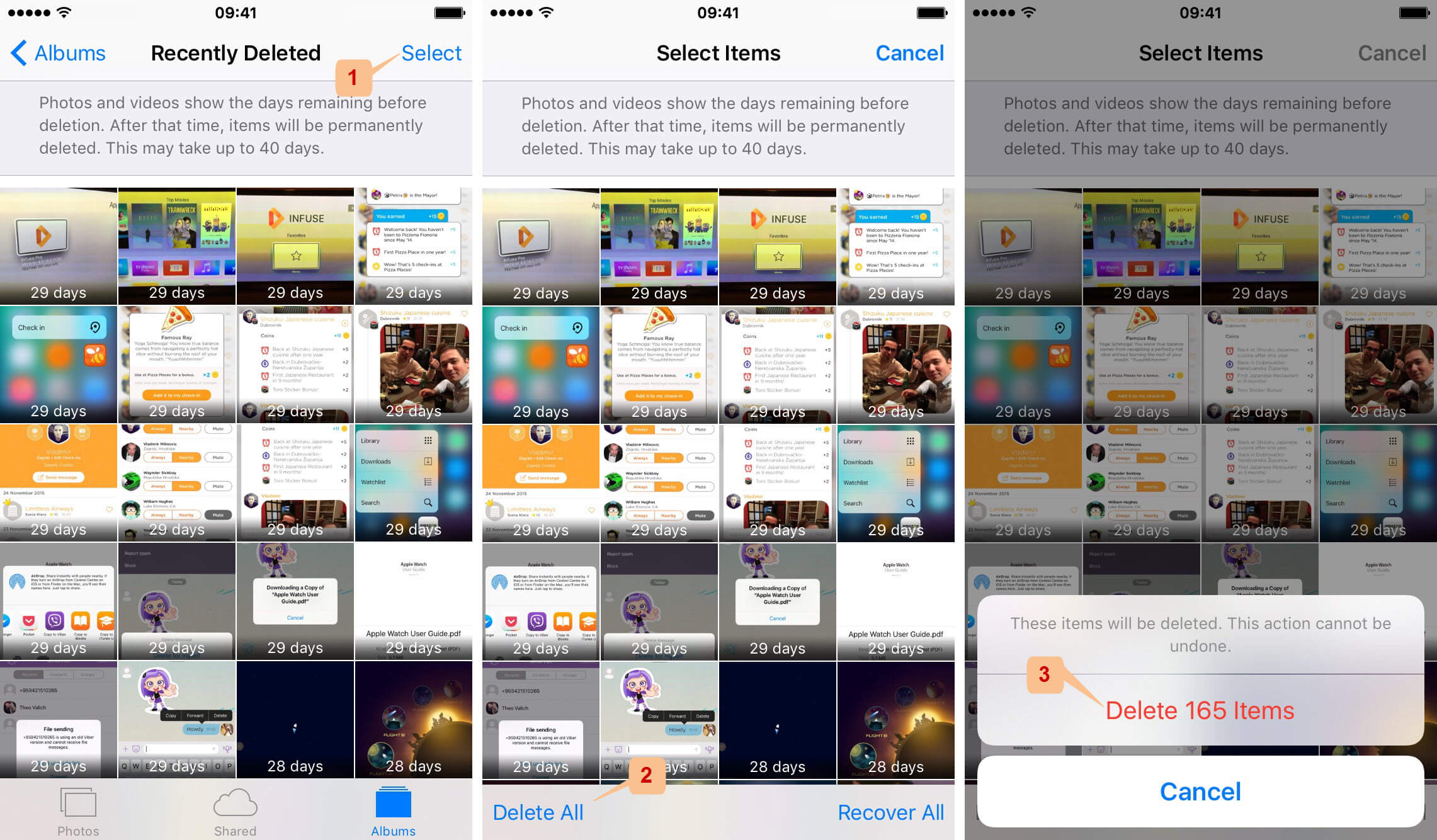 Part 3: How to Organize And Manage Your Photos
It's pretty much easier to manage an organized gallery rather than just having all your photos in one place. Having a managed photo library makes it easier for you to backup or transfer them to other storage devices or platforms.
You have to remember that taking backups is necessary to avoid data loss, whether you are using an iCloud or iTunes. Apart from these two, here are other options you can use in saving your photos:
Upload photos and videos to a cloud service
Transfer media files to an external drive
Burning your photos to a CD or DVD
Move your photos to your computer
Use a transfer and backup program like FoneDog Phone Transfer
If you are finding ways on how to transfer your photos altogether so you can save space on your iPhone, FoneDog Phone Transfer is the best choice. This program will help you transfer your photos and other content to another device and also acts as a backup wherein you can easily export the pictures at any time.
Part 4: Summary
In this article, we were able to answer the question 'Why can't I delete photos from my iPhone?' The possible reasons could actually depend on the type of album where you saved the photos.
Some will not allow you to delete the entire album because they're preloaded while on the other hand, it could be because you turned on the Optimize iPhone Storage. You can simply disable this feature so you can erase the pictures you wanted.
Apart from that, we have also given you other ways on how to permanently delete pictures on iPhone as well as options on how to manage your pictures and media contents. I hope this article has helped you manage your iPhone effectively.