iPadian is a free and open-source tool that simulates an iPad interface to your Windows computer. You can have a graphical view on your computer to be like that of an iPad. It is not possible to run iOS applications on a Windows computer so iPadian is developed as a popular software program that mirrors the iPad interface so you can have it viewed on a larger screen on your Windows computer.
The iPadian tool can be downloaded on its website. But the question that you may ask would be is iPadian safe to use? Well, let us discuss in this article if the popular tool is indeed safe and legit to use.
Part 1. What is an EmulatorPart 2. What is iPadian Software ProgramPart 3. Is iPadian Tool Safe and Legit to UsePart 4. In Summary
Part 1. What is an Emulator
Before getting to know Is iPadian Safe, let's learn what the simulator is. An emulator is a computer software program that copies or imitates the function of a program or a device to behave similarly to that of a different computer system. It allows you to experience the graphic interface, its look and feel,s and the behavior, says on your Windows computer. The emulator tool does not alter any of your data files or your computer system but just runs the software program together with the other programs and processes installed on your computer.
Part 2. What is iPadian Software Program
The iPadian tool is a free and open-source program that only imitates the user interface of an iPad iOS so it is not really called an iOS emulator but an iOS simulator. So you cannot experience the use of the iOS apps in your Windows computer but just the look and feel or the graphical view of an iPad. It has its own iPadian app store which consists of various lots of apps that allows you to experience what it is to use the iOS App Store. However, it cannot emulate the iTunes app. iPadian can be downloaded for free for Windows XP and above versions as well as for Mac and Linux operating systems. iPadian also requires Adobe Air installed on your computer system to be able to use it.
The second version of iPadian will allow you to view iMessage on your Windows computer. An iMessage is a tool in Mac that users utilize when they need to send and receive messages without using their mobile phones. iMessage cannot be used in Windows since it is an Apple product that can only be used for Apple-related devices. But with iPadian 2, it is possible for you to be able to do that in Windows operating system. iPadian 2 is an example of an iOS emulator.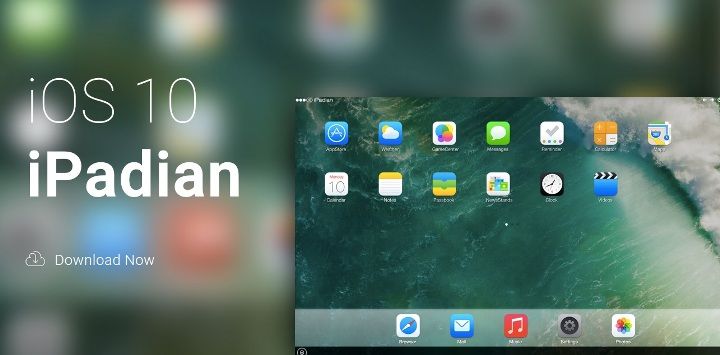 How To Use iPadian 2 Simulator Program:
Step 01: Download the iPadian tool on your Windows computer from its website.
Step 02: Next, install the iPadian simulator program following the instructions on the next steps. If you come across a section where you are prompted to download other programs, uncheck the options and proceed to install only the iPadian tool.
Step 03: Wait for the iPadian software installation to complete.
Step 04: After the iPadian installation, launch the iPadian simulator tool.
Step 05: There is an iPadian app store with pre-installed apps that you can use in iPadian.
Step 06: Look for the iMessage app in the iPadian app store.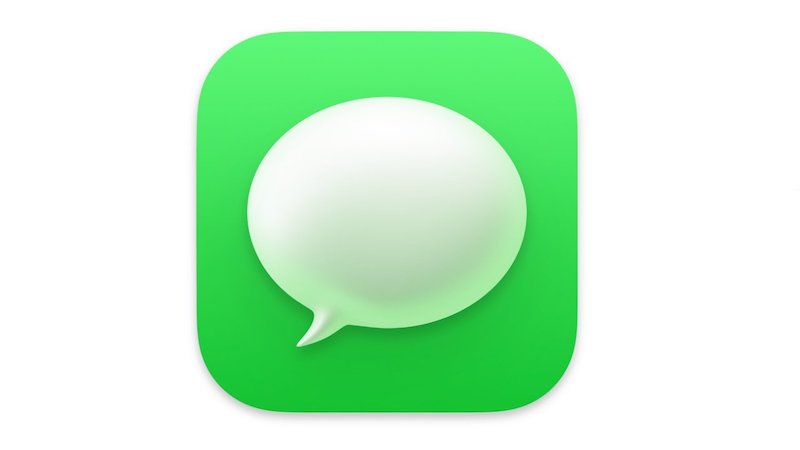 Step 07: Click the Free button in order to download the iMessage app to your Windows computer.
Step 08: The icon of the iMessage app will be seen in the app drawer of the iPadian simulator tool. Click on the icon to launch and use the iMessage app. In the iPadian app, you can also access the files that you stored on your Windows computer.
After learning what is iPadian Software Program is and how to use it, in the next part, we will find out is iPadian safe and legal to use.
Part 3. Is iPadian Tool Safe and Legit to Use
Is iPadian safe? In fact, it is not safe. According to the comments and feedback from most users, it usually causes some bundled software installed on their computers and it even pops up many unsafe Ads when they're using it.
There are many users that utilize the iPadian tool with varied comments and feedbacks. In Google, it is listed as one of the top emulators for iOS. But some users reported that they are not contented with the experience that iPadian offers. Some computer users commented that when they downloaded and installed the iPadian tool, there are actually other programs or files that are downloaded and installed in the background as well on their Windows computer. These may pose a security risk especially for other freeware programs that are installed.
The iPadian program even contains many ads and pop-ups that would appear when you are using the tool. Other users mentioned that the tool is not safe for use as it installs programs that you do not want. iPadian also causes the performance to be a bit slower on your computer. And since the iPad iOS interface involves swiping but not on a Windows computer, you cannot really experience well using the iPad interface but scrolling up and down using a mouse is possible with an iPadian.
If you really want to use the iPadian tool and want to go for the risks, it is highly recommended that you have anti-virus and anti-malware tools running on your computer system to detect virus and malware threats that may infect the system.
In general, it's probably malware and adware. Therefore, when you install the iPadian program, the anti-malware tool may recognize it as a virus or malware. Hence, you might need to disable your anti-virus or anti-malware programs when you want to install iPadian.
Part 4. In Summary
You want to experience an iOS look and feel but you do not have an iOS device such as an iPad nor a Mac computer. Is it possible to experience an iOS user interface in Windows? Yes, with the technology that we have now, it is possible for a program to mimic the function, interface, or behavior of another system. For example, iPadian is an iOS simulator that lets you view and experience the iOS user interface in a Windows operating system. Another version of the tool called iPadian 2 is an iOS emulator that enables you to use an iOS app on a Windows computer.
An example of an iOS app is the iMessage program that allows you to receive and send messages even without using your phone. Is iPadian safe? There are many users that reported negative feedback. Just be cautious when you install these software programs as there may be security risks associated with them.