Quick Guide: How to Get Deleted Pictures Back on HTC Phone
Step 1: Download and Launch Fonedog Recovery.

Step 2: Enable USB Debugging.

Step 3: Choose Files to Scan.

Step 4: Select Desired Deleted Photos to Restore.

Step 5: Retrieve Deleted Photos from HTC.

Part 1. Possible Reason of Your Deleted Photos from HTCPart 2. Recover Deleted Photos from HTC BackupPart 3. Use Fonedog Android Data Recovery to Restore Deleted from HTCVideo Guide: How to Recover Deleted Photos from HTCPart4. Conclusion
" How can I recover deleted photos from HTC? I happen to use an Android unit, I was thinking of going with Samsung but after considering all things, I opted to go with HTC. So far, things are pretty amazing and I am happy with my phone and can't imagine going with any other brand. I celebrated by going on a staycation with some friends and ended up taking way too many pictures. The next day I noticed that there are several photos that are missing. I'm sure I saw them last night but after waking up, maybe it got deleted cause we were passing the phone back and forth? Not sure really, does this happen often? And is there a way for me to recover deleted photos from HTC?"
HTC is a great brand and one of the more known Android models out on the market. The Android market has a ton of options already available to a lot of users, and HTC doesn't make the choice any easier with models such as the U11 Life, U11, One X10 and much more, the choices just keep going and going. It's a good time to be an Android user, and things are looking even better down the road with U11+ looking to be released soon, it's going to be a good end of the year.
Part 1. Possible Reason of Your Deleted Photos from HTC
Now, as awesome as an HTC mobile phone is, it is still not without any problems and the same can be said about pretty much all other Android phones as well. There could be reasons for missing data or information as you keep using the Android units, the list of reasons could span quite a list but at the very least here are some of the more popular reasons as to why you might be missing a photo or two, or maybe even some other form of data:
Deleted by mistake - It can happen at the hands of the user or maybe the user lent his or her HTC phone to someone just to see a picture, instead of swiping to the next one that person accidentally deleted a photo. As improbable as that sounds, it has most likely happened to someone you know or maybe it already happened to you already and you just haven't realized it yet.

Corrupted data - The reasons for getting corrupted data is quite long and as unfortunate as it sounds, we can only be prepared for it with backups and other methods to recover the data.

Updating the OS - The OS or operating system for those who are not familiar is something that usually helps users defend their information and improve the performance of their smartphones, however, there have been some cases of losing data after finishing a successful download.

Unknown error - There are still some cases of random errors on some mobile phones, nobody knows why they happen, they just know that they are missing some data now. Don't worry, this is rather rare but still something that can actually happen.

Broken phone - Assuming you are beyond just superficial damage on your smartphone, it could be that your phone has suffered enough damage that it now deletes random data and that can include some of your photos.
Those are some of the most known errors for missing information, there are ways to guard against them, well some of them but the rest you will need to find a viable solution. Thankfully, there are still some options that can help you get your photos back.
Part 2. Recover Deleted Photos from HTC Backup
When you get your HTC unit, you are invited to backup your files using HTC Backup, a handy little program that you can access using a Google account. All you need to do is click on "Systems" or "Backup & Reset" and find the "Restore from HTC Backup" tab. Click on it and wait for the update to come up. Please note that if you do restore, you will overwrite whatever is on your HTC mobile phone, so anything new will be removed and all the previous files within the backup will be restored. It can cause most people to pause a little, after all, a number of missing data is not noticed immediately if you are like the user above and noticed it the next day, then you shouldn't have too many problems. However, if you only noticed say a couple of weeks later and you've been using your smartphone non-stop like most of us, well this might not be the ideal option for you.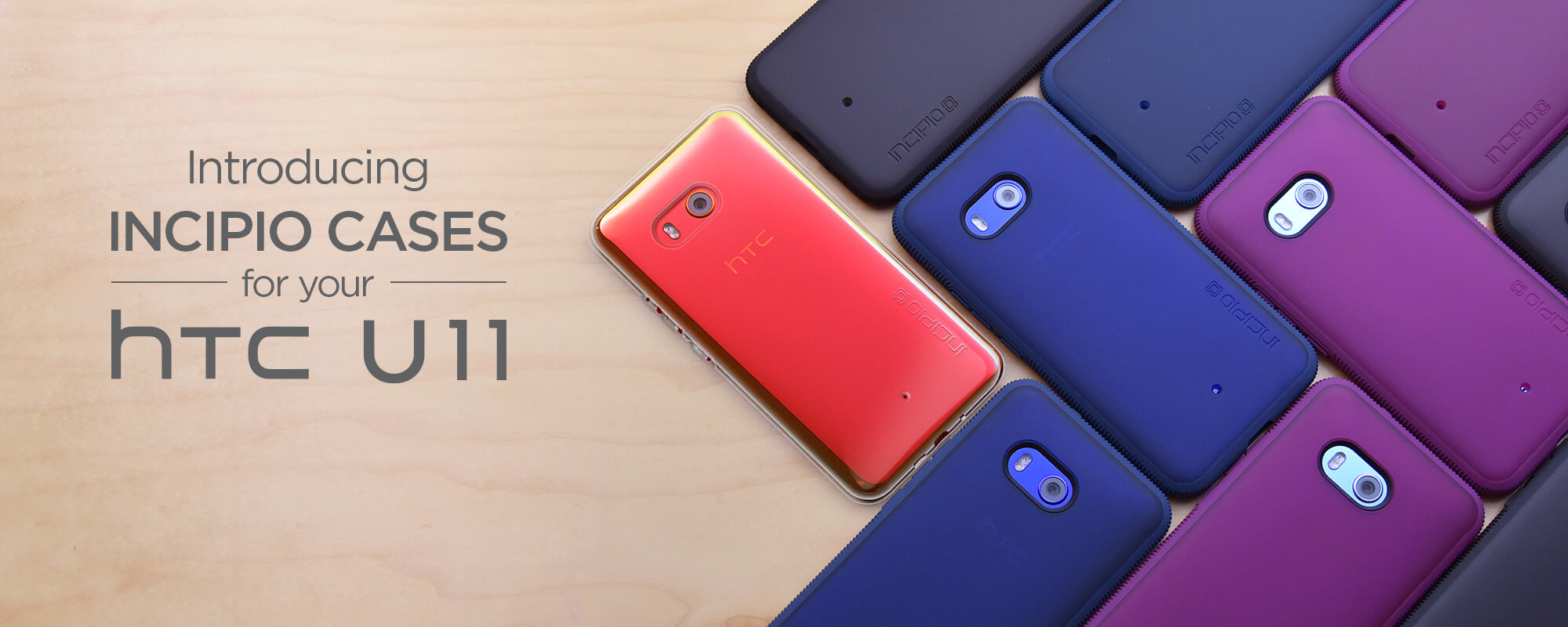 Recover Deleted Photos from HTC Backup
Part 3. Use Fonedog Android Data Recovery to Restore Deleted from HTC
Fonedog Android Data Recovery is a program that was created to recover your deleted information. In order to make you understand the recovery process more clearly, you can turn to here to see how it works to get your deleted messages back on Android.
Now, when we do delete items from our phones, what we actually delete is our access to that particular data, in short, we lose anyway to see or use that information unless another program recovers the access for us which is exactly what Fonedog Android Data Recovery does. The data without access usually floats in the background memory of our phones, where it awaits deletion due to the memory space being in need of something that can be accessed or a cleaning program or app that forcibly removes deleted information, if neither has occurred, Fonedog Android Data Recovery should be able to easily recover your data through these simple steps:
Step 1: Download and Launch Fonedog Recovery
Download and successfully install Fonedog Android Data Recovery to a computer or laptop. Please make sure that this computer or laptop is also something that has already been connected to your HTC mobile phone before, meaning it has yet to encounter any connection problems.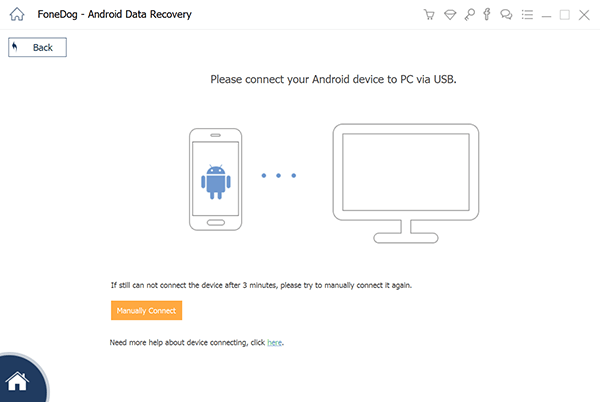 Step 2: Enable USB Debugging
Run Fonedog Android Data Recovery and use a USB cable to connect the HTC smartphone to the computer or laptop, if you are experiencing connection problems, please disconnect properly and try again. If the problem persists, please check the cable as it could be the source of the problem. Ideally, you should be using the original cable to comes along with the HTC mobile phone or at the very least you need to find an HTC-approved cable that should work with your Android unit and you shouldn't meet any more problems. After the HTC unit has been detected, you will be invited to set it to "USB Debugging" mode, do not be alarmed this is standard when using Fonedog Android Data Recovery. Setting the phone to "USB Debugging" mode will allow Fonedog Android Data Recovery to find the floating data that we discussed earlier, so kindly follow the instructions and proceed. Please note that if you did not get the prompt, you have likely already placed the phone in "USB Debugging" mode before and have yet to switch it off.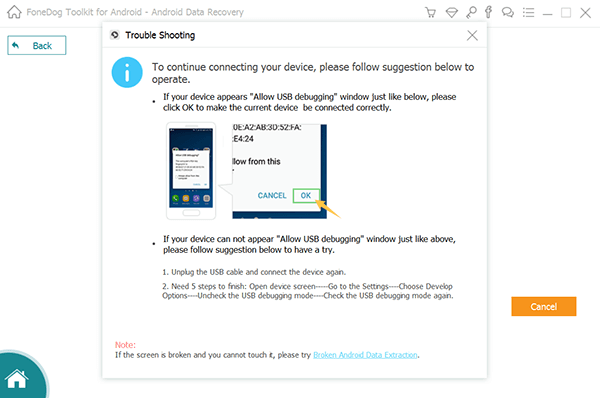 Step 3: Choose Files to Scan
From here, you will see a number of options available to you such as messages, contacts, call logs and much more. You are welcome to choose more than one option but please bear in mind that may affect how long the scanning time will take. For now, kindly focus on "Gallery" and press "Next" in order to proceed. There will be a scanning process that will take some time, please allow Fonedog Android Data Recovery to thoroughly scan your phone. As mentioned, the scanning process may take several seconds or a few minutes, depending on the amount of data Fonedog Android Data Recovery needs to scan through. Please make sure not to suddenly disconnect your HTC mobile phone at any point or you could experience some errors. This also includes the sudden closure of your mobile phone due to an empty battery, kindly make sure your mobile phone has at least 20% or higher in order to avoid such problems.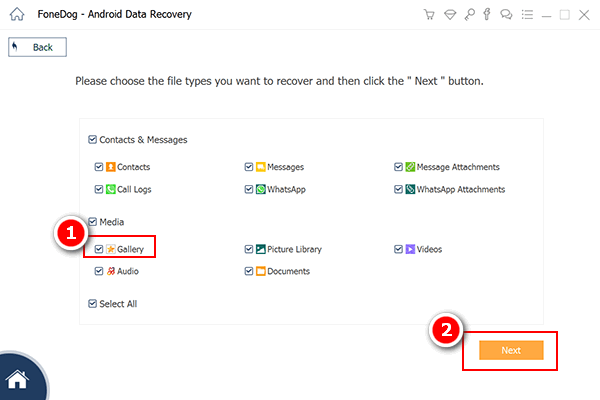 Step 4: Select Desired Deleted Photos to Restore
After the scanning process has finished, you will be able to scan the results. You can preview each of the information that Fonedog Android Data Recovery was able to get back through a window. All you have to do at this point is choose which photos you want to recover."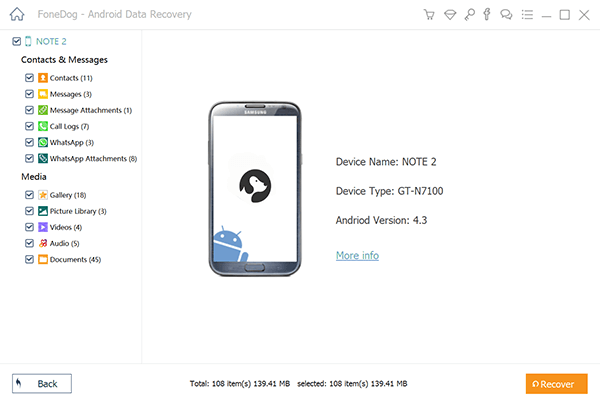 Step 5: Retrieve Deleted Photos from HTC
Make sure you ticked their appropriate boxes and then click on "Recover". Choose the ideal folder on your computer or laptop and simply click on the newly updated "Recover" button. You may now return the photos to your HTC mobile phone and disconnect properly.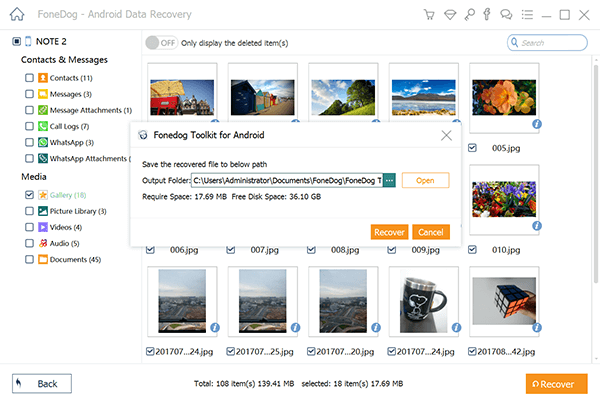 Video Guide: How to Recover Deleted Photos from HTC
Part4. Conclusion
Assuming all the steps were followed flawlessly and the missing pictures are still in your phone and have yet to be completely deleted, then you should be able to recover them without a hitch using Fonedog Android Data Recovery. Enjoy your photos and rest assured that not only is Fonedog Android Data Recovery compatible with your HTC mobile phone but just in case you plan to change to another Android brand, you can still likely use Fonedog Android Data Recovery to recover any data you may have lost during the transfer as Fonedog Android Data Recovery boasts of being compatible with over 6000+ models of Android phones.