Xiaomi has been pushing the frontiers of innovation to keep its lineup updated. It keeps hitting the headlines with the latest MIUI updates further showcasing its unbridled innovative drive. The ultra-delicate touchscreen lets you text effortlessly but not without a downside. It may inadvertently erase a fresh thread, a high-level discussion, and other strands of data. So, how to recover deleted SMS on Redmi Note 4. In this scenario, you need to retrieve this data right off the bat.
FoneDog's concept feeds into these demands as data recovery and extractor tool for deleted messages with a full range of features. You may not know beans about data recovery but this concise article makes it a piece of cake to revive lost data.
Before We Recover Deleted SMS on Redmi Note 4:
After several years of writing programs for Android devices, we have created a professional tool to quickly solve this issue.
Here is a tip for you: Download FoneDog Android Data Recovery to quickly and safely recover your deleted SMS from Redmi Note 4 or other Android phones. If you don't want to use third-party software and want to try some other methods, we have collected some great ideas and basic solutions below.
Android Data Recovery Recover deleted messages, photos, contacts, videos, WhatsApp and so on. Quickly Find Lost and deleted data on Android with or without root. Compatible with 6000+ Android devices. Free Download Free Download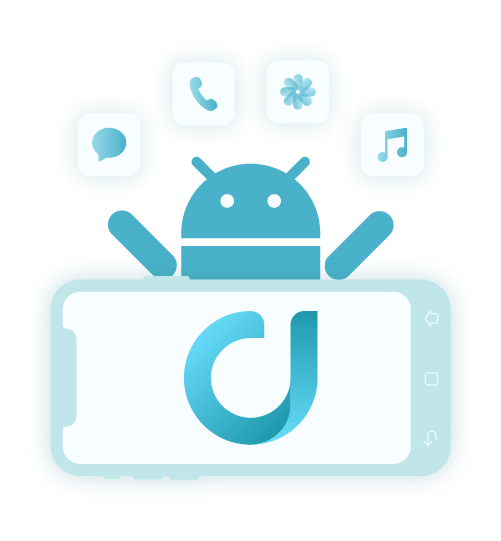 Install FoneDog Toolkit to Retrieve Deleted MessagesRecover Deleted SMS through Xiaomi Local StorageRecover Deleted SMS on Redmi Note 4 with Google DriveConclusion
Install FoneDog Toolkit to Retrieve Deleted Messages
FoneDog Toolkit Reinstates Lost Data without Backup
Without up-to-the-minute backups for your devices, you may be caught napping by unforeseen data hemorrhage. Luckily, the FoneDog Toolkit works like a dream in these scenarios to put everything under the microscopic detector and restore them. With an intuitive interface, you can revive your files from oblivion without breaking a sweat.
It helps you retrieve messages, contacts, call logs, WhatsApp chat, and other seams of data. With millions of downloads, it's a proven and tested product that offers your databank a safe pair of hands.
Once you install and launch FoneDog Android Data Retrieval Tool, pair your Xiaomi to your computer with a USB cable. Wait for the computer to successfully identify the device.
A window will stick out prompting you to activate USB debugging. You need this for a steady connection between your device and computer. Follow the steps below to toggle it on:
From Settings on your Redmi Note 4, click on About Phone.
Select Build Number for seven rounds until a notification stating "You are under developer mode" turns up.
Switch back to Settings.
Choose Developer options, hit USB debugging. Tap on OK on FoneDog and on your Xiaomi to authorize.
You should now see a list of retrievable file types. "Select All" option is activated by default but you can uncheck to restore handpicked files faster. Pore over Messages, Message Attachments, and WhatsApp annexures to pinpoint your lost data.
Your message contents will appear on the left section of the interface in detail. This tool has a handy Preview feature to predetermine specific files for recovery. Hit Recover to retain the files on your computer. A notification will appear prompting you to set up a destination folder to save the files and tap on Recover. Once harvested, you can access the retrieved files by hitting Open Folder. You may also directly open the destination folder right away.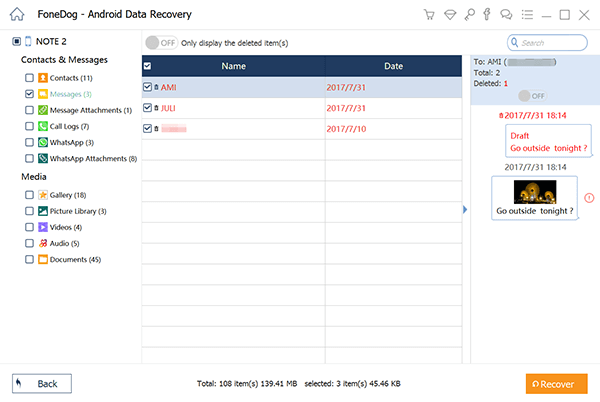 A local backup allows you to bring data out of the mothballs effortlessly and without software. Like Apple, this phone maker makes backups part of the recipe with Mi Cloud. It keeps all your data at your fingertips over the long haul.
Recover Deleted SMS through Xiaomi Local Storage
Your Redmi Note 4 built-in backup app is compatible with rooted or non-rooted devices. It works quickly and securely to restore or backup your databank. If you previously backed up your database, then retrieve deleted SMS as follows:
Open the Backup app on your Redmi Note 4.
The list of retrievable files thrust into view. Highlight the ones you want to restore.
Hit restore.
Mi Cloud Storage
Mi Cloud is cast in the same mold as Google Drive to sync across all your devices. Xiaomi lineup comes equipped with a custom Android Skin-MiUi. Additionally, Xiaomi dishes out 5 GB free storage space on Mi Cloud to store your treasure troves of data and six layers of data encryption.
Sign in your Mi Account at https://account.xiaomi.com on your Redmi's browser. Tap on the Products tab and choose Mi Cloud.
A window will thrust into view prompting you to log in with your Mi Account.
After signing into your account, the retrievable file types appear. Simply hit your preferred file type, select it to restore and download.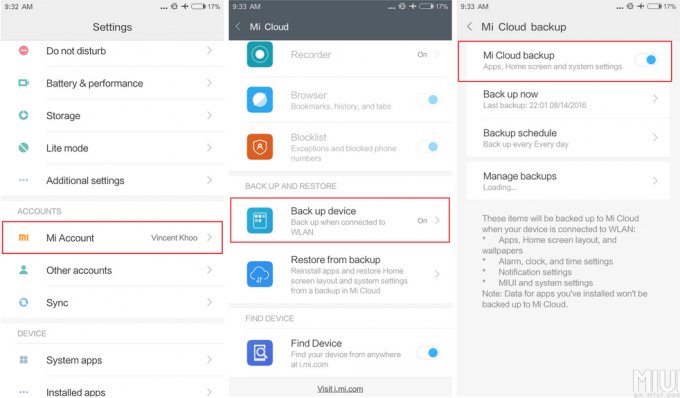 Recover Deleted SMS on Redmi Note 4 with Google Drive
With a Google account, you can invoke Google Drive to do the job. It works in the same vein as Xiaomi's Mi Cloud. It allows you to manage data anywhere, anytime. Here's how you access backup files:
Go to Google Drive at https://google.com/drive via app or browser.
You'll access the list of items that have been loaded on. To easily hunt down files, enter a keyword using the magnifier button.
Just click the file to see the item. If you find the message thread you seek, hit Download.
Quick & Safe Data Retrieval Software
Like Apple users, Xiaomi cult has rapidly grown fond of data recovery tools such as FoneDog. Moreover, the software works without backup as it digs beneath your Smartphone to extract depleted data. Dedicated data recovery tools salvage all types of data such as contacts, SMSs, pictures, call history, audio, WhatsApp chats, documents, and more. All these tools work only if you've enabled USB debugging on your Android device.
Go for a fast, powerful and renowned tool like FoneDog, which has been highly recommended by Xiaomi users across consumer forums. Remember to screech all activities on your phone to a halt once you detect data loss. They help reinstate deleted, formatted or lost contacts, messages, SMS attachments, call logs, WhatsApp annexures, and media files in a single click.
Conclusion
On the whole, you've plenty of options to retrieve deleted SMSs from Redmi Note 4. Whether its unintentional data leakage, virus or malware attack or slippery screen that depletes your messages, FoneDog offers a professional-grade data recovery tool to revive data from the ashes of destruction. It's the easiest, user-friendly and most versatile data retrieval tool out there to get the challenges off your chest. Like Apple, Xiaomi has developed a cloud storage ecosystem to safeguard data for Redmi owners. Always update your data with Mi Cloud or built-in backup app to stay in control of your Smartphone contents.
Food for thought! Narrate your experience or drop any reservations in the comments section below.