By Nathan E. Malpass, Last updated: August 27, 2019
FoneDog Data Recovery aims at efficiently recovering data from your Android devices. To begin with, it ranks top in the data recovery success rate with 100% security. What' s more, it can recover a diversity of data types, including text messages, contacts, call history, photos, videos, audio files and so on. Besides, it is available for you to quickly retrieve lost or deleted data on Android devices without root. Last but not least, it is compatible with 6000+ Android devices, for instance, Galaxy S9/S9+.


Let us see how to install FoneDog Data Recovery on your computer before having a trial on it!


Step 1. Download FoneDog Toolkit for Android
First of all, you are supposed to download FoneDog Toolkit for Android, consisting of three main services: Android Data Recovery, Broken Android Data Extraction, and Android Data Backup & Restore, from the FoneDog official website or click the buttons below.
Step 2. Select Setup Language
Now, after double-clicking or right-clicking then choose Launch to start the exe. file in the downloaded document on your computer, select the language to use during your installation when the pop-up window turns up. Here, English is chosen in the drop-down list, where four languages are provided for you: German, English, French, and Japanese. Click OK to enter the next step.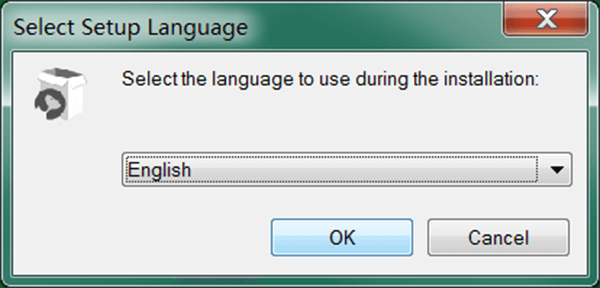 Step 3. Brief Introduction to Android Toolkit
There is a brief introduction to FoneDog Toolkit for Android including the Toolkit version information for you. In addition, here is a kind notice to remind you to close all other applications before continuing in order to avoid installation interruption. If no problem, click Next and continue the installation.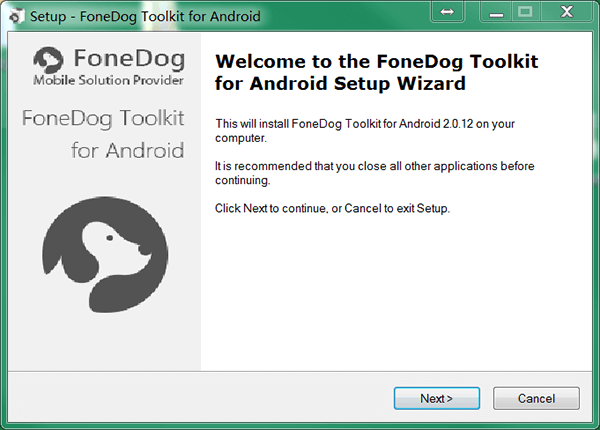 Step 4. Accept License Agreement
It is a must for you to accept the privacy policy and the terms of this agreement in this step after you finish reading the License Agreement. Choose I accept the agreement and click Next to finish this step.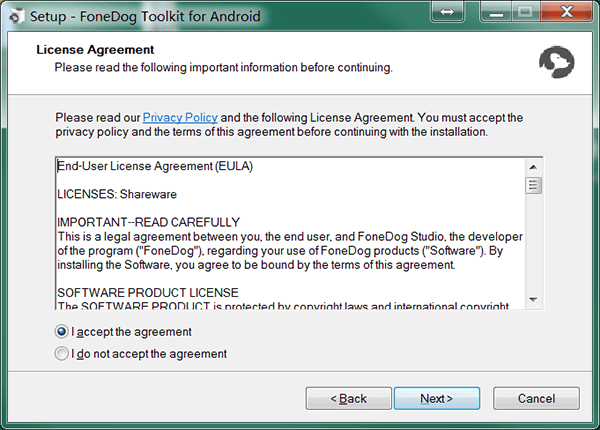 Step 5. Select Destination Location
The function of this step is to choose the place you install this application on your computer. There will be an advisable place, or you can click Browse... to select a different folder. The storage information for the place you would like to install is shown below as a reference. Click OK again to enter the next step.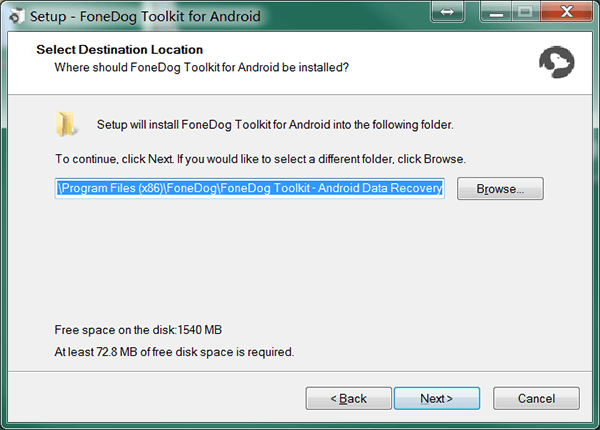 Step 6. Select Additional Tasks
Tick or untick Create a desktop shortcut and Create a Quick a Quick Launch shortcut below Additional shortcuts based on your preference and select your installations for All uses or Current uses only as you like. Hit Next to go forward.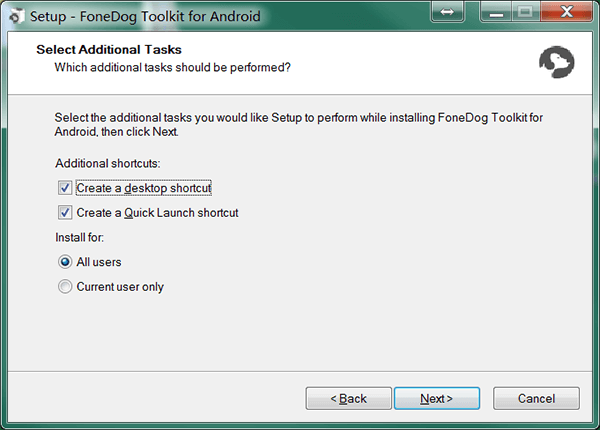 Step 7. Ready to Install
An overview of your previous choices in the former steps is on the dialog box. If necessary, click Back to change your choices or tap Install to further process.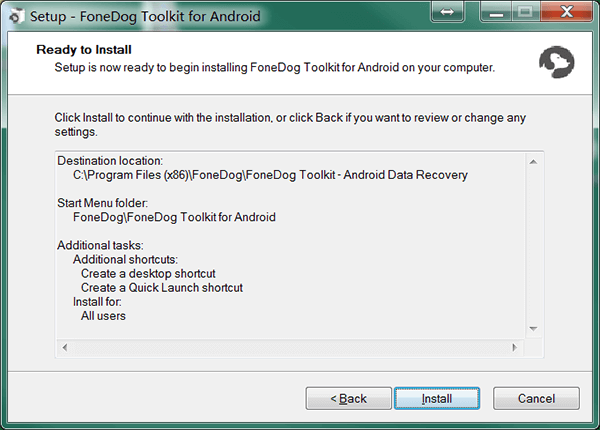 Step 8. Wait for the Installing Process
FoneDog Data Recovery is installing on your computer. Please be patient for the process. Later, tick Launch application and click Finish to complete and exit the installation.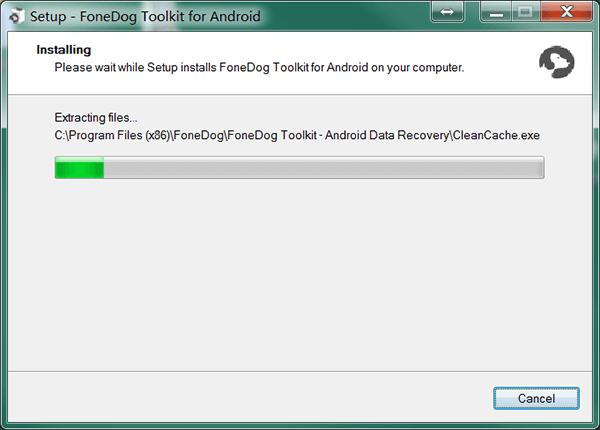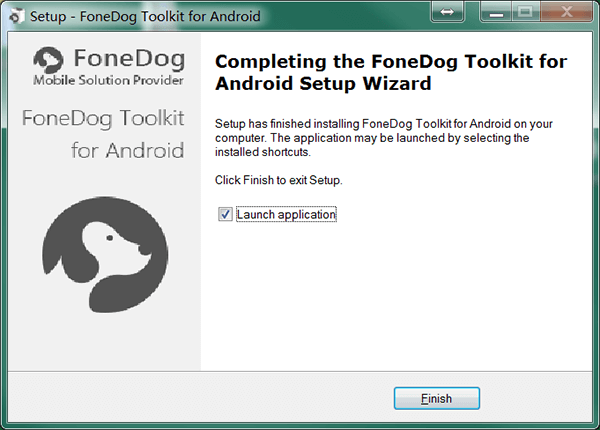 Now, you can choose Android Data Recovery on the home page of FoneDog Toolkit for Android for a free trial or register after a purchase. Hope you would have a good trial on the tool Android Data Recovery. If you have any questions of the Toolkit installation, please let us know by commenting below or sending an email.