You cannot avoid data loss, whether your files are mostly personal or work-related. Sometimes, data loss happens when you are in a hurry and are surrounded with negativities. It seems that you attracted all the bad vibes after losing some of your important files.
This is where you need help. You cannot retrieve deleted files unless you have a backup. The only option left is to look for an effective recovery program.
One of the averages priced yet competitive programs out in the market is Active File Recovery. It is popular for its features and performance. So today, let's dedicate this article guide by reviewing Active File Recovery, going through its features, pros and cons, and of course, the best alternative.
Part 1. Active File Recovery Full ReviewPart 2. The Best Alternative to Active File RecoveryPart 3. Summary
Part 1. Active File Recovery Full Review
Active File Recovery comes in 3 versions, the Standard, Professional, and the Ultimate. You can purchase the version which you think is best for your recovery needs whether for personal or business use.
All these versions provide unlimited recovery whether for lost or deleted contents from various storage platforms like the following:
Damaged, corrupted or reformatted partitions
USB drives, External USB Drives, Memory Cards, and USB3 disks
Supports FAT12/16, FAT32, exFAT, NTFS, and other file system formats
Recovers major file types like images, documents, archives, emails, and many more
Features Fast Scan and Super Scan methods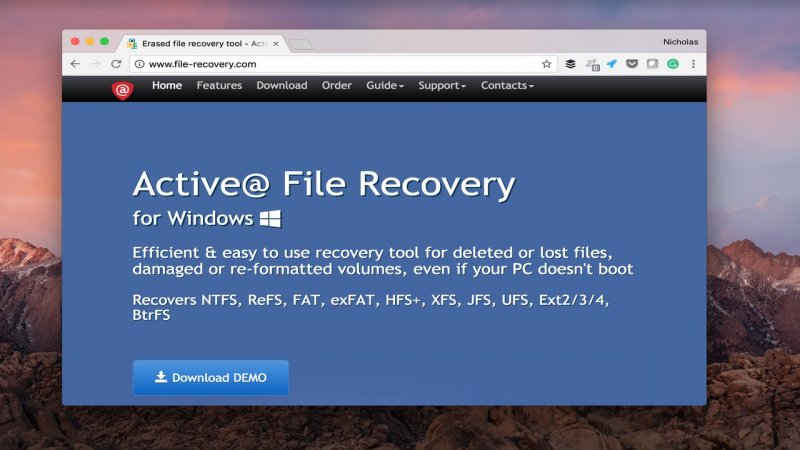 How to Use Active File Recovery?
Active File Recovery is quick to install and easy to use program. In fact, it has a clean and user-friendly interface with step by step guide.
Step 1. Run Active File Recovery and Scan Logical Drive - Launch the program after successful download and select the drive you wish to recover. On the main menu, you will see all the available devices or drives you can scan such as the Local Disk, Removable, and the Fixed Disk. Choose from Quick Scan or Super Scan mode on the upper toolbar. The super scan is the Deep scan counterpart which takes a longer time to complete.
Step 2. Search for Deleted Files or Folders - After the scanning, regardless of what mode you used, all the recovered items will be displayed on the screen and from here you can sort, search and customize the way you want to confirm the items. You can preview the items by right-clicking the file and select Preview.
Step 3. Recover Files and Save - When you have finally found all the deleted files, you can select them all and right-click and choose Recover. Remember not to save the files on the same drive where you were having issues with. You can always create a new folder destination for the recovered items.
Overall Verdict
Active File Recovery is good software with a lot of recovery tools and options. However, if we are to base it on user experience, it takes a mid to expert level in navigating the program.
Beginners may have a hard time navigating the software since there are so many technicalities inside the program. Unlike the other programs wherein most of the steps are click-through based, Active File Recovery is more on the professional side.
Another notable thing with this software is the Demo version, wherein it was only limited to 64kb amount of data you can recover and most of the vital features are locked. The Standard Pro version for Personal use only costs $30 which is affordable than most software out there.
Part 2. The Best Alternative to Active File Recovery
According to the recent survey, most users who experience data loss are beginners. That means, they don't have much technical expertise to guide them on what to do during data loss and how to overcome this data loss.
If Active File Recovery is more on the Pro side, FoneDog Data Recovery is another program that caters mostly from beginners to even professionals.
Data Recovery Recover deleted image, document, audio and more files. Get deleted data back from computer (including Recycle Bin) and hard drives. Recover loss data caused by disk accident, operation system crushes and other reasons. Free Download Free Download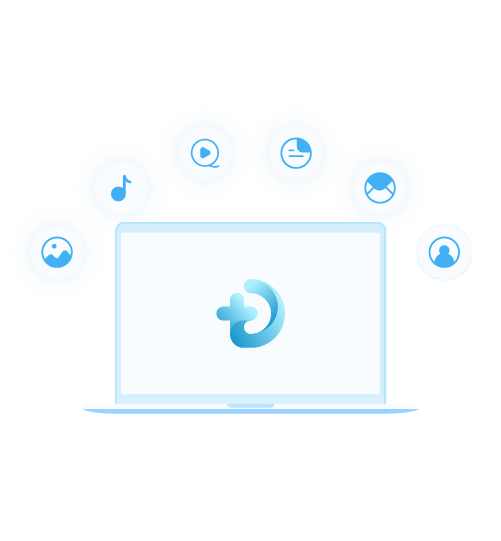 It is packed with superb features like the following:
Retrieves around 1000+ of files including documents, pictures, videos, and more
With Windows and Mac versions
Recovers files from hard drives, partitions, SD cards, memory cards, and other storage platforms, even the recycle bin and a crashed file system
Provides File Preview before Recovery
Has two modes of data scan – Quick and Deep Scan modes
3-clicks recovery method
Considering these features, you can only imagine the wide range of possibilities that you can do with this software.
Here is a complete guide on how to use FoneDog Data Recovery:
Step 1. Select the File Type and the Storage Location
FoneDog Data Recovery is very upfront, once you have launched the software, from its main menu you will then be asked the files you wish to recover and the storage location.
By default, all the data types are selected including the file location. You can selectively choose which data you need and where to find it. Click Scan to continue.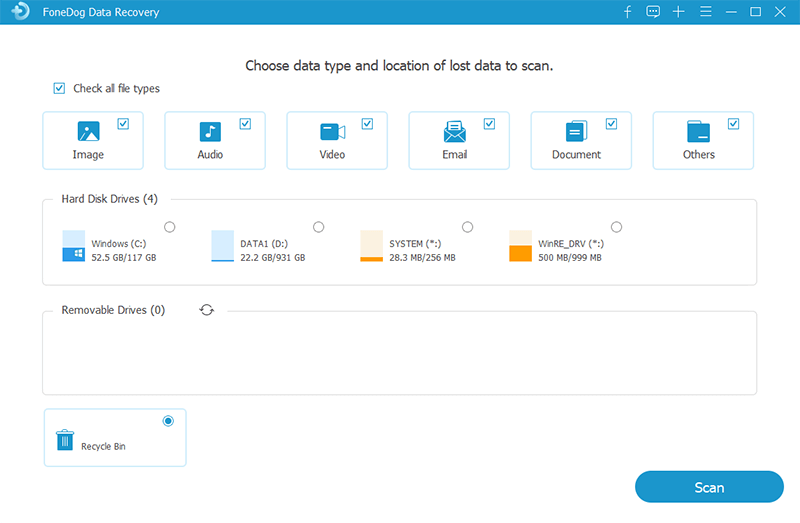 Step 2. Allow Software to Scan for Deleted Files
Let the software scan the entire drive selected. By default, the program will run a Quick scan and display all the results on your screen. If the files you need are not shown on the results, you can always run a Deep scan that runs an in-depth process yet takes a longer time.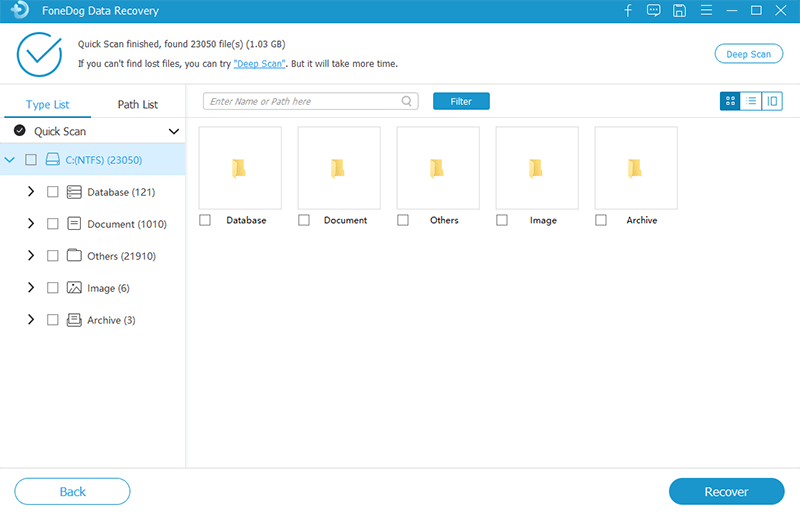 Step 3. Preview Files and Recover
When you have finally found all the files you want to recover, you can preview them one by one to verify. Mark the items selectively or highlight them all to recover.
Click the Recover button and save the files to your desired destination.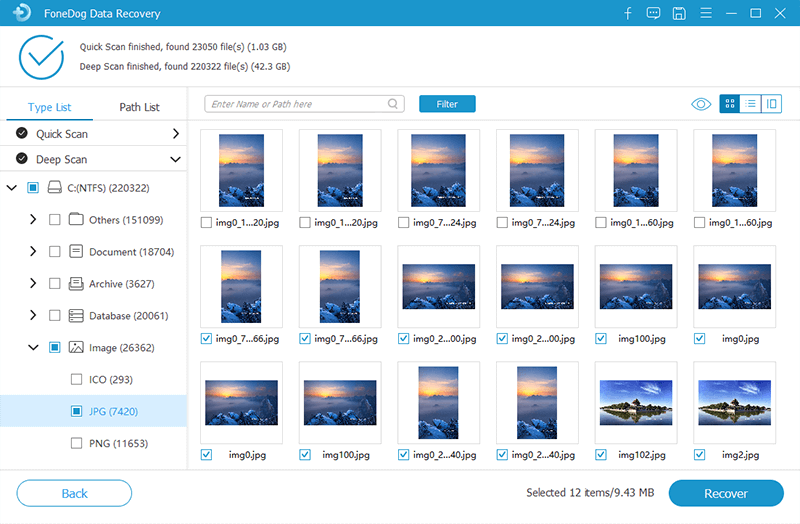 Purchasing FoneDog Data Recovery is also affordable at $39.95 for a single license, lifetime use. In fact, a lot of users say that this program is a great combination of quality and quantity!
Part 3. Summary
There is no greater feeling than having all your important files back, right? And today, we were able to get to know more about Active File Recovery software by learning how its features work and its overall user experience.
Nevertheless, it is a great program to rely on in cases of data loss. If you are looking for a more user-friendly program, the best alternative we can offer is FoneDog Data Recovery.
It has a more modern interface that has a streamlined guide so you don't have to confuse yourself in navigating through the software.
It's definitely up to you on which software you think works best. We only gave you comprehensive details on both programs!