By Nathan E. Malpass, Last updated: August 17, 2021
"I want to get a quick guide to iPhone messages recovery. I recently updated my iPhone and found out that all of my messages were missing right after. I have tried restarting my phone in the hopes of getting them back, but that doesn't seem to be working. Is there anything you can suggest me to do to recover them?"
Step-by-Step Video Guide: iPhone Message Recovery Part 1. Brief Introduction to iPhone and Lost Text MessagesPart 2. How to Recover iPhone Messages from BackupsPart 3. Restore iOS Messages Using iPhone Messages RecoveryPart 4. Retrieve from iCloud Backup File via iPhone Messages RecoveryPart 5. Get Messages from iTunes Backup Using iPhone Messages RecoveryPart 6. Conclusion
Step-by-Step Video Guide: iPhone Message Recovery
Go ahead and get the instructions in the video to retrieve your deleted messgaes on iPhone.
Part 1. Brief Introduction to iPhone and Lost Text Messages
Your iPhone is a device with numerous cutting-edge features, but it is, first and foremost, a tool for communication. Texting is a fixed component of a person's day-to-day activities. In fact, it is almost a necessity to survive for some.
What if you lose your messages in a blink of an eye? It doesn't matter if you mistakenly tapped the delete button on an important SMS from your boss. It's not really important if your iPhone was reset or formatted, or if viruses corrupted your files. The only thing you would deem important is to get those messages back, fast.
Is it even possible, you ask? Don't worry. All files, once deleted from devices, get stored in the internal memory. That is just how smartphones generally work. And that's why iPhone messages recovery is achievable.
In this handy guide, we will show you 5 ways to recover your text messages.
iOS Data Recovery Recover photos, videos, contacts, messages, call logs, WhatsApp data, and more. Recover data from iPhone, iTunes and iCloud. Compatible with latest iPhone 11, iPhone 11 pro and the latest iOS 13. Free Download Free Download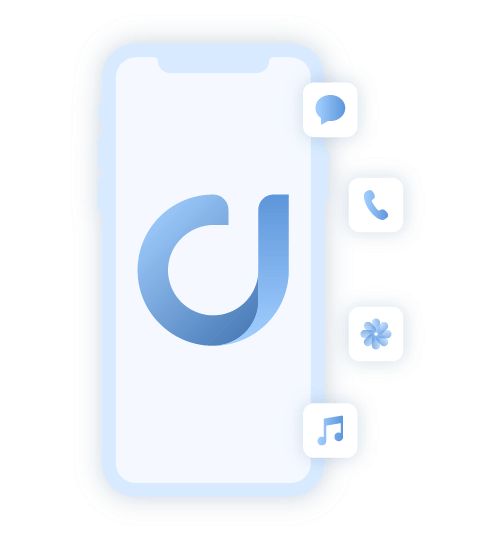 Part 2. How to Recover iPhone Messages from Backups
iCloud is a convenient cloud storage for iPhone users because it gives them access to their files anywhere. With just one Apple ID, you can view files across all your iOS devices as long as they're synced to iCloud. Sounds neat, right?
Here's the catch. If you were to restore your backup, you will need to reset your iPhone. That means deleting all your existing files and going back to default settings even before you get to your messages. Nevertheless, if you're 100% sure that your backup contains all your files and messages, then go for it.
Restore Deleted Messages from iCloud Backup
On your iPhone, go to Settings. Select General.
Tap Reset and click Erase All Content and Settings.
Enter your passcode to authorize the resetting of your phone. Tap Erase iPhone to proceed.
Your iPhone will restart. Once it is back on, set up your phone and choose Restore from iCloud Backup among the options.
You will be directed to log in your iCloud account.
Tap on the backup file you want to restore.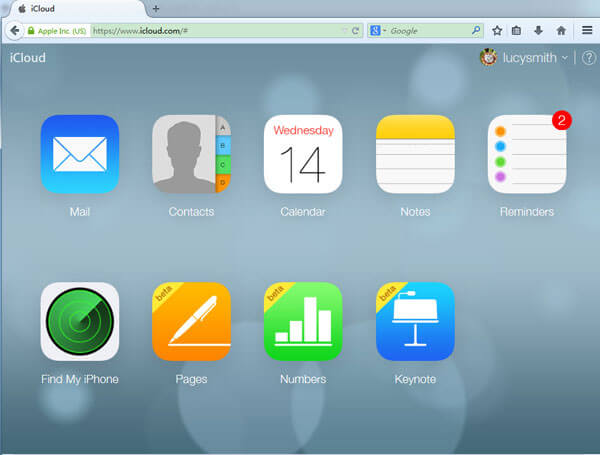 If you sync your iPhone with iTunes, then you can try out this solution. However, before proceeding with the process, turn off automatic syncing and the Find my iPhone feature on your iTunes.
Moreover, similar with iCloud, you should be certain that you were able to back up your phone recently. It may also take time to completely restore your backup file because it also includes other files like images, videos, and contacts.
Retrieve Deleted Messages from iTunes Backup
Launch iTunes on your computer and connect your phone to a USB cable.
You will see your device's name in the top right corner. Click on it.
Select Restore Backup.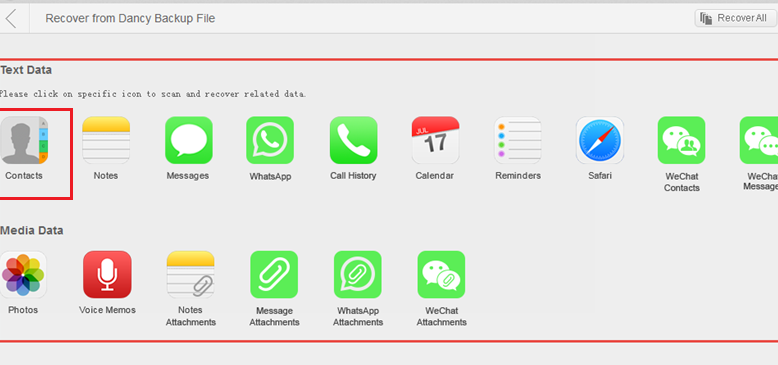 If you didn't do any of the 2 presented solutions, then it must be because:
You don't maintain backups of your files.
You sync your device to iCloud or iTunes, but not on a regular basis.
You're not comfortable with resetting your iPhone.
You don't want to restore all your files just to recover your messages.
If we're describing you, then we have just the perfect messages recovery solutions for you. It's one that won't put your existing files at risk. At the same time, it is guaranteed to get your messages back.
Effective iPhone Messages Recovery with FoneDog iOS Data Recovery.
FoneDog iOS Data Recovery offers 3 recovery modes:
Recover from iOS Device
Recover from iCloud Backup File
Recover from iTunes Backup File
One of them would surely work for you. If you don't maintain any backup of your files, then go for the 1st mode. If you do, choose between the 2nd and 3rd. To start, download the software now and follow the steps below.
Part 3. Restore iPhone Messages Using iOS Data Recovery
iOS Data Recovery Recover photos, videos, contacts, messages, call logs, WhatsApp data, and more. Recover data from iPhone, iTunes and iCloud. Compatible with latest iPhone 11, iPhone 11 pro and the latest iOS 13. Free Download Free Download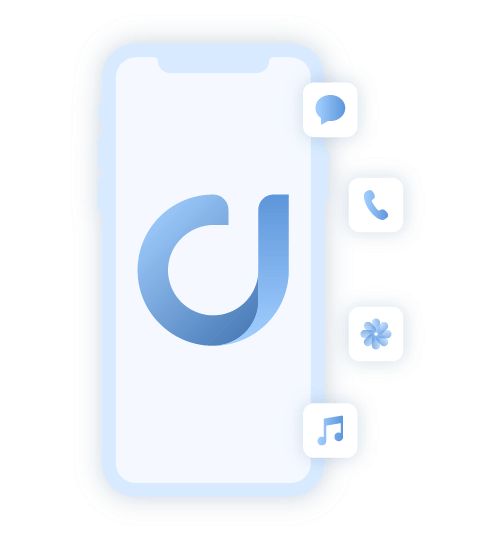 Step 1. Run the Software and Connect Your iPhone
Launch FoneDog iOS Data Recovery and connect your iPhone to the computer. From the left side of the interface, choose Recover from iOS Device. Click Start Scan. This will prompt the software to scan your iPhone for files.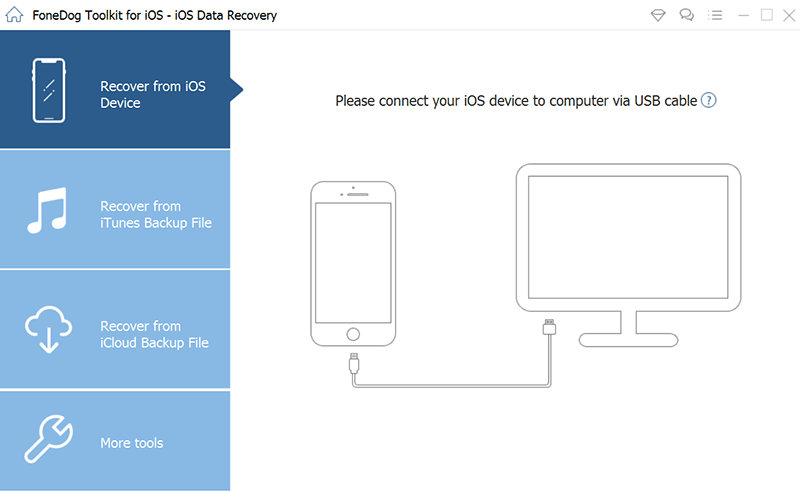 Step 2. Recover Deleted Messages from Phone Directly
The scan may take a few minutes to finish. Once it's done, the left tab of the window will show you various file categories. Click on Messages to see its contents. The right portion of the window will show you a preview of the recoverable SMS. Tick the boxes beside the items you want to be recovered. Click Recover to download the files to your computer. You will see the button on the bottom right-hand corner of the window.

Don't miss: How to Recover Deleted Text Messages from iPhone X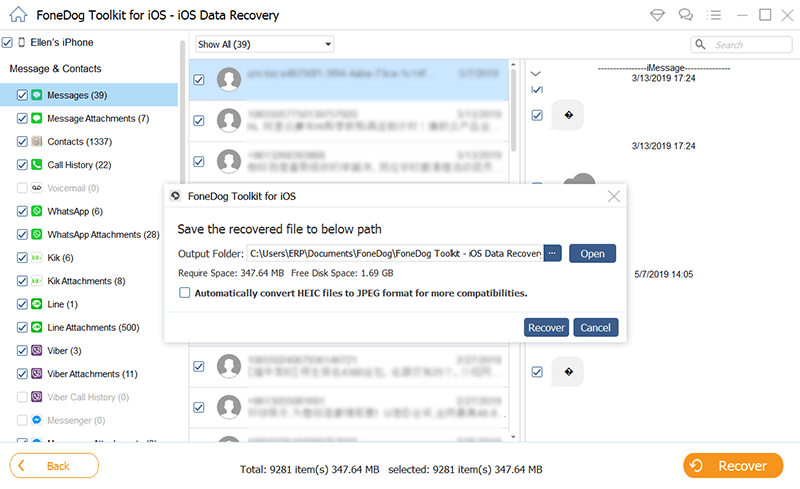 Part 4. Retrieve from iCloud Backup File via iOS Data Recovery
Step #1. Launch Fonedog iOS Data Recovery and Log into iCloud Account
Launch the software and connect your iPhone to your computer. From the available options, choose Recover from iCloud Backup File. Enter your Apple ID and password to login your iCloud account.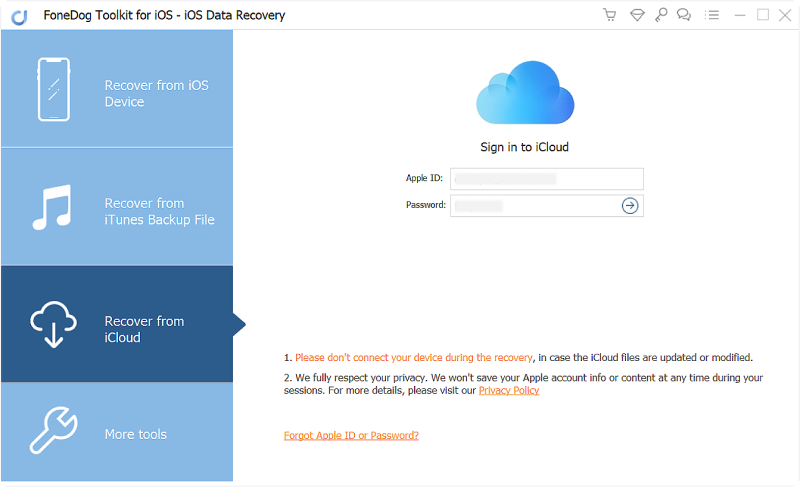 Step #2. Select Backup File and File Types to Scan
The software will display a list of available backup files on iCloud. Hit the Download button beside your desired backup.
A pop-up window will appear, asking you for the file types you wish to recover. Tick on Messages. Click on Next to proceed.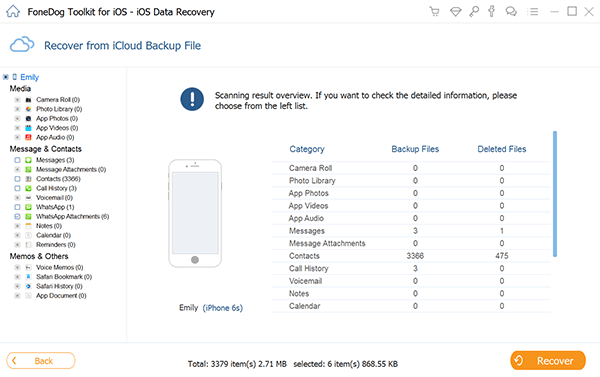 Step #3. Choose Deleted Messages to Restore from iPhone
When the scan is finished, the software will show you a list of found messages. Go over them and select which ones you wish to keep. Mark on them and click Recover to save a copy on your computer.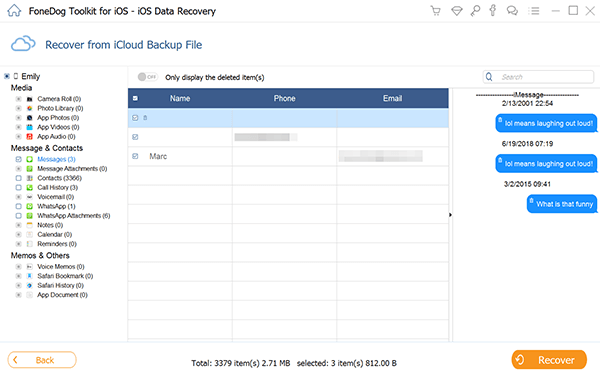 Part 5. Get Messages from iTunes Backup Using iOS Data Recovery
1. Enable Scanning on iTunes Backup
Run the program, connect your iPhone, and select Recover from iTunes Backup File as your recovery mode. Choose which backup file you want the software to scan, and then click Start Scan.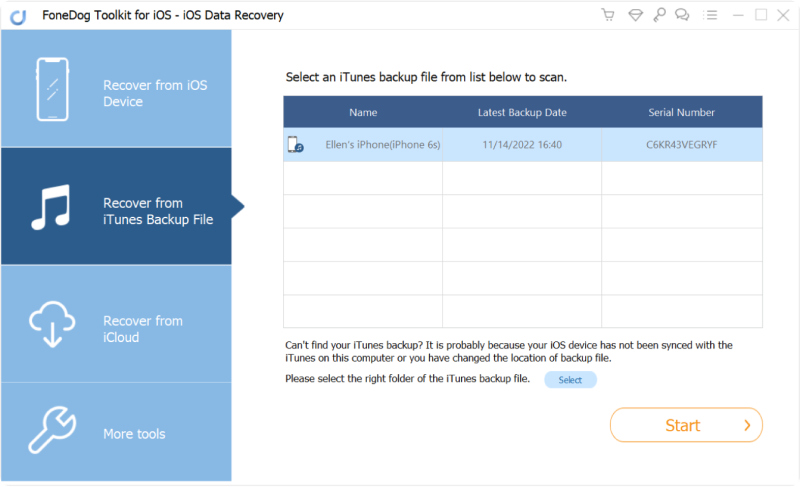 2. Select Text Messages for Retrieval from iPhone
The software will scan the backup for your files. When it is finished, you will see a list of file types on the left side of the window. Select Messages. Once you do, the right portion of the interface will show you a preview of your messages. You may read them to see if you need to get them back. Once you have made your selection, hit Recover.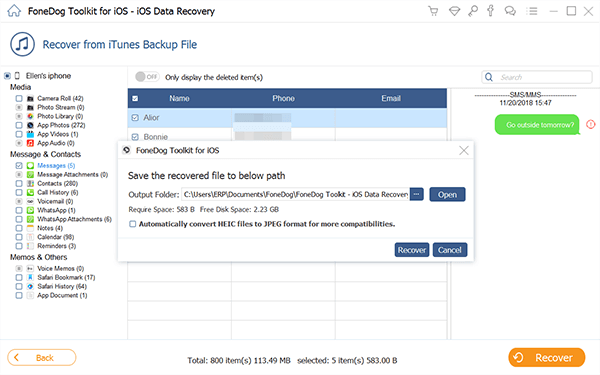 People Also ReadHow to Recover/Retrieve Deleted Text Messages on iPhone[2021 update] How to Recover Deleted Text Messages on iPhone/Android With or Without Backup
Part 6. Conclusion
iPhone messages recovery has never been this easy. You can do it yourself even if you don't have the technical know-how and backups. The only requirement is your computer, phone, USB cable, and FoneDog iOS Data Recovery installed on your PC. With the software's proven effectiveness, you can say goodbye to worries about data loss.