Nowadays, having the best external hard drive for Mac can be very helpful. And that is mainly because if you want to add some spice to your storage, you'll have to spend a lot, and that's not an overstatement. This applies to anyone, whether you're a photographer, designer, or simply a student.
An external hard drive can be considered a great upgrade while at the same time affordable. However, the cost of an external hard drive is also no joke. For that reason, you have to make sure you choose the best external hard drive for Mac. And that is why we have compiled here a list of the ten best external hard drives for Mac that you can get out there. Before that, let's start by talking about what you need to know about external hard drives.
Part 1. Why Get An External Hard Drive For Mac?Part 2. Considerations For The Best External Hard Drive For MacPart 3. Recover Your Data From External Hard DrivesPart 4. 10 Best External Hard Drive for Mac
Part 1. Why Get An External Hard Drive For Mac?
The first question that will pop in your will most likely be this one. Consumers often get the idea of buying the best external hard drive for Mac for specific purposes. Some might have run out of space. Some simply want to reduce the burden put on the computer. Others just try to be extravagant. Just like the purpose, the benefits from an external hard drive are countless.
For one, it serves as an additional space to store your data. The best external hard drive for Mac can also help with performance. This includes increasing the speed of the operating system, improving the performance of apps installed, and more. In addition, depending on the hard drive, the transfer rate may differ.
Regardless, there is no doubt that getting an external hard drive will help you in your daily life with your computer. If you've decided to get a hard drive, how can you know if it really is the best external hard drive for the Mac?
Part 2. Considerations For The Best External Hard Drive For Mac
When choosing the best external hard drive for the Mac, there are three main points that you should check out. These include the price, the capacity, and the speed.
Price
For the price, it is pretty self-explanatory. Everyone wants to get a good product for a cheap price. The price differs for every gigabyte the external hard drive contains. Not only does the price differ per gigabyte, but there's also the technology. The technology involves how advanced the port is and the mechanical features such as the case and design.
Some focus on the design instead of performance. That's why they are cheap. If you're lucky, you can find an external hard drive that is beautifully designed and still performs very well for a cheap price.
Capacity
External hard drives can range from 32GB to terabytes. Some of the more advanced hard drives out there have more capacity. Fortunately, due to the prevalence of such a device, you will find that even the best external hard drive for Mac can be affordable.
Of course, the capacity is tied with the price. The higher the capacity, the more expensive it will be. Simply put, these two are proportional to each other. On the other hand, if you use one with high capacity, you might be in a lot of trouble if you experience data loss even once.
That's why for this factor, we recommend having something that has enough capacity to store your data while being lightweight enough for you to have no worries about losing it.
Speed
By saying speed, we mean transfer rate. The transfer rate of an external hard drive is very crucial. In fact, it is crucial for every type of storage device. The transfer rate refers to how fast data can be transferred from the computer to the drive. Luckily, a hard drive is one of the best when it comes to transfer rates.
In addition, due to the high technology nowadays, you can get a fast drive without spending too much. A budget external hard drive typically has 5,400 RPM or revolutions per minute. The higher the RPM is, the faster the drive will be.
We suggest getting one with at least 5,000 RPM and to fit it into your budget, avoid getting one that exceeds 7,500 RPM. But remember that a drive with low capacity should also have a low speed to make up for it.
Additional Factor: Ports
The last factor, which we didn't mention before, is the port. The best external hard drive for Mac should have a great port. Before, the best ports used to be USB-A ports. Just like with price and capacity, the speed and port are tied with each other. The better the port, the faster the transfer rate will be. Simply put, it adds to the speed that was originally decided by the RPM.
We're looking at getting an external hard drive with USB-C ports. There's no problem looking for this since they are very common nowadays. Lastly, you should consider additional features of the external hard drive. The additional features will, of course, vary from one brand to another.
That is why it's up to you whether you deem a feature to be actually useful or just an accessory. With these features, it shouldn't be hard to pick the best external hard drive for Mac considering the high demand for backup storage devices, and that takes us to our next topic.
Part 3. Recover Your Data From External Hard Drives
Creating a backup has never been more important to desktop users or even mobile device users. Data loss is becoming more of an issue with each passing day. That's why creating a backup is crucial if you don't want to lose yourself permanently. Unfortunately, you can't recover your files if you weren't prepared enough to create a backup.
However, there are ways to fix the data loss problem even without a backup. And that's by using data recovery software. And that's why we recommend FoneDog Data Recovery.
FoneDog Data Recovery, as the name suggests, is software specialized in recovering all kinds of data, from small-sized contacts to large-sized videos. The most important part of this is that it allows the recovery of files from external hard drives. Here are the steps you need to follow if you want to use FoneDog Data Recovery.
Step 1: Configure Scan
Make sure you download and install the software on your computer. Once that's done, open FoneDog Data Recovery and connect your external hard drive to the PC. The first screen should be an interface with the File Type and Location. For File Type, we recommend choosing to Check all file types so that you can recover all files. As for the Drive, choose the external hard drive.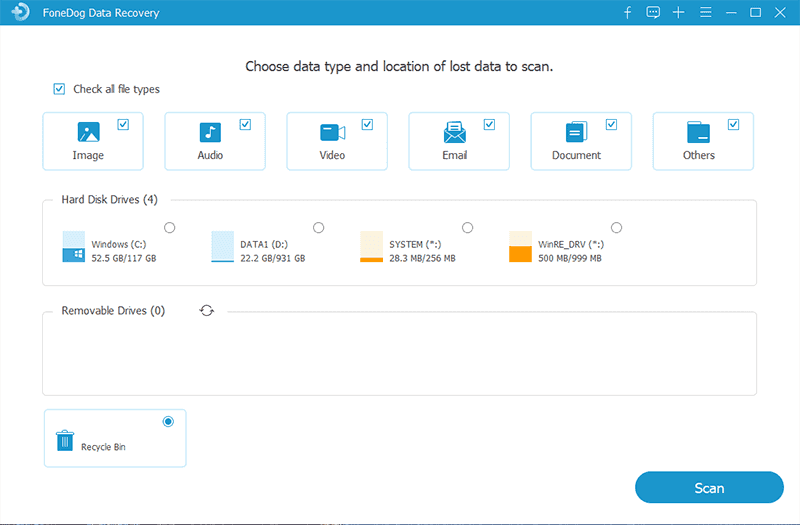 Step 2: Start Scanning for Files
The software won't start the scanning process automatically. After you configure the scan, make sure to click on the Scan button. Then wait for the process to complete. Once it is completed, you can either let the scan end there or choose the Deep Scan. By clicking on Deep Scan, you will get a more accurate result in exchange for waiting for a longer time.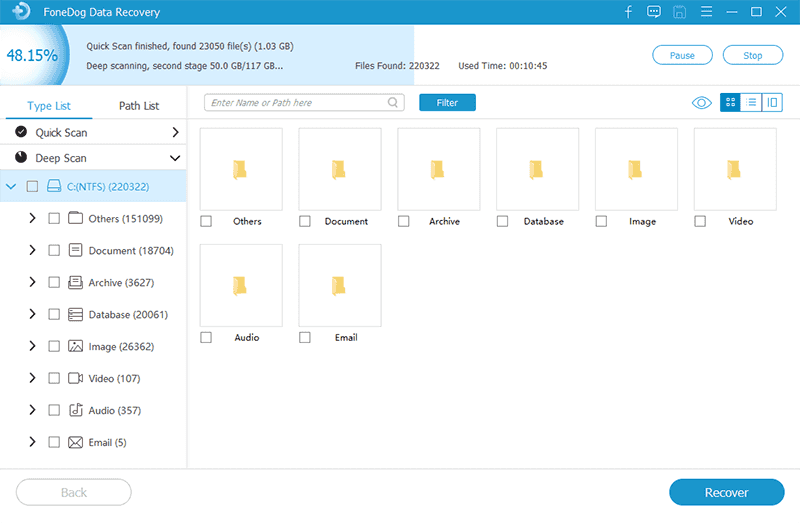 Step 3: Recover Files
Whether you choose Deep Scan or not, you will still get the same screen at the end. This screen will show you a selection of items. The items are the files that can be recovered from the external hard drive. Select an item by clicking on it and once you select all the necessary files, click on the Recover button.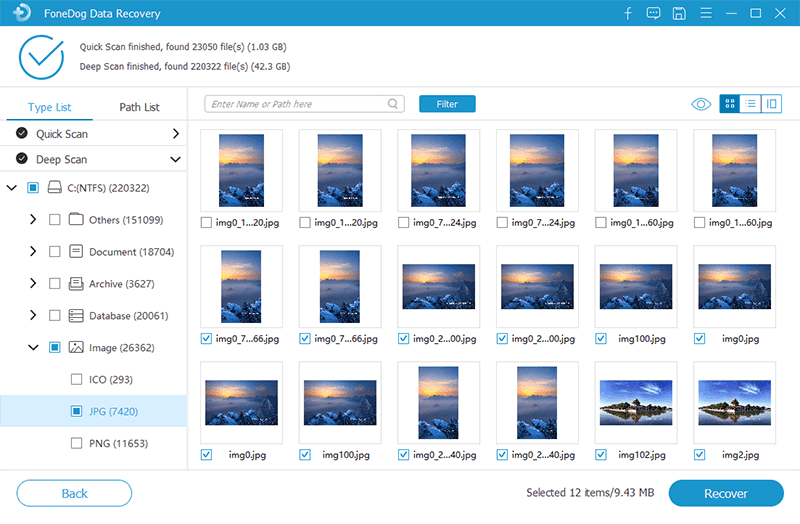 At this point, all you have to do is wait for the process to complete. The time should depend on how many files you select. Either way, let's head to our main topic, which is the list of the best external hard drive for Mac.
Part 4. 10 Best External Hard Drive For Mac
Samsung X5
Our first entry is Samsung X5. It is perhaps one of the fastest hard drives out there considering its low capacity. It has a 2,800 MB/s transfer rate which is considered as compared with those of 7,500 RPM and over. In addition, it is not made of plastic and is rather made of metal.
This makes it more durable than others as a shock-resistant device. Unfortunately, the metal case makes it easy to heat up and get warm. While this may be considered a downside, you can always compensate for this by looking for a cooling method.
Western Digital My Passport
If you have money to spare, then we recommend Western Digital My Passport. For around $110, you can get one of the best external hard drives for Mac or even for a Windows PC.
It offers a storage space of 4TB and the port is also desirable with its USB 3.0 port. This makes it quick to transfer data, but not only because of the port but also due to the high base speed.
There's also the backup capability of Western Digital products. As you may have guessed, the only downside is its price but again, it's only if you can afford to spare some money.
CalDigit Tuff
While the previous recommendations involved ones with high capacity, this one boasts its durability the most. While it's not exactly as important as the three factors price, capacity, and speed, it's still something worth mentioning. CalDigit Tuff is mostly water-proof and shock resistant to the point that you don't have to worry about it even after falling or being exposed to water.
In short, you will find true peace of mind when handling these kinds of hard drives. In addition, it possesses a USB-C port so there's no issue with speed. However, the capacity is not that much which is the main disadvantage.
LaCie Mobile Drive
Another hard drive great at transferring data is LaCie Mobile Drive. Just like CalDigit Tuff, it has a USB-C port that is better than most. Thus, you can easily take advantage of the speed of this hard drive. One more thing the LaCie Mobile Drive is known for is the Porsche Design.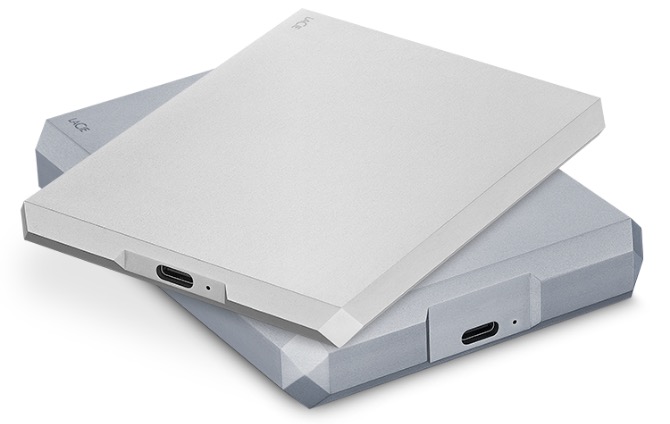 This design is very aesthetic and is longed for by many people. That is perhaps why the price is considerably high. Unfortunately, as we've said, you will have to spend around $130 on this product, but that should be understandable considering how it is one of the best external hard drives for Mac.
WD My Book Duo
There's one with a high transfer rate, others with great design, and some with affordable prices. This time, we have the best external hard drive for Mac boasting mostly its capacity. WD My Book Duo is an external hard drive known for its capacity ranging from 4TB to 20 TB. The transfer rate is also no problem with its USB-C port.
It is perhaps one of the best external hard drives for Mac or even for Windows PC in terms of capacity. But as you might expect, it can only be purchased for around $250.
Buffalo MiniStation Extreme
Buffalo products are known for having a tough design, just as the name suggests. However, the Buffalo MiniStation Extreme, in particular, is tougher than most of their products. It's like it was made for people who originally use their hard drives for hiking or working outdoors like photographers or videographers.
Fortunately, it has the typical USB 3.0 which can be an upside for the transfer rate. The downside to this is that as it is tougher than most products, it is also more expensive with the cost ranging around $130. In addition, it is built to last so it is perhaps the heaviest among the best external hard drive for Mac.
Seagate Backup Plus
If Buffalo products cannot be carried in your pocket, the same goes with Seagate Backup Plus. It's not exactly made for those who want to travel light, but this is definitely a choice for those who rarely go out with their hard drives. It is known as the best external hard drive for Mac for being a home storage device.
Compared to Buffalo MiniStation Extreme, it has a higher capacity of 4TB to 10TB. The selling point of this hard drive is there are multiple USB 3.0 ports available. Unfortunately, the 4TB variant comes for $130, and the 10TB variant for $360.
G-Technology G-RAID
Now if you're a professional that must really have the best external hard drive for Mac at all cost, then this one is most suited for you. G-Technology G-RAID has a capacity ranging from 8TB to 24TB. The design also consists of Thunderbolt 3 and a USB 3.1 port. In addition to the capacity, the transfer rate is also considered fast, not only because of the port but also because it has a great interface.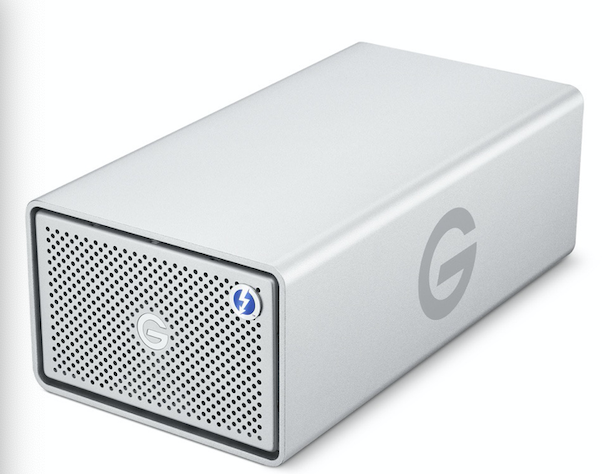 The disk is also easily managed, be it for removal or creation. The main issue here is that although it's one of the best external hard drives for Mac, it's also one of the priciest, having a cost range of $1250 to $1750. But as previously said, this recommendation is only for those that need a high-quality hard drive at all cost.
Toshiba Canvio Advance
Our previous entry not only had the highest capacity, but it also had the highest price range. Now we go to one of the cheapest, with only a cost of around $70. Despite the price, it is surprisingly reliable. It has a transfer rate of 125 MB/s and a capacity of 2TB. However, it is best known for having a great design. There's a LED light in addition to the different color variations. Simply put, it's the best external hard drive for Mac in the lightweight category.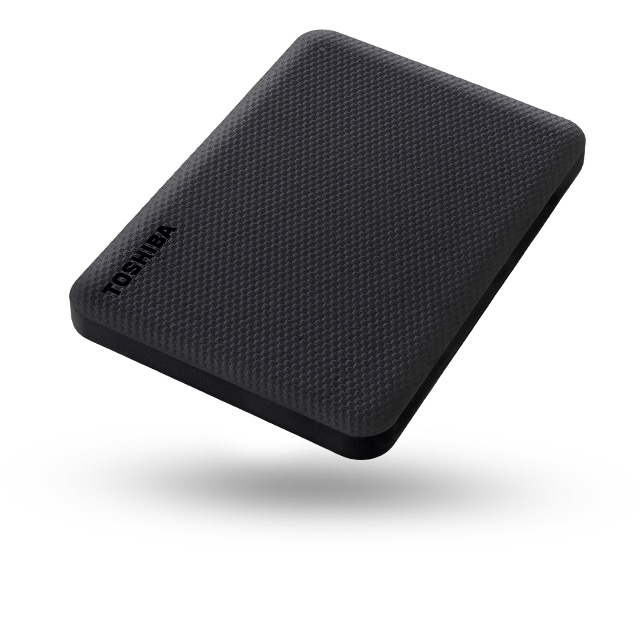 iStorage diskAshur
Our last entry is iStorage diskAshur. Perhaps you may have not heard about it, but it's surprisingly one of the best external hard drives for Mac out there in terms of security. It's not the same as durability. One example for its security is its ability to self-destruct when messed around by a stranger.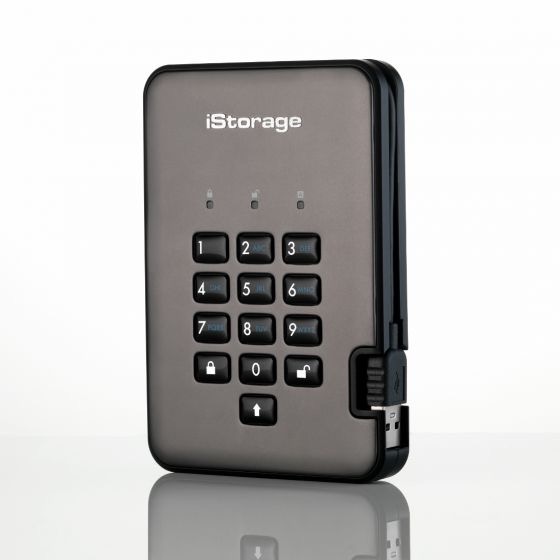 The data is also encrypted by a high-tech security protocol. Simply put, you can scare away those that want to take away your external hard drive. But first, you should make sure to not be scared away by the price of $250.
People Also ReadexFAT Data Recovery: How to Process It in 2021?Everything You Need to Know to Create Mac Recovery Disk
There are many options for the best external hard drive for Mac. Some boast their transfer speed. Some are known for their capacity. Others might even be known for being pricey.
The most important thing to remember is that you take advantage of their features as much as possible, be it their speed, capacity, or cheap price.
After all, if you don't do so, checking out the recommendations in this list will be pointless since you won't be making use of the knowledge you got from this.