SD cards now play a vital role in most digital devices likes your Smartphones, tablets, and computers. These Secure Digital Cards are able to store a wide variety of data from photos, music, videos, documents, and many more.
File transfer is also among its common uses. SD cards make file transfer a breeze from one portable device to another. However, during transferring, there comes an instance where your card will prompt you as unreadable and asks you to format it.
When you follow the instructions to do so, it can't format SD card. You may then wonder what went wrong with the processor with the card. This is what we will learn today, we will teach you how to repair it when it shows you can't format an SD card. Read along!
Part 1. Why You Can't Format SD Card?Part 2. 3 Solutions to Fix SD Card Formatting IssuesPart 3. How to Recover Files from an SD CardPart 4. Summary
Part 1. Why You Can't Format SD Card?
There could be many potential reasons why you can't format your SD card. Formatting SD cards is easy to do in Windows PC and android devices. However, there are times when your computer does not allow you to because of the following:
There could be bad sectors on the SD card
Your SD card is malware infected
SD card is corrupted
It is Write-Protected
If your SD card is experiencing any of the above-mentioned issues, then for sure, you can't format the SD card, unless you fix it first.
Part 2. 3 Solutions to Fix SD Card Formatting Issues
In order to repair your SD card, you must perform some of these solutions we listed below.
Solution 1. Remove Write-Protection off Your SD Card
One of the reasons why you can't format an SD card is because of the set permission. It could be due to read-only permission imposed on the card, making it difficult to format.
We will first need to remove the write-protection on your SD card using a Windows computer. Follow this guide below:
Connect your SD card on the computer directly or using a card reader.
Open the diskpart on your computer. You can do this by pressing Win + R and type in diskpart and hit Enter
Type in list disk and Enter
Next, type select disk * (the * represents the SD card), press Enter
Lastly, type in attributes disk clear readonly and press Enter
Once the diskpart shows Disk attributes cleared successfully then you can close the window and begin the SD card formatting.

Solution 2. Format SD Card via CMD
The next solution to repair the SD card is by using the CMD or command prompt. The CMD is used to manage hard drives and fix various drive errors and system issues.
You can directly format your SD card via the Command prompt, follow this guide:
Plugin the SD card on your computer via a card reader
Open CMD prompt. Use the Win + R and enter cmd
Next is to open the diskpart (you may use the same step mentioned earlier)
Type list disk and press Enter
Next is to type select disk * and Enter (the * will represent the disk number)
Type in list partition and hit Enter
Then type, select partition * and hit Enter (again the * represents the disk number)
Lastly, type in format fs=ntfs quick and hit Enter
Once you see that the formatting is 100 % completed, you may ext the CMD prompt.
Note: You must be careful in using the command prompt since a single wrong move or command may trigger permanent or severe data loss.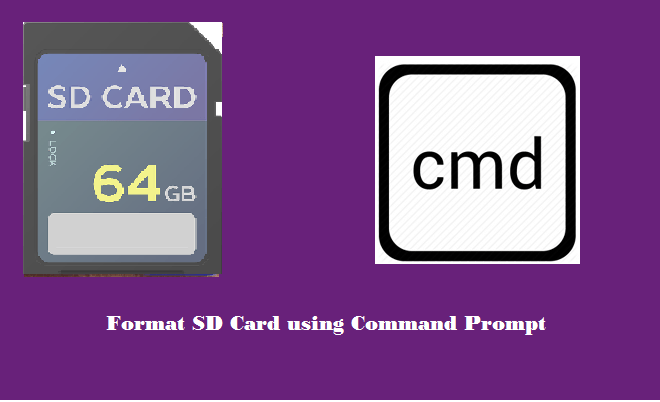 Solution 3. Use Disk Management to Format SD Card
Lastly, you can repair the SD card via the Disk Management tool on your Windows computer. This is the easiest way to format the SD card without having to go through those command lines.
Follow this step by step guide on how to format your SD card using the Disk Management tool:
Connect your SD card to the computer and open the Disk Management window. You can do this by pressing Win + R and typing in diskmgmt.msc. You can also right-click the Start or Windows icon and click on Disk Management
Select the specific disk partition on the SD card that you want to format. You can do this by clicking on the drive or partition and right-click then select Format
Enter the details such as volume label, file system, and allocation size.
Select Perform a quick format and click OK
If you choose to perform a Full format, it may be difficult for you to recover the files stored inside the SD card. So by default, the system checks the quick format option in case you are still planning to retrieve files.
Part 3. How to Recover Files from an SD Card
Now that you have found the reason why you can't format your SD card and you also have finally repaired it, your next move is to find ways on how to recover the deleted files from a formatted SD card.
Once the SD card is formatted, all data is completely wiped out from that storage and the only way to recover these files is to use recommended recovery software.
For better and safer recovery, we highly recommend using FoneDog Data Recovery Wizard. This program has all the features you need for SD card recovery, formatted drive/partition recovery, flash drive recovery, and many more.
Uses 3-step recovery method
Features File Preview before Recovery
Selective Restore option
User-friendly and modern interface
100% guaranteed safe and effective
If you want to try out first if your files are still intact, you can download the free version of FoneDog Data Recovery.
Data Recovery Recover deleted image, document, audio and more files. Get deleted data back from computer (including Recycle Bin) and hard drives. Recover loss data caused by disk accident, operation system crushes and other reasons. Free Download Free Download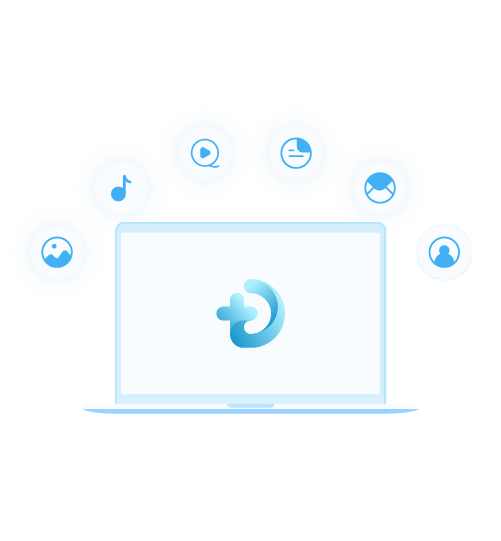 Part 4. Summary
In summary, there are plenty of reasons why you can't format SD card. It could be due to the read-only permission, corrupted system, and more.
However, this issue is easily fixed when you got the right kind of solution that will work out. We actually presented 3 solutions that you can choose from.
Apart from that, once you have formatted the SD card, your data is completely wiped out so you need recovery software to retrieve your files. FoneDog Data Recovery program is the most recommended and trusted software out in the market today!