Have you ever experienced writing when all of a sudden your Microsoft Word is not responding?
One of the most annoying times when you are working with Microsoft Word is that whenever you are at the middle of a task and in a hurry, all of a sudden the entire program froze and the screen became white and an error message appears Microsoft Word is Not Responding.
Sometimes, the error shows up during saving or even while typing. You will notice that you are unable to type any letters or click on anything. The worst part is your file might be lost when the application closes, and you might need to redo everything.
This error may be caused by a lot of factors and this is what we will discuss in this article today. We value how much you needed to finish your work, and so it is just right that you understand why this error is happening, what could be the potential reasons and what you can do to resolve this.
Part 1. Restore Lost Files with Data Recovery When Microsoft Word is Not RespondingPart 2. Three Other Effective Ways on How to Fix Microsoft Word Not Responding IssuePart 3. Bonus Tip: Fix Microsoft Word Not Responding on MacPart 4. Summary
Part 1. Restore Lost Files with Data Recovery When Microsoft Word is Not Responding
Lost computer files are difficult to retrieve compared to your mobile phone, just like the file you were saving on the Microsoft Word before it was not responding. Although it saves a copy of the last file you created by default, you might have a hard time navigating to that folder and sometimes only to find out, it was not saved at all.
The best option you can do is to install FoneDog Data Recovery. It deeply scans your computer and quickly recovers lost files including those from Microsoft Word. This recovery program features retrieval of important files such as documents, images, videos, audios, recycle bin, and more.
How to Use FoneDog Data Recovery:
If this is your first time using this program, follow this guide on how you can quickly get your lost Microsoft Word file back:
Open FoneDog Data Recovery on your computer. Follow its on-screen prompt on how to download and install the software.
Choose the desired file to recover. For this example, select Documents and select the Hard Drive where your Microsoft Word is located; this will make the scanning quicker. Otherwise, choose all the drives listed. Click Scan.
Wait for the scanning to be completed and find the recovered files under the .docx format
Mark the document/s you want to recover and click the Recover button to save them on your computer.
If for example, the exact file you were looking was not found among the quick scan results, you can retry and select the deep scan method.
That's it! You can now proceed on saving or printing the said Microsoft Word file and submit it on the deadline!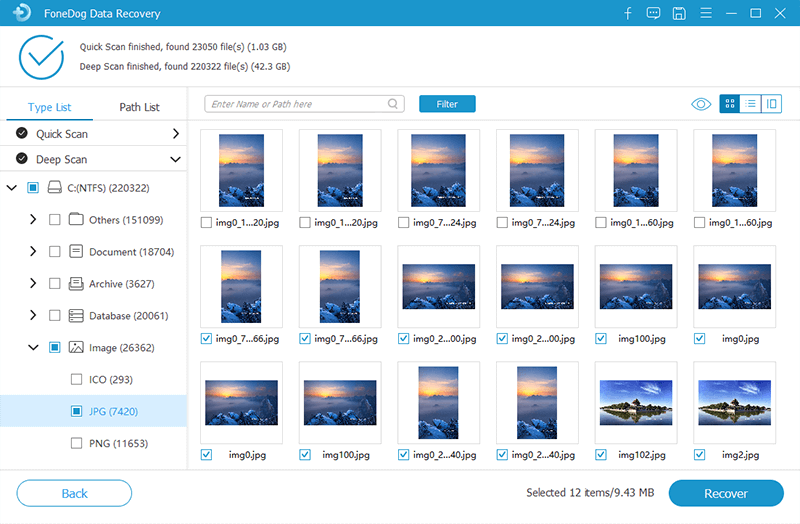 Part 2. Three Other Effective Ways on How to Fix Microsoft Word Not Responding Issue
Microsoft Word not responding issue is actually a simple error if you know where and what to do if you want to know how you can recover and fix this problem, we have listed 3 other effective ways. Check them out.
Solution 1. Access Repair Tool
When the Microsoft Word is not responding during saving or opening a document, you can repair the program using the Repair Tool on Windows. The process on every Windows version might be different but the steps are similar.
Here's how to access and fix Microsoft Word:
Open the Control Panel on your computer. You can do this by typing control panel on the search bar beside the Start button (Windows icon).
When the control panel window opens, find and click on Apps and Features
Navigate to Microsoft Word among the listed apps and features of your computer and then right-click and select Change.
Select Repair on the Installation Wizard screen and follow the onscreen prompt to complete the repair and then restart Microsoft Word
Upon restarting the application, check if you are able to save the file and continue where you left off.
Solution 2. Turn off/Remove Add-ins on Microsoft Word
Another option to fix your Microsoft Word is to disable the add-ins. These add-ins are custom features added to your MS Word and sometimes, they might cause issues while accessing or using the program.
How to disable Add-ins on MS Word?
Access your Microsoft Word and go to File and click Options. Find and select Add-ins
Scroll down to Manage and click go
Choose the add-ins you want to turn off listed inside the dialog box. Simply uncheck the box to disable the desired add-in/s
However, this solution is quite technical, especially when you are unfamiliar with add-ins. You might end up messing up the entire application in case you disable them without proper knowledge about add-ins.
Solution 3. Locate Microsoft Word Backup File
If the above solutions did not resolve the issue, you can restore the Microsoft Word backup file. Like what I mentioned earlier, Microsoft Word creates an automatic backup file by default so you can retrieve any lost file, in any case, the application will have issues.
Usually, when the MS word application does not respond, it will crash immediately and close. Upon re-opening the program, there is an auto-recovered file shown on the left pane. There is none, you can search for the backup file instead.
To search for the backup file, follow this guide:
If you were able to save the file, then you can go to the folder location and search through the files with .wbk extension. These are extensions used by the program to create copies of the .doc file format in case it is corrupted or been deleted.
After searching in the folder and there was no file found, you can try entering *.wbk on your computer's search box and press enter. This will prompt the entire computer to search for all the files with the same extension. A list of all document will appear on the screen, search through this list for the missing file.
Once you have located the missing document, go to the File menu and click Open
Select All Files and choose the backup file you found earlier and select Open
If by any chance this method does not work, you can try auto-recovering the Word document.
Open the Task Manager, and go to the Processes tab. You can access the Task Manager by right-clicking on the taskbar menu or you can use the Win + Run and enter taskmgr
Find Winword.exe or Microsoft Word and click End Task. You must do this to all the file extensions you see on this tab until you have closed all file extensions
Exit Task Manager and retry to open MS Word. Upon opening the MS Word, there will be an auto-recovered file on the left side of the application. Choose the correct document and double-click on it. After opening the recovered file, you can go ahead and click Save As and find the right destination folder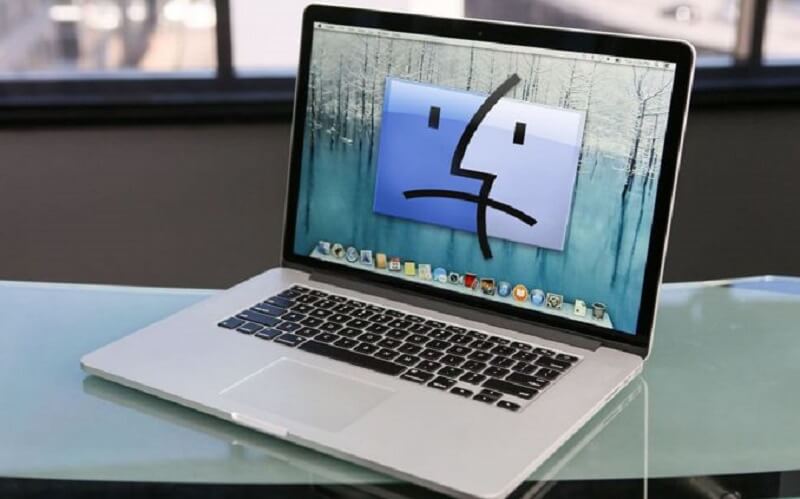 Part 3. Bonus Tip: Fix Microsoft Word Not Responding on Mac
We have given you the details solutions on how to fix Microsoft Word not responding on a Windows computer. However, we haven't provided any solutions to those Mac users yet, so as a bonus, we will give you quick fixes on Mac.
The very first thing you can do is to force quit the Microsoft Word once you see the error message on your screen. After that, try the following methods:
Method 1. Erase Auto Recover Folder
Click Home from the Go To menu and open Microsoft User Data found in Documents. From here you are able to see the Auto-recovery folder.
Open this folder and find the missing Microsoft Word and copy the file to another folder of your choice.
Re-launch Microsoft Word and see if it works and responding
Method 2. Remove MS Word Preference Files
Enter ~/Library on the Go To menu and access the Preferences folder
Locate Microsoft.Word.plist and copy or move this to another folder or the desktop
Try to access Microsoft Word again and see if you are able to use it now
But, what if the file is no longer found, what should be your next steps? Remember, when you are unable to find the missing Word document, you can always rely on FoneDog Data Recovery. This program works on both the Windows and Mac computers.
Part 4. Summary
In this article, we are able to provide you 4 ways to fix Microsoft Word not responding issue. This problem is a common scenario for those users who use this application on a daily basis. Usually, this error occurs during saving the document or upon accessing the file.
Among the solutions we have gathered, using FoneDog Data Recovery is the best method since you will no longer have to spend a lot of time searching and troubleshooting your computer just to retrieve the missing file.
Apart from this, we have also listed other solutions that could help you go over this error on your Windows and Mac computers. I hope this article has provided you with the complete guide and help you resolve this problem in no time.