What would you do if all these files were deleted from your iPhone X/8/7/6s? More importantly, how would you recover deleted Whatsapp messages from iPhone X/8/7/6s? Is there something like that? Yes, of course. It is not a God-given miracle, though.
Anyone can recover their deleted WhatsApp messages from their iPhone X/8/7/6s anytime, anywhere.A human's natural nature is to get rid of something unnecessary. May it be clothes that are too small to fit, an old notebook from an early grade on the table, unused plates on the dining table, anything else.
They tend to keep something out of sight if it is not necessary to be there.Of course, it would be the same in the Whatsapp messages in an iPhone X/8/7/6s. I think everyone would agree that no one would want to keep a nonsense message in a Whatsapp inbox.
People would rather keep a memento from the people they hold dear, not creepy love messages from a dude. However, a mistake is always lurking in the four corners of a smartphone and from the tip of one's finger. Deleting something that should not be deleted is another human nature.
The most common deleted file in a smartphone is messages. Whether it would be from a Message app from an Android smartphone, or iMessage in iPhones, and even in third-party apps like Whatsapp.
It could be very frustrating to lose important messages that a person tried their best to keep. Normally, a person would eagerly want to recover those precious messages. But, how?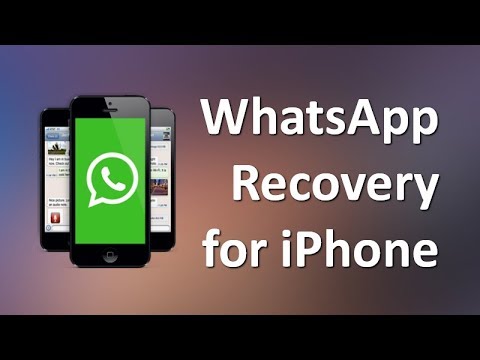 Use Whatsapp Recovery for iPhone X/8/7/6s