Help! I badly need to recover lost pictures from Samsung SD card. The photos were accidentally deleted and I don't know what to do to get them back. Thanks in advance!
SD cards are the most used storage devices in most android smartphones today, especially in Samsung. You can use SD cards in a lot of devices like cameras, camcorders and many more. This media device is helpful in providing external storage and it comes in varying sizes of your choice.
But then, like most of our digital devices and storage, there comes a time when we experience data loss like accidental deletion, corrupted cards, and those that were infected with malware.
Sadly, not all people are aware that there is still an option to retrieve lost files. Today, we will give you a complete guide on how to recover lost pictures from a Samsung SD card.
Part 1. Possible Causes of Data Loss on A Samsung SD CardPart 2. Recover Lost Pictures from A Samsung SD Card With Data RecoveryPart 3. How to Backup Photos on Your Samsung SD CardPart 4. Summary
Part 1. Possible Causes of Data Loss on A Samsung SD Card
The frequent use of your SD card can lead to data loss when mishandled. There are several more reasons why photos and other files get deleted in an SD card. Here are a few reasons we compiled:
SD card memory is full
Improper SD card removal from your Samsung phone or the computer
Saving photos on SD card when the battery is low
Formatting SD card
Virus attack
Sudden shutdown of your device after capturing photos
Corrupted SD card
Regardless of what reason your SD card had, there is no other way you can retrieve the photos unless you have taken proper backup or use FoneDog Data Recovery.
Part 2. Recover Lost Pictures from A Samsung SD Card With Data Recovery
There is no manual step on how to recover lost pictures from a Samsung SD card unless you use a data recovery software. So far, the most effective and highly recommended recovery program is FoneDog Data Recovery.
FoneDog Data Recovery is the number one tool in retrieving lost or deleted files in SD or memory cards, Flash drive, partition recovery, hard drive, and even recovers data from a crashed Mac or Windows computer. Now you don't have to cry over spilled milk since you have greater chances to recover lost pictures on your Samsung SD card.
All you have to do is to run this software on your computer and follow the onscreen instructions. For better guide, follow this:
1. Download FoneDog Data Recovery
Download FoneDog Data Recovery program on your computer and proceed to the main menu.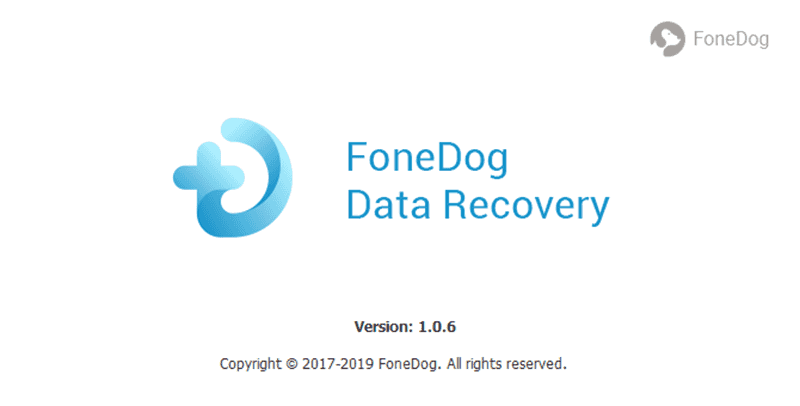 2. Select Data Type and Device
Select SD/Memory card from the Storage Device. By default, it selects all the available storage devices. You can deselect everything else and leave the SD/Memory card checked.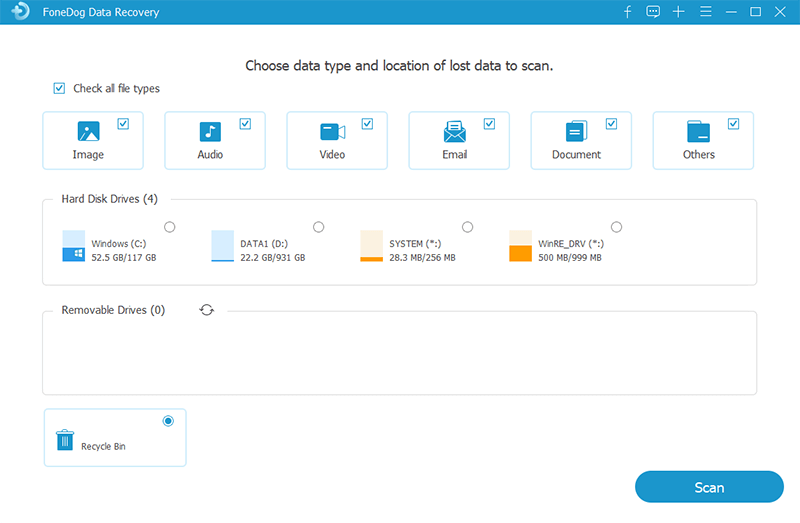 3. Scan Data on the Device
Choose Images from the Recovery Type and click Scan to continue. There are two kinds of scan you can use, Quick Scan will perform faster scanning and takes lesser time while a Deep scan will thoroughly scan deeper into your SD card and might take a while to perform. Allow the software to scan all the deleted files from your SD card.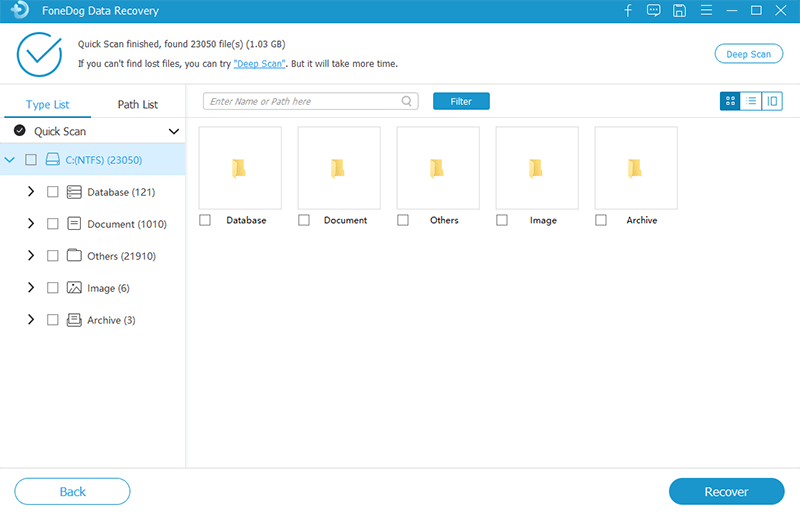 4. Choose Lost Pictures to Recover
Selectively choose the deleted pictures that were recovered from the Samsung SD card. Click the Recover button and create a new destination folder location on your desktop.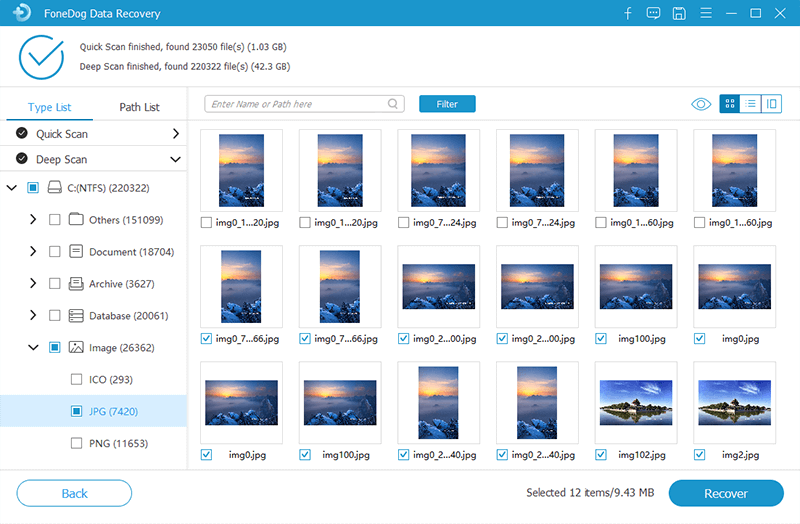 That's it! You don't have to exert that much effort in recovering deleted photos from your Samsung SD card. Just leave it all to FoneDog Data Recovery and surely you will retrieve all these important images in no time.
Part 3. How to Backup Photos on Your Samsung SD Card
Usually, we use the SD card as a memory extension of our smartphones. However, you can take an extra step to backup your photos by syncing them to your Google Photos, and the Samsung Cloud (for Galaxy devices).
These are cloud storage where you can easily set up as a backup to your pictures, videos, documents, and other phone data.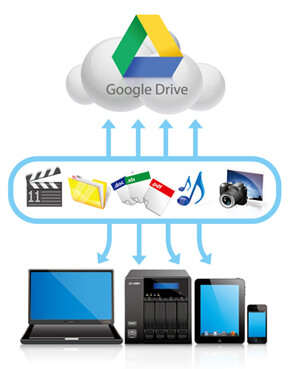 How to Backup Samsung Photos to Google Photos App
First, check if your device has Google Photos app installed by default, otherwise you can download the Google Photos app via the PlayStore.
Open the Google Photos app on your Samsung phone and tap the menu button or the 3-dotted line at the top-left corner
Go to Settings and select Backup & Sync
Select the option 'Choose folder to backup' and then choose your SD card
How to Backup SD Card to Samsung Cloud
Samsung Galaxy devices have a special cloud account called Samsung cloud wherein you can take a backup of all the important files on your Smartphone. You don't have to worry about recovering your files in case you accidentally deleted them.
Here is the guide on how you can backup your photos to your Samsung account:
On your Samsung phone, open Settings and go to Accounts and Backup
Select Samsung Cloud
Choose your Gallery and toggle on the Sync option
Once you have done this, you are now confident that whatever happens, you can always retrieve your photos at any time.
Tip: How to Restore Deleted Photos from Samsung Cloud
Accidents do really happen and your photos are the most common victims. However, you can still retrieve these deleted photos via the Samsung cloud.
Go to your Samsung Cloud and open the Gallery
Find and tap Trash
Choose the deleted photos and tap Restore. The photo/s will be restored back to the gallery.
All the deleted photos are still stored inside the Trash folder of your Samsung cloud account. They will be permanently deleted after 15 days unless you tap the Empty button of the Trash folder.
Part 4. Summary
In this article, we have just discovered how to recover lost pictures from a Samsung SD card. The most efficient and convenient way to do it is by using FoneDog Data Recovery.
FoneDog Data Recovery is a multi-function software that provides ease and convenience in retrieving deleted and lost data from an SD card and other hard drives and partitions.
Apart from that, we gave you options on how to set up a backup for your photos so you won't have to worry about recovery in the future.