Is there a way for me to recover WhatsApp Messages from a Samsung Galaxy device?
I was clearing my conversation lists the other day because I had too many crap messages. However, I accidentally deleted WhatsApp messages from my Samsung Galaxy S7.
Those messages were from my boss and I cannot message him to resend me the conversation just like that. The worse part is I only discovered that I deleted the entire conversation without backup when he asked me something about the files he sent. Is there any way that I can recover them easily?
~ Tanya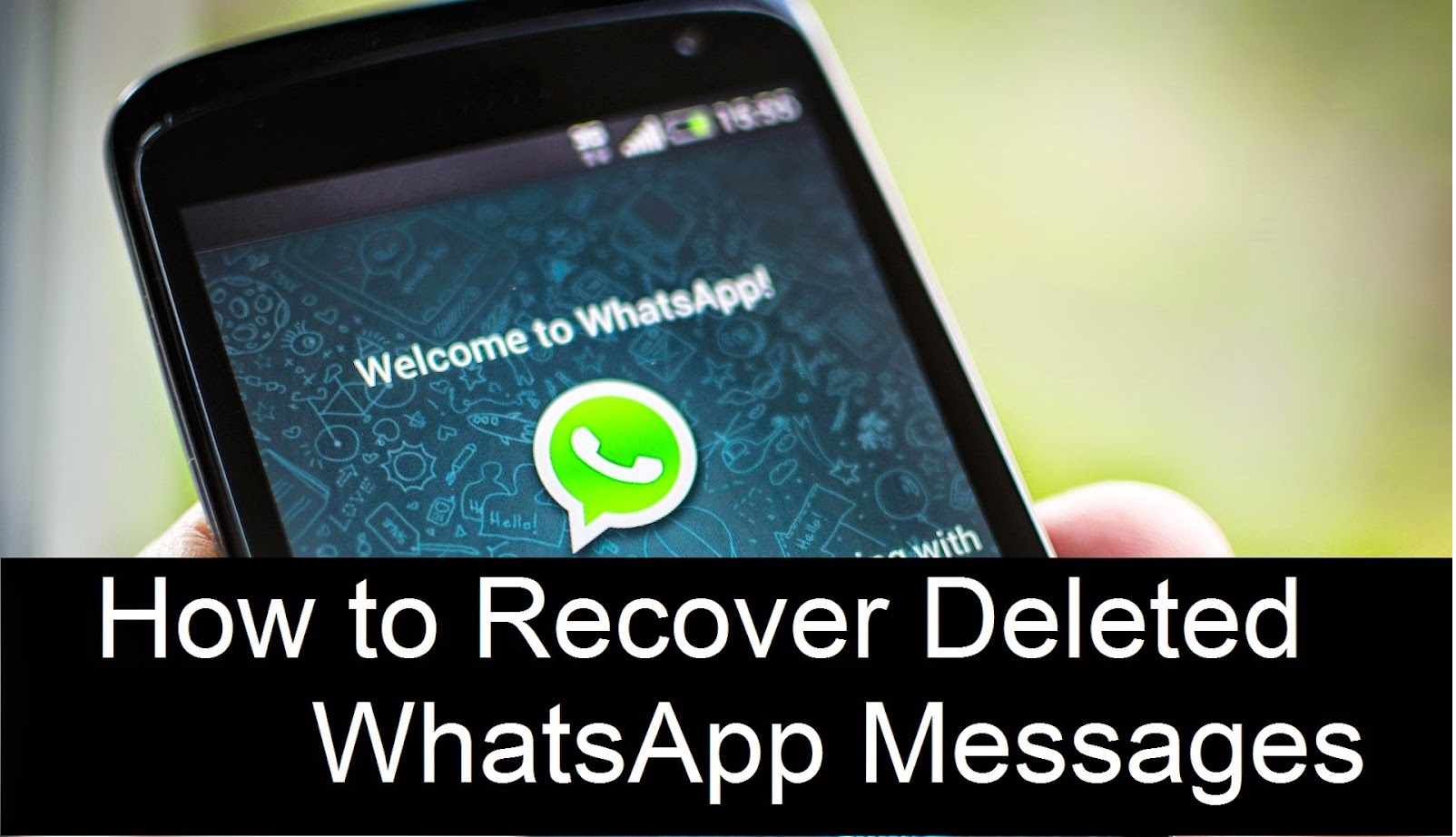 Part 1. Restore Deleted WhatsApp Messages from Samsung by Common SolutionPart 2. Recover Deleted WhatsApp Messages With FoneDog Android Data RecoveryPart 3. Backup and Restore Using Google DriveVideo Guide: How do We Retrieve WhatsApp Messages from Our Samsung Phones?Part 4. Recommendation
People Also ReadHow to Use Free Samsung Data RecoveryHow to Recover Deleted Photos from Android GalleryTop 5 Samsung Backup Software for PC in 2018 Free Download
Part 1. Restore Deleted WhatsApp Messages from Samsung by Common Solution
Sometimes a careless mistake can really cost us big time. Losing important conversation may mean losing a part of you. In this era of great technology, instant messaging became the topmost used apps because of its versatile functions. WhatsApp bagged the most used instant messaging with over 1.4 billion users worldwide.
However, it also receives tons of complaints regarding message recovery, especially from Android users. Since it a common issue to all Smartphone users regardless of its operating system, WhatsApp has to deal with the recovery solutions. Since WhatsApp provides and end-to-end encryption to two-way conversations, they don't store the messages on their servers for such a long time.
They usually take backups of your messages every day at 4 am and it is stored on your phone or locally. So when you have accidentally deleted WhatsApp Chats from your Samsung phone that is less than 7 days, you are still able to recover them by simply uninstalling the app and reinstalling it back. Here's how to do it:
Recover WhatsApp by simply uninstalling the app and reinstalling it back
To uninstall WhatsApp
Uninstall WhatsApp by going to your Play Store, navigate to your account and then tap on "My Apps and Games"
Find WhatsApp and tap Uninstall.
Wait until uninstall is completed.
To Reinstall WhatsApp
Launch Play Store
Search WhatsApp
Tap Install
Follow the Install procedure
Verify your mobile number. Make sure that you are using the exact mobile number in order to get the old messages back.
When WhatsApp detected a backup on your mobile number, it will show you a message to RESTORE from backup. Click Restore to retrieve deleted Whatsapp messages on Samsung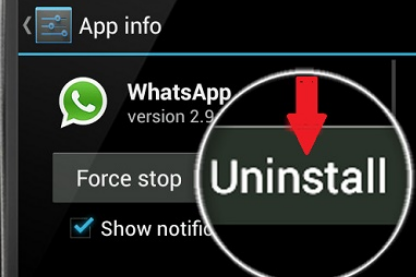 People also read:
How to retrieve deleted videos on Samsung phone
Recover Removed WhatsApp Messages on Huawei
Step-by-step to retrieve deleted Whatsapp messages on Samsung
Part 2. Recover Deleted WhatsApp Messages With FoneDog Android Data Recovery
This is the easiest way to recover those deleted messages back, however; the only downside of this process is that the backups only stay for a good 7 days. If you have deleted the conversations for more than a week, it might be quite difficult for you to recover them back.
In this case, you might need to use third-party recovery programs in order to restore the conversations. You might as well have searched the whole web for the best kinds of recovery software to help you retrieve deleted WhatsApp messages from Samsung.
We highly recommend FoneDog Android Data Recovery which is a trusted and guaranteed program that easily recovers any kinds of lost or deleted data such as contact, photos, videos, text messages, call history and much more. This software has the following stand out features:
The FoneDog software has the following stand out features:
Simple and easy to use interface. No expertise required
Compatible with all Android phones and tablets like Samsung, HTC, ZTE, and more
Provides recovery to Android phones, SD Cards, and even broken devices
Performs recovery without Data Loss. Proven and guaranteed safe to use
Allows data review for confirmation before recovery
Enables selective or individual restore
Trusted by millions of Android users worldwide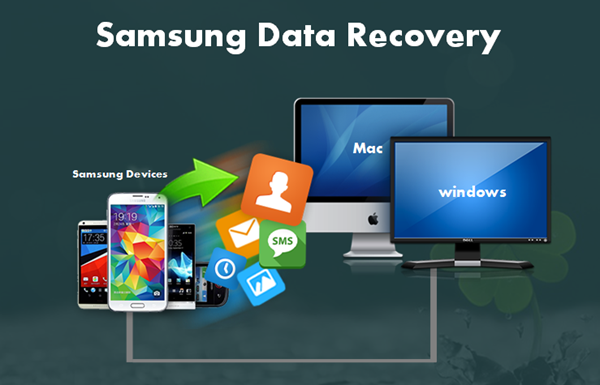 Now that you have already learned much about FoneDog Android Data Recovery, it is now time to use the software and see how FoneDog effectively retrieves deleted WhatsApp messages Samsung phone. All you need to do first is to download the program.
You can find it easily when you search online or by clicking on the provided link.FoneDog Android Data Recovery is available to both operating systems, Windows and Mac. Download which one suits your needs.
There is a free trial version if you would like to test this software first. After the download, you need to install and run the program by following the onscreen instructions. Don't forget to agree to its terms and conditions so you can use the program smoothly. Carefully launch the software until you reach the main menu. Click More Tools and select Data Recovery.
Follow the rest of the guides below for more detailed instructions or you can click the download button for a try.

Step 1. Connect Samsung Device to a Computer
Using a USB cable, you need to establish a connection between the Samsung phone and the computer. During this part, the software might ask you to enable USB debugging on your Android device.
This is to allow deeper scan and recovery procedures. If you have already enabled USB debugging before, it will simply ask you to allow the same process again on the pop-up screen.
However, if you have not enabled the USB debugging ever on the device, you might need to allow it manually.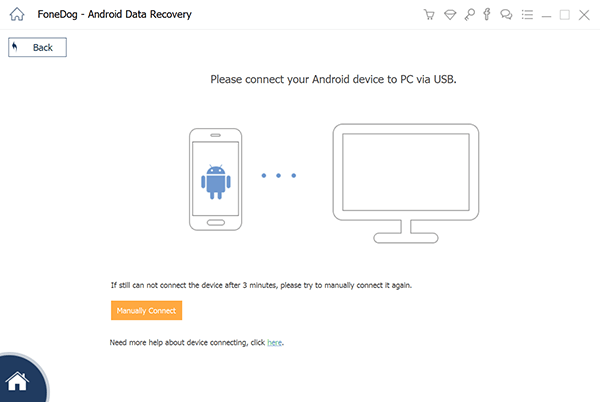 For devices running Android 4.2 up
Open Settings and tap About Phone
Find Build Number and tap 7 times (create a simultaneous rhythm) to enable Developer options. You will see a notification saying "You are under Developer Mode".
Go back to Settings and scroll down to find Developer Options
Toggle Developer Options on and check USB Debugging below
For devices running Android 4.2 down
Open Settings
Scroll and tap Developer Options
Enable USB Debugging
After you have enabled the USB Debugging on the Samsung device, click OK to proceed to the next steps.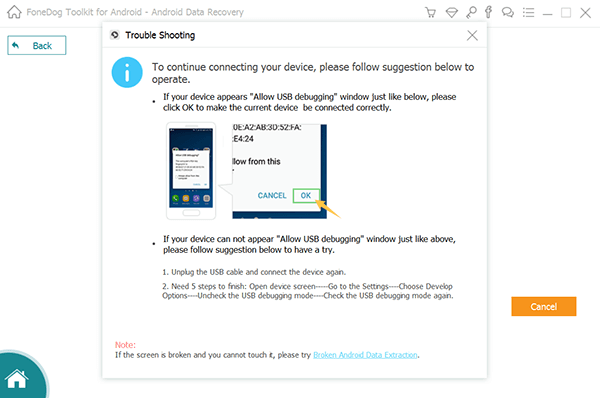 Step 2. Choose WhatsApp Messages & Attachments for File Recovery
On the next window, you will be required to choose the files you want for recovery. Using the tick boxes, choose WhatsApp Messages & Attachments and then click "Next".
This will be used as the guide for FoneDog Android Data Recovery software for the types of data it needs to recover and scan from the device. Remember the more files you tick for recovery, the longer the scan it may take but it is equally effective for all kinds of file recoveries.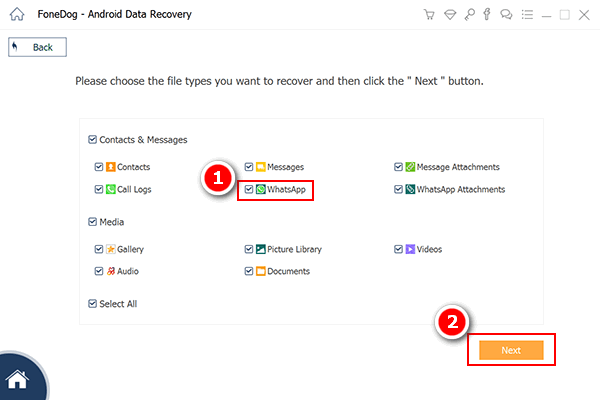 Step 3. Authorize FoneDog Android Data Recovery
When the software FoneDog Android Data Recovery starts the scanning, it might ask mid-way for the superuser authorization.
You can Allow, Grant, and Authorize to give permission to FoneDog Android Data Recovery to scan WhatsApp Message & Attachments deeper to recover those deleted conversations.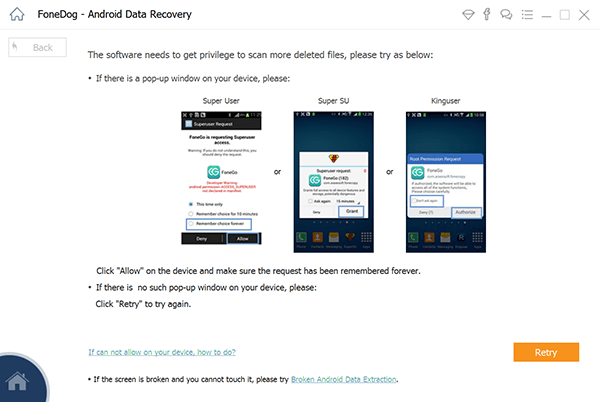 Step 4. Preview Recovered WhatsApp Messages
The entire scanning may take a while depending on the total amount of data being retrieved.
When it stops, you will see all the recovered files on the right side of the screen wherein you can go over and review deleted WhatsApp messages on Samsung to make sure that you have recovered what you were looking for.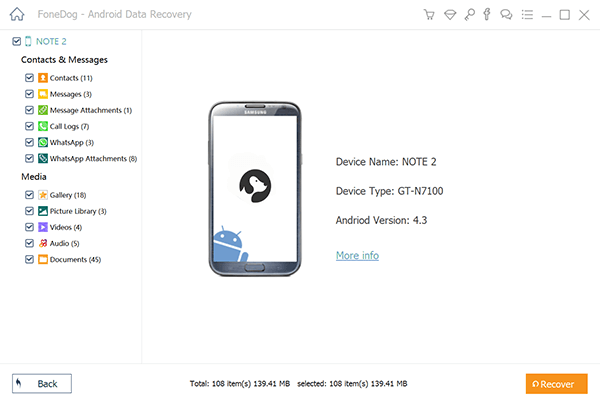 Step 5. Selectively Recover Deleted WhatsApp Messages from Samsung
Once you have confirmed that you have the needed WhatsApp messages, you can selectively choose those certain messages only or you can select all of the recovered items.
You can go over each conversation and tick on the boxes beside them if you want that specific message to be recovered.
Click on the Recover button at the bottom of the screen. The files will be saved to a folder on your computer in an HTML or CSV file formats.
This is a complete guide on how to recover deleted WhatsApp messages Samsung, hope you can benefit from here.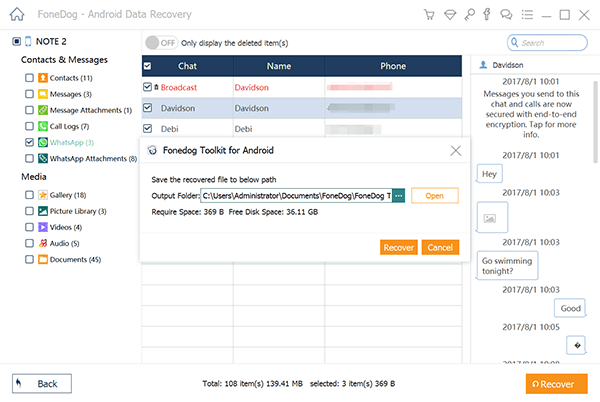 There is no sweat at all when you use FoneDog Android Data Recovery. You can quickly retrieve deleted Whatsapp messages from your Samsung phone without putting too much strain on yourself and lose any data at all.
There is no comforting feeling ever when you know that professional software will take care of your data and handles it well. So the next time you are faced with the fear of data loss on any of your Android phones and tablets, simply use FoneDog Android Data Recovery and in no time, you can recover the files again even without any backup.
Part 3. Backup and Restore Using Google Drive
Another quick and easy way to recover deleted WhatsApp messages from your Samsung device is via Google Drive backups. Yes, you can now use Google Drive as one of your WhatsApp backups but you have to make sure that you have created prior backups before the incident happened in order for you to effectively recover the deleted messages.
Set up Google Drive Backup
Launch WhatsApp
Press the Menu key
Go to Settings
Tap Chats
Press Chat Backup
Tap Backup to Google Drive
Choose the frequency: Never, Only when I Tap Backup, Daily, Weekly, and Monthly.
Choose the desired Google account if you don't have any Google Account yet, tap on Add Account and follow the registration instructions.
Under Backup over, choose Wi-Fi only so that it will automatically perform the backups whenever connected to a wireless network and it won't cost you extra on your cellular data.
You may also include videos on your backup if you wish.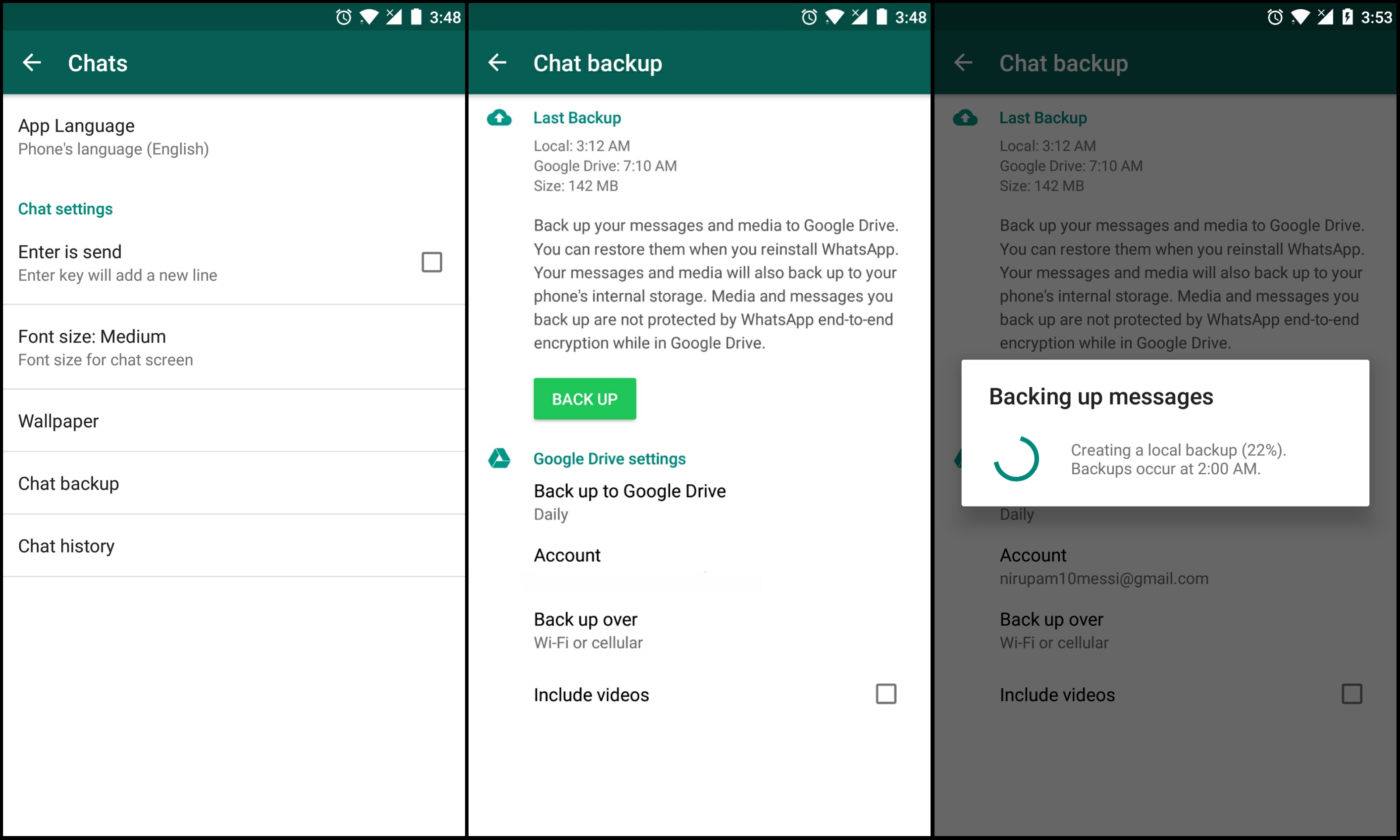 Note: If this is the first time you are using Google Drive, it may take a while for the first backup to be completed so make sure you have more than 50% battery life or better plug the phone to a power source.
Recover WhatsApp messages from Google Drive
Uninstall WhatsApp from the Play Store
Re-download and Re-install WhatsApp by following the onscreen process
Verify the same exact mobile number. Remember that WhatsApp is a kind of instant messaging application that is number specific. Whatever devices you are using as long as you have the same exact mobile number you can still restore your previous information.
In this case, you need the same mobile number and Google account to recover from your Google Drive backup.
WhatsApp will then search for any backups that were made on your mobile number then it will prompt you if you would like to restore from of the given backup methods.It will then show you your Google Drive backup where you can tap "Restore" to apply the backups on the WhatsApp.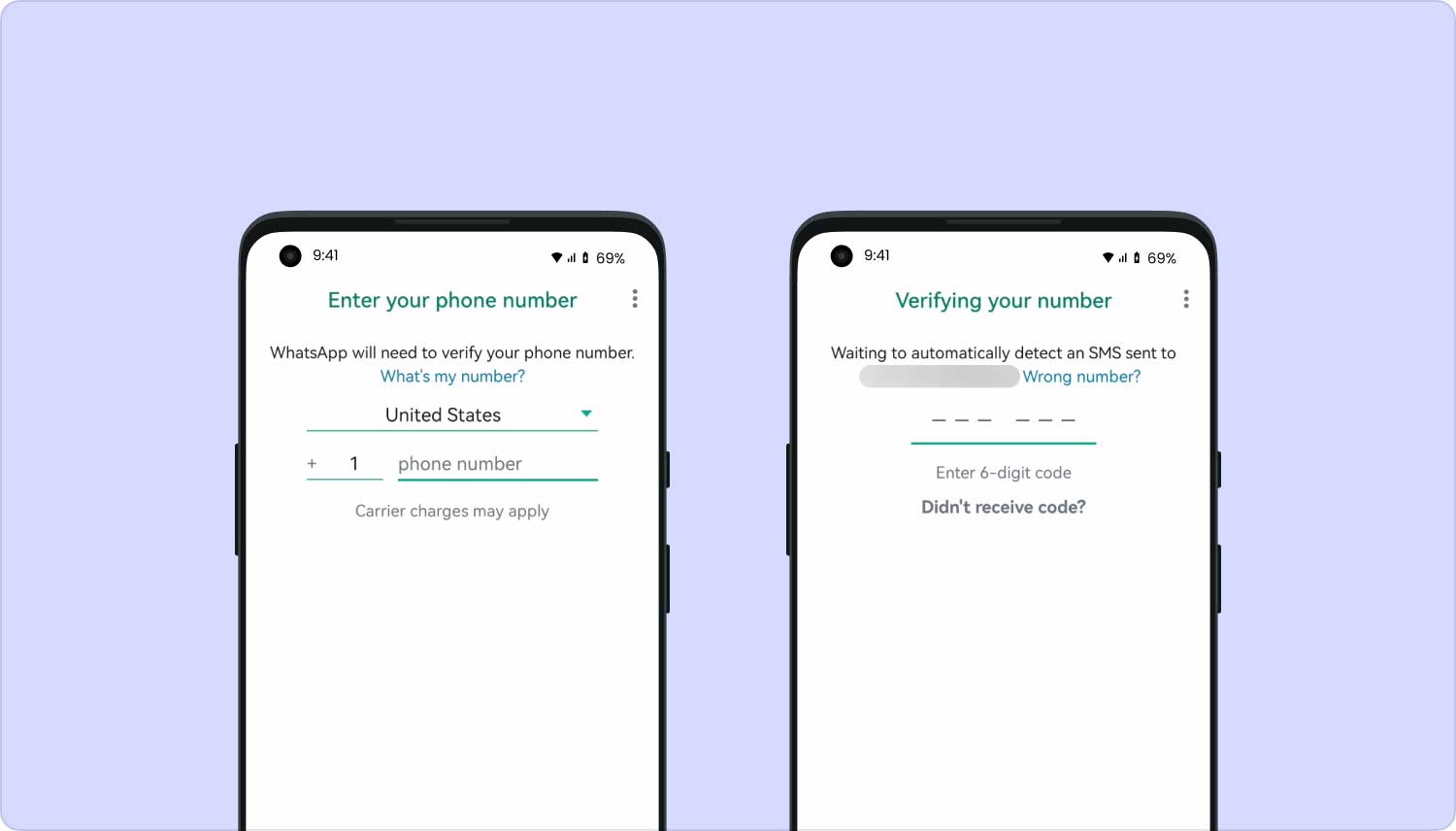 You will now have all the messages that you backed up using Google Drive. Google Drive is one good backup option, however; the downside for using Google Drive as a backup is it can only hold the current backup inside the same Google account.
Once you have made another backup using the same Google account, it will overwrite the existing or the previous backups and it might be difficult or impossible to recover Google drive backups anymore. You can also easily transfer the backup contents from the Google drive on your new phone as long as the same valid Google account is used.
You can also email your conversations to be sure you'll get a copy of the messages or you can send it to your friends and workgroups. Here's how:
Open WhatsApp
Select the conversation you wish to email
Press the menu key
Press More
Tap Email Chat
Decide whether or not to attach media
This is another helpful tip you can do for future references.

Video Guide: How do We Retrieve WhatsApp Messages from Our Samsung Phones?
This is a video guide you how to restore WhatsApp chats from Samsung, you can just click and watch this video and you can make it.
Part 4. Recommendation
In this post, you have learned all the easiest and fast ways to recover deleted WhatsApp messages from Samsung devices. There were no technical experts needed during the entire process we have discussed. Though WhatsApp has been generous enough to provide us their entire backup and restore options, their ways are still limited to a certain amount of time.
This is only good for recent incidents of data loss or not more than a week or 7 days. However, if you have realized that you have lost your WhatsApp conversations for more than the allowed timeframe, it can be difficult for you to recover them unless you use recovery programs. Finding recovery programs are also quite a challenge because of a tough market competition in the software industry.
But based on what you have learned above, FoneDog Android Data Recovery is the perfect recovery partner for all Android devices. Now you can never fear data loss as long as you keep this program handy inside your desktops. Share this with your friends who might need a little recovery help today!