How can I recover deleted WhatsApp messages from Huawei? I uninstalled WhatsApp on my Huawei phone just because I wanted to make space for this new app that I've been wanting to download.
It was too late when I realized that I need some messages there for work. If I reinstall my WhatsApp, will I get them back? Or is there a way to get back my messages without having to install it again?
Part 1. Accidentally Deleted Your WhatsApp Messages?
You may think that with your Huawei smartphone's high-end specs, you would be spared from data loss. You're gravely mistaken. Your images, videos, and contacts can be deleted anytime. Your WhatsApp messages are no exception.
WhatsApp has definitely made communication more convenient and affordable. Text messages and media files can be sent for free, making it one of the most popular instant messaging apps today.
But what if you accidentally hit delete in your chat history? Or you tapped the Remove Conversation button? Or you uninstalled the app to free up space on your phone. Don't worry. There are different solutions you can try to recover deleted WhatsApp messages from your Huawei device.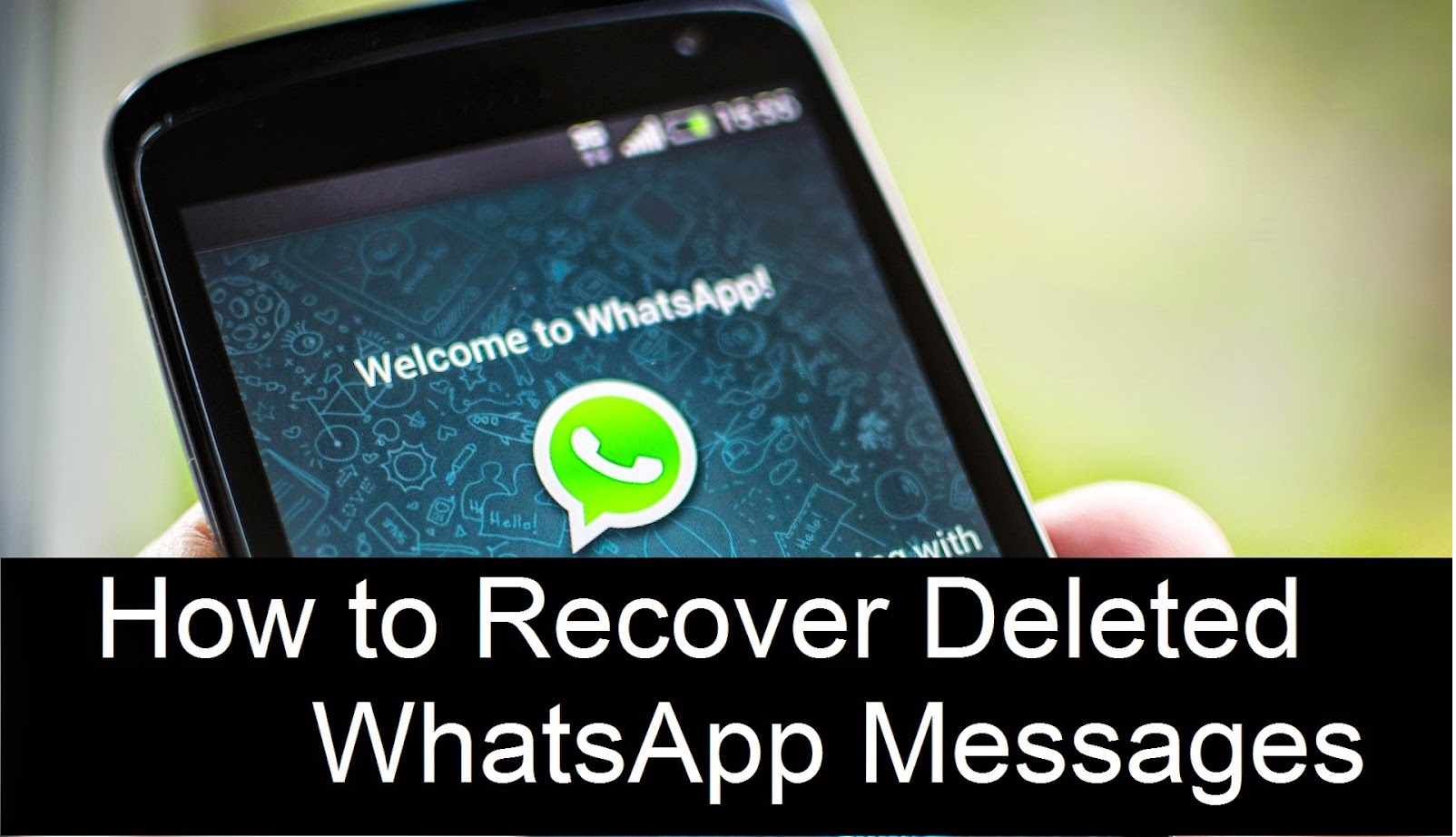 What Backup can restore WhatsApp messages?
Part 2. Recover Deleted WhatsApp Messages from Huawei with Backups
Local Backup
Local backups are made by WhatsApp every day at 2 pm. Up to 7 days' worth of backup files can be saved. After that, less recent files are automatically deleted. WhatsApp messages and media are saved as a file on your phone. You can see them in a WhatsApp folder on your SD card. If they are not there, you can check your phone's internal storage.
To get to them, just follow the steps below.
1. Uninstall WhatsApp on your Huawei phone. Install it again after.
2. Verify your number and when prompted, tap Restore.
Google Drive
Another way to back up WhatsApp messages is through Google Drive. The app's feature allows users to automatically back up to the said cloud storage. Before proceeding with the restoration, make sure to use the same mobile number and Google account that was used to create your backup.
1. Uninstall and reinstall WhatsApp.
2. Verify your number. You will then be prompted to restore your chat history from Google Drive.
3. Once the recovery is complete, click Next.
Recovering your deleted WhatsApp messages from backup involve uninstalling and reinstalling the app. Some users may find this inconvenient. Others want to switch to another messaging app. If that's the case for you, you will most probably prefer to use a third-party data recovery software instead.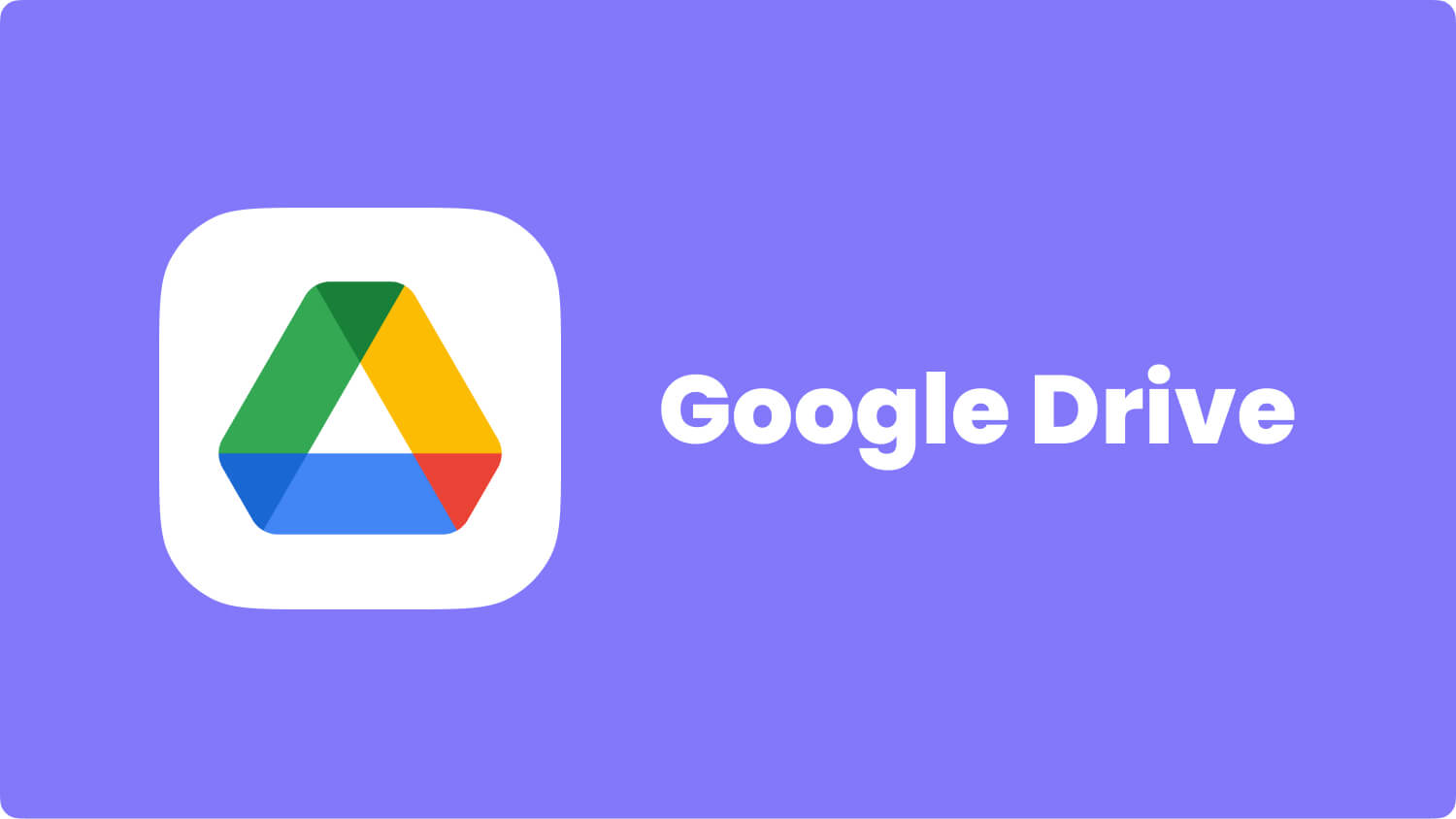 What is the best part?
Part 3. The Simplest Way to Recover Deleted WhatsApp Messages from Huawei Phone
If deleted WhatsApp messages are the cause of your headache, download Android Data Recovery Program now. You'll discover why millions of users trust the software to get their files back. With its high recovery success rate and compatibility with over 6,000 Android devices, FoneDog is simply one of the best in the market. Follow the step-by-step tutorial so you can get your WhatsApp messages back now. Or you can download the Free Version for a try.
Step 1. Run the software and connect your Huawei device.
Download FoneDog Android Data Recovery and wait for complete installation. Launch the software and connect your Huawei smartphone to the computer.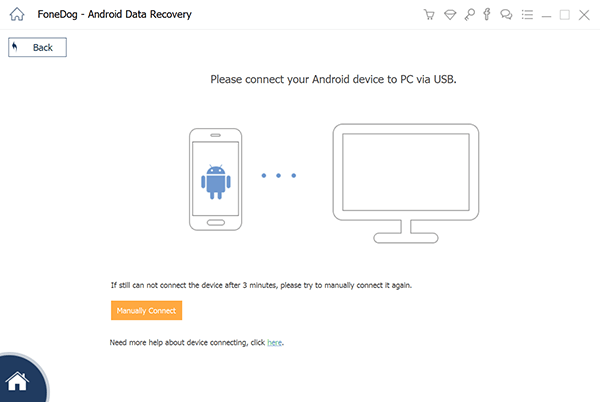 Connect Huawei to Computer -- Step1
Step 2. Enable USB debugging.
USB debugging is a mandatory process that will create a direct connection between your phone and the computer. This will allow the software access to your phone's files.
Do the steps below on your phone depending on your device's Android version.
For Android 4.2 or higher
Go to Settings > About Phone > Repeatedly tap Build Number until the phone informs you that it is in developer mode > Return to Settings > Developer Options > USB debugging
For Android 3.0 to 4.1
Head to Settings > Developer options > USB debugging
For Android 2.3 or earlier
Open Settings > Applications > Development > USB debugging
Once done, click OK on your computer and OK on your phone.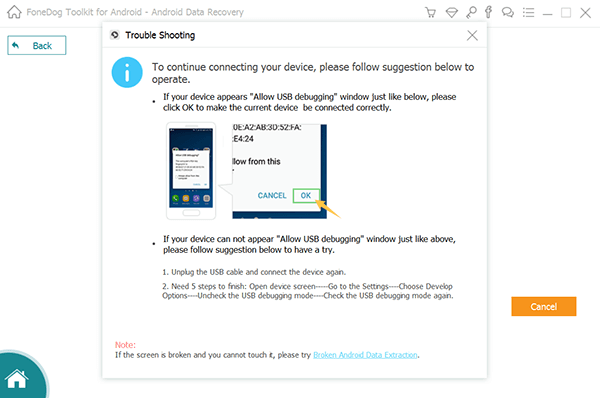 Allow USB Debugging -- Step2
Step 3. Specify the needed file types.
The software will ask you to select the file types you wish to recover. Under Contacts & Messages, choose WhatsApp and WhatsApp Attachments.
You can also tick the other items if you want the software to scan for those as well. Click Next to begin the scan.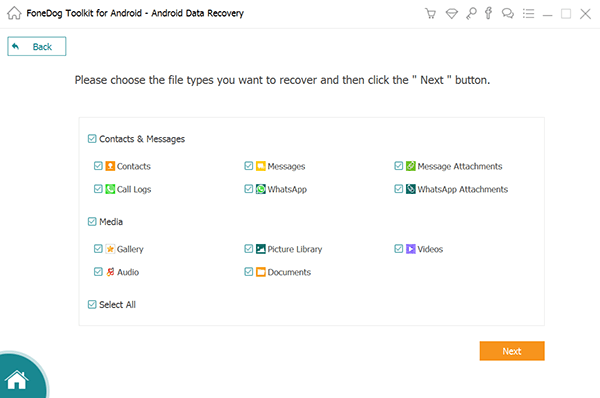 Select WhatsApp Messages -- Step3
Step 4. Recover Deleted WhatsApp Messages from Huawei
The scan may take several minutes. Once it is done, you will see the list of file types on the left.
Click on WhatsApp to view the messages that can be recovered.
Select those that you need by ticking the boxes beside them. Do the same for WhatsApp Attachments.
Finally, click Recover. The software will ask you for the folder where you want the files to be saved. Choose one and select Recover.
When the download ends, you may click on Open Folder to see your restored WhatsApp messages.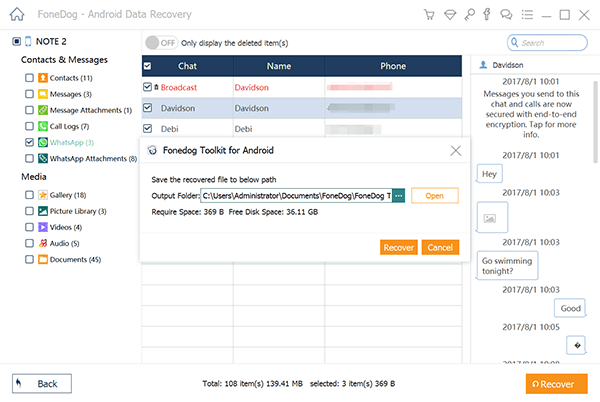 Recover Deleted WhatsApp Messages from Huawei -- Step4
Video Guide: How to Recover Deleted WhatsApp Messages from Huawei
Part 4. Recommendations
Don't fret about losing your WhatsApp messages by keeping backups. You can activate the backup feature on your WhatsApp. Here's how to do:
Open WhatsApp on your phone.
From Menu, click Settings > Chats > Chat backup
Select Back up to Google Drive. Set how often you want backups to be done.
Choose a Google account where your WhatsApp chat history will be backed up to.
Note that the first time you back up to Google Drive, it may take a while to finish. The subsequent backups will take shorter. It is also important to know that every time a new Google Drive backup is created, the previous one is automatically overwritten. This means that you cannot restore an older backup.
And if you prefer to get back removed WhatsApp messages on Huawei easier and faster, then don't uninstall your FoneDog Android Data Recovery yet. Who knows, you might need it again next time.
In fact, you can use it to retrieve lost images, call logs and SMS too. The full version allows you to root your device and permanently erase confidential files. It can even extract files from broken Android phones and tablets. Yes, it is possible!