4 Ways to Fix Samsung Galaxy Sudden Death: Black Screen of Death
by Wian LJ | Lasted Updated 2018-06-22 09:58:20
Hey guys, I was playing a game today and all of a sudden I got stuck on a black screen of death and even when I restart, it won't fix itself. My phone is Samsung Galaxy S7. Please help me!
In this video, you can learn how to fix Samsung black screen. When you meet black screen of death, this guide can help you!
Part 1. The Unwanted Sudden Death of Samsung Phones
Samsung is the most popular Android Smartphone followed by different brands tagging along with the Android fever. It is now the toughest competitor of Apple and the biggest Android mobile phones and tablets. Android is an open source operating system, has created different capabilities that make each brand unique with outstanding features.
Samsung has proven that they dominate them with a world of smartphones. However, even smartphones have weaknesses too and Samsung isn't free of it. The Samsung galaxy black screen of death has affected many of the Galaxy series users and they have experienced different signs and symptoms before their smartphones completely gave up and died.
Now, nobody wants a dead phone, right? Just like Apple, Samsung is having a sudden black screen of death. So what is a black screen of death exactly and how does it affect the way we use our mobile devices?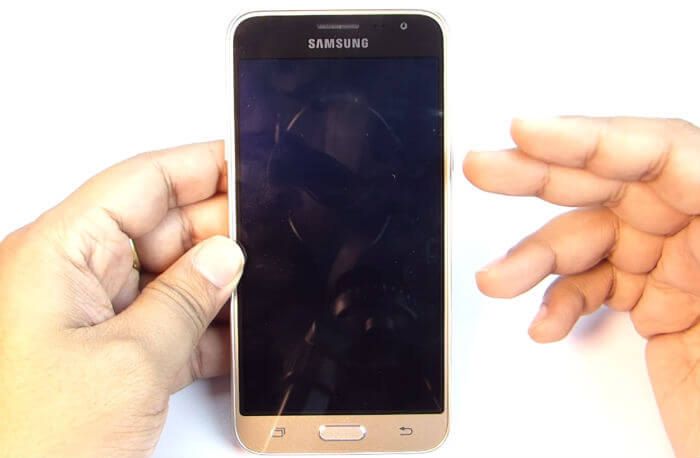 fix Samsung black screen of death
Part 2. What Causes Samsung Black Screen of Death
Here are discussing what causes of the Samsung galaxy s6 black screen of death.
It is hard to determine in one instance that the device died because of black screen of death. However, there are common causes and symptoms that may have been recurring on your phones and we summed it all down here to help more users worldwide become aware of this issue.
The most sudden black screen of death (BSoD) is a software related issue of the ROM, either customized or running the newer versions which are undergoing stability. This is, however, due to developer's glitch, so the phone can be replaced by the store where you purchased the handset. Here are the common causes of the galaxy black screen of death:
System Crashed - If you notice on your Samsung device when you frequently use it, you will experience system crashing and pop-up messages like "Launcher not responding" or whenever using a specific app "__ not responding, would you like to close it?" and sometimes restarts on its own. This crashing is caused by many reasons: low-memory space, low system or app debugging and much more.


Slowness or Latency – Before the whole Samsung device crashes, you will notice that your smartphone is often freezing and slowing down. This can be an issue of poor memory or an older software version that needed an update.


Restarting Multiple Times – This is caused by either hardware or software issues. A poor battery management can be a reason or the phone may have been dropped and the internal parts loosened that may have caused the restarting problem.


Battery drains faster and Green light blinking – Battery issues can lead to Samsung phone suddenly died, so if you mostly wait for your phone to drain before you begin to charge, think twice, it can lead to a more serious issue. It may also happen if you leave your phone plugged into charger overnight or for a longer time than required. The green light may be stuck on blinking only even if removed from the charger already.


Network- Network connections could sometimes be another cause of freezing that can lead to a sudden black screen of death. However, Samsung has a reliable name for having auto network stability so it happens rarely to Samsung devices.
But then, of course, Samsung is not error-free, it has experienced sudden black screen of death (BSOD) to most of its galaxy series especially the older smartphones and even the newer ones.
Part 3. Common Solutions to Samsung Black Screen of Death Fix
Before any unfortunate event will happen that your Samsung device will not power on at all even with full charging done, make sure to keep a handful of these quick fixes to resolve the signs of the Samsung phone suddenly died. If you are experiencing Samsung phone suddenly died, here are some quick ways to resolve it: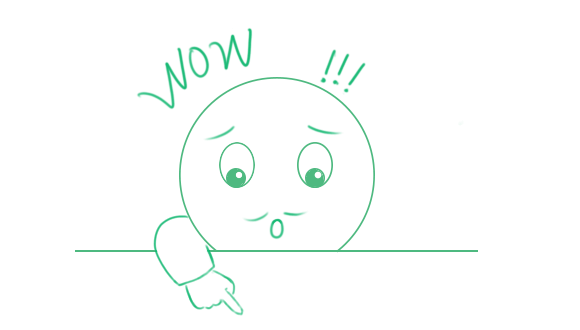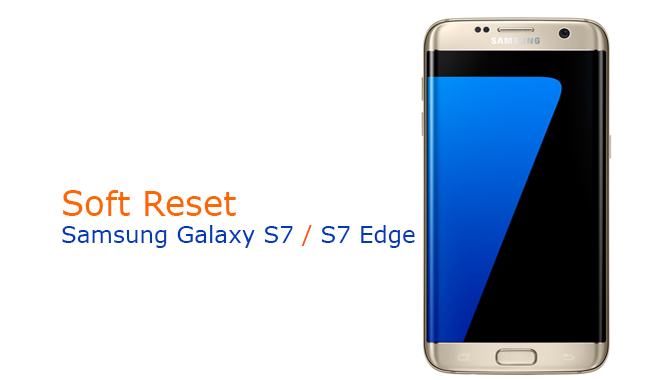 1. Perform Soft Reset- If the phone is charged and not turning on, do a soft reset by, removing the protective casings and cover, taking the battery out and let it rest for about 30 seconds.
After a quick rest, put everything back, make sure to do it carefully and restart the device.
2. Take out the SD Card – If you are using a Samsung Galaxy S5 phone, well there are cases that the SD card may cause an issue with the device and lead to a black screen of death.
If a soft reset did not work, try removing the SD card and the battery and let it sit for about 5-10 seconds. After a while, try reinserting the battery only and charge it, then try turning it on.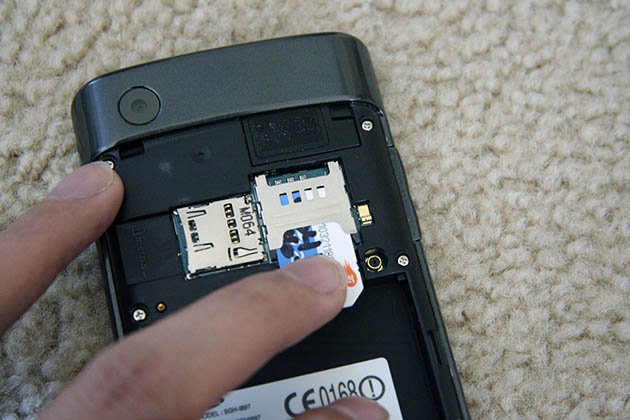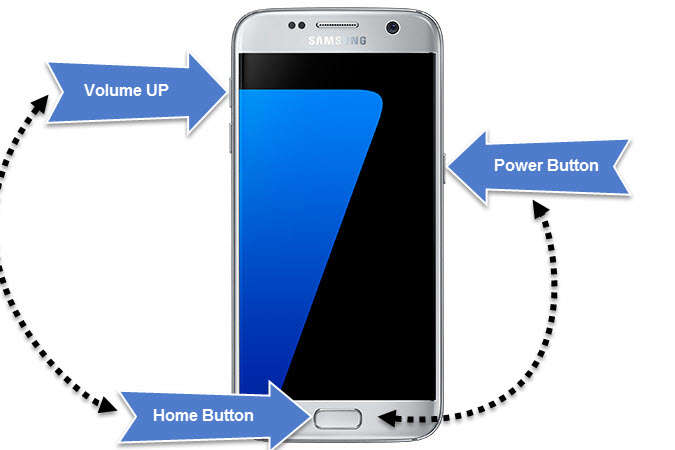 3. Hard Reset – Now if the second tip fails, you need to do a hard reset. A hard reset will be the final fix to resolve the Samsung black screen of death. However, this will erase all the data on your phone.
To perform the hard reset you need to: keep the SD card out, insert the battery back, and plug your phone into the charger. This time you need to press and hold the Power, Volume Up (+), and Home buttons to boot the device into recovery mode.
Once in the recovery mode, select Factory Reset/Wipe Data by using the Volume Up (+) and Down (-) keys.
If you are experiencing freezing or crashing on your Samsung devices, you can do the following to avoid further issues like the issue we show in this article.
Note:
Boot Device to Safe Mode – There are apps that seem to be suspicious that keep on crashing or closing or restarting the phone whenever you open. Booting your phone into safe mode will help you determine if an app is causing your device to freeze. If confirmed, you need to uninstall these apps to make sure that your phone will not have further issues.
How to enter Safe Mode:
Turn off the phone
Gently Press and hold Power or Lock button for about 2 seconds in order to turn on the device.
If the Samsung logo shows up, press and gently hold the Volume Down

(-) button

until "lock screen" appears.

If the lock screen shows up,

the

Safe mode

will be

shown in the lower left side corner of the phone screen.
How to exit Safe mode:
Press the

Power button and then touch

Restart
Disable or Turn Off Dark Screen mode – In order to verify that the dark screen is not only caused by phone settings, go to Settings> Accessibility> Vision> Dark Screen On/Off slider
Samsung black screen fixes shown below!
Part 4. Best Recommendation - Extract Phone Data on Samsung Device Infected by Black screen of Death
When worst case scenario happens that your Samsung Android black screen of death is irreparable, your hope dies out. However, the brighter side of this issue is, there is an option to extract the data stored on your phone in just a few steps.
FoneDog toolkit -Android Data Recovery is the world's 1st Android file recovery third party software that aims to help those hopeless cases of the issue.
It has the highest recovery rate in this industry with the promise to give users a hassle-free and effective data extraction to even the broken and damaged devices. It is also compatible with all Samsung Galaxy series devices. So here's how to use Android Data Recovery for Black Screen Samsung:
You have a chance to download the free version for a try. Just Click the below download button.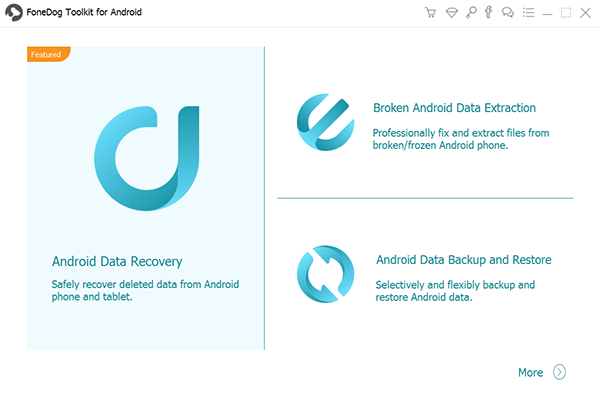 Step 1. Download FoneDog - Android Data Recovery and Then Launch on the Computer
You can download FoneDog - Android Data Recovery software even to your Windows or Mac computer. After installation, launch the software to begin the recovery process.
Then Select the Data Extraction (Damaged Device). And then to fix Samsung black screen of death.
Step2. Connect the Samsung device to the computer using a reliable USB cable
After you have connected the Samsung device and the computer, click on "Scan" when the program detected the device connection.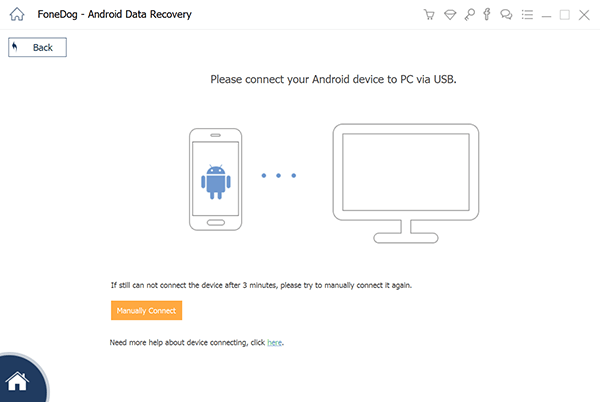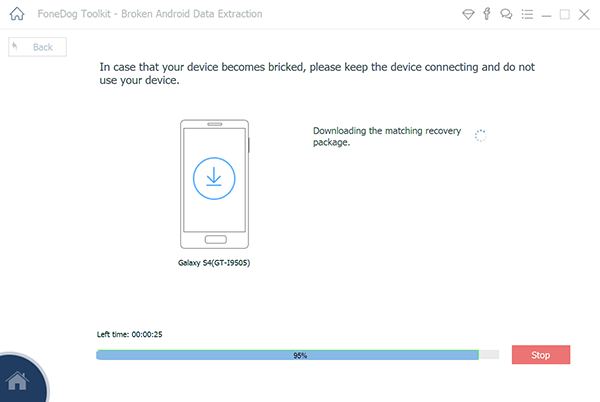 Step4. Choose the right Fault Type
On the next step, you need to choose between "'Touch doesn't work or cannot access the phone" and "Black and Broken Screen".
After you have chosen the right fault type, you need to enter the right make and model of your Samsung device. Please take note that you need to enter the correct make and model.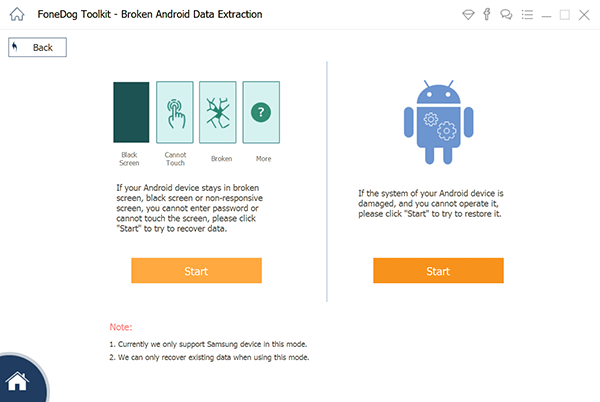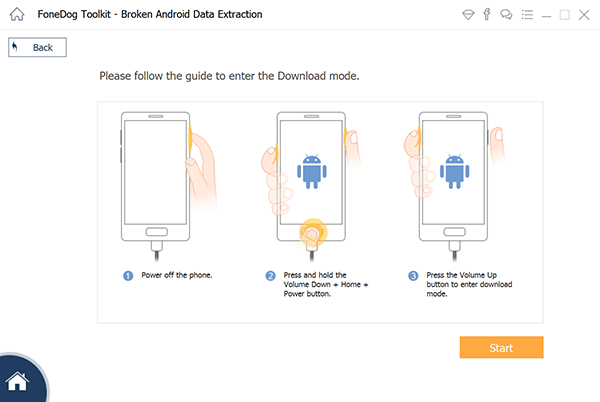 Step5. Enter into "Download Mode"
There are 3 steps to enter into "Download Mode" simply follow the on-screen instruction carefully:
Turn-Off your Samsung Devices
Altogether press and hold, "Power", "Home" and "Volume Down"
Using the Volume Up (+) keys navigate through the "Download Mode"
Step 6. Choose all or selectively choose the recovered items
FoneDog - Android Data Recovery will scan and analyze the data stored on your Samsung phone. On the next screen, you will see all the recovered data inside your phone.
You can sort out all the items on the left-side panel of the screen where you have the option to select all of the files or simply choose only the much-needed information.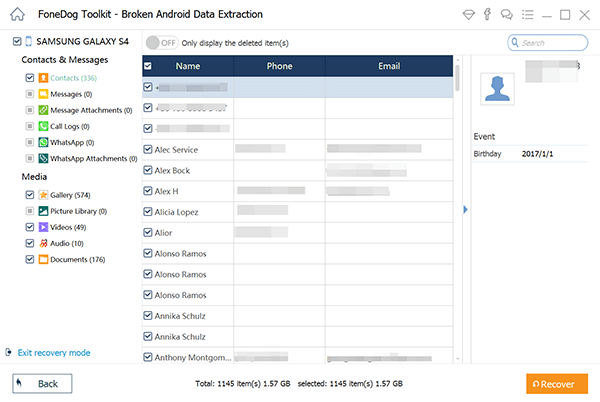 4 Ways to Fix Samsung Galaxy Sudden Death: Black Screen of Death
Tips & Tricks about Android Data Recovery