By Nathan E. Malpass, Last updated: January 6, 2023
"The screen on my S7 Edge suddenly turned black. I just charged it, so I'm sure the battery isn't fully drained yet. What's wrong with my phone, and how can I fix that?"
— By An Anonymous Samsung S7 Edge User
How to fix the black screen of death on Samsung Galaxy S7 Edge? This article is going to tell you how to efficiently solve this problem.
Tips:
Before We Fix Samsung S7 Edge Black Screen Issue:
Having spent several years writing software for Android phones, we have created a tool for Android users to save their data from broken phones.
Here is a tip: Download FoneDog Broken Android Data Extraction to safely recover your data from the broken phone to your computer. For you to fix the Samsung Galaxy S7 Edge black screen of death problems, we have also collected some great solutions below.
Broken Android Data Extraction Recover photos, messages, WhatsApp, videos, contacts, call history from broken Samsung Phone. Recover Data when you cannot enter the password on Android. Complete Compatible with Samsung Galaxy devices. Free Download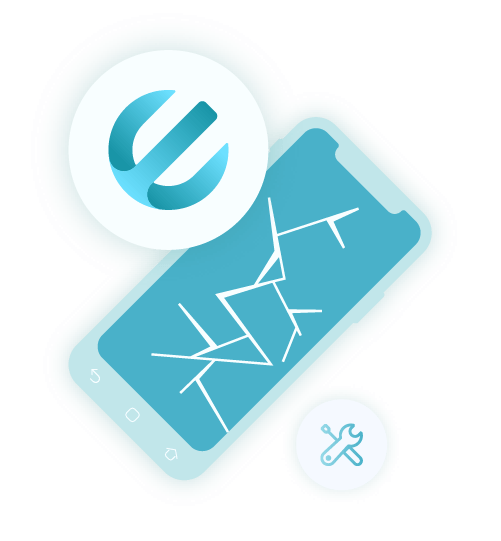 Part 1. What Is The Black Screen of Death?Part 2. How to Recover Data from Samsung Devices with Black Screen of Death?Part 3. How to Fix Samsung S7 Black Screen of DeathPart 4. Video Guide: How to Repair Samsung Galaxy Device Black Screen?Part 5. Recommendations.
Part 1. What Is The Black Screen of Death?
You may think your phone has merely powered off by itself. However, after several tries to turn it on, you still see nothing on your screen. You may find it strange that the notification light on your phone is blinking and yet, your device is not responding. You may have come face to face with the black screen of death. What causes that anyway? The black screen of death can be triggered by hardware and software damage. Then you might think of transferring your data from the dead phone to a new phone but have no idea how to.
The daily wear and tear on the phone may have taken its toll. Physical damage, brought about when your phone fell or was subject to force, can also be behind it. Bugs in the devices' system can also put phones in a blackout. That can happen if you have installed incompatible apps on your phone.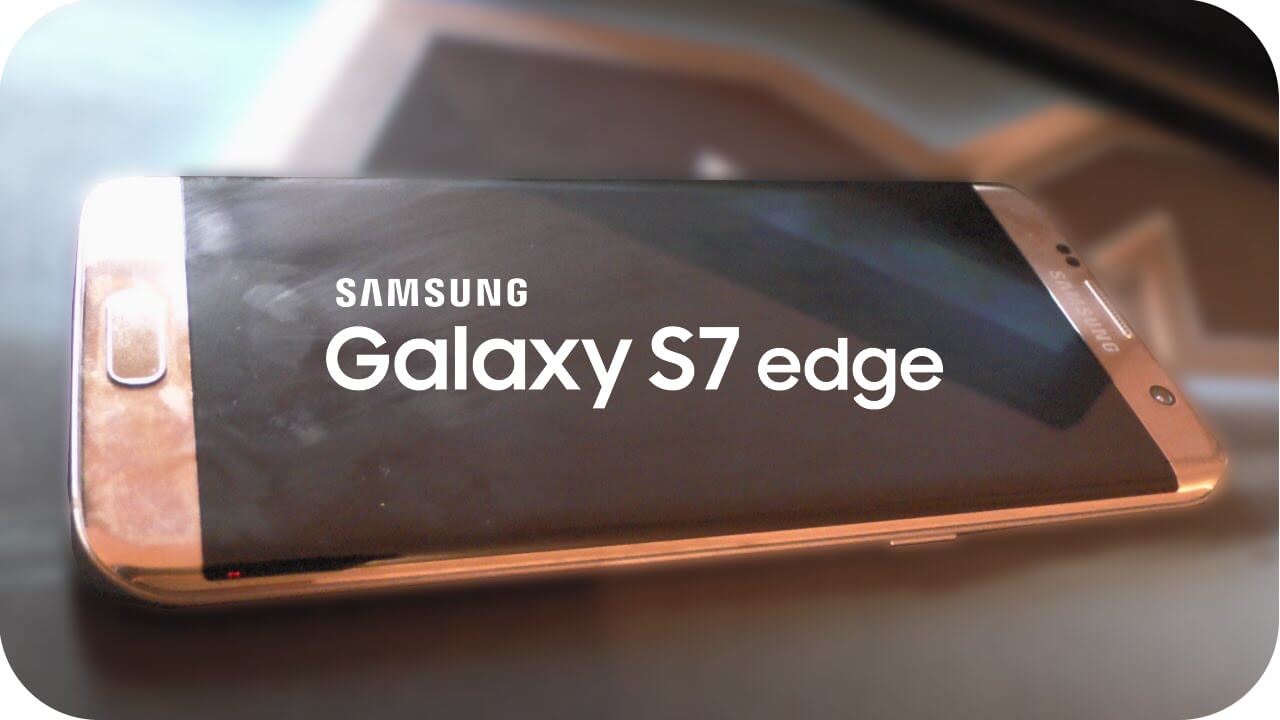 The black screen can easily cause worry, or even panic, among users. There is no need to though. Before anything else, retrieve your phone's data. You must be wondering how you can do that if you can't even tap on your device.
That's possible with FoneDogToolkit - Broken Android Data Extraction. Read on to learn more. But of course, we won't cap off this post without helping you fix your Samsung Galaxy S7 Edge and get rid of the black screen of death. We'll also provide you with tips to keep the screen of death from rearing its ugly head again.
Note: The product Broken Android Data Extraction is only for Samsung devices. And here is the supported model list. Please check carefully and confirm whether your device is inside before you purchase the product.
Part 2. How to Recover Data from Samsung Devices with Black Screen of Death?
The black screen of death makes it impossible for you to access your data. Good thing, we have a solution that doesn't involve tapping on your phone. With it, you can get your text messages from this broken phone with a high success rate, as well as other data.
FoneDog Android Toolkit is a respected authority in data recovery. It doesn't come as a surprise with its wide compatibility and effective and safe file retrieval. You can even use it for 30 days – for free! Download FoneDog Android Toolkit on your computer to get your files out of your broken phone.
Step 1. Launch FoneDog Android Toolkit
You will see a list of options after running the software. From the choices, choose Broken Android Data Extraction. Connect your Samsung Galaxy device to the computer.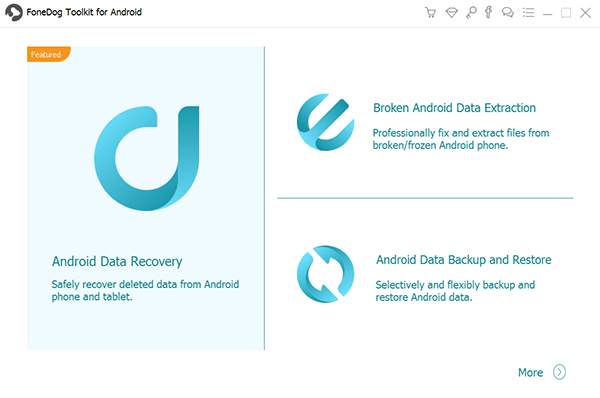 Step 2. Select Match Samsung Phone Issue
The software will present two types of Android device issues. For phones with the black screen of death, click the Start button on the left side of the interface.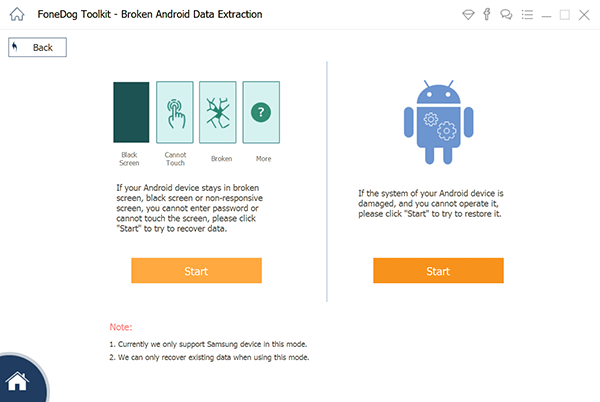 Step 3. Select Device Name and Model
From the list of supported devices, select your device's name and model. Once done, simply click Confirm.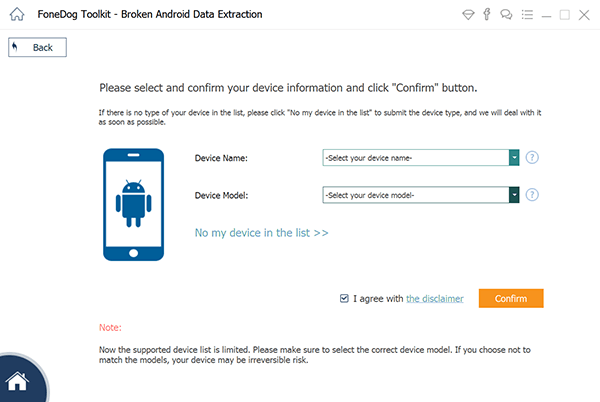 Step 4. Enable Download Mode on Samsung
To download the matching recovery package for your Samsung device, you must put it into download mode. Here's how to do it.
Power off your phone.
Press and hold the Power, Home, and Volume Down buttons all at the same time.
Press the Volume Up key to finally enter into download mode.
Once the download mode is on, the software will download the appropriate recovery package for your phone. The program will also start extracting data, both existing and deleted.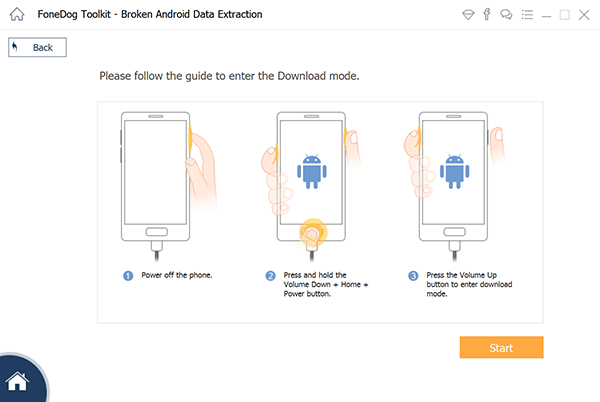 Step 5. Preview and Recover Data by Fixing Samsung Galaxy Device Black Screen
A list of file types will appear on the screen. If you wish to recover all files, tick the boxes beside all data types and hit Recover. Clicking this will prompt the software to save the files to your computer.
You may also opt to retrieve several files of your choice. You can make the selection by reviewing the contents of each data type and marking the items that you like to keep. When you are decided on your choices, click the Recover button.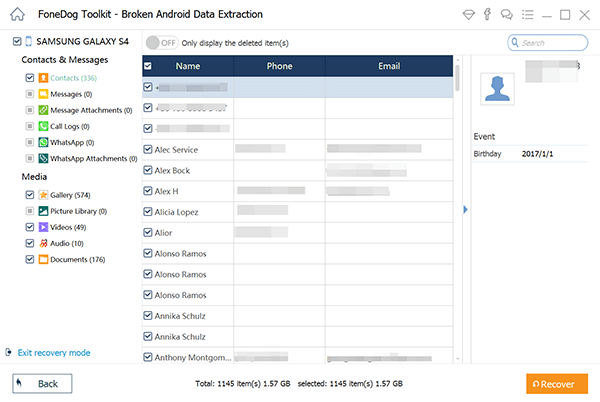 While data extraction can be done as a measure to protect your data, it is also useful for an easy transition into a new smartphone. By creating a copy of the device's files on the computer, transferring them to a new phone becomes simpler and more convenient.
Part 3. How to Fix Samsung S7 Black Screen of Death
Say goodbye to the black screen of death with our 2 suggested solutions.
Fix #1: Clear Cache on Your Device
If your phone is full of cache, it can leave your phone's screen black. Wiping off the cache can address the problem. Since the screen is unresponsive, your phone should enter into recovery mode to complete the process.
Turn off your Galaxy S7 Edge.
Press the Power, Volume Up, and Home buttons at the same time. This will allow your phone to boot into recovery mode.
Use the Volume down button to reach the option wipe cache partition. Press the Power key to select that. Select yes to confirm the action.
Select reboot system now by pressing the Power button.
If the death screen still stays on, move on to the next method.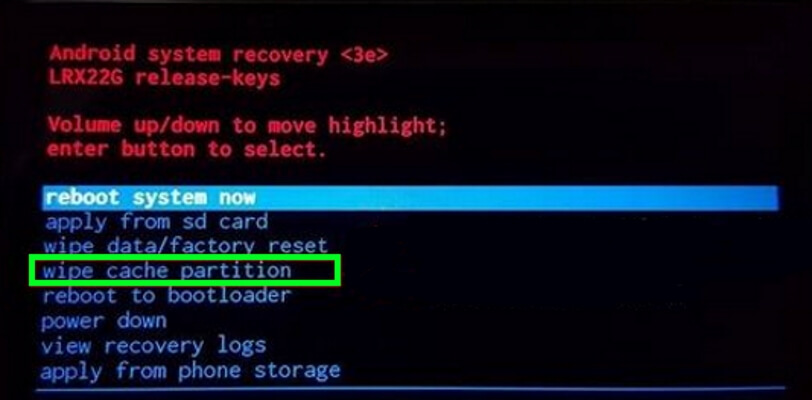 Fix #2: Perform a Factory Reset
Performing a factory reset will wipe off all data and settings on your phone. This must then be your last resort.
Turn off your device and press the Power, Volume Up, Home buttons altogether.
Use the Volume Down key to reaching the option wipe data/factory reset. Select it by pressing the Power button. Select yes to proceed with the factory reset.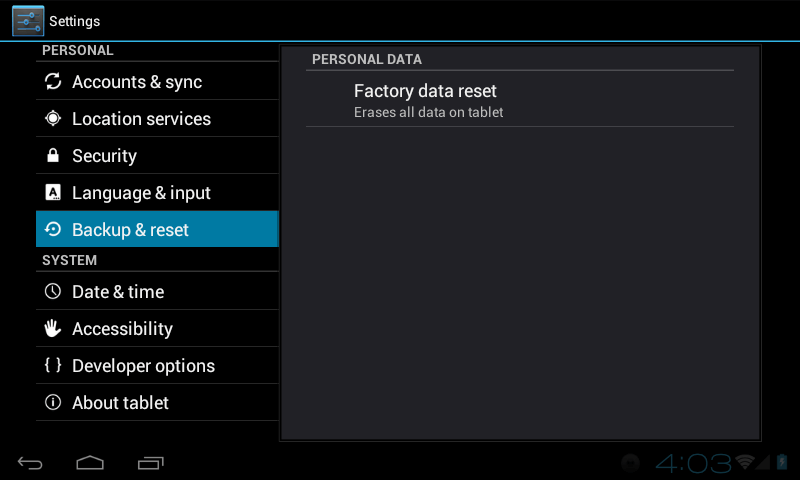 Part 4. Video Guide: How to Repair Samsung Galaxy Device Black Screen?
Now if our 2 fixes have not done the trick, it is time to seek the help of a professional. Your phone can turn out to be completely non-functional. But at least you can sleep well knowing that you have your files safe and sound on your computer, courtesy of FoneDog Android Toolkit.
Part 5. Recommendations.
Whatever caused the black screen of death, you must understand that it is a symptom of an underlying device issue. A hardware or software damage may have already been affecting your phone's performance without your knowing it. To get to the root of the problem, here are a few tips to help you out.
Install apps from trusted sources and developers only.
Download an anti-virus program for your phone.
Keep your Android OS update.
Replace your phone's battery if it is malfunctioning.
Regularly perform backups. It's better to be safe than sorry.
In any case, you can rely on FoneDog Toolkit -Broken Android Data Extraction. It is a one-stop shop for your data needs. It can recover your data and even create backups of your files!