By Nathan E. Malpass, Last updated: February 9, 2020
"I've been searching for the best Samsung data recovery software to use for my Samsung Galaxy S8, but I'm overwhelmed with so many to choose from. Can you recommend the best so that I can quickly recover my deleted files?"
Let's first discuss what causes data loss, and then discuss how to choose reliable Samsung data recovery software to recover data.
Tip: 4 Easy Solutions to Samsung Black Screen
Part 1. What Caused the Loss of Data in Samsung Devices?Part 2. How to Look for The Best Samsung Data Recovery Software? Part 3. How to Use Professional Samsung Data Recovery Software?Video Guide: How to Recover Deleted Data from Samsung Phone?Part 4. Conclusions.
Part 1. What Caused the Loss of Data in Samsung Devices?
The situation that caused Samsung device data loss is very wide, so here are some:
1.Human error
1) accidentally damaged the Samsung mobile phone;
2) Delete important data by mistake.
2. Hardware failure
1) The sector is broken
2) The replacement battery is broken.
3) The SD card is broken.
3. Software failure
1) Software incompatibility issues occur when upgrading to the latest Samsung OS version
2) Error resetting the device to factory settings
3) Being attacked by a virus
4) ROM flashing problem
5) There was a problem when trying the root user device
There may be other reasons for the loss of data on the Samsung device. Although they are not under our control, we can recover accidentally deleted or lost data from Samsung phones.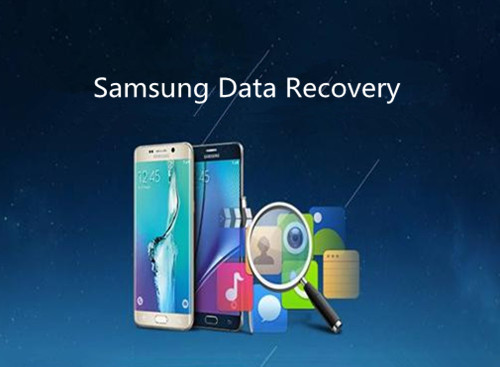 Part 2. How to Look for The Best Samsung Data Recovery Software?
If it's your first time to experience data loss on your Samsung smartphone or tablet, then it may be difficult for you to find the most suitable data recovery software to use on your device. You might have read dozens of reviews, and you still can't decide which one to download.
With a plethora of software available, how do you narrow them down and spot the best among them? Let us give you a rundown of features that you should find in a good Samsung data recovery software.
A great software is good at what it does. It must have a proven track record of delivering results. For data recovery software, they must have a high recovery success rate. They should be capable of retrieving lost files in Samsung devices, fast. One way to spot them is to search for software with high ratings and positive reviews on multiple sites.
Whether you lost data on your phone's internal memory or microSD card, data recovery software must be able to recover them. Options must also be available to handle both working and broken Samsung devices. Look for a software that goes the extra mile and does more than recovering Samsung data If you're going to download a software, why not get the one that will give you more value than others?
Check if your Samsung device and its Android version are supported by the software. Some are no longer compatible with old models, while others may not be able to support the latest ones in the market. We recommend you to choose the software that supports the most number of devices. That way, if you do buy a new phone, you can still take advantage of the software.
Go for the recovery tool that is capable of restoring as many types of data as possible. These include contacts, messages and attachments, call history, images, videos, audio files, and data from apps such as WhatsApp.
Anyone with a phone wants to keep their data private. Look for a data recovery software that keeps your files – both existing and deleted – secure from unauthorized persons. It must be free from virus and malware. Most importantly, your Samsung device's files must remain intact and protected during the recovery process.
Prompt customer service is a must. If you have any technical inquiries with the software, you should easily be able to contact the company via e-mail, phone, or live chat. Important information and FAQs must be readily available on their website to address your concerns.
People Also ReadHow to Recover Deleted Photos from Android GalleryTop 5 Samsung Backup Software for PC in 2018 Free Download
Based on the above criteria, FoneDog Android Data Recovery fits the bill, which is regarded as the best data recovery software in the market. you may ask why and how it can be so good, ok, let us list the reasons.
Part 3. How to Use Professional Samsung Data Recovery Software?
Some excellent features of FoneDog Android Data Recovery:
FoneDog has the highest recovery success rate in the industry
We offer more than just data recovery. We provide the following options:
Android Data Recovery to retrieve files from working Android devices
Broken Android Data Extraction to recover data from broken devices
Android Data Eraser to get rid of those confidential files you want completely eradicated
Android Root to root your device and get the most out of Android with just one click
Our software supports over 6000 Android devices, including the latest Samsung S8 and Note 8. It can be installed on both Mac and Windows computers.
Our data recovery services cover all file types, including Contacts, Call Logs, Messages, Audio, Videos, Gallery, Picture Library, Documents and even WhatsApp Messages and Attachments
Our interface is secured and only you can access your data. Your data stays safe and none will be overwritten during the scanning and recovery process. Our Customer Support team is ready to answer your inquiries.
Our One Business Day Email Service will ensure that all your inquiries get answered within 24 hours. Read our articles and watch our videos for in-depth tutorials about recovering various file types from Android and iOS-run devices. Everything you need is on our website.
Here are the detailed steps to restore Samsung data using FoneDog toolkit.
Step 1. Launch Android Data Recovery and Connect Your Android Device.
Now that you have found the best data recovery software for your Samsung device, go download it to your computer. Start using it with instructions below. Run the software and connect your Samsung smartphone or tablet to your computer via a USB cable.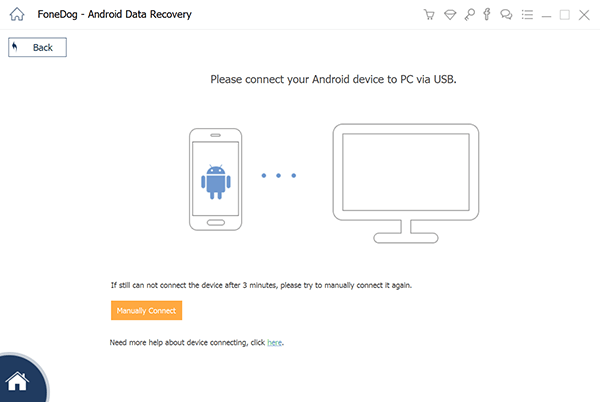 Step 2. Enable USB Debugging.
A prompt will appear to enable USB debugging. This is a required process to allow for a direct connection between the device and your computer. Follow the instructions below according to your device's operating system.
For Android 4.2 or higher
Select Settings
Click About Phone
Click Build Number for a few times until a prompt saying "You are under developer mode" comes out.
Go back to Settings
Select Developer options
Click USB debugging
For Android 3.0 to 4.1
Select Settings
Click Developer options
Select USB debugging
After the steps above, tap OK on Android Recovery Software and OK on your Samsung device.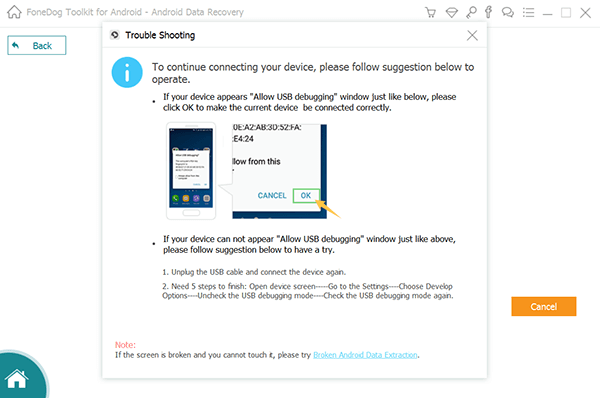 Step 3. Choose Which File Types to Scan.
The software will show you different file types it can recover. You may select all or choose only the applicable ones to shorten the scanning process. Tick the boxes of your desired data types and click Next.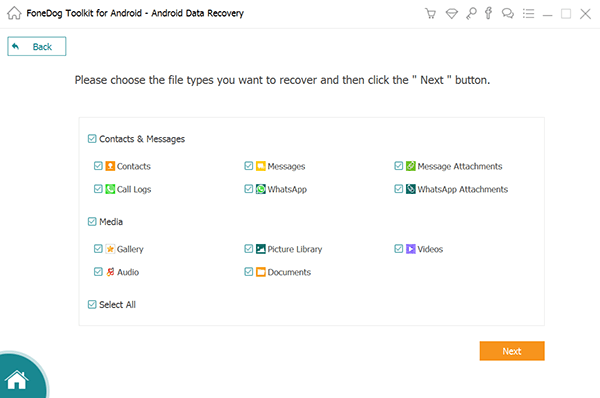 Step 4. Selectively Restore Desired Files.
After scanning, the software will show you the specific files it was able to find on your device. The interface allows you to preview them before recovering them. Select the files by ticking the boxes beside the files. Click Recover to save the files on your computer. You may access the restored files by clicking on Open Folder.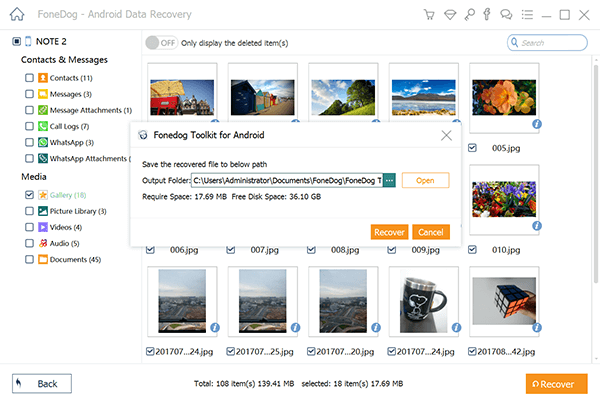 Why not leave the job to the expert, then? Have peace of mind by using only the best Samsung data recovery software to restore all throughout. The first 30 days are on us so you have nothing to lose!
Video Guide: How to Recover Deleted Data from Samsung Phone?
Want to recover data from Samsung S8 phone? You come to the right place. Learn more about all the things it does below by clicking on the videos.
Part 4. Conclusions.
Losing data may happen in a blink of an eye, but it is very easy to get them back through data recovery software. Do not blindly download any tool you find on the internet. Watch out for software that can cause you more problems with viruses and worse data losses.