"I need to recover deleted contacts from Asus Zenfone. I accidentally deleted contacts from my Asus Zenfone last night and most of them were from faraway friends and office colleagues. I heard that some program can recover those contacts, do you know that?"
Video Guide: How to Retrieve Deleted Contacts from Asus ZenfonePart 1. Common Backup Ways for Asus ZenfonePart 2. Other Backup Solutions for Asus ZenfonePart 3. Extract Deleted Contacts from Asus Zenfone Without any Backup FilesPart 4. Summary
Video Guide: How to Retrieve Deleted Contacts from Asus Zenfone
For better recovery results, stop using your Asus Zenfone once you discovered that you have accidentally deleted your contacts. This is to avoid overwriting of information inside the phone. This video shows you how to restore removed contacts from Asus Zenfone Phone when your Asus Zenfone contacts disappeared.
Part 1. Common Backup Ways for Asus Zenfone
Asus Webstorage – This cloud storage offers 5GB of free space to all newly registered Asus users. You can take advantage of this big amount of space to store your photos, videos, and other media files. All you need is an Asus account to start using.
Google Drive – This is another storage offered by Google with 15GB free space. However, if you are an Asus user and you downloaded and started using Google Drive, you will have an additional 100 GB storage to enjoy!
Microsoft One Drive – This online store also offers 5GB free space similar to Google Drive but only provided by Microsoft. You can enjoy easy access anytime, anywhere across any devices in Windows environment. One Drive allows you to share and access data from all linked applications.
Part 2. Other Backup Solutions for Asus Zenfone
Data loss is no longer a big headache with today's technology. However, not all people are aware of how to avoid data loss. They are not aware that their current smartphones have the capabilities to back up their most important files and data such as contacts, call logs, messages, photos, videos, and much more.
Just like Asus Zenfone, that is equipped with the most advanced mobile technology that allows users to maximize its full potential, data loss will be minimized if users are fully aware of certain backup options.
Although AsusBackup app has been discontinued recently, there are still various ways to backup and restore all your contacts and other phone contents. In this article, you will learn how to backup contacts in different ways and how to restore deleted contacts from Asus Zenfone if your Asus Zenfone contacts disappeared in a sudden.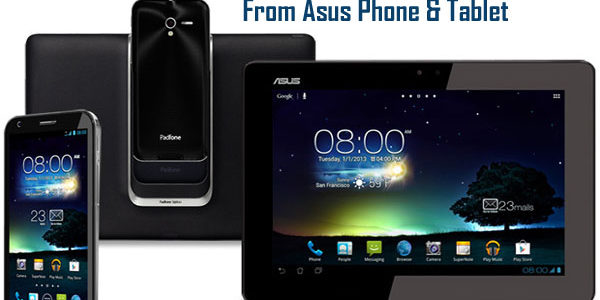 Recover deleted data from Asus Zonefone
Backup Asus Contacts to Google/Gmail
As it is given, Asus Zenfone is powered by Android so you can take advantage of Google backup options. You can enable the synchronization of your contacts to your Gmail account wherein you can restore them immediately and easily whenever things go wrong. Here is how to do it:
Open the Settings menu from the handset
Tap Accounts under the Personal
Tap Google account to sync your data
If necessary, check the boxes next to contacts, calendar, email, and other data you wish to sync
People Also Read:
How to Recover Deleted Contacts from Gmail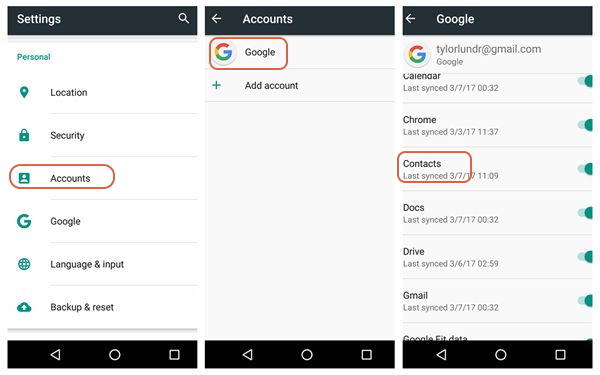 Backup Asus Zenfone Contacts to SD Card
Launch Contacts app
Tap the menu key
Press Manage Contacts
Choose Import/Export
Tap Export to storage
Select the desired contacts to backup or you may select all
The backup file will be saved in the SD card with its corresponding file name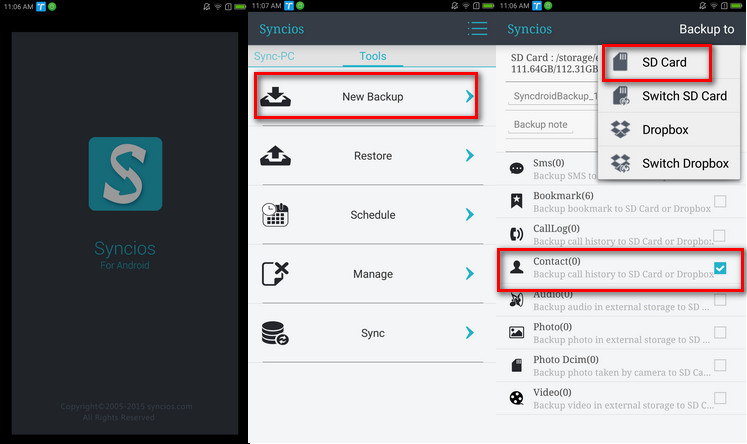 Part 3. Extract Deleted Contacts from Asus Zenfone Without any Backup Files
At extract removed contacts from Asus Zenfone, you need to use FoneDog Toolkit – Android Data Recovery. This recovery program is the perfect partner for all kinds of data loss like restoring contacts, messages(just click this link as a reference: https://www.fonedog.com/android-data-recovery/5-steps-recover-deleted-text-messages-android.html), videos and much more.
FoneDog Toolkit – Android Data Recovery works with all kinds of Android smartphones like Asus Zenfone, Samsung, LG, HTC, and so on. It was designed to provide better and effective recovery by making sure that all your phone files are kept secure and safe. To use this software, follow these steps:
Step 1. Download FoneDog Toolkit – Android Data Recovery
Android Data Recovery from FoneDog is available for download on both Windows and Mac computers. Choose the right version for you and install the program.
Complete the installation by following the onscreen guides and launch it right after.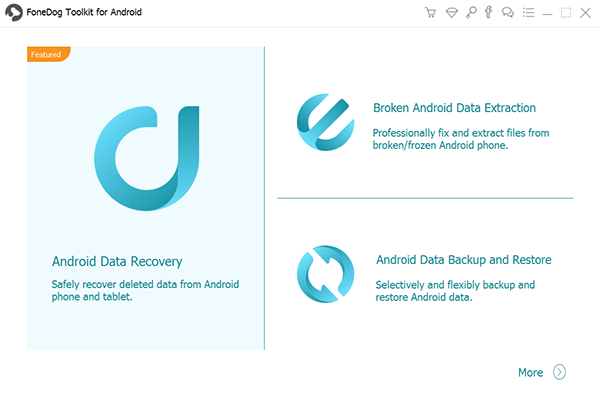 Step 2. Connect Asus Zenfone Using USB Cable
With the help of a USB cable, connect both the Smartphone and the computer. Wait until the program automatically detects the connection.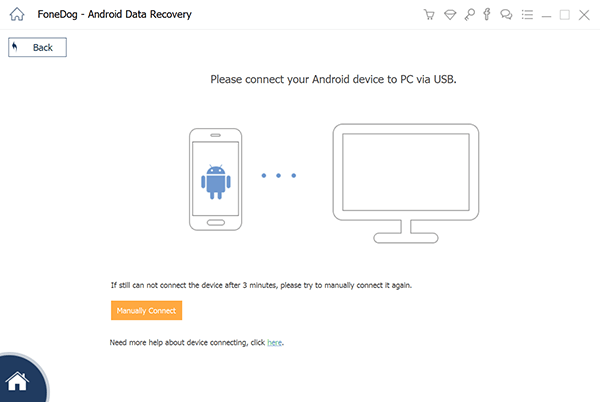 Step 3. Allow USB Debugging
If you have not yet opened the USB debugging on the handset, you will be asked by FoneDog Toolkit – Android Data Recovery to enable the USB debugging to start the recovery process.
For Android versions 4.2 and up:
Go to Settings app
Scroll to the bottom and tap About Phone
Find and Press Build Number for seven times. "You are under developer mode" screen notification will show
Go back to Settings
Find and enable Developer Options
Enable USB debugging box
Click OK on the computer screen once you have enabled the USB debugging.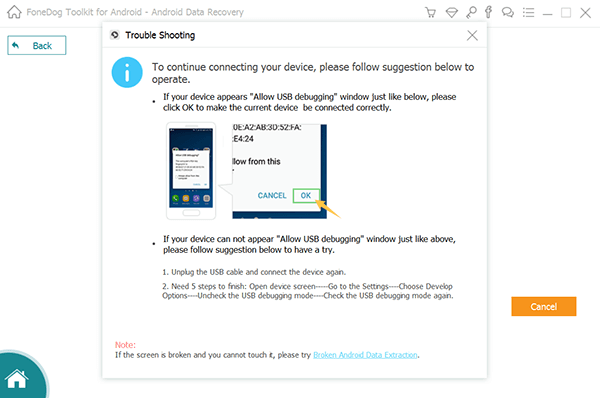 Step 4. Select Contacts for Recovery
On the next given screen, you will need to choose which files you want to recover. Tick the box for Contacts and click Next to start the scanning.
More Refer:
Best Solution to Recover Your Deleted Contacts on Your Android Device
How to Recover Deleted Files from Android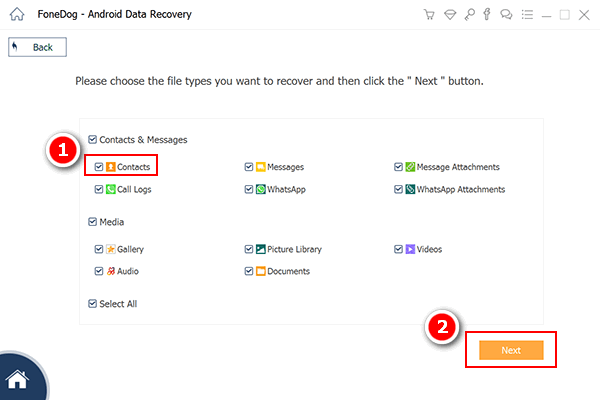 Step 5. Allow Scan Permission
If there will be a pop up on your device screen asking for permission to Allow/Grant/Authorize FoneDog Toolkit – Android Data Recovery to scan the phone, kindly confirm and allow access to let the software begin the recovery process.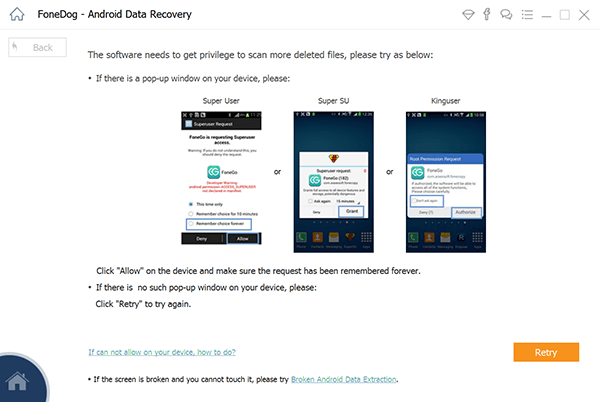 Step 6. Preview and Retrieve Deleted Contacts from Asus Zenfone
When the scanning is completed, you can now see a display of all recovered files on the right side of the screen.
You can now preview each of the lost or deleted contacts and by ticking the boxes beside each, you can recover them selectively or the entire contacts.
Click on the Recover button at the bottom of the screen to save the contacts on the computer. This will be in a form of HTML or CSV file formats.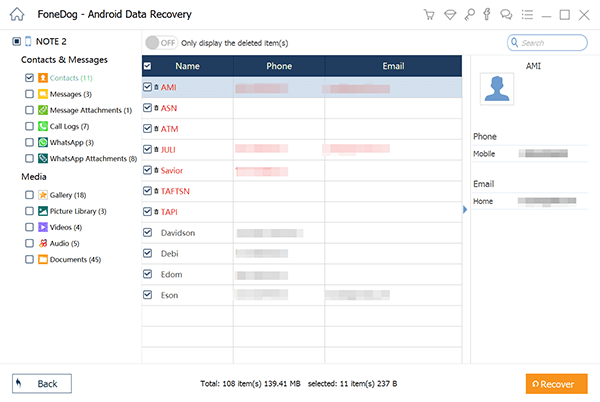 Part 4. Summary
Having backups is an essential part of mobile usage and experience. We know that losing a single or a group of the file can be stressful and frustrating that is why we strongly recommend taking backups seriously.
If you might have missed those contacts or deleted them accidentally, you can easily restore them from backup without any more requirements.
However, if you have not created any contacts backup, then you are still able to restore deleted contacts from Asus Zenfone using FoneDog Toolkit.
Share this good news with all your friends that FoneDog Toolkit – Android Data Recovery can take care of all types of data loss.