Step 1. Download and Install FoneDog
Download and install FoneDog Android Data Recovery to a computer or laptop. The same computer or laptop should be able to properly connect to your Samsung unit, so ideally you've connected the two before and did not experience any problems.
Otherwise, you have resolved the problem altogether and can connect on a regular basis.Connect the Samsung unit via a USB cable and run FoneDog Android Data Recovery.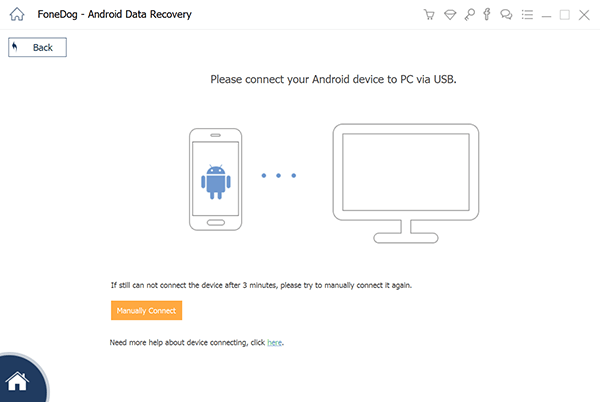 Connect Android Phone to Computer--Step 1
Step 2. Allow FoneDog to Scan Samsung Note 8
You will get a prompt asking to place the Samsung unit into "Super-User Privileges" and this is fairly standard, no need to be alarmed. Simply allow it so Fonedog Android Data Recovery can dive into your Samsung Note 8 and read through the virtual or floating data, thus gaining access to it. On the other hand, if the prompt does not come up, please click "Retry" until it does.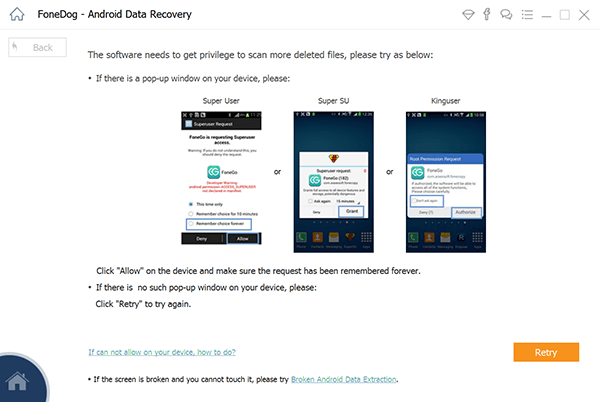 Allow FoneDog to Scan Samsung -- Step2
Step 3. Select Videos File to Scan
After that, you will be brought to the page where you can choose what type of data you want to recover. Simply choose "Videos" and click "Next" to move forward. Kindly note that you are more than welcomed to choose more options, it really depends on what you need to recover.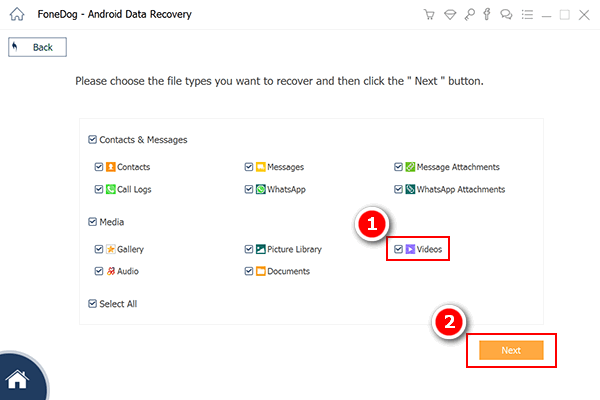 Choose Video File to Scan -- Step3
Step 4. Scanning Deleted Videos
FoneDog Android Data Recovery will not begin to scan through your device, especially the virtual space. Due to this, it may take some time and we strongly advise not to disconnect your device at any point in the scanning process except when it is finished.
Otherwise, you may experience some errors or corrupted data and you don't want to deal with that again. In the meantime, please allow it to finish and proceed after.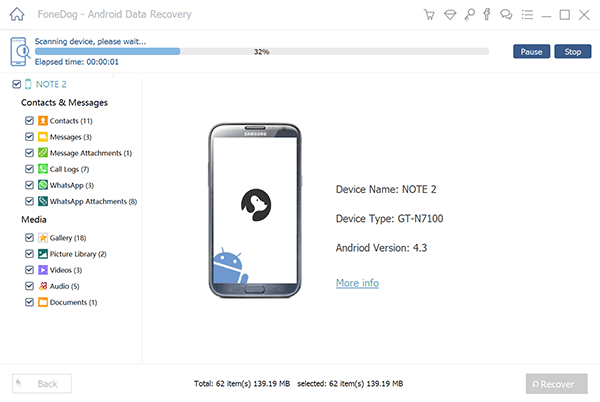 Scanning Deleted Videos -- Step4