By Nathan E. Malpass, Last updated: August 27, 2019
"I have always been a fan of the iPhone series for my smartphone choice. Right now, I have just about enough of my iPhone 8 and would really want to upgrade. But I'm having troubles choosing between the iPhone XS vs. XS Max vs. XR. I'd like to have the one who has space and specs that I need for my busy schedule, with a compatible recovery application to boot. What do you think I should do?"
~LoyalApple13
Part I: IntroductionPart II: X FamilyPart III: Data Recovery IssuesPart IV: Data Recovery solutions and iPhone compatibilityPart V: Up your iPhone ExperiencePart VI: Conclusion
People Also ReadHow to View iPhone Backup on Mac?How to Delete Photos on an iPhone Permanently
Part I: Introduction
The smartphone industry is probably one of the most cutthroat and widely sought after market in this digital age. From daily schedule organizing, game and lifestyle applications, and even with work-related tasks, phones are giving us more than what we had 2 years ago.
We have seen an increasing demand for cheap but quality smartphones, letting almost anyone anywhere get a handy device for their own. True enough, more and more brands are getting their name known for cheap and affordable choices, sometimes at the expense of overall performance and capacity.
The continuous evolution of the social media age even furthered this demand and brought about accompanying phone and computer applications that support users for most of their needs on a daily basis.
With their importance on daily people's needs becoming more and more integrated, a lot of us would really take the time to decide on which mobile brand we want to trust in.
Sure, you've heard of a lot of top-tier names in the smartphone industry, some of them skidding between each other to take the top spot.
As someone who wants to get the best phone they could possibly own, it's easy to just be overwhelmed with all the brand choices. We suggest: find a long-standing brand that knows the market and the client's needs, with the chops to back that claim up.
Among the top picks is undoubtedly Apple's iPhone series. Year after year, Apple has provided smartphones that would always make noise and crack the competition wide.
Part II: X Family
The 2017 reveal of the iPhone X opened up a new need for fast, slick, and data-safe smartphones in the market landscape. Like the innovator that they are, the iPhone line has consistently delivered every year in providing new features and better market benchmarks.
This 2018, the public has been treated to one of their biggest reveals yet: the iPhone XS vs. XS Max vs. XR battle in the family.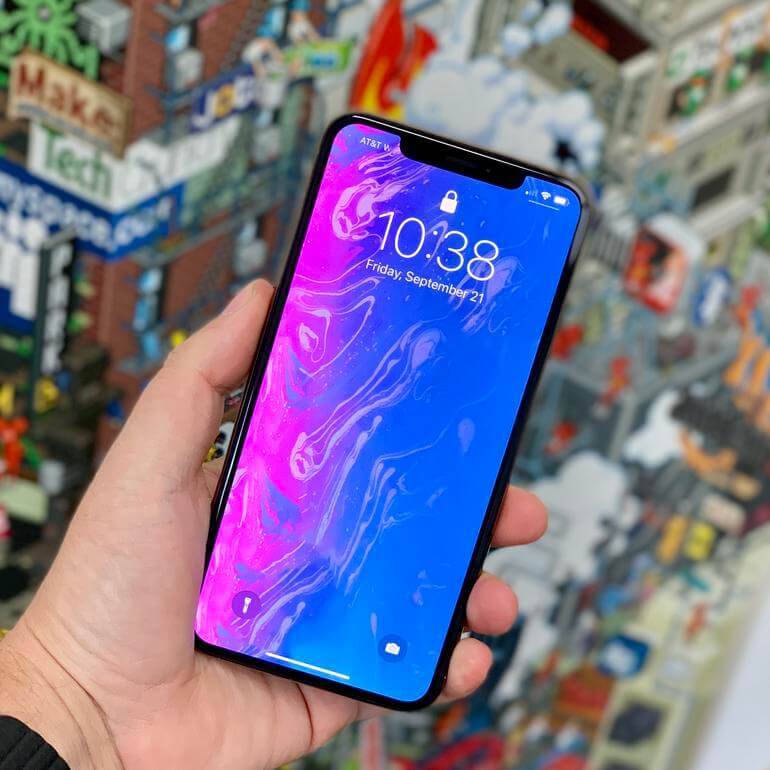 Display Experience
The X in the X line definitely means extra size and extra color.
Here are the basic things you need to know about the frames: XS has an OLED screen at 5.8 inches, XS Max at 6.5, and the XR with LCD at a 6.1-inch display. XS and XS Max reaches up to a 458 ppi, with the XR capping at 326 ppi.
This means that relatively, the XS line gives you better pixels that are defined to the dot and more vivid color that pops; still, the XR is a good competitor as opposed to its predecessors. All the X models have the revolutionary edge-to-edge phone screen display that provides you with a fuller viewing experience.
The native OLED display in the XS and XS Max gives an intuitive and sharply-lit display that makes watching videos a better experience. The XR, on the other hand, retains the trademark LCD, its affordability being its main point against the other X phones.
In terms of general user experience, the iPhone series has always been praised by its strength when it comes to the viewing experience.
With the XS and XR lines taking color delivery to the next level, binging on your favorite series or the day's funny videos has that extra oomph. Playback of captured videos and photos do not betray real lighting, giving you the seamless transition from daylight to nighttime quality.
Based on some analysis, it has been found that the XS line provides better screen time usage in lowering exposure, giving you a somewhat healthier alternative to previous units.
This is due to the trademark OLED displays providing better colors and higher viewing experience, without actually compromising eye health as opposed to the previous LCD-compatible iPhone devices.
Camera
Family gathering? Snap. An important document for your client? Snap. That vacation you've prepared months for? Snap. With social media taking root into daily activities worldwide, the camera is probably one of the top specs any smartphone buyer would first look into. In this modernized selfie age, front camera capacity is one thing you can't mess up on.
XS and XS Max delivers striking front camera shots, lighting everything up with its 12MP dual camera, 1.8 aperture, and wide-angle capacity. Add another 2.4 aperture telephoto camera and twice the stabilization for images and you're sure to keep on snapping and snapping to get the memories you want, whenever you want it. XR, on the other hand, relies on the usual stabilization technology for images captured. Casual snaps will prove to be plenty in its own right with a 1.8 aperture and 12MP capacity.
Continuing the iPhone XS vs. XS Max vs. XR battle, front camera specs will surprise you. All three features the intuitive HDR system using the 7MP-capacity camera at 2.2 aperture. Depth and field of vision are maximized, giving you selfie shots for days.
What's also common among the three devices we're looking into is that each of them features the prized Portrait Mode, enhanced further by studio lighting choices integrated into both rear and front cameras.
This simply means that you get the chance to splurge on dramatic shots for that extra flair your feed (and followers) deserve. Mix that with the Apple trademark video recording at 4K HD for either 240 or 120 frame rate and you get yourself an abundant supply of like-worthy content.
Having compared the three, the XS or XS Max is a definite choice for those who have a little extra cash to spare. The XR is perfect for those who are on a budget and are relatively casual users.
Of course, the Apple branding can never do you wrong as all the hardware capacity would still equate to picture-perfect shots that you can whip up whenever you feel nostalgic.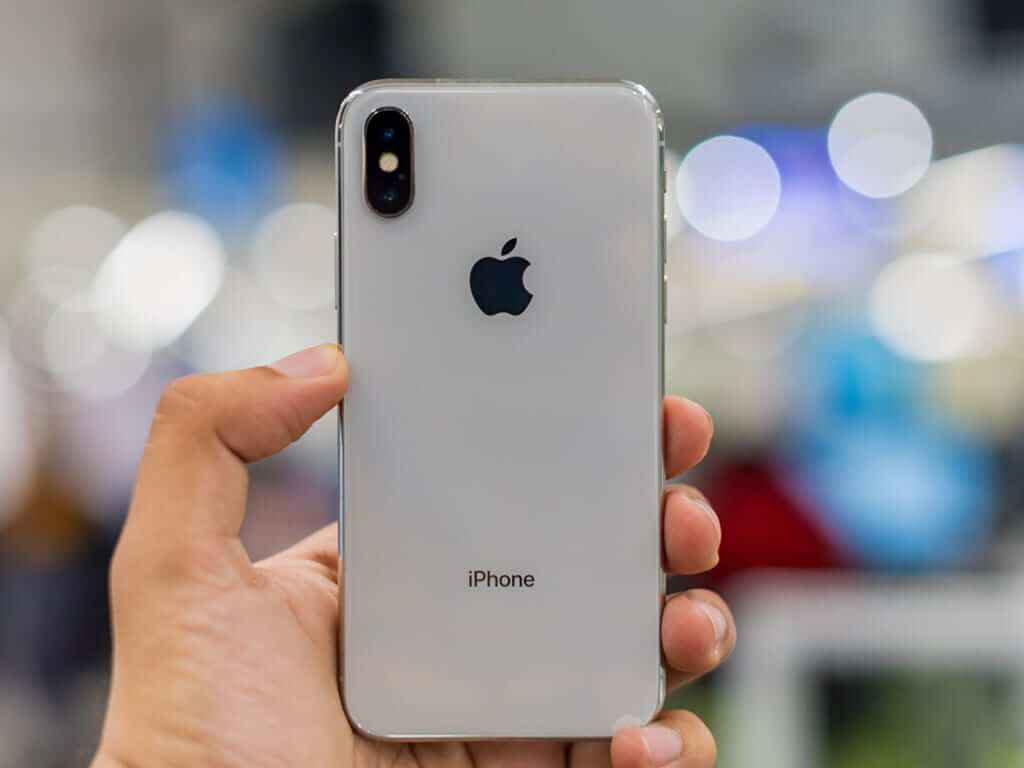 Battery Usage
Do you like using your phone every minute of the day? Well, that's just normal; we usually treat them as companions in trying to finish personal and work-related tasks on a daily basis. With this, looking for the device model who has the right battery performance comes into light.
The devices cap out at the following mAh capacities: XS at 2,858, XS Max at 3,174 and the XR at 2,942. Long story short: each can provide you a day's worth of usage.
Whether you're the casual or the hour-by-hour user, the X family is sure to be there whenever you need to take a quick photo, jot an important note or browse through your accounts.
Also, the X family covers wireless charging capabilities so dead battery scenes are easily avoided. Charging, in general, remains the same as previous versions, so make sure you take care of your battery and not let it go dead every time.
Letting it charge fully can also help any smartphone extend their battery life. As a usual precaution, make sure that you only use Apple trademark cables.
Processor Capacity and User Experience
Cycling from one app to another is what would probably make up most of your smartphone usage. Sure enough, we're at that point in time where every device has to satisfy one cardinal rule: the ability to multitask fast and without lags.
Across other competitors, Apple has proven itself more than sufficient in creating devices that give you that popping feels that's always at the top of the performance quality game.
To start off, the XR has a RAM capacity of 3GB, and the XS and XS Max at 4GB. This gives you enough processing capacity for all tasks that you need to carry out through the day.
The signature A-series processor with bionic capabilities reaches the A12 capacity for the X family – a step further into its superb quality. With this in its arsenal, multitasking is improved greatly.
This gives you the chance to play and work all at the same time, without the need to close apps from time to time and restart from scratch again. Fair warning though: any device is sure to experience some slowing down if you dare handle 50+ open apps, so keep it easy on the unnecessary apps.
All in all, the X family rings true to the Apple brand of performance: seamless transitions, animated keys, and a whole lot of fast performance.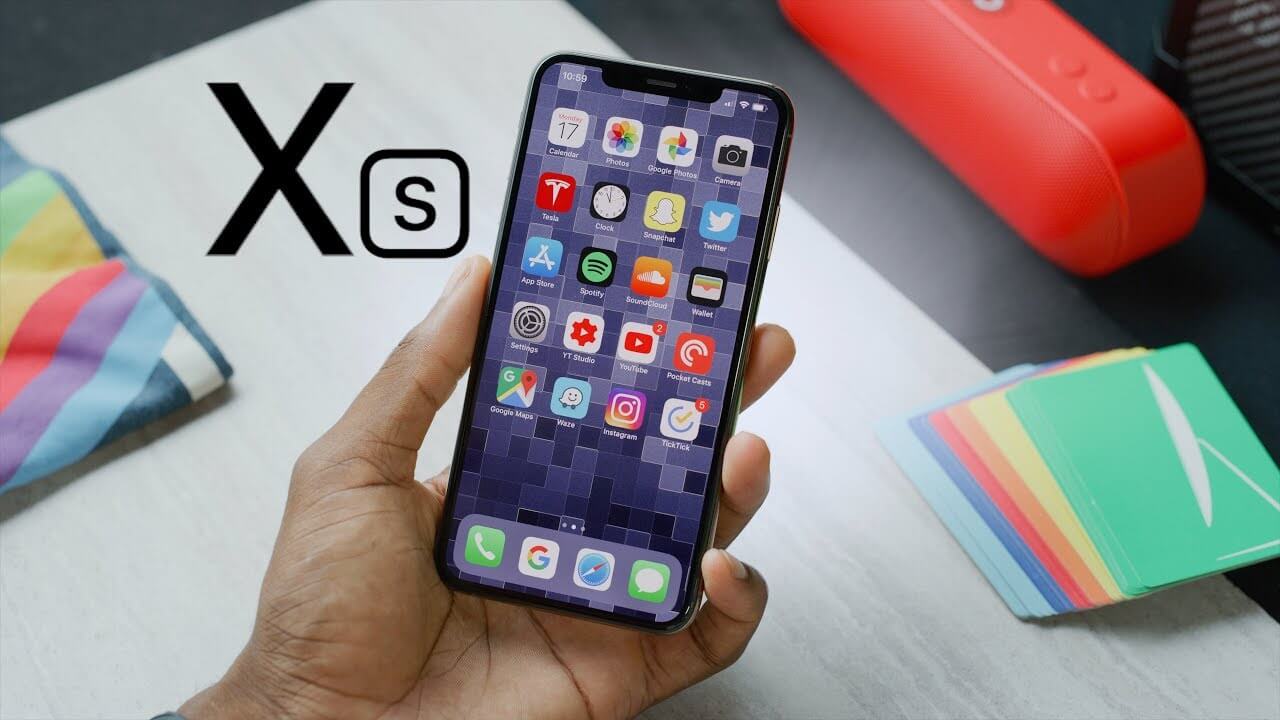 Price Range
Now let's get straight down to what makes about 40% of your purchase criteria: device value. Market prices for XS starts from $999 to $1,329, XS Max from $1,099 to $1,449, and the XR from $749 to $899. Prices are very much varied, depending on the storage capacity that you might want to settle with.
The cheapest among this range already offers about 64GB, the highest capped at 512GB.
Letting go of your money sounds confusing at first but do take a conscious effort to remind yourself that the Apple brand has always been about the best value for your money.
Part III: Data Recovery Issues
Whichever you choose in the iPhone XS vs. XS Max vs. XR battle, the issue of data recovery is bound to hound you as you at some point in your daily activities. It's fairly easy to press a few buttons and delete all your photos or your documents or even both at the same time.
With your busy schedule and endless cycling through tasks, don't jump on the angry train if ever you find yourself with this problem. What's an acceptable workaround for this?
By default, every iPhone in existence has the iCloud storage and backup feature. Here are the steps on how to enable them: First, click on the Settings icon on your new XS/XS Max/XR and go straight to the Apple ID tab. Next, select the iCloud option and then select the iCloud option for backing your files up.
Fair warning before you proceeds to the next step: ensure that you have a good WiFi connection so that interruptions and most probable errors can be avoided. Lastly, back it all up and start sending your data to your secure iCloud account.
You also have the other option to do this the old way by using iTunes. Simply connect your device by opening the iTunes app in both your device and laptop. Settle on the Backups tab and start encrypting your local data to have a solid safe box.
After either of this two, just reconnect your device and start recovery as soon as you lose it.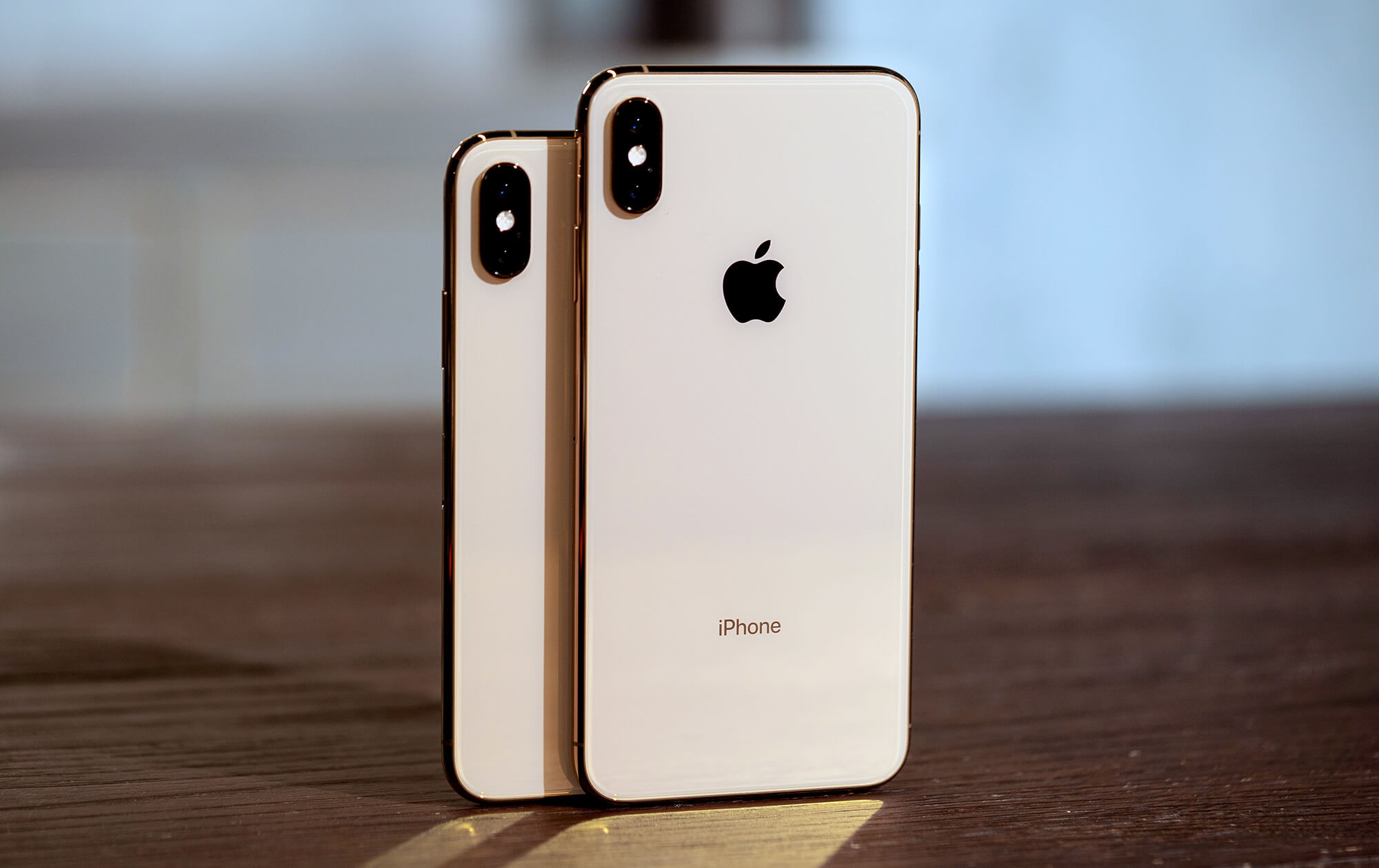 Part IV: Data Recovery solutions and iPhone compatibility
You have all the stock options to do this, but what do you do when the data security and recovery gets the best of your patience? What if you want a more secure and accessible data backup then? Enter FoneDog's iOS Data Recovery software.
The thing that most people would find dubious about getting their phone data backed up is the issue of security. Being digital in more ways than one has also exposed all of us to cyber threats.
If you're not careful enough, your personal data can be stolen or worse, publicized for scrutiny. That and some files are just too confidential for anyone to have any access other than yourself.
As the premier provider of solutions for mobile inconveniences, FoneDog offers cybersecurity that is second to none. From our calls to messages, contacts to photos, videos to documents, FoneDog's iOS Data Recovery is sure to keep it all tucked safely – until you need it again.
There are three easy ways in which FoneDog makes your recovery process like no other.
First: Simply plug in your device and fire up your new XS/XS Max/XR device and go to the FoneDog toolkit platform. Use the scan option to identify deleted files and backup files available.
You are then given the choice which features you want to recover, based on the side tabs. Proceed to recover and wait for a few minutes and you'll have your lost files up and running like it never even left.
Second: FoneDog lets you integrate the recent backup from iTunes, even letting you choose among the previous backup sessions you did.
Scan for possible backup choices and again, select the files you want from the categories. You can also search specific files that are too important that you need them prioritized in recovery. Hit the recover prompt and wait as your files return.
Third: You even have the choice to use iCloud as your backup source, if that's the most recent one that you have. Just tap on the dashboard option for recovery using backup files from iCloud. You'll then be greeted with the logs for your iCloud activity in which you can carefully choose if you want a selected or full recovery process. Just ensure that the extra authentication request (which appears by default) is turned off for a faster back up session.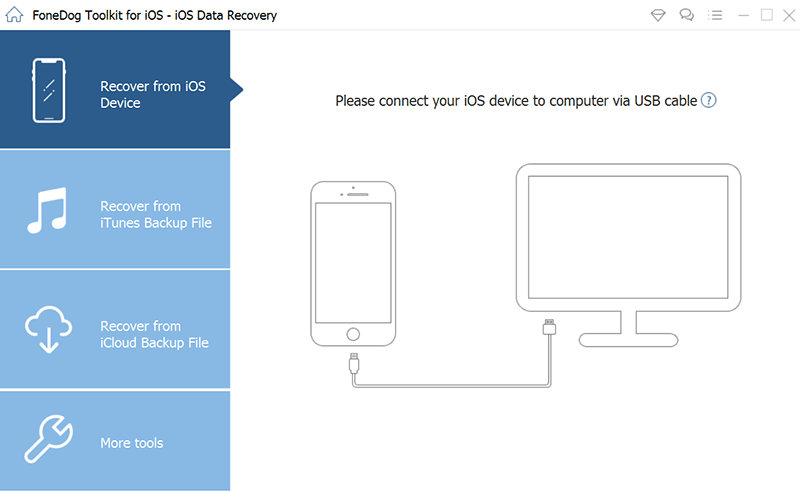 Remember, FoneDog's iOS Data Recovery provides you the customized recovery experience, giving you complete control on what you want back or not.
It also pays to remember that you are the only one who has the authorization to do so and that your files are crisp and change-free as they were when you lost them.
The best part? FoneDog offers a 30-day trial for this recovery software, perfectly free of charge. After which you can just proceed to continue your subscription and not worry encountering the same frustrating situation ever again.
Part V: Up your iPhone Experience
The X family have a lot of wonderful features but as with their previous models, it comes with its set of tips and tricks. In case you forgot them, here are a few:
In case you run out of words to say, use that Animoji feature and have fun with your messaging experience.
Need a quick measure? Use the iOS12 stock app that integrates its AR functions to give you real-time measurements of that chair or that laptop.
Worrying about the health of your eyes? Reach out for the Settings tab and enable the True Tone option for intuitive display adjustment, giving you the right light when you need it the most.
Fan of tapping to pay for an easy purchase? Tap twice on your iPhone's buttons at the side to quickly run the Apple Pay function.
Want a fresh start? Click on all the buttons for a quick reboot to simmer from overheating and lags.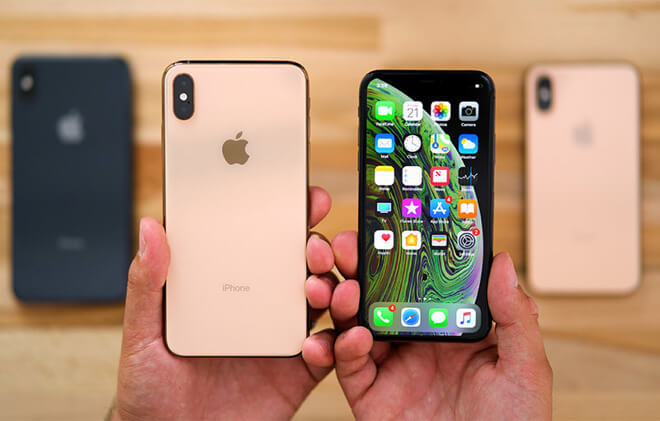 Part VI: Conclusion
Security, task efficiency, and adaptability are only a few of the many reasons why we use handheld devices. As such, take a wise and long look at your smartphone choices before you do make the final say on what works for you and your requirements.
In the end, the iPhone XS vs. XS Max vs. XR battle is a hard and long one – but don't let that get in the way of enjoying this series. Find something that is in line with your budget and your daily needs. With the many iPhone series choices available at your fingertips, you're sure to find one that can be your everyday buddy.

Whatever you choose, just make sure that you have all of your files backed up and protected with a useful data recovery software, lest you want to be agonized by the tiresome process of losing your important files.