How to Setup Find My iPhone
You can easily set up Find My iPhone on any iOS devices such as iPhone, iPad, Apple Watches, AirPods, and iPod Touch.
1. Tap Settings from the home screen of your iPhone
2. Tap iCloud
3. Scroll to the bottom and tap Find My iPhone
4. Toggle on Find My iPhone as well as the Send Last Location
You will be asked to sign in with your Apple ID. All devices paired with iPhone like AirPods and Apple Watches will automatically setup Find My iPhone service.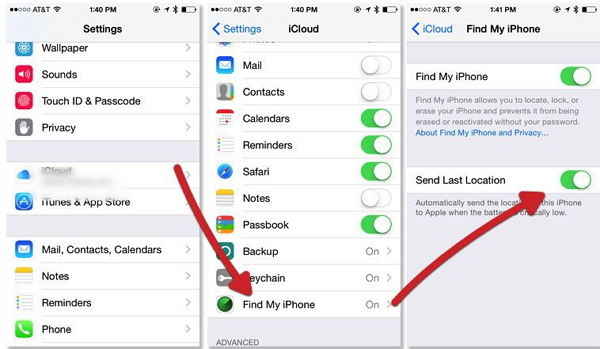 Set up Find My iPhone Feature