About This Article: When you meet "The iPhone could not be restored. An unknown error 9", this is the iTunes Error 9 (iPhone Error 9) existing. Don't worry, this article will show you several solutions to fix error 9.
So dear readers and avid iPhone or other iOS device users, you are probably here because you have experienced an iTunes error 9(iPhone Error 9) that appeared suddenly out of the blue.
Perhaps prior to this, you received a notification that iTunes has a new firmware or update for you. You then hooked up your iOS device normally, like any other day. Everything goes well, then suddenly… Yes, we know where this leads to.
Well, for one thing, you are definitely not alone. Many other iOS 11 device users have experienced the same exact situation, and it is because of this, we at FoneDog have tried and tested ways for you to get your cell phone/camera/gaming/video/business device back into full swing.
So read on Apple users and let us now look into what this error 9 iTunes is all about and what causes it to even appear.
Part 1. What is iTunes Error 9?Part 2. The Easiest and Most Time-Efficient Method to Fix iTunes Error 9Part 3. Another 7 Methods of How to Fix the iTunes Error 9Part 4. Video Guide: How to Fix iTunes Error 9 or iPhone Error 9
Part 1. What is iTunes Error 9?
iTunes Error 9 is one of the iTunes error codes that mainly happens during updating or restoring your iOS device. When that occurs, all your progress is lost and your iOS device (iPhone X, iPhone8/7/6/5, iPad, iPod) will effectively be stuck in whichever of the two options it was doing.
It is noted to be not as common or frequent than other errors such as Error 3149, 4013, 4014, 3600 and the like. The problem, however, is that when it strikes, it strikes quite hard.
Symptoms and Possible Prompts
Here are some of the symptoms and prompts that you may have experienced.
iPhone or iOS device timed out when it was syncing with iTunes.
A pop-up appears showing that you had an unknown error occurred during the syncing process.
You clearly received the iTunes Error 9 or also an error with the numbers 2001-2011 during updates or restorations.
You notice that your iOS device cannot operate at its full capacity since it requires more power.
You also notice that your iOS device is actually performing faster when you switch to a higher rated USB port such as 2.0 to 3.0.
What Causes Error 9 to Occur?
The usual causes for error on most devices are when it is related to software issues. The thing here is that hardware, no matter how solid they are supposed to be, also contribute to the downfall of your iOS device's functionality. Here are the common causes for this error to occur.
Your iOS device is jailbroken.
Security software on your computer is causing communication blockages between you and Apple update servers.
Your firewall, either on Windows or Mac, is blocking communication between you and the Apple servers.
There has been a network setting error or it has been corrupted in some way.
In conjunction with the 4th cause - Your own computer has been known to hack or jailbreak another iOS device which caused confusion in device recognition.
The USB cable caused an interruption in the update or restoration process.
Now that we see what the causes are, we can note that both software and hardware are the possible culprits for the error's occurrence. With this, we can now go into actually fixing iPhone 5s/6s/7/8/X error 9.
Part 2. The Easiest and Most Time-Efficient Method to Fix iTunes Error 9
After you know what is iTunes Error 9 or iTunes Error 9, let us begin how to solve this issue. We will try to use a third-party software FoneDog - iOS System Recovery to fix iTunes Error 9. It is important to also take notice that this method will NOT meddle with your data. A great advantage!
iOS System Recovery Fix with various iOS system issues like recovery mode, DFU mode, white screen looping on start, etc. Fix your iOS device to normal from white Apple logo, black screen, blue screen, red screen. Only fix your iOS to normal, no data loss at all. Fix iTunes Error 3600, Error 9, Error 14 and various iPhone Error codes Unfrozen your iPhone, iPad and iPod touch. Free Download Free Download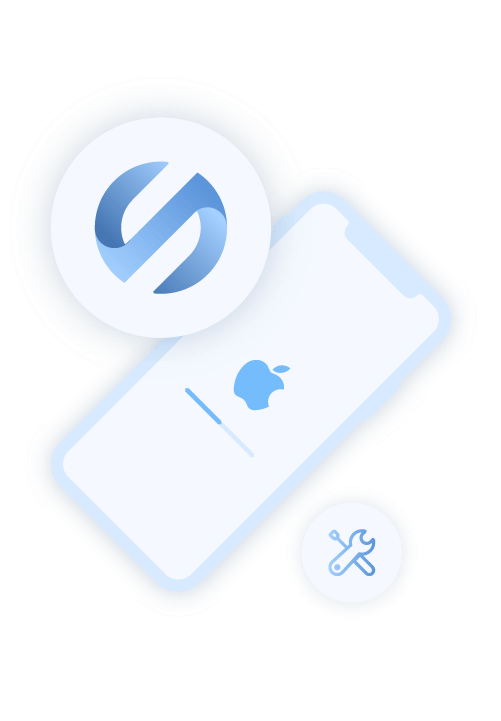 Here are the steps for removing the iTunes Error 9 from your iOS device forever:
Download, install and launch FoneDog toolkit. Once you have launched the program, verify that our easy-to-use interface is visible on your screen.
Plug in your iOS device to the computer via USB cable. Confirm that FoneDog toolkit was able to detect your device.
In the main menu, click on 'iOS System Recovery'. You may have also noticed several other options such as 'iOS Data Backup & Restore', "iOS Data Recovery" and the like. These are for anything else you need repairs for.
Click 'Start'.
Your iOS device will once again be automatically detected. Its firmware can be updated by clicking on 'Repair'.
Recovery will begin immediately. As you may have noticed, all errors are gone as it undergoes restoration!
Allow FoneDog - iOS System Recovery to finish the process.
Finished! You are now ready to use your iOS device as normal.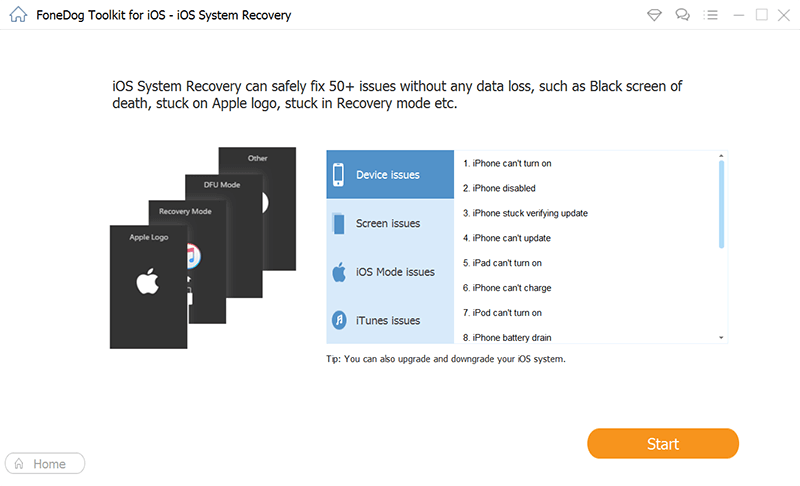 As you can see, with FoneDog all the work is done for you. You would not need to go through the long processes anymore.
It does everything from a complete system recovery to getting your precious data back to fixing those annoying restarts. All you need is a computer or a laptop. We also made it easier than previous versions to get everything done faster!
Part 3. Another 7 Methods of How to Fix the iTunes Error 9
Now that we obtained a better understanding of the error 9 iTunes in question, we will now go into the possible ways for you to fix the problem. Please take note, that if you are unsure or cannot perform a fix listed, there are always others available.
If you do attempt each one, and there still hasn't been a solution then do not worry. Our final method will be the sure fix you need to get your device up and running again!
Method 1: Hard Resetting Your iOS Device to Fix iTunes Error 9.
Sometimes, a simple reset is all that is needed for the software to refresh and adjust itself. We will start you off with this easy method first.
How to Reset your iOS device (Older Models: iPhone 6s or earlier, or iPad)
Press and hold the Power Button and the Home Button on your iPhone, iPod or iPad.
Hold down both buttons for 10 seconds and release once you notice the white Apple logo appear.
Proceed to charge your iOS device and check if the error still exists.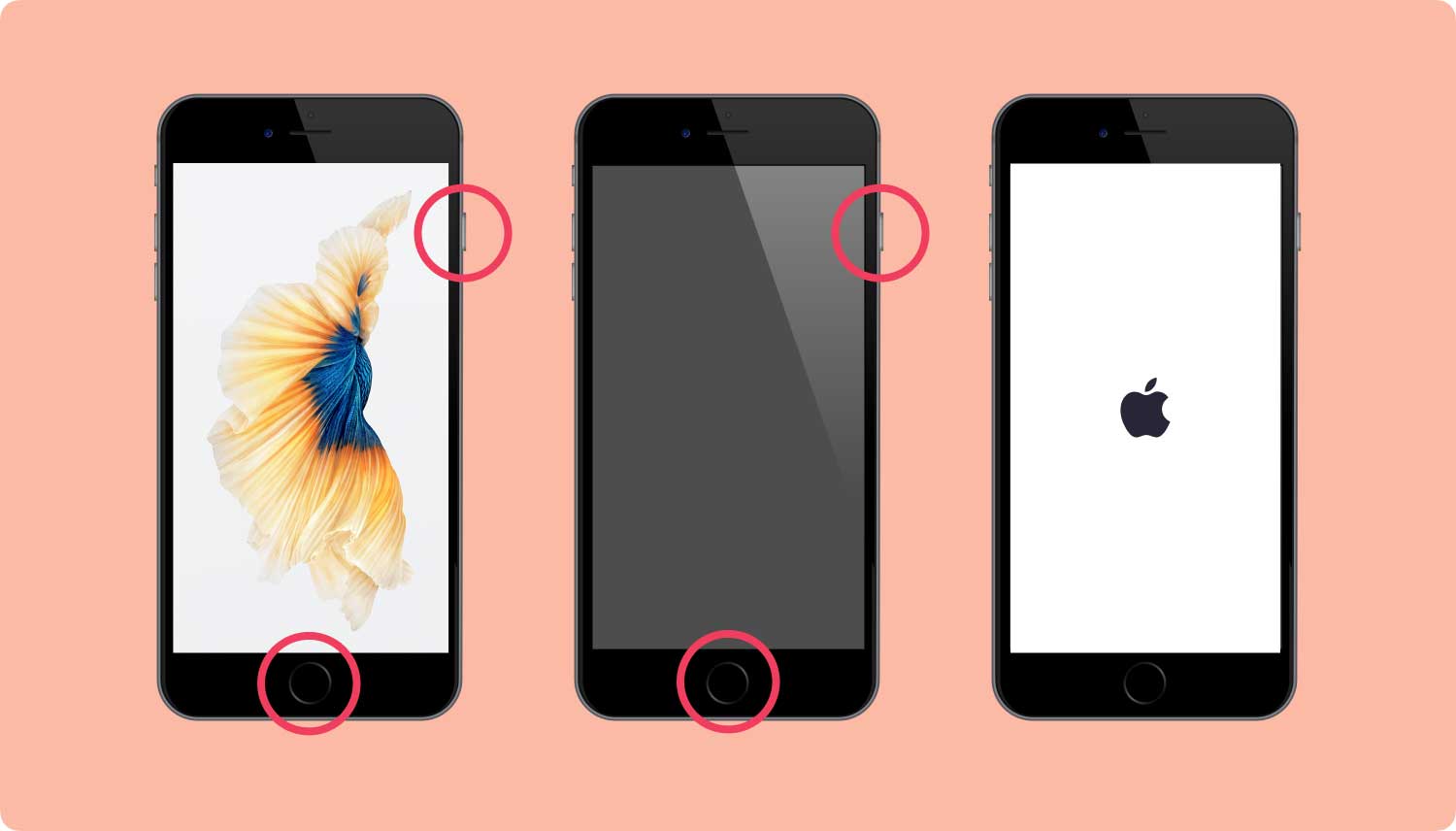 How to Reset your iOS device (iPhone 7, iPhone 7 Plus)
Press and hold the Power Button and the Volume Down button on your iPhone 7 or 7 Plus.
Hold down both buttons for 10 seconds and release once you notice the white Apple logo appear.
Proceed to charge your iPhone and check if the error still exists.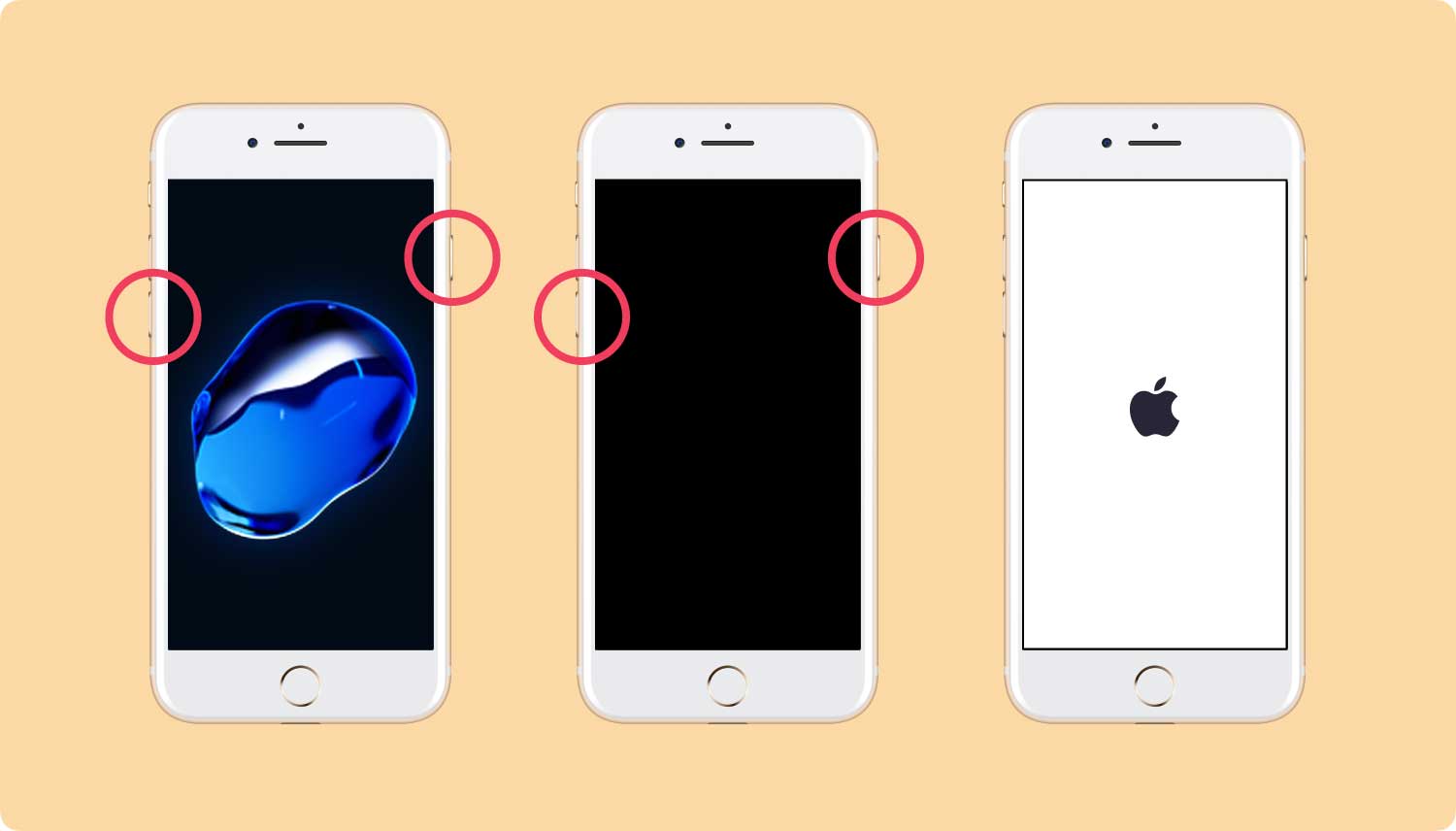 How to Reset your iPhone X or iPhone 8:
Quickly Click and release the Volume Up button on your left.
Quickly click and release the Volume Down button on your left.
Press and hold the Side button (sleep/wake, on/off) on your right. Even after the Shut Down screen shows up. (iOS 11.2 and later.)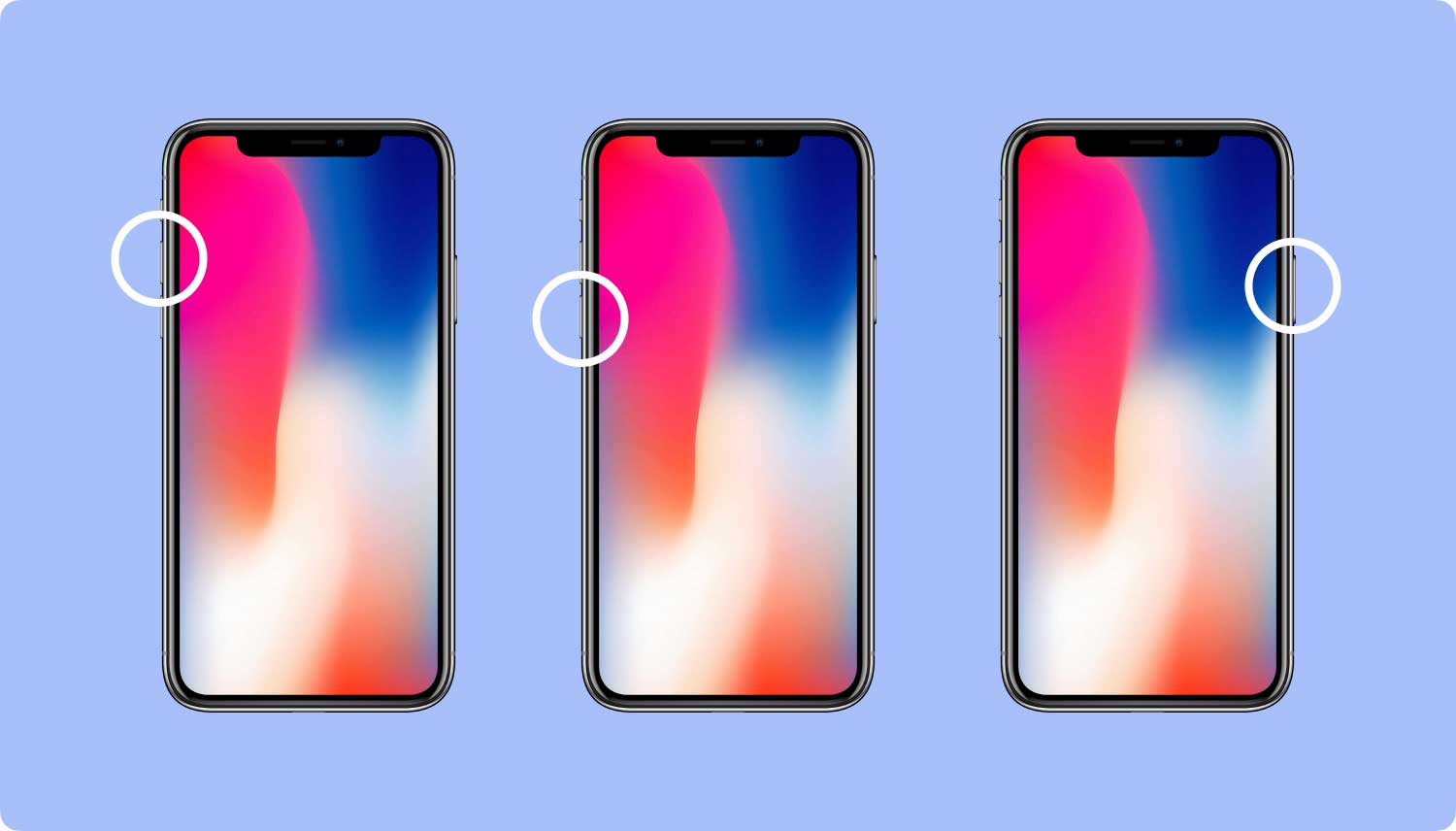 Hopefully, this was all that was needed. If not, let us move on to the next methods available.
Method 2: Fixing iPhone Error 9 by Updating Your iTunes.
Here we need to have your iTunes updated to the newest version. Doing this is simple.
For Mac Users
Have iTunes up and running.
On the menu bar click on iTunes and select check for Updates.
Follow the procedure and wait for the update to finish.
For Windows Users
Have iTunes up and running.
Click on Help and select 'Check for Updates'.
Follow the procedure and wait for the update to finish.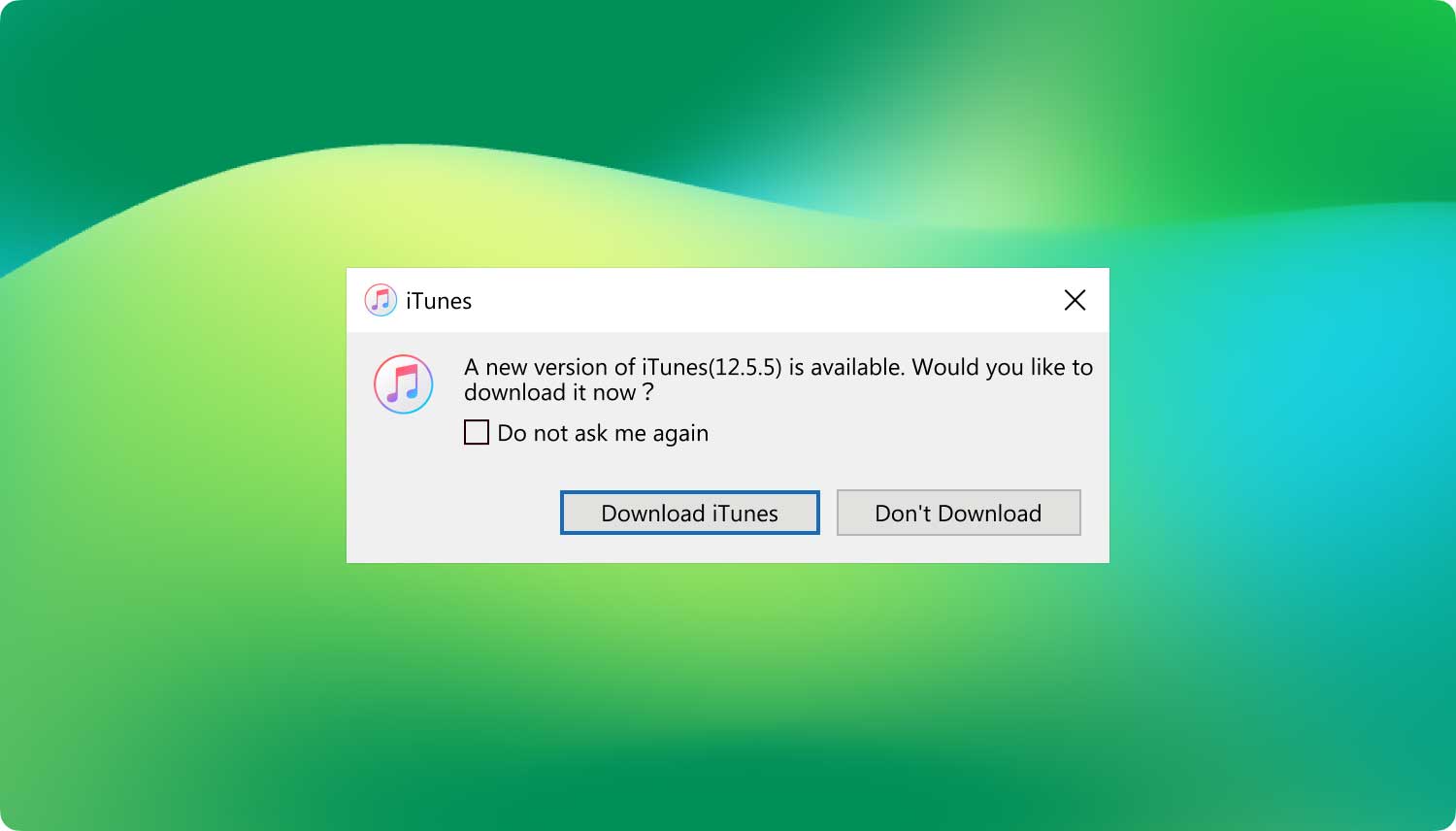 Method 3: Using a Different Computer.
Another good practice is to try a different computer where you can plug in your iOS device. Make sure it has iTunes and try Method 2. If this works, it means that your computer has an issue that needs to be addressed.
This could include hardware or software problems or worst case scenario, a binary code in your registry has been altered. If the latter is true, then you would perhaps need to perform a complete computer recovery.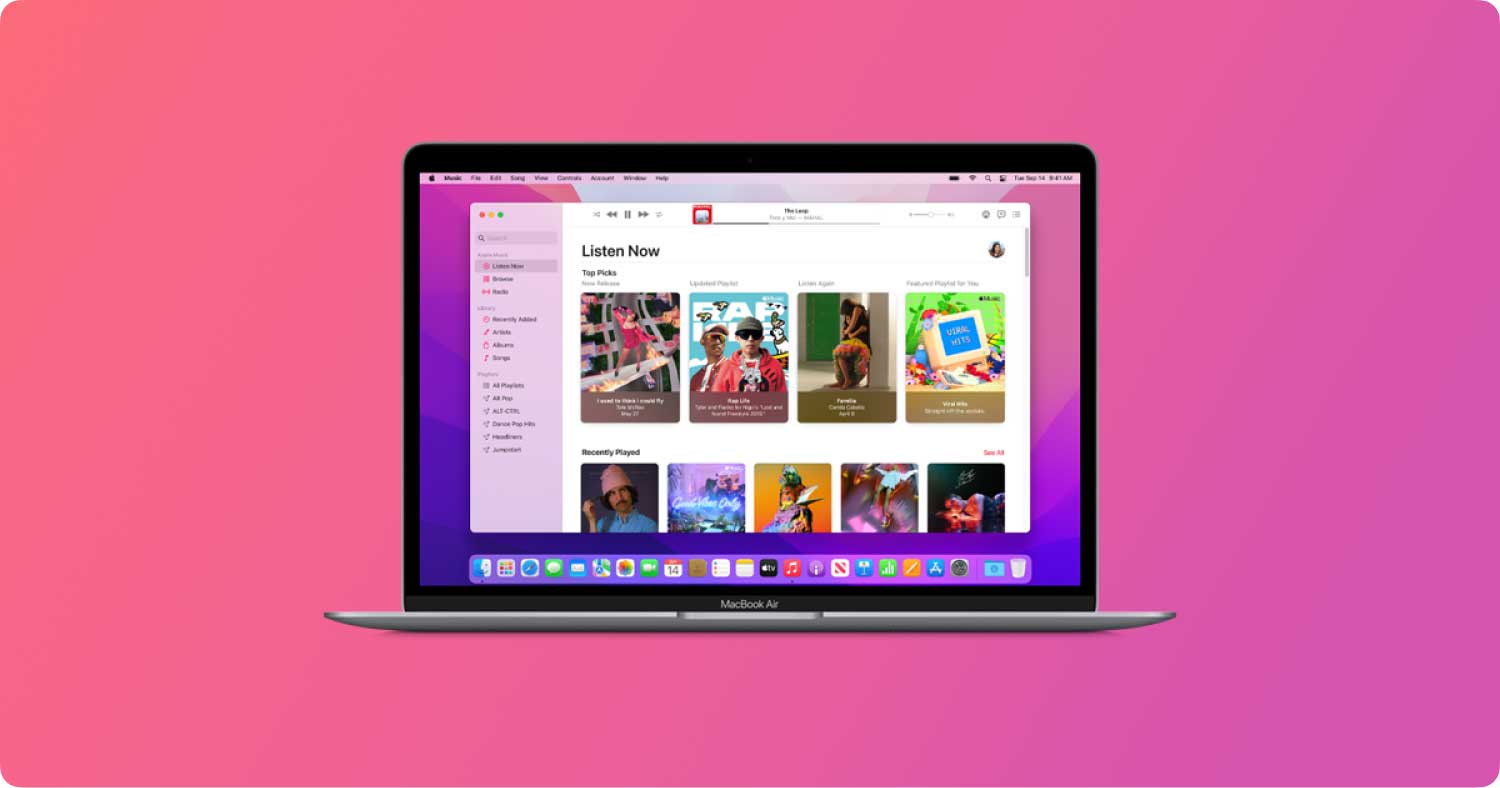 Method 4: Checking Your USB Cable and Ports.
Consider the scenario where perhaps your USB cable has become faulty through wear and tear or mishandling.
A possibility for the iPhone 6 Error 9 to appear is also through a sudden disconnection when it was updating.
A simple fix for this is to try a new USB cable or one that you know currently works. Also be sure that the connection is not loose and seated in the device and the computer/laptop securely - this may have caused the interruption in the update if you did not intentionally yank the cable.
*Make sure that the USB cable is certified and authentic - best if it was from Apple.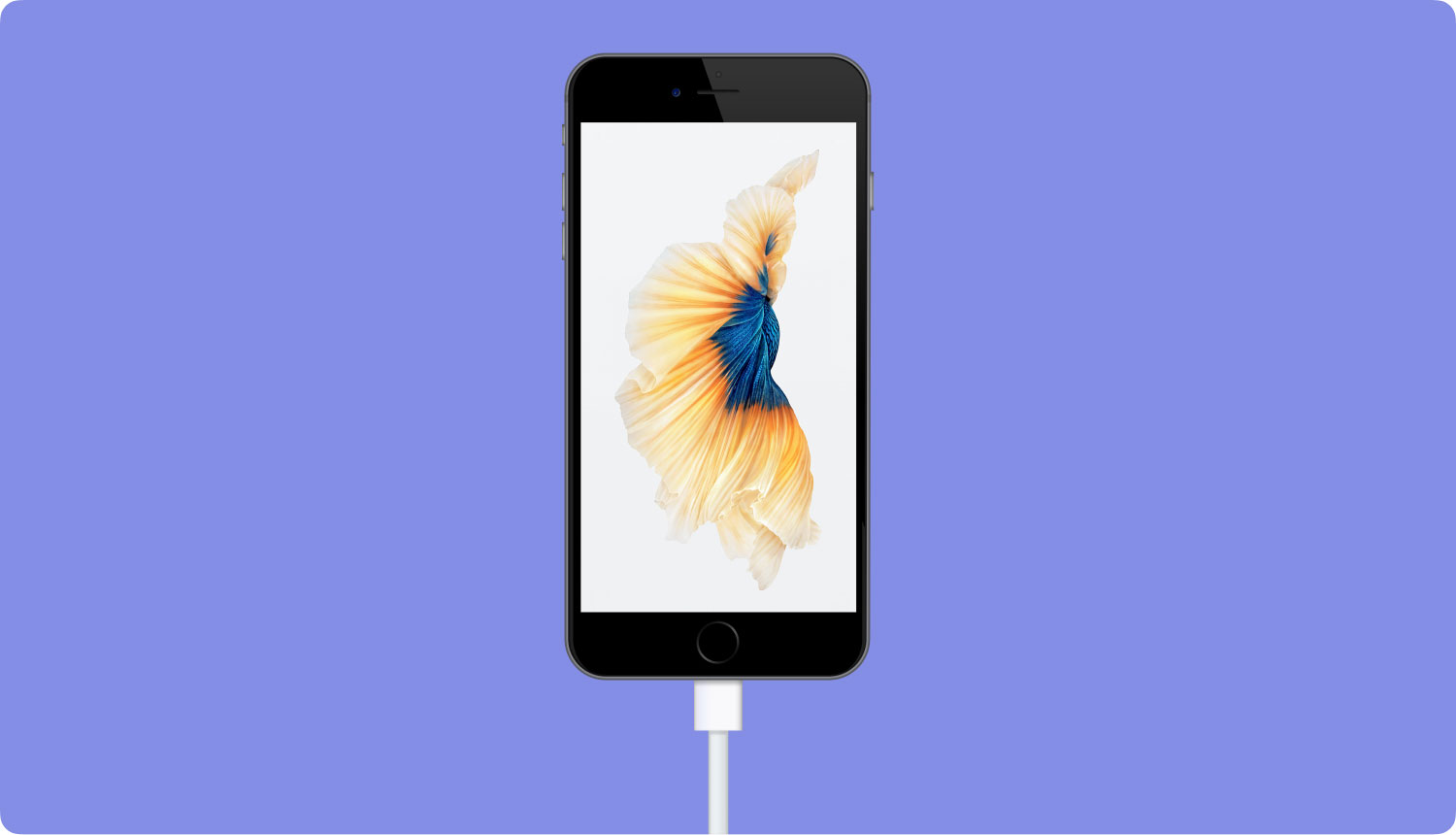 Method 5: Getting into Recovery Mode to Fix iTunes Error 9.
Using this option may cause data loss so it is not entirely advised, but it may just be the fix you need. It is imperative that you back up your data just in case.
Remember, if you are not comfortable with this method, you can try the final solution which is guaranteed to keep your data intact.
Also, only attempt this option if you have not seen results from Method 1 and 2.
As seen in Method 2, update your iTunes and have it ready.
Follow Method 1 for a reset to go into Recovery Mode.
Plug in your device to your computer once you see the white Apple logo. Make sure your USB cable is known to work.
Once prompted, click on Update.
*If the error 9 iPhone 6 still occurs, hard reset your iOS device again and click on 'Restore' this time.
This workaround is the 'Apple way' of fixing Error 9, but if it still did not work, you still have plenty to choose from.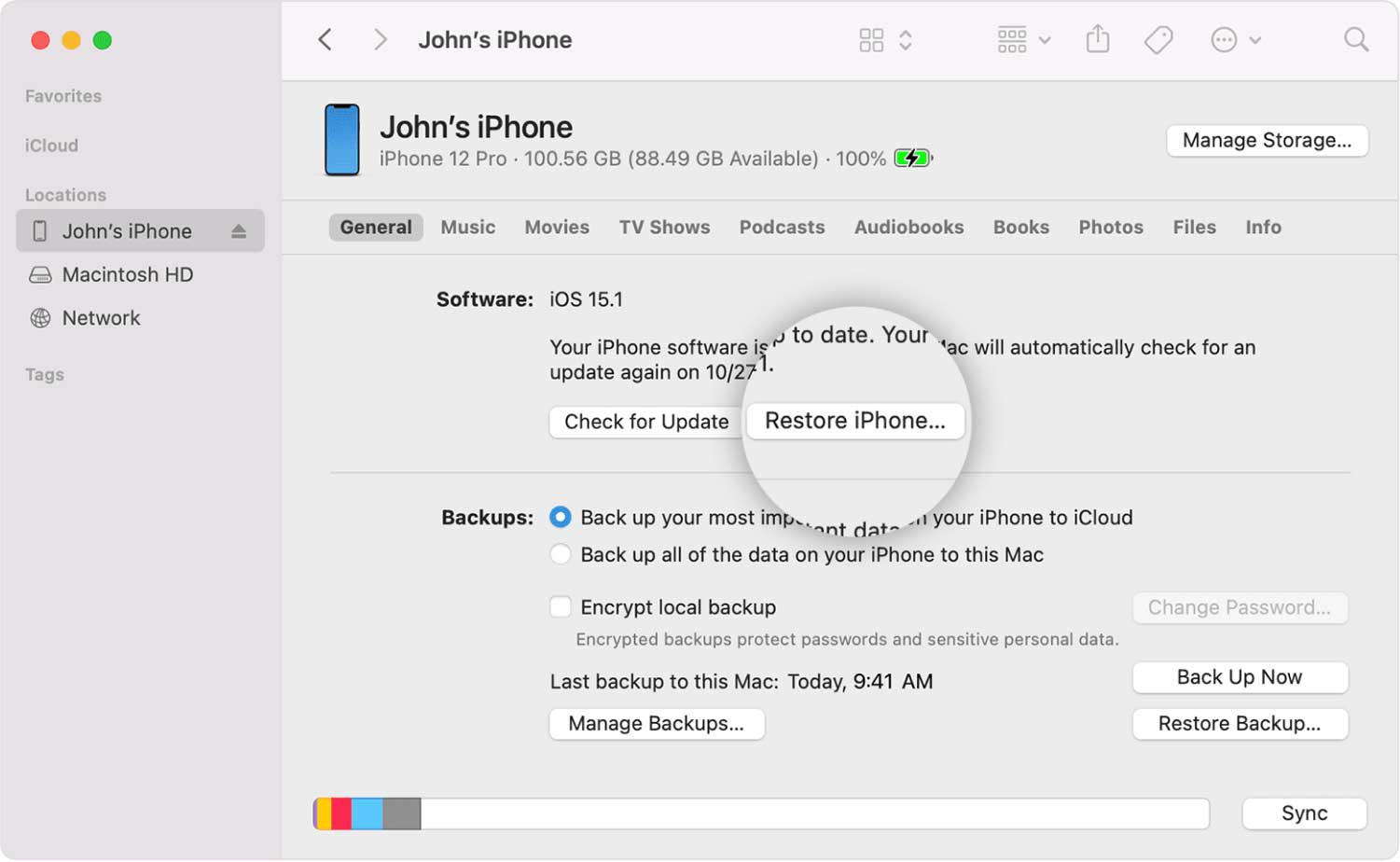 Method 6: Checking Your Security Software and Firewall.
If any of the above did not work, then a security software on your computer is perhaps blocking communication to Apple's servers. A bit of investigation is needed, so please follow carefully.
Go into your anti-virus software and check if iTunes is blocked or not included in the exceptions list.
Go into your firewall program or for Windows users, Windows Firewall. Be sure that iTunes is on the exempted list.
Close virtualization apps like VMWare or Parallels if you have them. This is especially noted to block USB communications if they are outdated.
In conjunction with your software being an update, include and ensure the security software are as well.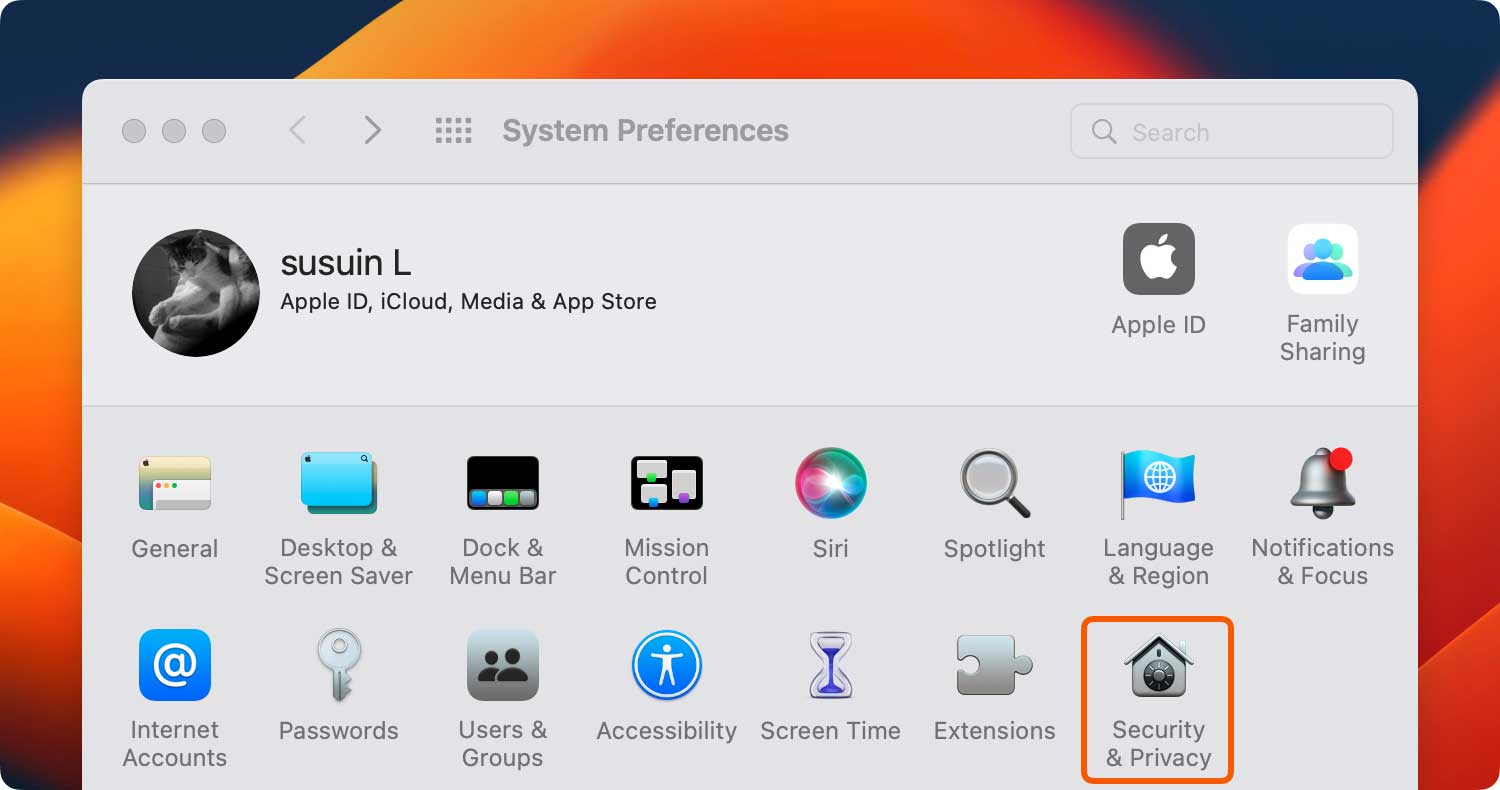 Method 7: More Complex Solutions.
These here are a mix of checks to both hardware and software. Anyone of these may be the fix required, so be sure to go through this list carefully. Note that some are user-defined solutions.
Make sure that you are not using a third-party battery pack.
Try to plug in headphones and then attempt to restore or update your device.
ONLY TRY THIS IF YOU HAVE EXPERIENCE IN WELDING: Try using a heat gun and heat the dock connector, battery connector and other components that you may find on the circuit board of your iOS device. This will undoubtedly be the hardest fix, so only attempt this if you know how to work a heat gun.
Go into the 'Lockdown' folder on your computer and completely reset it. Leave this as a last resort along with the 3rd option that was presented above. To get into this folder, please consult Apple or Windows How-Tos.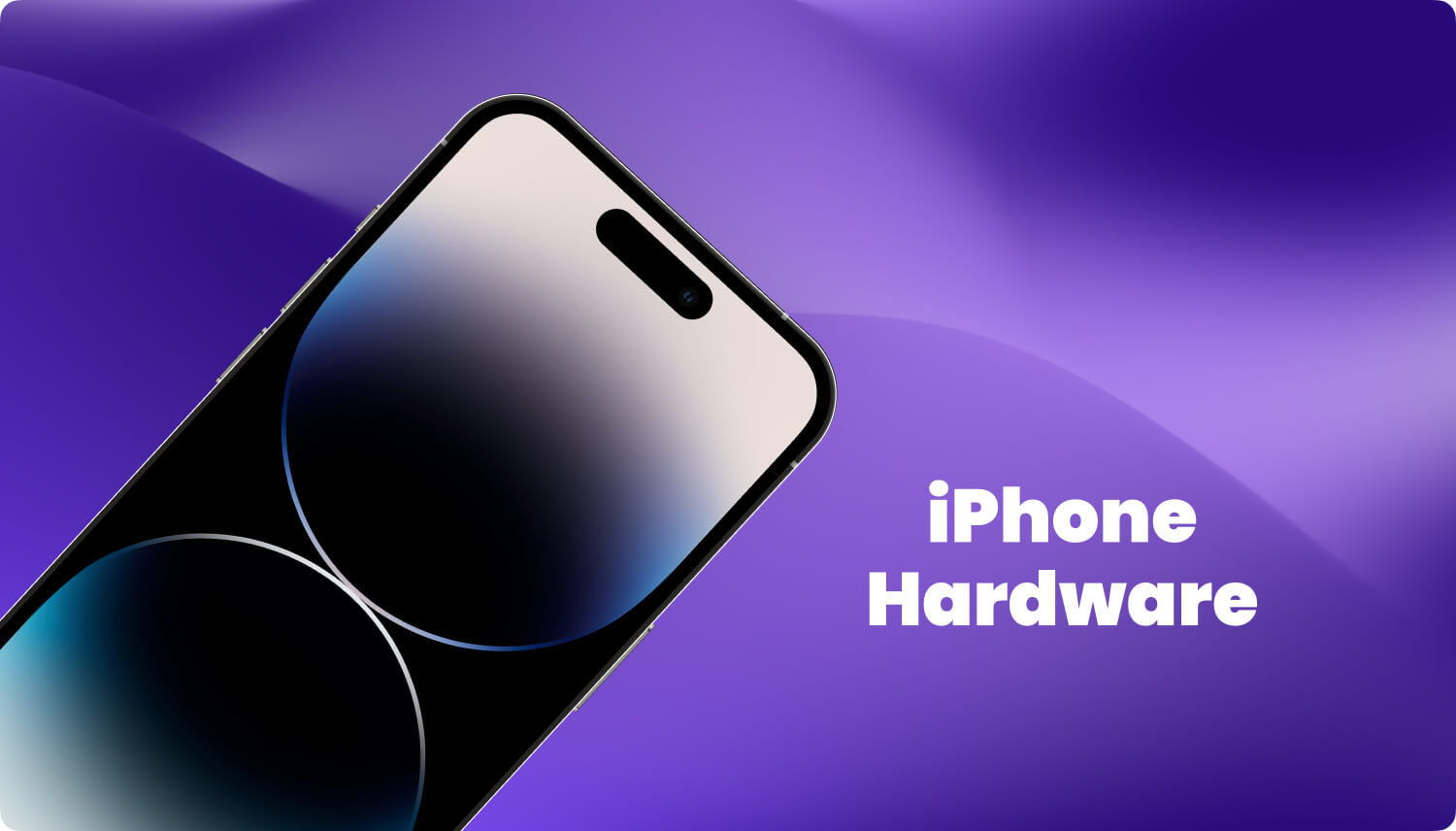 Now that we have gone through all the methods, ranging from easy to hard, and if you still have not found the right fix and iPhone still could not be restored error 9 or would like to have something quick and fast, then allow us to present to you the easiest solution of all - using the FoneDog toolkit - iOS System Recovery.
Part 4. Video Guide: How to Fix iTunes Error 9 or iPhone Error 9
After using FoneDog - iOS System Recovery your iOS device is ready to go but it does not just end there. If you have forgotten to backup your data, before using any of our products then please do not worry not because of the FoneDog - iOS Data Recovery has you covered.
All of your data that you may have lost, will be fully restored to exactly how you had it. To make sure that all of your data won't go missing for the next time, you may also opt to use our FoneDog - iOS Data Backup & Restore module so everything is accessible and safe on your computer. It won't cost you a long time to restore an iPhone.
Keep in mind that you never again would have to bring your iOS device to a repair shop where your data may potentially be at risk from prying eyes as well as having to pay huge fees. Your data is only accessible by you and you alone - as it should be.
As easy as all of our software, it is always good to have a one-stop program that does everything efficiently. In addition, you may have noticed several other different repair modules available - yes we are that thorough in making sure you have everything you need. You are welcome!
So give our products as shot with a free trial to start off. With our user-friendly interface, immediately you will see what it is capable of and why it is well loved and received amongst our satisfied customers. We stand proudly by our product and so will you. Go on and give it a try. It is as easy as 1, 2, 3!