Step 1. First of all, you'll need to login to your Facebook account. After successfully logging in, go to "Account Settings" in the top-right corner of the window same as displayed below.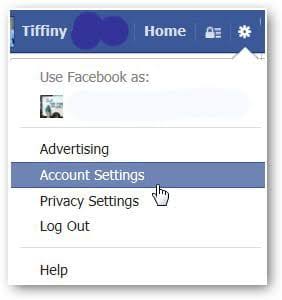 Step 2. After clicking on it, the "General Account Settings" page loads. At the very bottom of the page, click on the link "Download a copy of your Facebook data".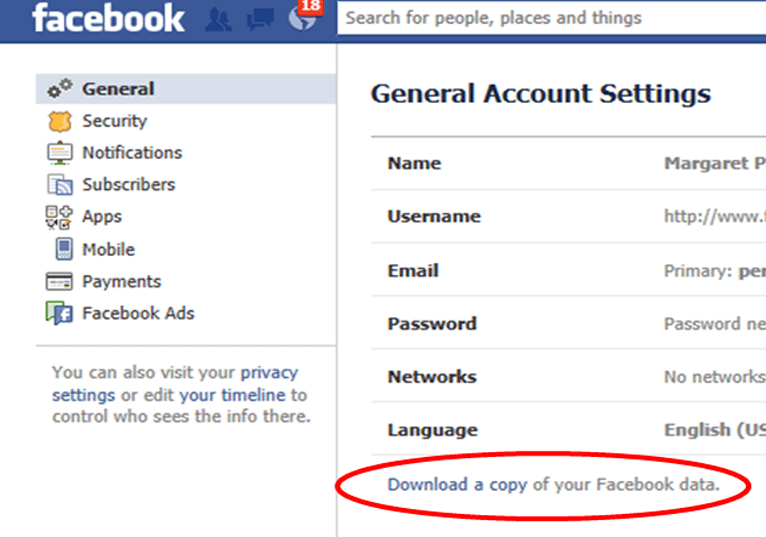 Step 3. Next, you'll land on a page where you can download everything you've done on your Facebook account since the very start when you creates your account. Then click on the green button "Start My Archive".
Step 4. After clicking, a small dialog box "Request My Download" will open, telling you that it can take a while, about 2-3 hours, to gather all of your information. To continue, click "Start My Archive" again to launch the process.
You will also be told to go to your email account associated with your Facebook profile where a download link to your archive will be sent. But remember that it may take 2-3 hours long before it arrives. If it does, click on the said link in your email to download your archive.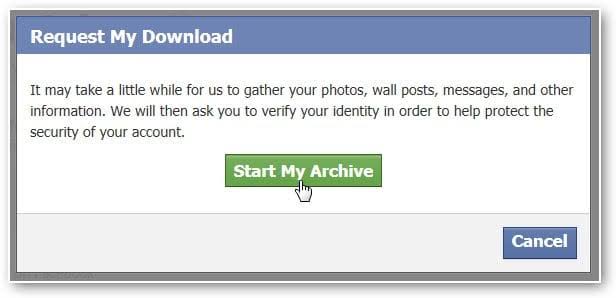 Step 5. But before you can start downloading, you will need to re-enter your password. And finally, click on "Download Archive" button.
Your archive will then be downloaded to your computer. You have to unzip it and open the file named "index." It contains and shows all your archived data. Select "Messages" and all of your messages will load as shown in the window below. Look for the deleted Facebook messages you want to recover by searching the keyword. Just press "CTRL + F" or "F3" to display the keyword search process.
Once you've found them, copy and paste the contents into a Word document and save it to your computer.