"Error 4005?? What does this pop up message 'The iPhone [device name] could not be restored. An unknown error occurred (4005)' mean and how can I fix iTunes error 4005 or iPhone error 4005?"
What is iTunes Error 4005 and Its Symptoms?#1. Fix iTunes Error 4005 Issue Easily Without Data Loss#2. iPhone 4005 Error Solution: Restart iPhone and Computer#3. Update iTunes to Fix Error 4005 iPhone X#4. Apple Error Code 4005: Update Computer's Operating System#5. Check USB Ports to Fix iTunes Error 4005#6. The iPhone Could Not Be Restored 4005: Force Restart#7. iPad Could Not Be Restored Error 4005: Enter DFU ModeVideo Guide: How to Fix iTunes Error Issues with iOS System Recovery
What is iTunes Error 4005 and Its Symptoms?
Not knowing the cause of the problem is the worst part is facing technical issues. Just like the iTunes Error 4005, it is an error which could not be identified and it has affected iOS devices like iPhone, iPad, and iPod Touch.
iTunes Error 4005 frequently occurs during the process of updating or restoring which interrupts the whole process and leaves you hanging with a useless phone. However, before you get iTunes Error 4005, you will see signs and symptoms that could lead to this problem. If you notice any of the followings below, then start finding ways to get rid of iTunes Error 4005.

Virus or Malware infection
USB cable or hardware issues
iOS and iTunes files are corrupt
Outdated iTunes
Software version problem with the iOS device
Incomplete iTunes download or installation
Broken links
iCloud was not turned off properly
Since there could be a lot of possible reasons that will trigger Apple Error 4005 to your iPhone, let us go down to the methods on how to fix this annoying problem.
You may have searched the entire web trying to solve this problem but it seemed useless. In this article, we have summed up the best and effective ways to fix iTunes Error 4005. Find out which among these will work for you.
#1. Fix iTunes Error 4005 Issue Easily Without Data Loss
The best and most effective way to fix iTunes Error 4005 is by using third-party recovery programs. FoneDog iOS System Recovery has been proven by millions of iOS owners and users worldwide for any recovery issues and other system-related problems. This professional tool helps individuals resolve any iOS technical problems without the need for them to become experts.
FoneDog iOS System Recovery was developed with a user-friendly environment and a simple click-through process. It has fixed a lot of iTunes error XXX and other unexpected problems like stuck at Apple Logo, freezing and crashing, white screen black or blue screen and much more. To learn more on how to use this software, follow these guides below:
Step 1. Download FoneDog iOS System Recovery
On any computer, Windows or Mac, search online for FoneDog iOS System Recovery and download. Once you have downloaded the software, follow the onscreen installation guide and launch the program until you reach the main screen. On the main menu, you will see a lot of tools related to recovery and troubleshooting iOS. Click iOS System Recovery among the given tools.

Step 2. Connect an iPhone
This time, you will need to connect the iPhone and the computer using an original USB cable. Click Start once the connection is established and detected.

Step 3. Download Firmware
On the next screen, you will see the make and model of the iOS device that you are using. You need to confirm the device name and model in order for FoneDog iOS System Recovery to download the latest firmware package.

Step 4. Extract Firmware and Repair
After the firmware has been downloaded, FoneDog iOS System Recovery will now extract the firmware to your iPhone. This process may take a while but of course, help is nearer so it is better to wait than mess up the phone more.
Once the extraction is completed, it will now begin the repair. During the repair, please make sure that the connection is still good to avoid any interruptions and arising issues.

Step 5. Back to Normal
After a few minutes, the iPhone device is now back to normal and had been updated as well. The best part is, no data was lost during the entire process. Everything is kept perfectly inside your device.

#2. iPhone 4005 Error Solution: Restart iPhone and Computer
This basic troubleshooting is popular among almost all mobile issues. Restarting will help refresh the iOS device and its operating system to solve Apple Error code 4005.
How to restart your iPhone and fix iTunes error 4005:

Press and then hold together the Sleep/Wake buttons until the red slider appears.
Drag the slider off.
When the device shuts off completely, press Sleep/Wake button again until the Apple logo appears.
Restarting the computer may help too. We bet you are already familiar with the steps on how to restart the computer whether you are using Mac or Windows.
#3. Update iTunes to Fix Error 4005 iPhone X
Outdated iTunes is not compatible with the latest iOS devices and sometimes cause iTunes Error 4005. When you find iTunes cannot restore the backup to your device, then it is time for you to update it.
How to update iTunes on Mac to help fix iTunes Error 4005:

Open iTunes on Mac computer.
Click iTunes from the top main screen menu bar.
Click Check for Updates among the drop down choices.
Follow the onscreen guide.
If there is an available update, download and install it on your Mac computer and once completed, try to connect the iPhone and redo the process.
How to update iTunes on Windows 10 to help fix iTunes Error 4005:

Open iTunes on Windows 10.
Click Help from the menu bar on top of the screen.
Scroll down and look for Check for Updates.
Follow the onscreen guide on how to download and install the latest iTunes version.
If there is no available update, it means that you are currently using the latest version. Hence, if this does not resolve unknown Error 4005, consider doing the next steps.
#4. Apple Error Code 4005: Update Computer's Operating System
Another factor to consider in troubleshooting iTunes Error 4005 is your computer's Operating System. Check and update if you don't have the latest version by following these:
How to update iTunes for new Macs:

Go to Mac App Store.
Click Updates.
If there is an available new version, follow the prompt to download and install.
How to update iTunes for older Macs:
Open Apple Menu.
Go to Software Update and install available updates.
How to update iTunes for Windows:
Click the Start Button.
Type Update in the search box.
Click Windows Update among the given results.
iOS System Recovery Fix with various iOS system issues like recovery mode, DFU mode, white screen looping on start, etc. Fix your iOS device to normal from white Apple logo, black screen, blue screen, red screen. Only fix your iOS to normal, no data loss at all. Fix iTunes Error 3600, Error 9, Error 14 and various iPhone Error codes Unfrozen your iPhone, iPad and iPod touch. Free Download Free Download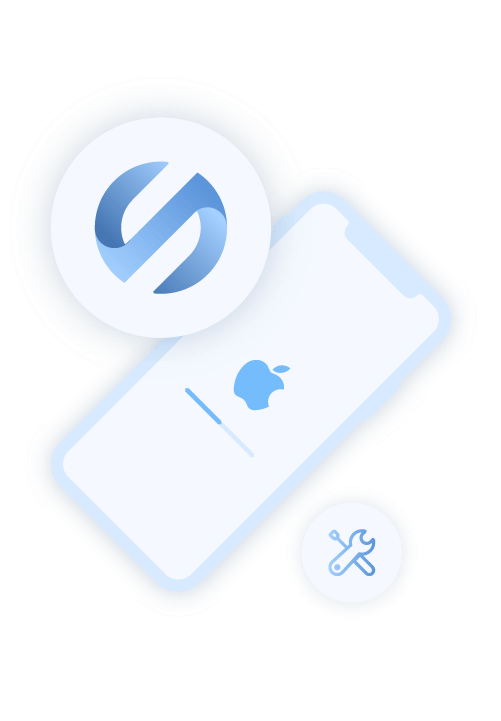 #5. Check USB Ports to Fix iTunes Error 4005
Most of iTunes Error 4005 and other error codes are particularly pertaining to the hardware connections of the devices. These errors mean that there is no established connection between or unable to read the communication from both devices or not able to communicate at all.
Before going deeper in troubleshooting your iPhone, try using a different computer.
Connect the iPhone or use a different USB port.
Test whichever works for you.
If this will fail then think about other advanced methods to fix iTunes Error 4005.
#6. The iPhone Could Not Be Restored 4005: Force Restart
Some users reported having fixed iTunes Error 4005 by simply force restarting their devices. To force restart your iPhone:
For iPhone 7 and higher (also applicable for iPad and iPod Touch)
Press and hold both Sleep/Wake and Volume Down (-) buttons for 10 seconds until you see the Apple logo appears.
For iPhone 6 and lower (also applicable to iPad and iPod Touch)
Press and hold both the Sleep/Wake and Home buttons for 10 seconds, until you see the Apple logo appears
#7. iPad Could Not Be Restored Error 4005: Enter DFU Mode
The iPad could not be restored an unknown error occurred 4005? DFU or Default Firmware Update works with the software structure of your iOS device. This can definitely fix the iTunes Error 4005 but this can result in deleting the entire settings, apps, and contents of the device. This is because DFU will be working its way from the foundations of the operating system and fixes all the possible errors along the way. In order to enter the DFU Mode on iPhone 7, follow these:
Here are the steps of how to entering the DFU Mode:
Plug in your iOS device: iPhone or iPad.
Make sure iTunes is running on PC or Mac.
Turn Off your iOS device.
Press and hold down the On/Off button for about 3 seconds.
Press and hold down the Volume down (-) button while still holding down the On/Off button.
Keep holding both buttons down for about 10 seconds. (If you see the Apple logo, you've held them too long and will need to start again.)
Release On/Off Button but keep holding Volume down (-) button for 5 seconds. (If you see the "Plug into iTunes" message, then you will need to start again.)
If the screen stays black, the iPhone should now be in DFU mode.
Video Guide: How to Fix iTunes Error Issues with iOS System Recovery
Error 4005 is a common problem that Apple has dealt with, however, the only thing that frustrates their users is, the resolution is the case to case basis. Which means, whatever works for you may not work for another user.
So you have to undergo a series of fixes to really get to the bottom of the issue and you have exhausted everything you got just to fix it. Unlike using FoneDog iOS System Recovery, you can just easily repair iTunes Error 4005 while keeping a smile on your face.