Ask any iPhone user about what issue they most commonly encounter and you can expect most of them to mention something about iPhone X stuck on Apple logo.
While some may think that it is simply coincidence, there are actually concrete reasons as to why it occurs most frequently. That would be our main topic for today's article, why this issue occurs and how you can fix, or possibly avoid the issue altogether.
Let's start by finding out why it occurred in the first place and some of the things that you may need to know about the issue.
Part 1. Why is iPhone X Stuck on Apple Logo?Part 2. How to Fix iPhone X Stuck on Apple LogoPart 3. Conclusion
Part 1. Why is iPhone X Stuck on Apple Logo?
There are lots of people that complain when they see iPhone X stuck on the Apple logo. However, this is actually a natural occurrence and there's nothing you can do. First of all, you can think of the startup of Apple as to how a person wakes up in the morning. It happens without you noticing, but there are actually tons of tasks being done at the same time.
The same goes for the startup. While you may not see it running the processor and checking the memory, all of it happens. Unfortunately, when your iPhone X can't do these tasks, you'll be stuck in some frozen state, and that would be the Apple logo.
You can think of it similarly to lying in bed after getting too lazy. However, this time, there's nothing that can help the iPhone X, unless you start fixing the problem. With that said, let's proceed to our first fix for when you see iPhone X stuck on Apple logo.
Part 2. How to Fix iPhone X Stuck on Apple Logo
#1 Resort to Specialized Software
It may not be looking too bad right now, but when you see your iPhone X stuck on Apple logo, this is actually a sign of a serious problem. And just like any severe issue, you have to resolve it as soon as possible.
Since it is a bit difficult to fix it right away, I suggest resorting to the use of a specialized tool. Sure, it may be a bit risky, but the risks will only pile up as you delay the recovery of your device. Ultimately, I recommend FoneDog iOS System Recovery.
iOS System Recovery Fix with various iOS system issues like recovery mode, DFU mode, white screen looping on start, etc. Fix your iOS device to normal from white Apple logo, black screen, blue screen, red screen. Only fix your iOS to normal, no data loss at all. Fix iTunes Error 3600, Error 9, Error 14 and various iPhone Error codes Unfrozen your iPhone, iPad and iPod touch. Free Download Free Download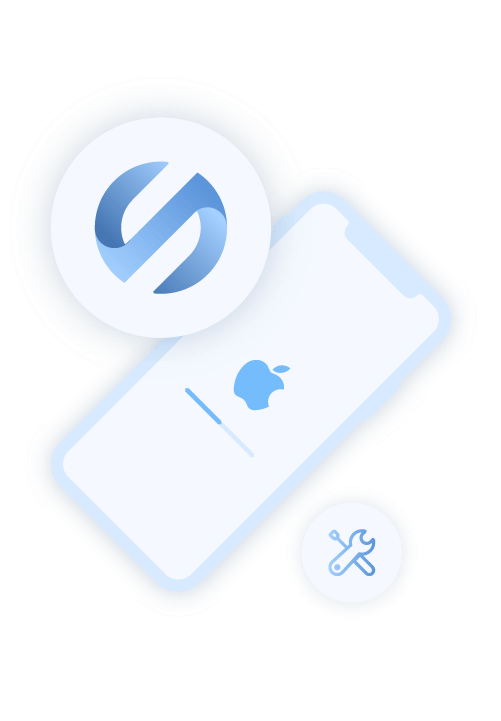 FoneDog iOS System Recovery, as the name suggests, is a tool that specializes in recovering your iOS system.
There are a lot of issues that it can resolve with just a few clicks, and getting stuck on the Apple logo is one of them. Additionally, it supports the latest version of iOS as well as Mac and Windows. As such, it is the perfect tool for the job. If you are ready to use FoneDog iOS System Recovery, then I suggest proceeding with the steps immediately so you don't delay the recovery any further.
Step 1. Prepare the Software
Connect your iPhone X to the computer using a cable. Make sure FoneDog iOS System Recovery is already open. Now select iOS System Recovery from the options. Next, select the underlying issue, and then click on Start.

Step 2. Download Necessary Firmware
Before you can fix the underlying issue, you will have to download the necessary firmware for your specified problem. You simply have to fill in the information on the next interface such as Device Category, Type, Model, and such. Once you're done, click on Repair.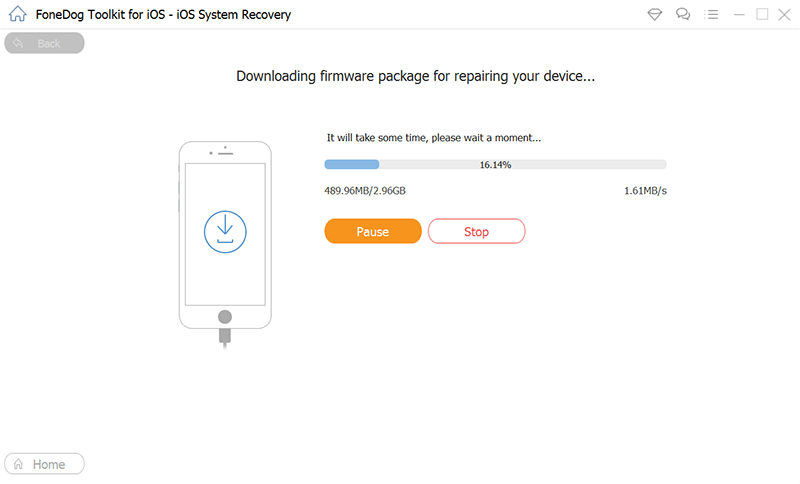 Step 3. Wait for the Process to Complete
Now all you have to do is to wait for it to finish. It may take a while, but it should depend on how big the downloaded firmware is. Once the download and installation are finished, simply unplug your device and the problem should now be resolved.
This has the highest chance of success among our solutions, but it's not without a flaw. For one, there's a higher risk of this solution compared to others. If you want to resolve iPhone X stuck on Apple logo with as low risk as possible, I suggest using other fixes.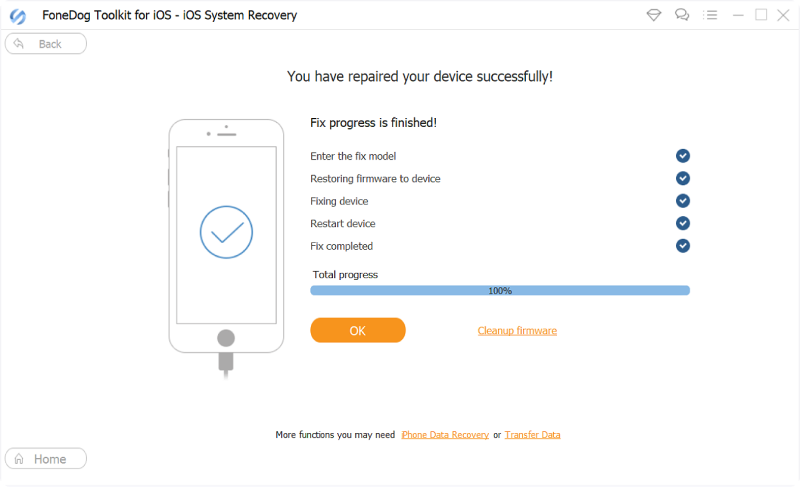 #2 Charge Your iPhone X
Yes, there is such a fix that only requires you to charge your iPhone, and the issue will be resolved. The reason behind this is that there is a possibility that iPhone X stuck on Apple logo has something to do with the device's disability to perform any tasks due to having a low battery.
Just like any other device, you will have to charge it first so it can perform the tasks necessary for the startup. You might have to wait for up to one hour before unplugging the device. This should solve the issue. Instead of seeing the iPhone X stuck on Apple logo, you will get the charging screen instead. And you can expect that once the battery is filled up, you will then be able to open your device normally.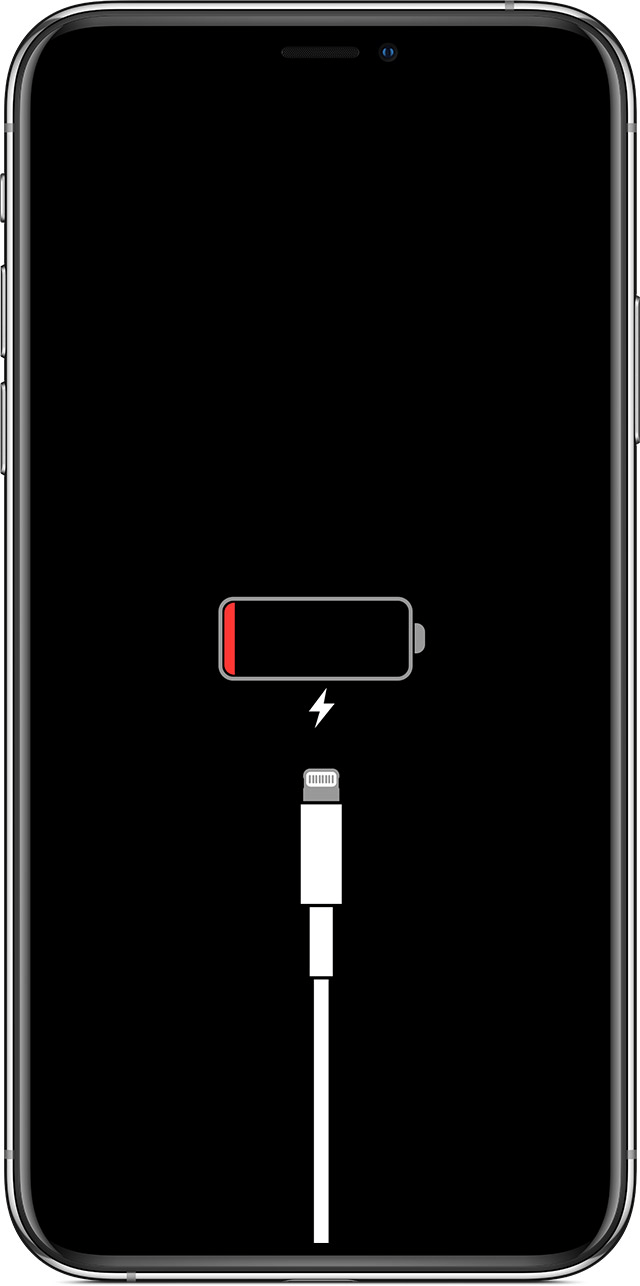 However, there are cases where users know for sure that they have charged their iPhone X before encountering the issue. If you are one of them, then this may not solve your problem.
#3 Press a Series of Buttons
You will see in a lot of videos people who press a lot of buttons on their device to solve their underlying issue. As luck would have it, our case right now is similar to theirs. Since you can't exactly operate the device from the inside, you will have to do it on the outside in order to get out of the iPhone X stuck on Apple logo loop. And that means you will also have to press a series of buttons.
Most of the buttons are pressed for the sake of initiating a function which is called Force Restart. This will restart your device without needing to operate it. Follow these steps if you are ready:
Press the Volume + button and release it after a few seconds.
Repeat step #1 but this time on the Volume -
Finally, press and hold the buttons on the right side of the iPhone until you get a new screen other than the Apple logo.
Note: This is exclusive to iPhone X. If you are using a different version of the iPhone, the buttons you need to press is different.
Since force restarting was made for minor issues, you are bound to solve at least one issue, though it's not guaranteed that the issue regarding iPhone X stuck on Apple logo is one of them. If that's the case, then it might be more severe than you initially thought.
#4 Update the iPhone X
It is common knowledge that updating hardware or software makes it possible to automatically resolve any issues. If we're talking about updating the iPhone X before, then it's definitely easy. You only have to go to the Settings and check for updates. However, that's not necessarily our situation right now. Currently, you can't operate the device since the iPhone X stuck on Apple logo.
In that case, you will have to find out another way. Fortunately, you can update the iPhone X from the outside. Here are the steps that you need to follow:
Connect the iPhone X to a computer.
If you are using a macOS Catalina, launch a session of Finder. If you are using an older version of Mac or a Windows PC, launch iTunes.
Now locate the device internal storage on Finder or iTunes.
On the iPhone X, press the series of buttons that we have discussed in solution #3.
Note: When not connected, this will force restart the iPhone X. When connected, it will open the Recovery Mode screen.
You will then get a prompt message on iTunes or Finder of whether you will Restore or Update the iPhone. Select Update.
It will take a while for the update to complete. Since the iPhone is dysfunctional, it will be manually done by the computer. While I recommend updating the iPhone to solve iPhone X stuck on Apple logo, you may also choose to Restore if you want a more severe solution than what we are doing now.
#5 Contact Apple Support
Our fifth entry involves directly contacting the staff of Apple if they can fix the issue. This is something you should definitely consider since no one knows the product well other than the ones that handle it. However, it's going to take a while, so I only suggest that you use this method if you are encountering these problems:
You are seeing a black screen after doing the fixes for iPhone X stuck on Apple logo.
Your iPhone X's screen is on but it is not responding to any of your gestures anymore.
You are hearing some sounds and feeling vibrations even with iPhone X stuck on Apple logo.
If you are currently in any of these issues, then I strongly suggest going to the website. Simply select the iPhone from the list of options then proceed to tell them about the underlying issue.
#6 Send Your Device to Specialists
When you have done everything you could and still cannot solve the issue regarding iPhone X stuck on Apple logo, then it's the best time to rely on specialists. iPhone repair specialists can be very rare, but they are extremely skilled in what they do, or at least some of them. However, it will cost a bit.
Simply put, if you no longer have any choice, you can't do anything but to rely on costly repair services. Still, you don't have to be depressed over it, since there are advantages to this as well.
For one, the results and efficiency are guaranteed as long as you pick the correct repair services. Secondly, specialists often have the right tools for the job as well as the skills to back it all up. Lastly, you don't have to worry about voiding the warranty since you're not doing it by yourself.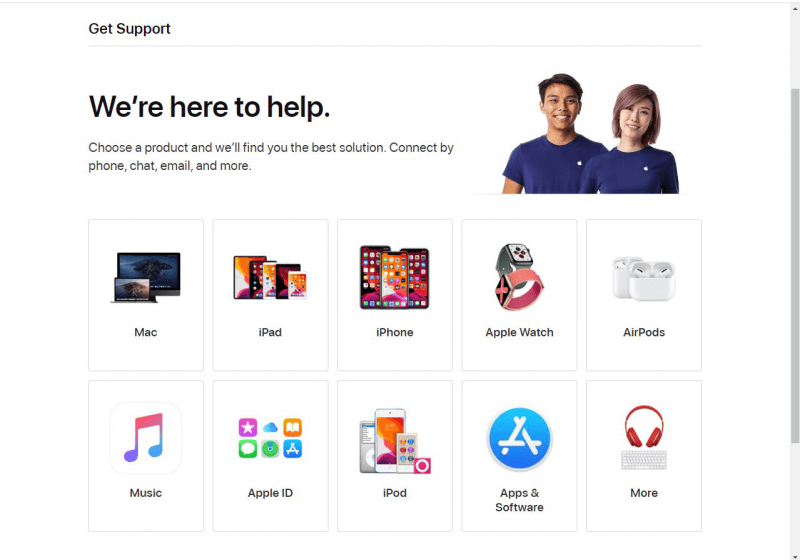 Nevertheless, despite being very effective, you will find a lot of people complaining. This is because it's fairly difficult to find a specialist. Either way, this is your last resort if you want to fix iPhone X stuck on Apple logo.
Part 3. Conclusion
It's not easy solving issues on an iPhone. For one, since it is expensive, you can't imagine how difficult it would be if you weren't able to solve the issue at the end of the day. Plus, since there are fewer iPhone users than Android users, the available resources are limited.
As such, stumbling upon this guide on the iPhone X stuck on Apple logo is very helpful. Even if you happen to solve the issue with this article, make sure to take care of your iPhone X so that you don't ever encounter this issue again.