By Nathan E. Malpass, Last updated: September 2, 2021
Free music? Who doesn't like that? There are a lot of websites out there that provide free music you can download and transfer to your iPod touch. However, not all of these websites allow you to do so within the bounds of the law.
In this guide, we have a list of websites where you can have free iPod music downloads legally. In this way, you don't have to worry about getting caught -- because you're not doing anything illegal in the first place. Let's get started.
Top Websites to Get Free iPod Music DownloadsHow to Transfer Downloaded Music to An iPodTo Wrap It All Up
Top Websites to Get Free iPod Music Downloads
1. SoundCloud
This is a very popular music-sharing site that enables users like you to stream music for an unlimited period of time. You can also download music for free. You don't need to pay just to get premium music in SoundCloud.
SoundCloud is actually a community of both independent musicians and famous artists. These individuals upload their music for free. Searching for songs is easy as you can do so by using the search bar.
Not every music within SoundCloud can be downloaded for free. For instance, you can only download some songs if you like the Facebook page of its creator. However, most songs can be instantly downloaded simply by clicking the "Free Download" button located just under the track.
2. Jamendo Music
When people upload music in Jamendo, these are all protected by the license called Creative Commons. This means you can download multiple songs for free and legally. Typically, music uploaded on this site are created by independent artists. Thus, it will be hard to find mainstream songs on Jamendo.
The great thing about Jamendo aside from being a great source of free iPod music downloads is it's a great avenue for music explorers. Playlists are curated properly and they have radio stations that are usually up-to-date. Licensing of music for commercial purposes can be done as well. Jamendo asks for a reasonable price for doing so.
3. ReverbNation
ReverbNation is behind some of the most popular bands today including Imagine Dragons, Alabama Shakes, and The Civil Wars. Through this site, the various bands got recognition. They shared their songs for free and, in return, they have had a massive, loyal fanbase.
This site offers a lot of genres in its platform. Downloading music is completely free and legal. However, they are best known for genres such as alternative, pop, and hip-hop. They cater to millions of users, labels, and artists. With its massive catalog of sounds, ReverbNation always provides excellent user experiences, especially for music lovers.
4. Audiomack
This is one of the best alternatives to SoundCloud enabling individuals to go through a user-friendly platform interface. It's a great Internet spot for music lovers, artists, and labels allowing you to discover great music without paying a dime.
Free iPod music downloads can be done by looking at different categories such as Top Albums, Top Songs, and Trending. They have the best electronic, reggae, and hip-hop music as well. Thus, Audiomack is very popular among young users.
Some songs within Audiomack should be purchased for a reasonable price. But most music is given for free. Streaming songs is also made possible through Audiomack's website and you can do this on your mobile devices or computers.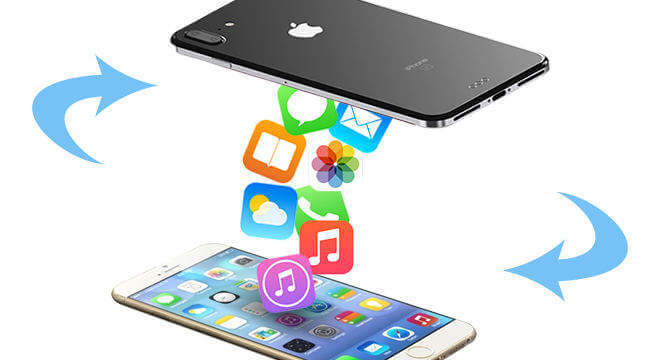 5. SoundClick
This is the place you should go to if you want to download and grab songs from websites of artists directly. Some artists within SoundClick allows you to download their songs for free. You also have the freedom to buy songs that are licensed if you want to use them for commercial purposes.
Individuals can view a massive database of music by genre. Streaming is possible as well. Once you sign up and create an account on the website, you can download or stream unlimited songs.
The only downside to this website is it doesn't have a great user interface and looks cluttered. However, it offers you unique features such as a forum that allows you to communicate with other users on SoundClick.
You can also make your own customized radio stations. Snippets of information regarding artists are available as well. Finally, another feature of SoundClick allows you to send messages with customized e-cards to everybody. These e-cards can have themes, background music, and personalized texts.
6. Internet Archive
This is another place where you can get free iPod music downloads. The Internet archive is a big place with a huge collection of different file types. It has a section dedicated to audio containing a lot of music, podcasts, live songs, radio programs, and audiobooks.
The library of music contains more than 2 million audio files that are both free and digital. The disadvantage to this website is it's not categorized properly. However, it still makes up for it by allowing you to sort audio files according to various filters. These include the year the music was published, language, creator, topics, media type, and most viewed, among others.
These categories can be very confusing at first. However, if you dig a little deep and put in the effort, you will find a lot of great songs to listen to. Different types of artists provide free, downloadable songs on the site. It even allows you to download music in multiple format types such as OGG and MP3.
7. NoiseTrade
NoiseTrade is an amazing platform enabling you to view album collections by loads of artists. These artists want to showcase their songs for free. But if you want to make your donation and support the group, you can also do so.
You can easily download or stream music on NoiseTrade for free. However, streaming can only be done partially. If you wish to get access to the entire music, you have to state your postal code and email address.
Once you have sent your information, albums can be downloaded and usually comes in the form of a ZIP file. The said file will contain every MP3 track related to that album. It's very easy to locate the songs you want to NoiseTrade. We recommend that you check the section on Top Downloads and Trending.
How to Transfer Downloaded Music to An iPod
Once you have finished grabbing free iPod music downloads, you need to transfer them from your computer to your iPhone. To do this, use FoneDog Phone Transfer. It is a great tool that allows you to transfer music files from your computer (Mac or Windows) to your iPod. The interface is very easy to understand and the process is quick and simple.
To Wrap It All Up
We've given you a rundown of the best websites to get free iPod music downloads. All of the sites stated here will let you download music for free and "legally." Then, you simply use FoneDog Phone Transfer to move the files from your computer to your iPod.
How about you? Where do you get your music from? Do you have a website that's not on the list? Let us know your thoughts by typing them below.