Part 1. What is Rooting on Android?Part 2. Rooting Huawei P8, Redefining Android Smart PhonePart 3. The Benefits of Rooting Huawei P8Part 4. The Risks of rootingPart 5. The Most Effective and Safe Way to Root Huawei P8 with FoneDog - Android RootPart 6. Video Guide - How to Root Huawei P8Part 7. Unlock The Full Potential of Huawei P8
Part 1. What is Rooting on Android?
Most Android users are getting annoyed by those system default apps that are not really being used but they are unable to remove it because if you do, the Android operating system will not work smoothly and may cause interruptions. Rooting is a process that allows the user to go inside the main software codes of the device's operating system and gives you the privilege to modify or change something based on what you wanted and how you want your phone apps to work for you. Safe to say, this is the Android counterpart of Apple jailbreaking. Tech savvies have created and developed a process that allows Android users to root their devices and unlock its full potential.
Part 2. Rooting Huawei P8, Redefining Android Smart Phone
Ranking 3rd after Samsung and Apple, Huawei has increasingly gained fame and trust throughout consumers worldwide. One of their best-selling smart phones is Huawei P8 which has stand out features among the list of Android devices out in the market today. Rooting Huawei P8 is also a thing for techies that they usually tinker those devices with great specifications. If you are using Huawei P8 and planning to root it for a more personal and customized mobile experiencing, you may read through this article to understand the pros and cons of the Android root.
Part 3. The Benefits of Rooting Huawei P8
The ability to root your Huawei P8 gives you the freedom to choose the apps on your smart phone. It is like having an Administrator access to your phone. You can freely do whatever you want to do with it. Rooting your Huawei P8 can give you the following benefits:
Unlimited Apps – Because you have tweaked the Android operating system codes, you now have the access to install apps based on your wants and even those incompatible ones.
Better Battery Performance – Tech savvies say that after you root your Huawei P8 or any Android device, you can enjoy extended battery life. You can use certain apps that can enhance the battery and apps that can speed up your smartphone.
Block Unsolicited Ads – Whether you are playing a game or opening apps on your phone when suddenly an Ad pops up and you accidentally clicked on it. These Ads are sometimes annoying especially if you are doing something important and in a hurry. When you have rooted your device, there will be no more in-app Ads.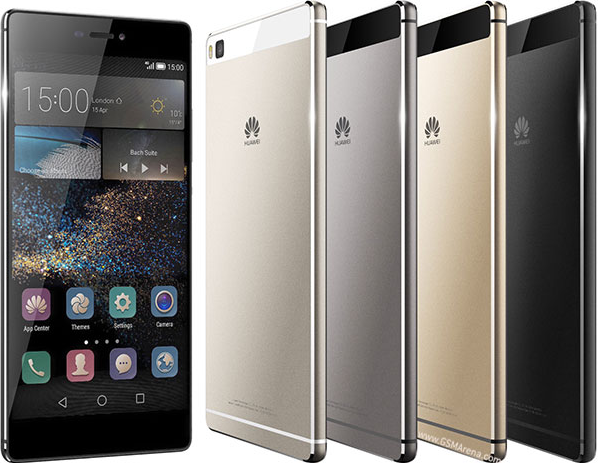 Automate Everything – Yes everything! After you have rooted your Android device, you now have the freedom to do whatever you want as long as you don't damage it. You can speed up the CPU, GPS and 3G Network using certain apps. This app is also available to non-rooted devices however the best functionalities are not yet reached compared to the rooted ones.
Flash Custom ROM- Huawei P8 Android root can give you the privilege to choose your own version of Android. You can install the latest Android version on your phone or customized its Android version based on what you like. This is also one of the best benefits of rooting so far because you can have the freedom to change every single detail of the operating system.
Your own Kernel - A kernel is the one responsible for helping apps communicate with the hardware of the Android phone, which means that a custom kernel can give you a better phone performance, extended battery life, and extra features like Hotspots. You can also do this process manually where you need to flash the kernels or use a kernel manager.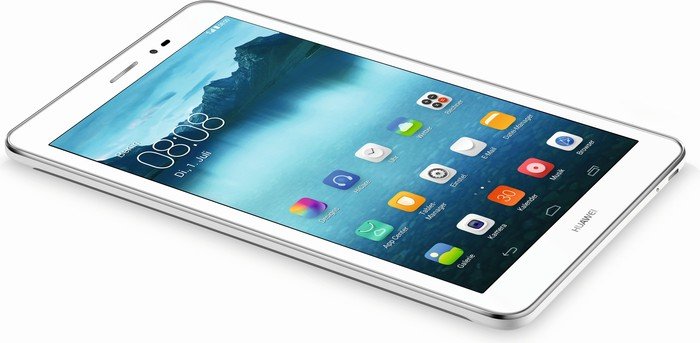 Part 4. The Risks of rooting
Is rooting safe? This is the most common questions being asked by interested users. Android root acts like the device administrator and guard, so once this layer of security tampers, there are several risks that can affect your Huawei P8 phone. Here are the possible risks that may happen once your Android device is rooted:
Compromised Security – Because a layer of protection has been tampered or modified, the phone security becomes vulnerable to any forms of damage. Android has significantly been vigilant about rooting their devices that they have recently added more protection. Google does not support rooting as well so together they have developed an API that scans apps for any tampered or modified Android devices. At some point, some Android manufacturers allow rooting of their devices.
Brick your device – If you are a first-timer, there might be instances that you might mess up the rooting process leaving you with a useless like brick device. Android root will void your phone warranty, however, depending on the company where you purchased the handset, some might offer repair but this is not a guarantee.
Malware Issues – Modifying the ROM of your Android phone may cause unknown viruses to infect the whole device. Though some may claim that rooting Android can have more secure and protected smartphone however it totally depends on the modifications done on the ROM. You must have advanced and expert skills and knowledge in Android root before any attempts. Once your device is connected to the internet, it becomes prone to many kinds of malware. Some may be in forms of links, downloads, apps and much more. If your phone is infected, the virus may act on your behalf to do any kinds of transactions such as getting your personal credentials like your name, address, phone numbers, and credit card information.
Android Update Issues – Because of the root process made on the operating system, you may end up with either old software version and may wait longer for the new versions to become modified.
Void-off Warranty – Because you have tweaked the Android's ROM or an internal system, this will automatically void-off the manufacturer's warranty. There are Android manufacturers that allow rooting and may even give you official steps on how to do it. But this root process they give is not unlocking your phone's full capacity because the root is still aligned to Android's policy.
Part 5. The Most Effective and Safe Way to Root Huawei P8 with FoneDog - Android Root
There are more Pros than Cons in rooting your Android device technically, however, the steps are quite complicated that only a few is doing it. However, there is third-party software that does all the difficult steps for you. You don't have to do the messy job! So better get going and maximize your Huawei P8 in no time. Before doing an Android root we strongly recommend backing up your phone as a safety precaution because rooting will totally erase all phone data. You may lose all your contacts, messages, calendars, photos, videos, and notes. There are a lot of ways on how to root your Huawei P8 phone but there is one application that can do all the complicated tweaks for you, introducing FoneDog - Android Root. This software comes with a complete toolkit that you can download straight from the website. Once you are all set, verify that you have completed these important steps:
Always backup- As we mentioned above, make sure to have all the necessary backups needed.
Enough Battery Life – Android root consumes a lot of battery during the process so you have to make sure that you have at least 60% battery life to proceed.
Turn-On USB Debugging - From your Huawei P8 home screen, go to Settings> Scroll down to About Phone > Under About Phone go to Build Number and tap 7 times. You will see a screen message that you have enabled the developer option on your Android device.
If you are all set, follow the steps below on how to successfully root your Huawei P8:

Step 1. Download and Install FoneDog - Android Root application
From FoneDog website, download the Android Root application on your Windows or Mac, same steps apply on both OS. After you have successfully downloaded, install and launch the program on your computer. You will see a welcome screen of FoneDog - Android Root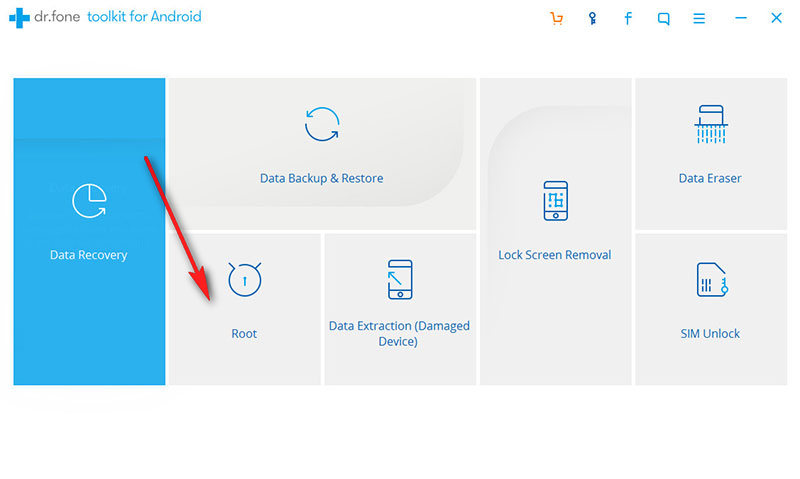 Step 2. Connect Huawei P8 to The Computer
Using a USB cable, connect your Huawei P8 to the computer and click on "Root" among the on-screen options given. Click "OK" on your mobile screen if there's a pop-up message asking for USB Debugging. After successful connection, FoneDog - Android Root will display some of your mobile's details and will soon start the rooting process.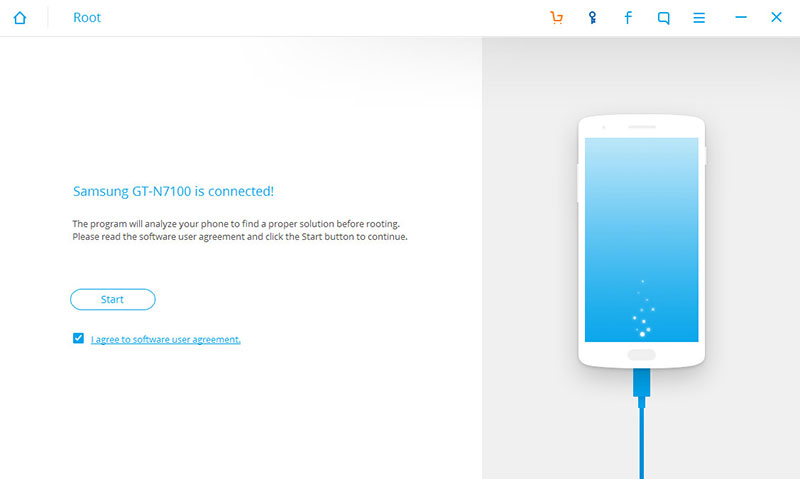 Step 3. Start Rooting Huawei P8
FoneDog- Android Root will start the rooting process on your Huawei P8 and during this time, make sure the connection between your phone and the computer is not interrupted as this may cause an issue. You will notice that your phone will keep on restarting during the rooting procedure.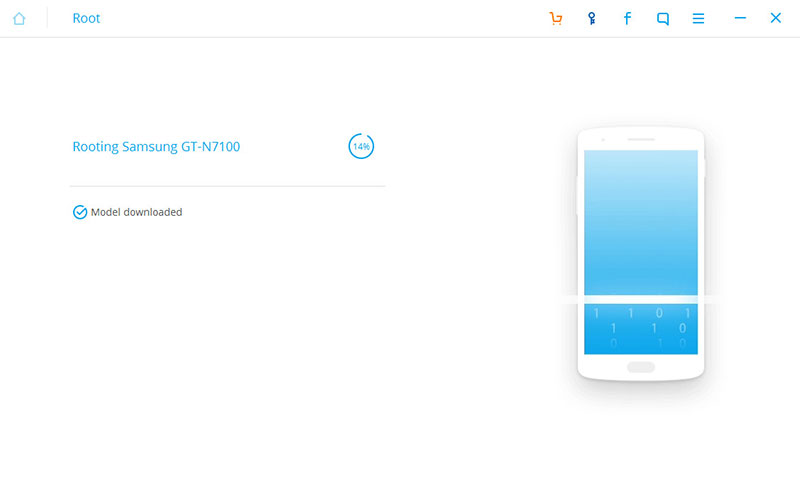 Step 4. Rooting Huawei P8 Confirmed
During the rooting process, there will be pop-up messages on your phone's screen asking for the rooting confirmation. Simply click on "Agree" to finish the steps. After the whole process is completed, you will now see a confirmation on your computer screen that your Huawei P8 root is finished.
The steps are so easy and simple that anybody can do it. You don't need to be technical in order to safely root your Huawei P8. FoneDog – Android Root will do all the complicated steps for you.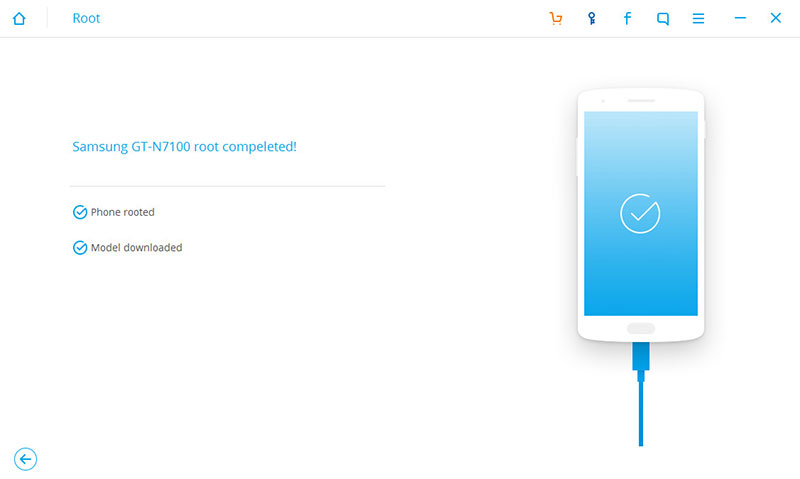 Part 6. Video Guide - How to Root Huawei P8
Part 7. Unlock The Full Potential of Huawei P8
Now that you have rooted your Huawei P8, you can no freely install apps that you think will enhance your mobile experience. After all, that is what we all wanted, to get the most of what we have. Always remember to practice safety and protection before doing any root on your Android devices. FoneDog – Android Root is always ready to save the day!