A QR code reader is readily accessible to both Android and iPhone Smartphones today that is used in many retail, marketing, and communication stints and this app makes our lives better in taking information about certain products and services.
Originating from Japan, QR or Quick Response code is a 2D code that is readable by QR scanners, QR reader mobile apps, and webcams. These codes can transfer you to a URL or a web page that shows more product information, tips, and other marketing strategies.
QR codes are now as essential as a barcode scanner so it's important that you get to know which one you can use on your android or iOS device.
In this blog, we will feature 10 best QR code readers you can enjoy on your Android and iPhone plus exciting features that each app has included that makes it stand out from the rest.
Part 1. 5 Best QR Code Readers for AndroidPart 2. 5 Best QR Code Readers for iOS DevicesPart 3. Summary
Part 1. 5 Best QR Code Readers for Android
If you are using an android phone, you can absolutely take advantage of the many QR code readers available for download. Here are the top 5 best QR code readers for android devices:
QR Droid
QR Droid has many features apart from reading QR codes; it is a QR scanner, decoder, and generator. It lets you interact with your friends by customizing your own QR code contact details, share locations with maps, add events to calendars and emails, plus compare product prices and reviews online!
Scanned codes can also be synced with a registered Google Drive account for accessibility. The best part about QR Droid is it's free to download and install.
Avira QR Scanner
Avira features easy scanning with protection. This particular app provides a safety layer that checks all the URLs you scan and blocks all malicious and phishing sites.
Unlike any other usual QR code readers, which do not check each URL you visit, Avira stands true to its features that it will only open the sites that are free from suspected malware.
It is also equipped with a smart scan which scans most UPC barcodes and shows you a list of prices online including price comparison and reviews. To give you a brief summary of what Avira QR Scanner can do:
Fast and secured QR scanning
Features Avira Cloud Technology
Stores QR code history
And Conveniently shares on your email and social media accounts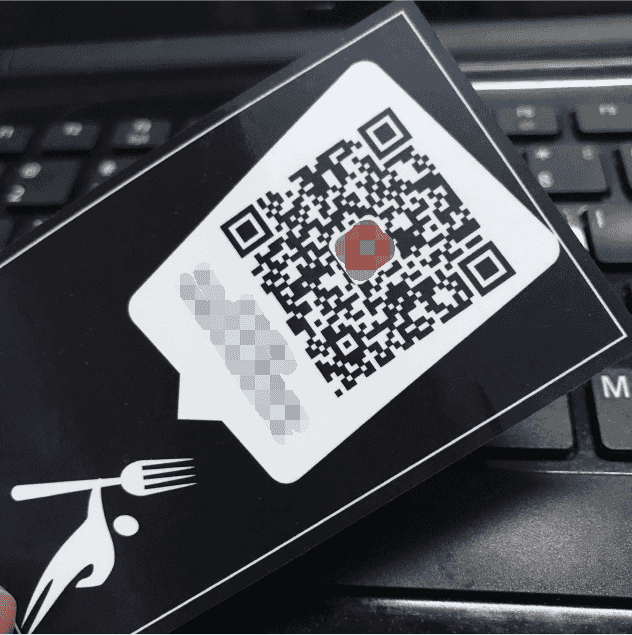 ScanLife Barcode and QR Reader
Another best QR code reader you can download and install for free on your android phone is the ScanLife barcode and QR reader.
Like most QR code reader, this app scans and share QR codes, read more product information, get location, and price comparison. Its most appealing feature is the ability to retrieve special offers and discounts from both local and international retail stores faster compared to other apps.
QuickMark Barcode Scanner
QuickMark Barcode scanner highlights multiple barcode formats such as QR, Data Matrix, EAN 8/13, Code128, and more.
Its top features are code customization, fast data sharing, and scanning the code perfectly even if it doesn't fit in the square and a bit tilted.
i-nigma QR Barcode Scanner
Among the android apps, the best QR code reader that has been consistently on top is i-nigma QR barcode scanner. It does not have any confusing features but rather has an upfront scanning ability. Apart from scanning QR codes, it is also compatible with QR, UPC/EAN, Data Matrix, and more.
This app lets you compare prices, access sites and videos, music, news, and even generate codes. You can also share the codes with your friends via social media!
Part 2. 5 Best QR Code Readers for iOS Devices
There are also excellent QR code reader apps that you can use on your iPhone and iPad. Here is the top 5 best QR code reader for iOS:
iPhone/iPad Camera
You don't have to look any farther; your iPhone's camera has the ability to scan QR codes and quickly gives you information on what the code is about. However, it only does read QR codes for now and does not have any other features like code customization and more.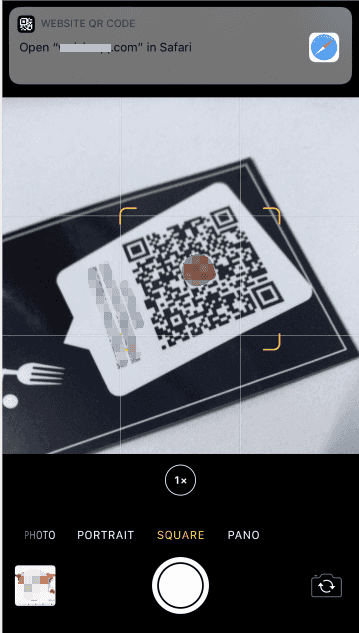 QR Reader for iPhone
The QR Reader for iPhone lets you browse product coupons and deals, share codes via email and social media, export your scans through.CSV, auto-detects codes, and customize your own.
It works as a QR and barcode scanner, business card scanner, PDF scanner, scan and play puzzles and NFC scanners for compatible devices.
However, you cannot fully use all these features on its free version, you might need to get the Pro version before you can take advantage of its advanced features.
QRbot
If you are fond of scanning product codes, then QRbot is for you. This app lets you scan codes and gives you more product details online including Amazon, eBay, and Google. You can also use this app to access websites, add events, read VCards, find and connect available hotspots, and more.
You can easily search your QR codes via Spotlight and export your scans through any cloud storage like your iCloud and Google Drive.
But then, you can also use and experience these advanced features by buying the Pro version.
QR Code Reader and Scanner by ShopSavvy
Developed by ShopSavvy, QR Code Reader and Scanner lets you use this app as QR reader, barcode scanner, UPC scanner, and Fast Scanner.
It does let you scan and print QR codes, share codes through SMS, email, and social media sites, save your scan history and is searchable via Spotlight, and create your own QR code.
This app is actually good for scanning but does not have additional features as of now.
NeoReader
The most popular iOS QR code reader app is NeoReader which is a universal barcode scanning app that lets you scan codes from all types of media communication platforms.
Once you scan a code it lets you, accesses the web, sends it via email or SMS, saves contact details, and more. It's free to download and use this app but if you want to use its advanced features, you need to purchase the Pro version at $0.99 only.
Part 3. Summary
There you have it; we have finally discovered the best QR code reader for each mobile operating system. You can choose which app you can download for your android and iOS devices by reading through each feature and application highlights.
Remember, downloading a reliable QR code that will benefit your needs is more important than installing one with a lot of features but you rarely use.
Do you have other QR code readers to share? Let us know in the comments!