With the rise of modernization, everything now seems to be digital, from communication, information and down to shopping. QR code or Quick Response Code is a matrix bar code that holds all the details regarding a specific product or service.
Today, we see a lot of QR codes almost everywhere, and from this, you'll ask yourself, what the best QR reader for iPhone and Android is. Find out in this post!
1. Scan's QR Code Reader2. Quick Scan3. Zapper4. NeoReader5. Bar-Code6. Kaspersky's QR Scanner7. QuickMark8. TapMedia's QR Reader9. Gamma Play's QR & Barcode Scanner10. i-nigma
Your Smartphone supports QR codes as long as there is installed software called a QR reader. Every QR code reader app works according to your mobile's operating system such as the iPhone and Android.
However, there are QR reader apps that support two or more operating systems. Here is the best QR code reader for iPhone and Android that you can download:
1. Scan's QR Code Reader
This app supports iOS, Android, and Kindle devices which has a no-beating-around-the-bush theme. Simply download and install the app; once you open, it directly scans the code!
It scans all types of barcodes including EAN, UPC, and ISBN, where you can check texts, prices, books, and more. However, due to its simplicity, some upgraded features like online shopping are not featured in this app.
You can scan using both front and back camera and has an option to turn on the flashlight when there are low lights.
The best about this app is you can use it for free!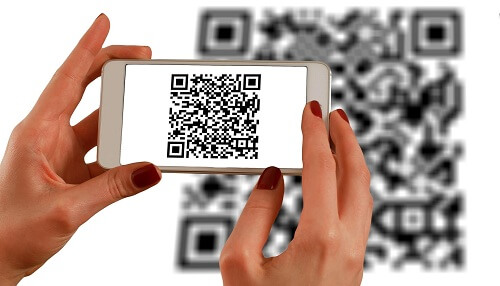 2. Quick Scan
Quick Scan is another top QR reader for both iPhone and Android. It has a free and a Pro version where you both can enjoy using.
Its features include URLs, contacts, map locations, and shopping. When shopping you can scan the QR code and it will show you prices from online shopping sites as well as customer reviews, coupons, and more.
3. Zapper
Zapper is actually focused on mobile payments including via QR codes. This is available on Android and iOS devices where you can easily purchase, track your payments, and even split bills!
4. NeoReader
NeoReader is a QR code compatible to iPhone, Android, Blackberry, and Windows devices which scans different kinds of codes like QR, EAN, Data Matrix, PD 4F17, UPC, Code 39, Aztec, Code 128, and many more.
You can do a lot of things with NeoReader when scanning a code such as send email and SMS, access the web, turn on WI-FI, store contacts, and more.
Most users agree that this is one of the most user-friendly QR readers out there. It lets you open the link upon scanning or you can save it later or even share it on SMS, Facebook, Whatsapp, and email. NeoReader is also for free but when you remove ads and export data might cost you $0.99.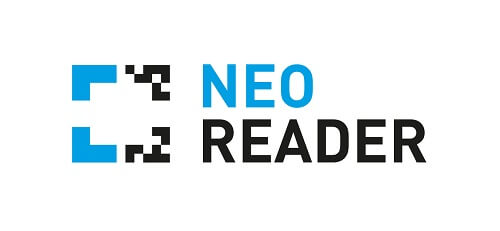 5. Bar-Code
One of the oldest QR readers to date is Bar-Code which was developed by Roberto Sonzogni and has reached 3.5M downloads in iTunes already!
Its main feature is to scan the code to share the info via Facebook or online. You can also save the code as text in Dropbox and more. Bar-Code is free to download but with in-app Ads where you can remove for only $.0.99 and if you want to unlock upgraded features, you can do it by purchasing the PRO version at $3.99.
6. Kaspersky's QR Scanner
Kaspersky's QR scanner is used to scan codes safely to open texts, images, and links. It features a warning if the code is infected with a virus and maintains an organized history of all your scans.
Although it takes to complete a scan with this app because it still searches for possible malware, you are assured that it's safe and secured.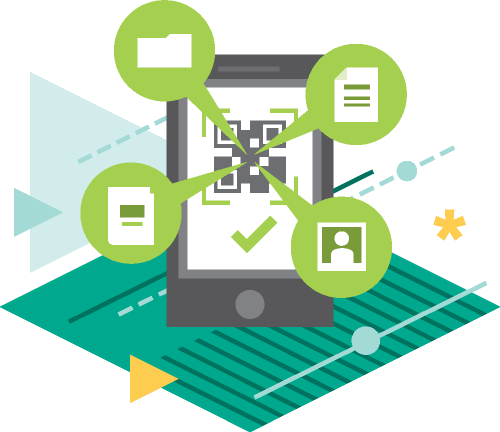 7. QuickMark
If you are looking for a QR reader which lets you adjust the frame, then QuickMark is a way to go. Apart from the usual scanning and sharing features, this app lets you customize your very own QR code with its built-in QR maker.
QuickMark also allows you to perform multiple scanning and save the code contents for you to get back on later. However, this specific feature is not included in the free version; you may get this for $1.99.
8. TapMedia's QR Reader
TapMedia offers free QR reader for both iPhone and Android. However, its iOS version seems to be well-performing than its Android counterpart.
This app features scanning business cards, PDF files, puzzles, and more. You can also manage the scanned information seamlessly through its history and login tab.
9. Gamma Play's QR & Barcode Scanner
Gamma Play's QR & barcode scanner supports all types of codes including texts, ISBN, URLs, contacts, calendars, products, location, Wi-Fi, email and more.
You can also enjoy scanning coupons and coupon codes and redeem points and discounts. By scanning QR codes at the grocery, you can find and compare online prices too. This app is available for both iOS and Android devices.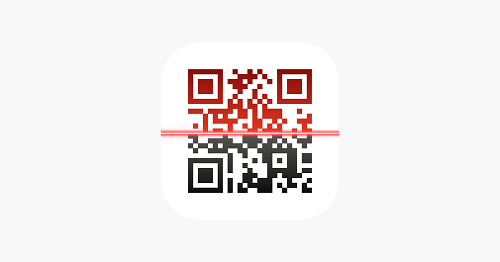 10. i-nigma
3GVision's i-nigma QR reader is among the top-rated apps garnering 4 out of 5 stars on both the PlayStore and AppStore.
It has a simple interface with a myriad of features and even scans and reads reversed codes or those codes printed on a dark background and with bright patterns.
i-nigma can easily Scan QR, UPC, EAN, and DataMatrix, codes so you can compare product prices online. You can also do more such as access video, music, news, and any cell phone content via QR and DataMatrix codes.
The best part about this app is it's absolutely free on both operating systems. You can definitely take advantage of this free service.
There you have it; we have just listed the top 10 best QR readers for iPhone and Android devices. Topping the list is i-nigma which is completely free to download and use while the rest are free to use for basic services yet needed a PRO version to fully unlock its features.
Perhaps the next app you can consider is the Kaspersky's QR scanner if you are looking for safe and secured scanning. Although it takes a while for this app to complete the scan, you are confident that it protects you from unwanted viruses.
Well, it's pretty much up to what you think is good for your needs. You can try any of the top 10 apps we featured above. Or, if you have other QR readers to share, comment us below so we can try too!