By Nathan E. Malpass, Last updated: December 5, 2022
Converting video files to audio formats is easy nowadays because of technology. The MP4 format is the universal video format, which means it can easily be converted. On the other hand, the M4A format is an audio file that can be opened with QuickTime and Windows Media Player.
As such, you may need a useful video converter to help you convert MP4 to M4A. Regardless of your purpose, this is achievable. You may want an audio clip from a particular video file so you can use it as an M4A file.
Here, we will discuss the process of converting MP4 files to the M4A format. We will do that through different methods and tools. We can go for conversion tools that work offline or online. As such, by the end of this article, you will have all the resources you need to get the job done.

Part #1: What Are M4A Files?Part #2: How to Convert MP4 to M4A Online?Part #3: The Best Offline Tool for ConversionPart #4: Conclusion
Part #1: What Are M4A Files?
So, what are M4A files? The files with the M4A extension typically contain data streams that are encoded with Apple Lossless Audio Codec (ALAC). Sometimes, it is also encoded in the AAC format. It is an actual audio file that was utilized by the tech giant Apple in order to make a clear delineation between the MP4 video file types and MPEG-4 audio files.
M4A files can be used to store different audio media such as audiobooks, podcasts, and songs. It is important to know that MPEG-4 that has video files in it is called MP4 files. On the other hand, files with the extension M4A refers to MPEG-4 Audio.
You can launch M4A files using different audio players out there. Some of them include VideoLAN VLC Media Player, Apple Music, Windows Media Player, and the new Microsoft Groover Music. However, it is important to note that a codec is required to launch and run M4A files within Windows Media Player 11. We will introduce some tools that can help you convert MP4 to M4Ac in the following section.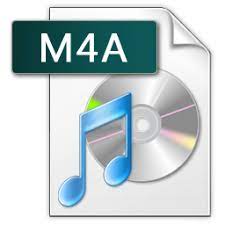 Part #2: How to Convert MP4 to M4A Online?
There are various online tools you can use to convert the MP4 format to the audio M4A format. These tools include CloudConvert, FreeConvert, and Convertio. We will focus on using the Convertio platform because it's one of the best online conversion tools out there.
Convertio is an online and free platform that will allow you to convert the MP4 format to the said audio file type. Convertio is very professional-looking and there aren't a lot of advertisements in the free service.
In addition, you can simply upload the files through various means. Settings can be adjusted as well. In this way, you can get an M4A file that you really want with the specifications you need. Some of the adjustments you can make include bitrate per channel, audio channels, and frequency.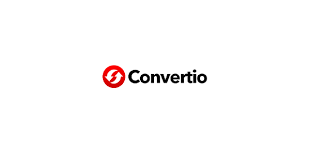 Here's how to use Convertio to convert MP4 to M4A:
Visit the dedicated page link for the respective conversion.
Upload your MP4 files by clicking Choose Files. Or, you can upload using Dropbox and Google Drive. Take note that the maximum file size you can upload is 100MB. You can also add more files if you wish.
Click the gear icon to open the Settings if you wish to make adjustments. After that, make the necessary modifications that you like. Click OK once the adjustments are done.
Then, you can click the Convert button in order to start the process. Wait for the upload and conversion processes to complete.
Once that is done, click the Download button to grab your new M4A file.
The online tool is very useful if you're converting a small file size only. But, if you're going for a larger file size, you should opt for offline tools. That's why we're going to show you the best offline conversion tool you can use to convert MP4 files to the format called M4A.
Part #3: The Best Offline Tool for Conversion
The best offline tool you can use to convert MP4 to M4A is FoneDog Video Converter. You can use it for multiple types of conversion of different file formats. And that includes converting from video files to audio files.
The great thing about FoneDog Video Converter is its editing features. You can make adjustments to video and audio files. It supports different output devices such as different models of Apple, Samsung, HTC, Huawei, Xiaomi, Sony, Motorola, LG, and more.
Plus, the tools are very easy to use. You simply upload your files and make adjustments. After that, you're good to go! FoneDog Video Converter even supports conversion from 2D to 3D video file formats and you can also resize your videos as you need. The reverse conversion is also possible with the tool.
Here's how to use it in order to convert MP4 to M4A we're talking about here:
After you have downloaded and installed FoneDog Video Converter, open it on your computer.
Drag the video files you want to convert and choose MP4 as the output file type in the Convert Format options.
Make other modifications if you wish. Click Save to ensure that these settings and modifications are kept in place.
Select an output folder and click Convert. You can view the recently-converted files within the Recent Project Category.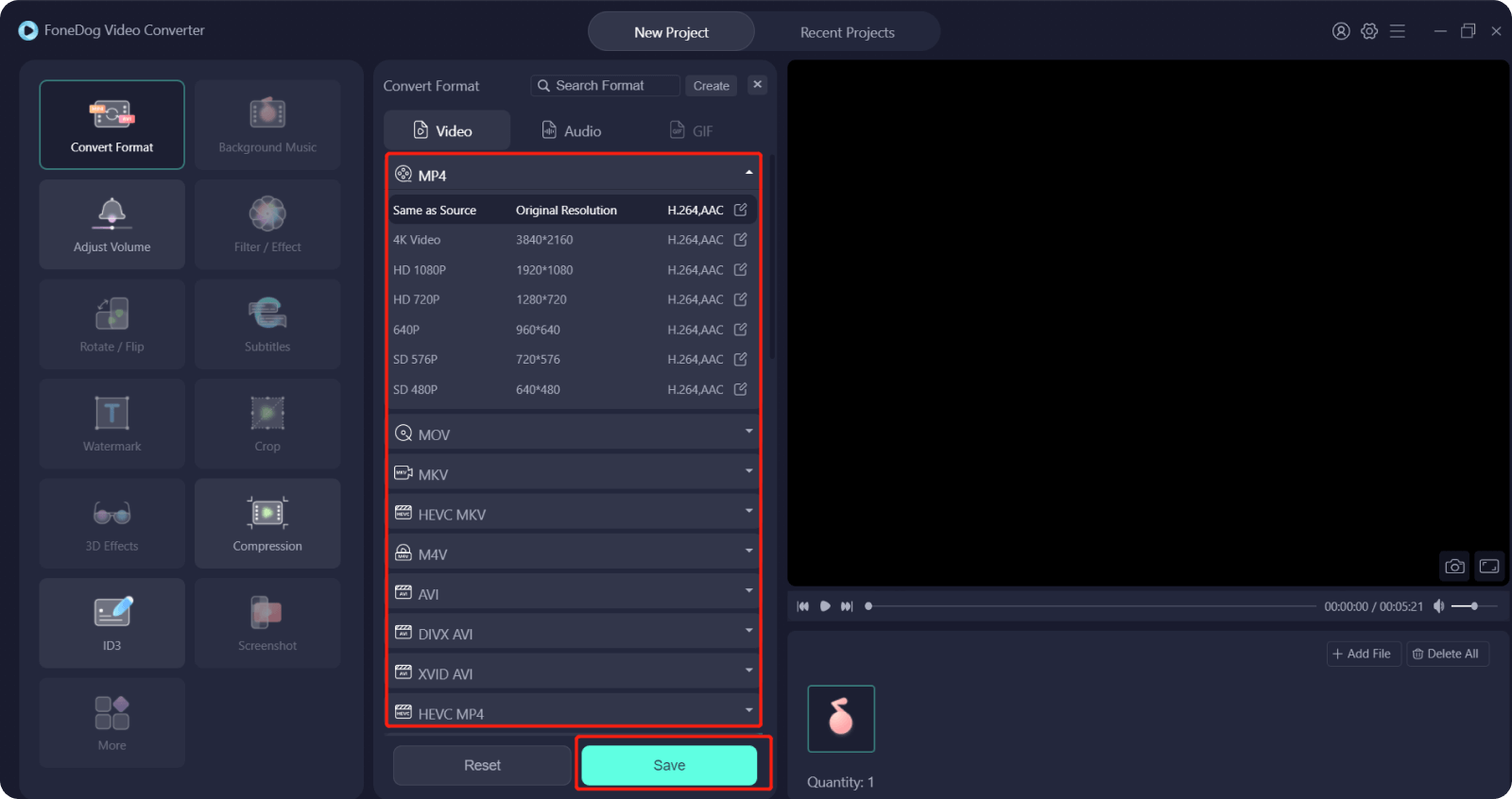 People Also ReadA Guide on How to Convert URL to MP4 for YouWorkable Tips to Convert AVI to MOV Easily and Quickly
Part #4: Conclusion
This guide has given you the best online and offline tools to help you convert MP4 to M4A. First, we talked about the differences between the M4A and the MP4 format. The former is an audio file while the latter is a video multimedia container format.
Next, we talked about how to convert the two formats using the online tool Convertio. After that, we gave the actual steps to convert the two using Convertio's web-based platform.
Finally, we gave the best offline tool to help you convert without file size limitations and security problems. Here, you can go for FoneDog Video Converter. It's one of the best in terms of video and audio conversions nowadays! Grab the tool immediately!