This article introduces us that a few ways available for users to backup contacts from the Android phone.
"I take a lot of pride in my contacts. I actually spend a lot of time in making the perfect entry per each of my friends and family. I like to organize it properly and take a long time to properly place in as much information as I can. I've saved quite a few numbers on my Android phone and I am quite happy about it too.
Of course, I have a ton of backup placed but I would really feel more secure to have one on my computer itself, after all, no place is safer than in my own hands. I am unsure how to do this though as of now, so I'd like to ask for some advice. Please let me know if there is a way."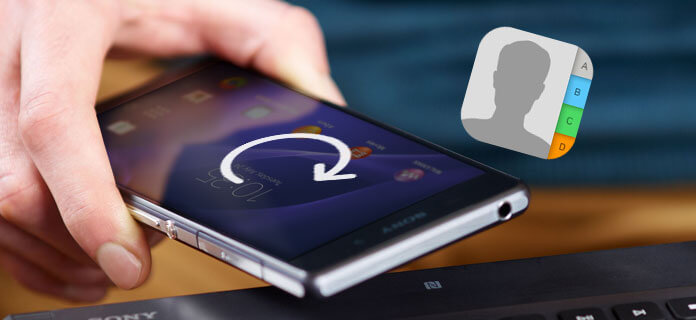 Backup contact from Android phone
Having state of the art Android phones is a great thing and we can do so many things with them, it's almost overwhelming, isn't it? We stay online for days at a time, we are watching videos, sending messages, making calls, video calls and the list just keeps going on and on.
A smartphone has really opened a new world of communication for all of us and we are almost overlooking the convenience of it all.Of course, as things might stand, without contacts the almighty Android smartphone will lose half of its potential. Having contacts on our phones makes it easier to stay in touch with everyone and to send messages not only through text but through messengers, social media apps and so much more.
Having saved contacts with not only numbers but email addresses, and a lot more information, can really help us stay in touch and reach out to all the people we need to and in this day and age, being in constant contact is a must.
Now that we have confirmed how valuable it is to have your contacts, it is something of a nightmare to suddenly lose all that information. The question lies in how will you keep it backed up for now? There are quite a few options available to users nowadays and each one has it's pros and cons of their own. The following are the options that might be of interest to many users.
Part 1. Option 1 FoneDog Toolkit - Android Data Backup & RestorePart 2. Video Guide: How to Backup Contacts from Android Devices?Part 3. Option 2 Google Backup
Part 1. Option 1 FoneDog Toolkit - Android Data Backup & Restore
The FoneDog Toolkit - Android Data Backup and Restore is a program that can help you backup and restore your information. Much like the user above, it will save the information to your computer or laptop as some prefer. All you have to do is follow these simple steps and you should be able to easily backup and restore as much information on your Android mobile phone as you want.
Step 1: Download and Install FoneDog - Android Data Backup and Restore
Download and install FoneDog Toolkit to your computer or laptop. Please make sure that your Android phone is familiar with the computer or laptop as well, meaning that it would be ideal that you connected your phone to the computer or laptop and did not experience any connectivity problems.
It is ideal that you use the original USB connector to connect your phone, otherwise please use a cable that has been approved by your Android phone brand.
After successfully installing the Fonedog Toolkit, please launch it and make sure no other backup program is running or this might cause some minor errors.
Please choose the "Android Data Backup and Restore" option to proceed.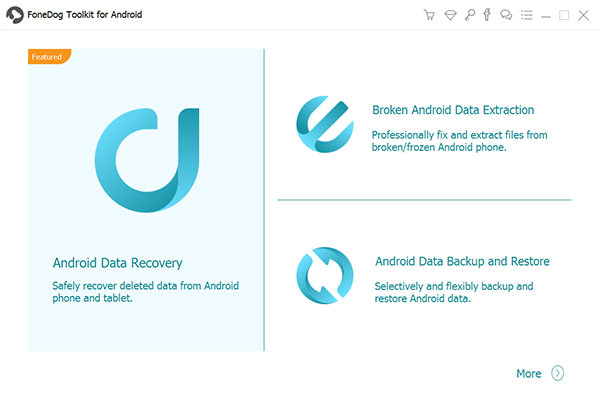 Download FoneDog - Android Data Backup and Restore on a PC--Step1
Step 2: Connect Your Phone to a Computer
You will receive a prompt that will ask you to place your Android phone to "USB Debugging" mode. This is part of the standard procedure and you only need to follow the instructions in order to change the setting.
Please note that each process is different depending on the Android OS Version that you may have installed on your phone.
On the other hand, if you did not receive the prompt, it likely means that you have placed your phone in "USB Debugging" mode already and won't have to do it again.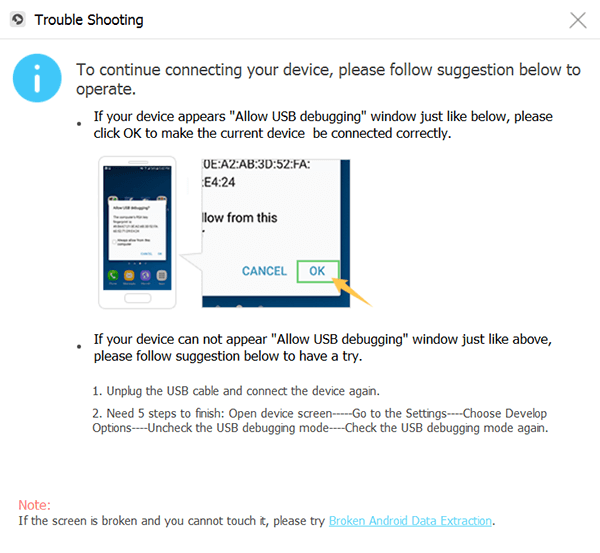 Connect Your Android Phone to a Computer--Step2
Step 3: Select Option of Device Data Backup to Continue
You will then be given a choice as to what you want to do and for now, let's focus on the "Device Data Backup" in order to get your contacts onto your computer or laptop.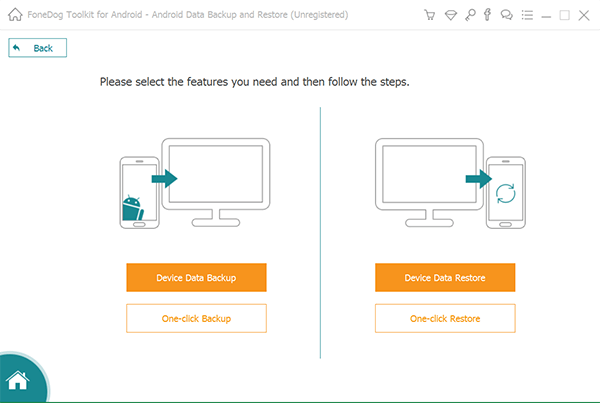 Choose Option of Device Data Backup to Continue--Step3
Step 4: Select Data Type of Contacts to Backup
You will now see a list of options as to what you can choose to backup. There are options such as contacts, messages, call logs and more. As you may want to focus on, choose "Contacts" for now and proceed.
Click "Start" to finish the procedure. Please note that you can also choose exactly what files you may want to backup if you don't want to back everything up altogether.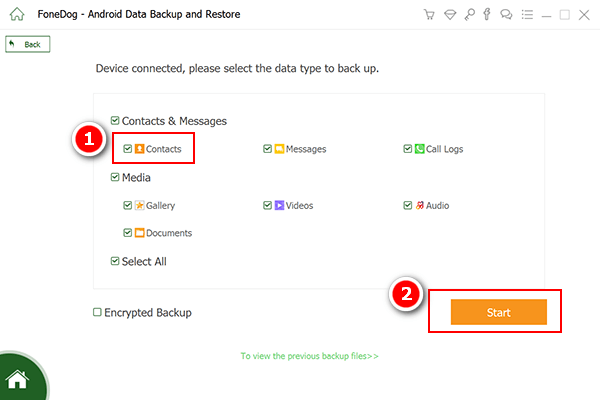 Select Contacts to Backup--Step4
Step 5: Contacts Complete Backup from Android Phone
You will be given a notification from FoneDog Toolkit Android Data Backup and Restore that the backup has been completed. This is the only time that you should disconnect your phone properly.
Also Read:
Backup and Restore All Data on Android
How Does Android Backup and Restore Work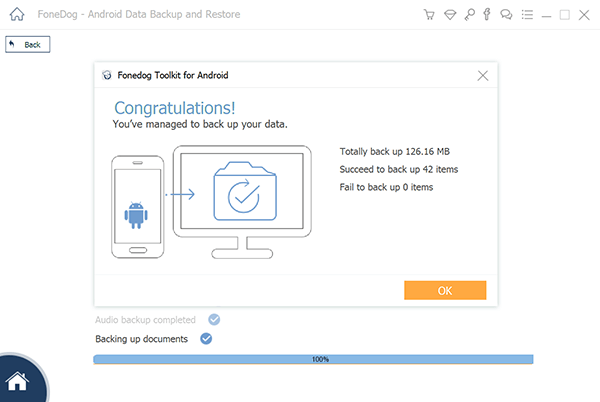 Contacts Complete Backup from Android Device--Step5
Part 2. Video Guide: How to Backup Contacts from Android Devices?
Of course there are a few more steps to restore the information back to your phone but for now, we shall leave that to another discussion. In the meantime, you now have a copy of all your contacts saved to your computer or laptop thanks to FoneDog Toolkit - Android Data Backup & Restore
Part 3. Option 2 Google Backup
When you get an Android phone, you are given an option to backup your files when you start up your phone. You will need a Google account and if you don't have one yet, you can easily create one for free. Follow the process properly and you should have a decent file that can be overwritten online when the time arises. Simply follow the steps that the Android phone offers and you should be done.
The only catch is, accessing it is a little difficult and when you do restore using this backup, if you have been using your phone before updating the last backup file, well, you will lose the newer data. A prime example would be if you backed up your phone at the start of the month but didn't update it and you continued to use your smartphone until the next month, only to realize you need to restore your backup.
All that information from the backup period to the next month will be erased and you won't be able to recover it anymore. There are also some people who prefer to have the files on hand, much like the user above, they don't trust cloud systems and what not, especially for their contacts.
Assuming that you find any of the above a little difficult to control or accept, you may want to proceed to the next option.