By Nathan E. Malpass, Last updated: January 4, 2023
WeChat is just one of the many communication platforms out there that bridges the distance of people all over the world.
It came out back in 2011 and has since been developed to not just be a way to chat with people but it also allows users to do business by becoming an app that does mobile payment.
It also serves as a social media platform as it allows users to share what you would call "Moments", i.e. photos, videos, comments. You can even share music. How cool is that?
Although there will be times that you encounter issues just like with any other app out there. One of the things most users report they have problems with is when they are unable to log in to WeChat.
This can be due to many factors, it can range from something as simple as not being able to remember your password or there might be errors you encounter with the verification process.
We have listed for you the common things that happen when you are unable to log in to WeChat and how to fix them. Read on to see which one works for you.
Before We Fix WeChat Unable to Login
Having spent many years writing programs for Android devices, we have created a good tool for you.
A tip for you: Download FoneDog Android Data Backup & Restore to backup and restore your data. If you want to know more information about the Wechat login error, you can keep reading.
Android Data Backup and Restore Selectively backup Android data to computer with one click. Encrypt your backup files. Compatible with 6000+ Android devices. Free Download Free Download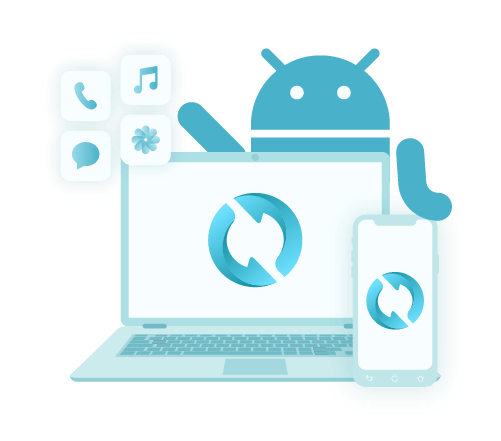 Part 1: How to log back in when you forget your WeChat password?Part 2: Verification errorPart 3: What to do when your account on WeChat is blocked?Part 4: Issues with using the QR code on your browserPart 5: Can't log in to WeChat using another devicePart 6: Using a third-party app to solve your issues with logging in to WeChatPart 7. Conclusion
People Also ReadHow Do You Move Your WeChat History to A New Phone?How to Move WeChat to Your SD Card to Repair Insufficient Storage Error in Android?
Part 1: How to log back in when you forget your WeChat password?
With all the apps a user may have there will be chances that different usernames and passwords have been created. It may come to a point that you would forget which one is for which.
In this case, if you have exhausted all your password combinations and is still unable to log in to WeChat, no need to worry there are just a few simple steps to take in order to get a new one.
Step 1: You can get access to WeChat by linking an account so more often than not you won't need to enter your password. You can have either your email, mobile number or QQ ID used to have your login reset, you just need to follow a series of verification prompts.
Step 2: If you are unable to use your linked account to gain access to WeChat you can request for a new one. Simply go to the option "Unable to Login" on the login page then select "Request Retrieval".
Now this will initiate a feedback request when the form has been submitted. It will go under review and you should receive an SMS notification within 24 hours which would let you know if your appeal has been approved.
You'll be sent a new password via SMS if everything checks out.
Important Note: Once you are able to log in using your new password you would need to re-link your email, mobile number or QQ ID.
Part 2: Verification error
When trying to link an account to WeChat a verification code will be sent to your device via SMS or email. If you fail to pass the verification, try following steps to figure out how to fix the issue.
Step 1: Check the credentials that you provided. Make sure that you put in the correct mobile number or email address whichever you provided.
Step 2: With security features nowadays you might want to check if block settings on your device need to be changed and if you used your email to receive the code it might've gone to your spam folder or any other folder that may have been set up to put emails from unfamiliar senders archived in.
Step 3: When you have hit send several times there would be a chance that there will be multiple codes that will be sent. You might be entering the wrong one. It is easy to fix this. Just log back out give it a couple of minutes before attempting to go through the verification process.
Step 4: If you are unable to receive any messages switch off your phone and make sure the SIM is inserted properly. If this doesn't work you might also want to try inserting your SIM into another device to see if it would get through.
Part 3: What to do when your account on WeChat is blocked?
There are three ways to try to unblock your WeChat account and regain access.
Method 1: Uninstall the app from your device then reinstall it. (make sure it is from official platforms such as the App Store and Google Play)
Method 2: If you have additional plug-ins on your device or an android emulator it may affect apps that are running on your phone. Turn off anything that may be causing the interference.
Method 3: Just like any other platform WeChat does not allow any violent, offensive or inappropriate content shared or posted using the app.
So if there was an instance that you may have shared something that violates their policy about this your account may be blocked.
You may want to do a review. Also when another user has reported your account this may be the reason why it's been blocked.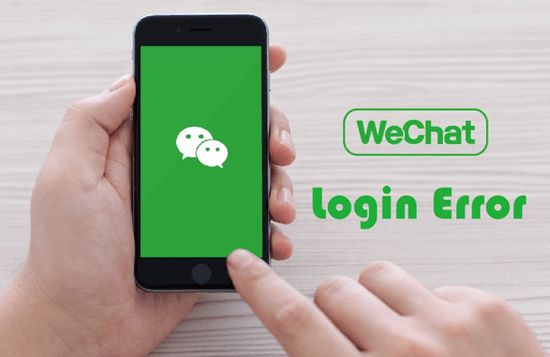 Part 4: Issues with using the QR code on your browser
You don't necessarily need to have a phone to enjoy using the app. It can also be accessed using the web browser on your computer by scanning a QR code.
This is another way to log in to your account if you don't have your email or phone linked to it or you can't remember your password. You might encounter errors when doing so but read on to find out how to go around and resolve it.
Step 1: Check if your browser has an updated version. Having an old one might cause your computer to not be able to recognize and scan the code properly.
Step 2: Make sure that you have a stable internet connection. Either you are using a phone or your computer both methods needs internet service to be able to get into the app.
Step 3: If your phone is unable to detect the QR code on the screen you might want to make adjustments to its settings. Sometimes the screen is either too bright or too dark which alters how the camera of your phone detects the code.
Part 5: What to Do If I Can't Log in to WeChat on A New Device?
There is no definite explanation just yet as to why some users encounter a problem logging in to their account using another device. In cases like this, the best option would be to submit a report.
To do so just go to the login page then click on "Unable to login" then complete the steps in order to request for a new password to be sent.
This will initiate a check to verify your account along with a report of the issue. Once your request has been approved you would receive your new password sent to either your phone number or email address within 24 hours.
Part 6: Using a third-party app to solve your issues with logging in to WeChat
If none of the basic steps mentioned above worked for you then you might need to have a thorough systems check done either to your phone's software or hardware.
This might prompt you to have a reset done just to see if it would fix the problem. You might be thinking that it's a bit drastic but often times a factory reset solves most of the issues involving apps misbehaving.
Troublesome, yes. Because there is the chance that you would not be able to save all of your data or worst you might've already gone through the reset without even backing up all of your device's contents.
No need to worry too much because we have the best app to help you through the whole thing. The FoneDog Toolkit-Android Data Backup & Restore is rated the most used third-party tool that gives satisfactory results in terms of fixing the majority of known issues that are either software or hardware related.
It supports over 8000+ types of Android devices and is safe to use. Not to mention it is secure which means even your app data can be backed up. Learn more on how to use the features of the toolkit that could help you log back into your WeChat account.
Step 1: Download and Install the FoneDog Toolkit
Once you have completed the installation process launch the Toolkit. (It is important that no other back up app or tool is running while you use the toolkit)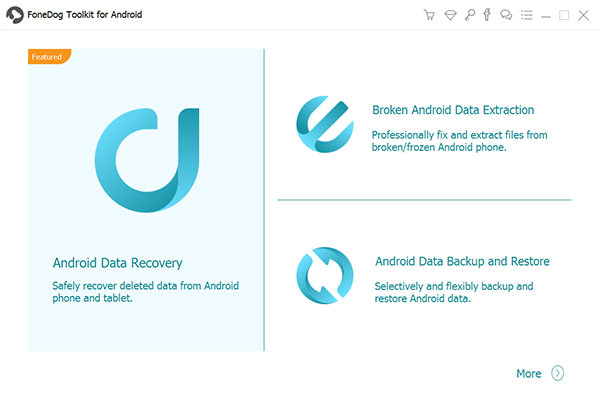 Step 2: Connect your Android device to your PC
Before you connect your device completely (make sure that you use a working and original USB cable), select "Android Data Backup and Restore".
You will be prompted asking you to allow USB debugging. This means that you are allowing apps to be copied via USB. Click on "OK".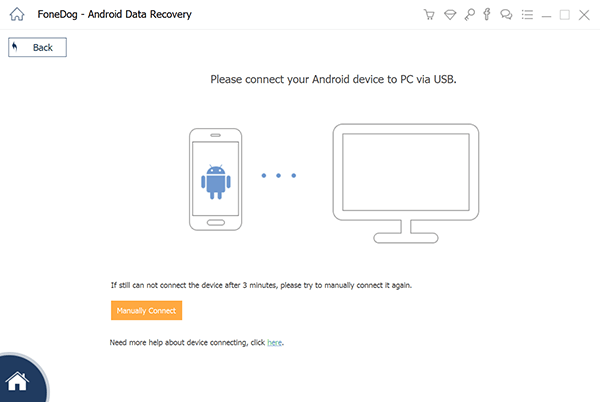 Step 3: Device Backup Option
Once your device is detected by the toolkit select "Device Data Backup". This would initiate the process of backing up data from your device to your PC, by default all the contents will be checked for you but you can select which data you would like to retain and backup.
This would actually allow you to declutter your device by removing unnecessary files that you no longer use or need.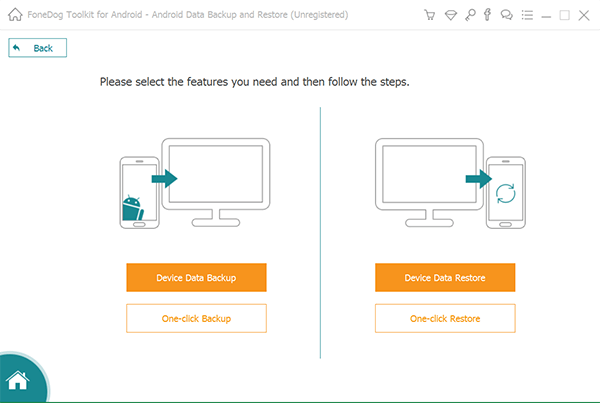 Step 4: Finalizing Data type to Backup
You won't have a hard time sifting through all the data your device contains. Since it is categorized you can easily select which ones to back up. Once you are certain click on "Start".
Do not disconnect your device to avoid interrupting the process and causing any additional problem. This may take a couple of minutes depending on the amount of data stored on your android device.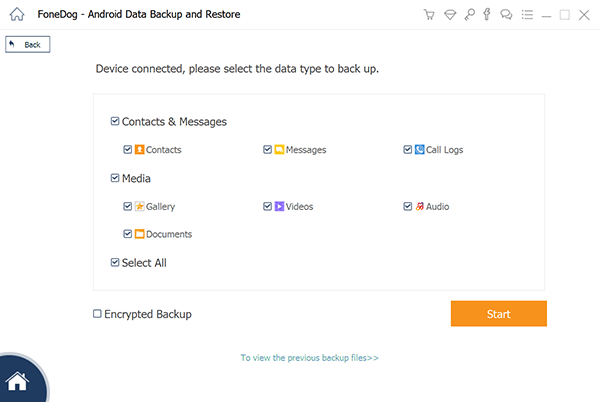 Step 5: Backup up Completed
Once the process is done click on "OK", then you can now view all files backed up in detail.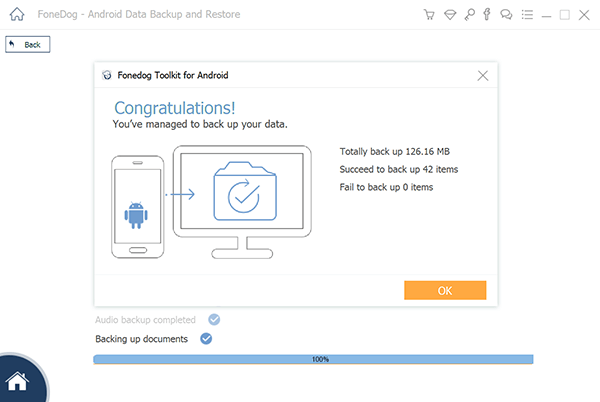 Step 6: Begin the Restoration
If you created several backup files you can review each one to make sure you restore the ones that you actually need, in this case, the most recent one created would be the ideal choice.
This will be the default file you see when you click on "Device Data Restore".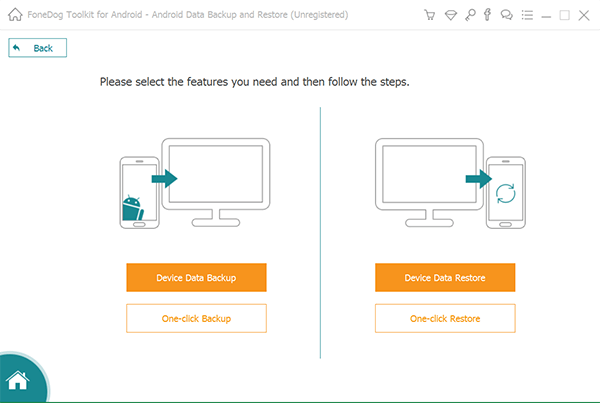 Step 7: Select the files to be Restored
When you choose a backup file you will see each content categorized based on file type just like when you were doing the backup process.
This will also make it convenient for you to further filter the data you would want to keep. An efficient way to organize the stuff to be put back on your device.
Once you have made sure of your selection click "Restore". To push through and authorize the process click "OK". Again it would be best to wait and not touch your device while the restore process is ongoing.
When it has completed the toolkit will notify you.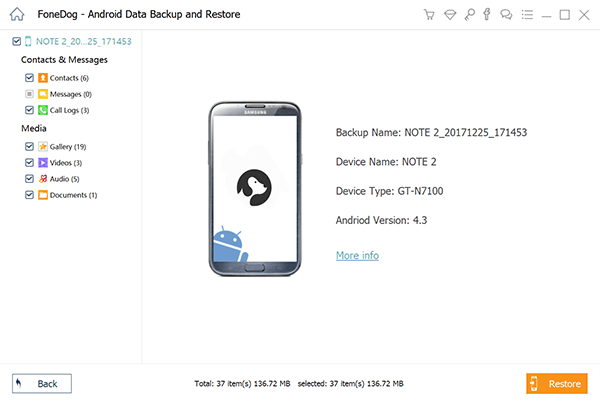 Part 7. Conclusion
Sometimes a simple error like misspelling your password and just making sure that you put the right credentials makes the issue go away.
It is not uncommon that users encounter problems with logging in to WeChat. The support team has come up with basic fixes to this issue, often times it works but in cases that it doesn't we wouldn't want you completely losing hoping and giving up.
That's why the FoneDog Toolkit-Android Data Backup and Restore was created. The features of this tool allow you to be your own technical support while waiting for the response from WeChat's Help Center (or in some cases if even they failed to help you).
When it comes to a point that you would need to make sure that the app malfunctioning has something to do with your device itself and a reset is your last resort the data backup and restore feature would make it easier for you to keep everything on your device like it was before (even app data will be secured).
No data will be overwritten when you restore the files on your device. It is secure and guarantees a 100 % success rate each time. Download the toolkit today and experience the amazing features it has in store for you.