By Nathan E. Malpass, Last updated: January 7, 2023
I have an Android phone and I use it a lot. Well, a lot of people use their phone too much and I think I'm one of those people. I take photos and videos a lot and it's taking up too much space on my device. Now, it says that there is insufficient storage available. One app I want to move to my SD card is WeChat. How do I do this?
~Android Smartphone User
Before We Move WeChat to SD Card:
Having concentrated on software development for so many years, we have created an Android tool that is powerful and makes people's life easier.
Check this tip: Download FoneDog Android Data Backup & Restore to backup WeChat or other data easily with simple clicks. You are able to use this tool to restore the data too. If you want to move WeChat to an SD Card, we have gathered some basic solutions below.
Android Data Backup and Restore Selectively backup Android data to computer with one click. Encrypt your backup files. Compatible with 6000+ Android devices. Free Download Free Download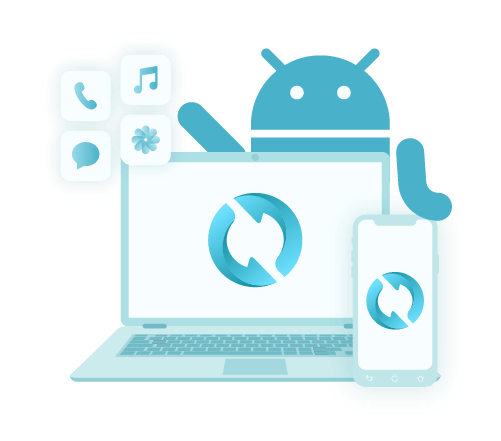 Part I: IntroductionPart II: Fixing Insufficient Storage in Android by Moving Apps to SD CardPart III: Other Fixes to A Full Storage SpacePart IV: Conclusion
People Also ReadHow to Backup Your Android Device' SD CardSamsung SD Card Recovery Guide: Recover Data from Samsung SD Card
Part I: Introduction
A lot of people use their smartphones all the time. They fill it up with pictures, videos, applications, and a lot of media. That's why it sometimes gets filled up. When you get the "insufficient storage available" message on your phone, it means you don't have enough disk space.
You might not know it but your storage space (on an Android smartphone) is divided into three types. These are USB storage, System Memory, and an external SD card if you have one. Only a small part of the storage space is allocated to the System Memory. Most of it is in USB storage. Most applications are stored in the USB storage (internal memory) by default. That's why when your internal storage is out of space, you get an error message.
So, how do you fix this error? Well, read our guide below: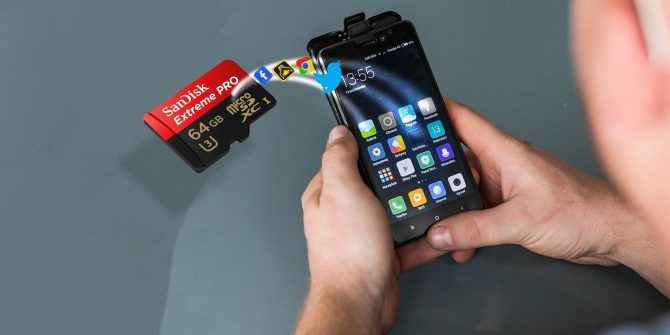 Part II: Fixing Insufficient Storage in Android by Moving Apps to SD Card
When there is insufficient storage in your phone, you might experience a lot of things. You cannot save files for one. And your phone might also crash or slow down. You might not be able to update your apps as well. So what should you do with this? Well, it's easy.
What you have to do is to move applications (and its files) to your SD card. As you might not know, apps take up much of your storage space especially with the fact that they have to be updated all the time. They contain the app itself, the app's related files, and even cache. That's why you can save more space on your internal memory by moving your apps towards your SD card.
Although, you might have to take note that not all apps can actually be transferred towards the SD card. It depends on the app developers making. It might also depend on the manufacturer of the phone. Thus, you have to check if your phone actually allows apps to be moved to the SD card.
Wechat No Memory Card? How to Transfer the Data
In this guide below, you can find how we move WeChat to the SD card. Following the steps below will also allow you to move other apps. Check it out:


Step 01 - Go to Settings.
Step 02 - Go to App menu.
Step 03 - Go to Storage.
Step 04 - Select the app you want. In this case, WeChat.
Step 05 - Find the Change button.
This can be located next to Internal shared storage. Check out if it can be moved to the SD card. If you find and check out that Move to SD card is actually greyed out, this means, you cannot move the app towards the SD card from the internal memory.
Step 06 - Press the Change button.
Step 07 - Choose SD card.
Step 08 - Follow the next instructions that will follow in order to transfer the app (e.g. WeChat) towards the SD card.
Part III: Other Fixes to A Full Storage Space
One fix to a full storage space is to actually move files you don't usually use towards your PC. If you simply want to restore it, you can do so also. The tool you have to use is FoneDog's Android Data Backup & Restore.
Below are the advantages and features of this tool:
01 - It allows you to back up files from your device with just a few simple clicks. You can even choose which files to backup with its selective feature.
02 - It allows you to back up applications and the data contained within these apps.
03 - It allows you to preview backup data and restore it to any type of Android device.
04 - It supports approximately over 8000 Android devices.
05 - It is a hundred percent secure and does not have any malware or viruses within it. Only you have the access to your data and your backups.
06 - It keeps your data safe and ensures it will not be overwritten in any way.
07 - It gives you a 30-day free trial. Meaning, you can have access to the tool and have the ability to check it out first before actually paying for it.
Here are the steps to follow in order to back up your data and be able to restore it when you actually need it:
Step 01 - Download the FoneDog toolkit on your computer.
Step 02 - Launch the FoneDog toolkit on your computer. Ensure that you haven't launched another backup application while you have FoneDog toolkit running.
Step 03 - Choose Android Data Backup & Restore.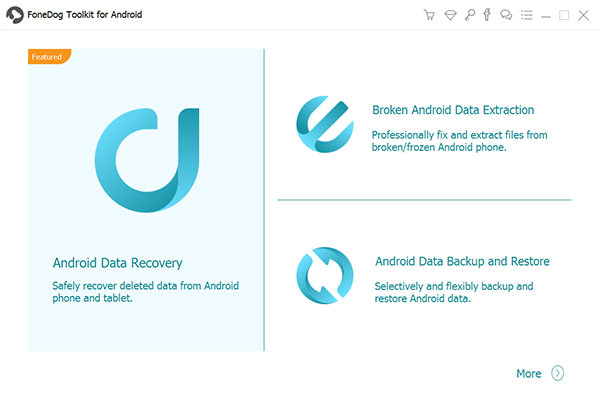 Step 04 - Connect the phone (where you want to back up the files from) to your computer using the USB cable that comes with it upon purchase.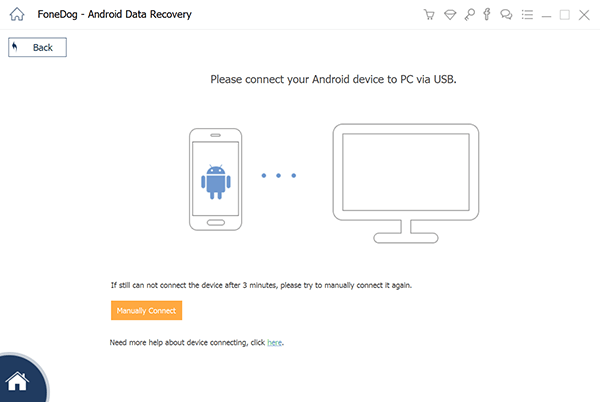 Step 05 - Activate USB debugging mode on your phone.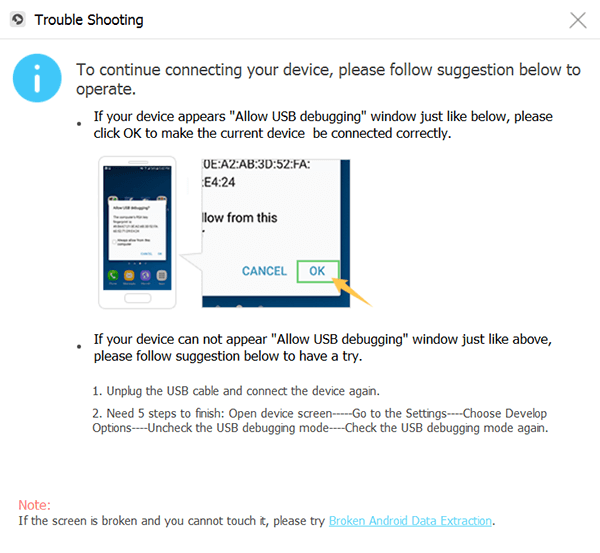 Step 06 - FoneDog toolkit will now detect the phone connected to your computer. Then, press Device Data Backup. FoneDog will now detect all file types for you.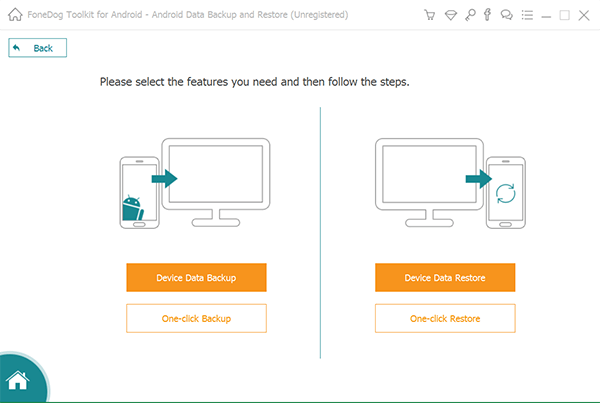 Step 07 - You can select all data type to backup all data types. However, you can still select the data you wish to back up on your computer.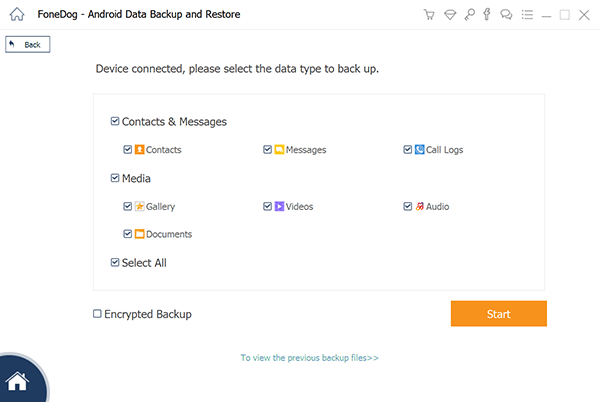 Step 08 - After you have selected the type of files, press Start. This will take a few of your minutes. Ensure that you do not disconnect your Android phone from your computer. Do not use it also and do not delete any file or data during the backup process.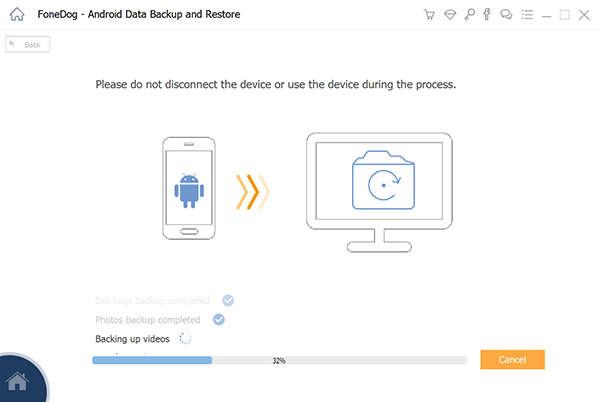 Step 09 - When the backup process is complete, press the button OK. Now, it is time to restore the backup to the device you wish to restore it to.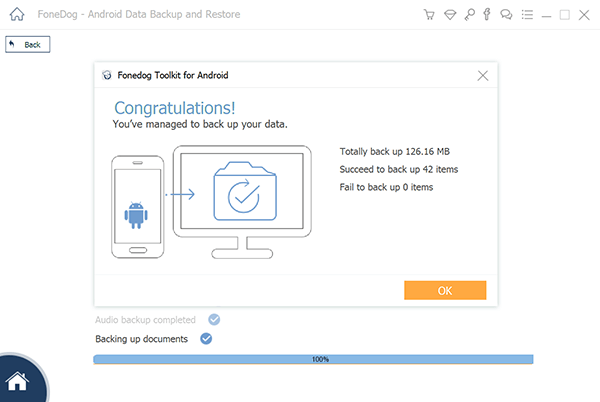 Step 10 - On the main interface of FoneDog toolkit, click Device Data Restore. It will show various backup files by default. You can also select other backup files on the interface of the software.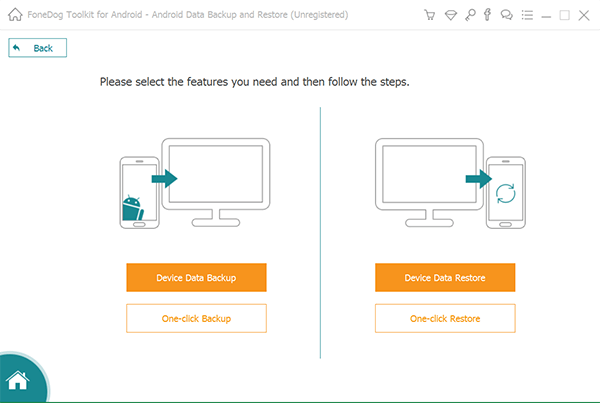 Step 11 - Next, select the data type you want to restore to your other device. Select the files you wish to restore.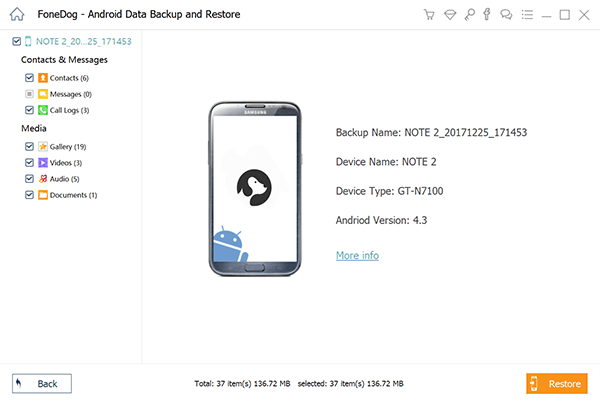 Step 12 - Click the Restore button.Step 13 - Click OK to confirm the process and wait for the entire restore operation to finish.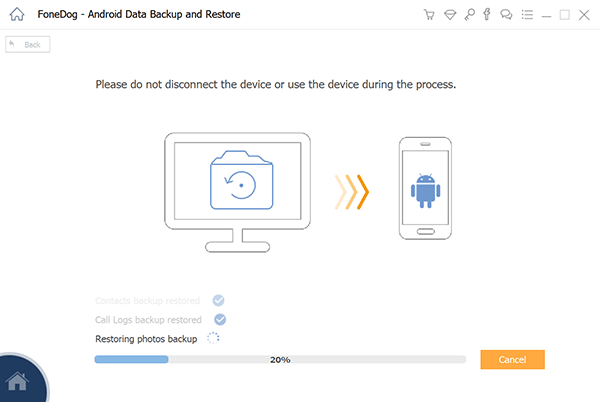 Part IV: Conclusion
Moving your apps (including your WeChat app) to your SD card can be a great way to free up space in your internal memory especially if it is full. You can simply follow this guide to do it. And another way to free up more space is to backup files on your computer with FoneDog's Android Data Backup & Restore tool. This tool will allow you to restore the files on your device whenever you need it.