By Nathan E. Malpass, Last updated: August 23, 2019
"Any ways to do a Samsung text recovery? I updated my Samsung phone to the latest Android version and noticed right away that my messages folder went empty. Do you have solutions to recover the deleted text messages?"
Part 1. Causes of Deleted Text MessagesPart 2. Access Samsung Text BackupsPart 3. Use The Most Effective Samsung Data Recovery ToolVideo Guide: The Easiest Way to Do Samsung Text RecoveryPart 4. Recommendations
Part 1. Causes of Deleted Text Messages
If you're having a bad day because you just realized your SMS are nowhere to be found, then you're on the right page. The sudden deletion of text messages from your Samsung phone is not at all unexplainable. In fact, there is a variety of causes, such as the following:
Corruption of your Samsung phone's internal memory
Malware and virus attacks
A faulty phone update
A factory reset or formatting of your device
Accidental or intended deletion of SMS
No matter what caused your text messages to disappear, it is important to stop using your phone. Avoid sending new messages. Don't even take new photos and use your apps. These actions may overwrite deleted SMS that may still be in your phone's internal memory. When that happens, lost messages can no longer be recovered.
Part 2. Access Samsung Text Backups
If you're the type who maintains backups of your phone's files, then you're on the right track. The only thing you have to do is to access them and save them back on your device. There are different ways to do them. It just depends on where you chose to back up your SMS.
Option 1. Get backups from Google Drive.
A great feature of this cloud storage is its accessibility. You can open uploaded files anywhere, and even if you don't have your phone with you. Once uploaded, text messages come in the form of txt files.
Access Google Drive at https://google.com/drive via a browser.
On the search box, type in "txt". This will display all saved text messages.
Select which messages you wish to save and hit Download.
Option 2. Retrieve lost text messages from your e-mail.
Free SMS backup apps are available on PlayStore. They usually offer you an option to save your text messages into your Gmail inbox or other e-mail accounts. It is convenient to save backups on your e-mail because of ease of access. Apps usually create an SMS label on your e-mail where all SMS are stored.
Log in to your e-mail.
On the menu bar, look for the SMS A or you may also type in "label:sms" on the search bar. Click on it to display all available text messages.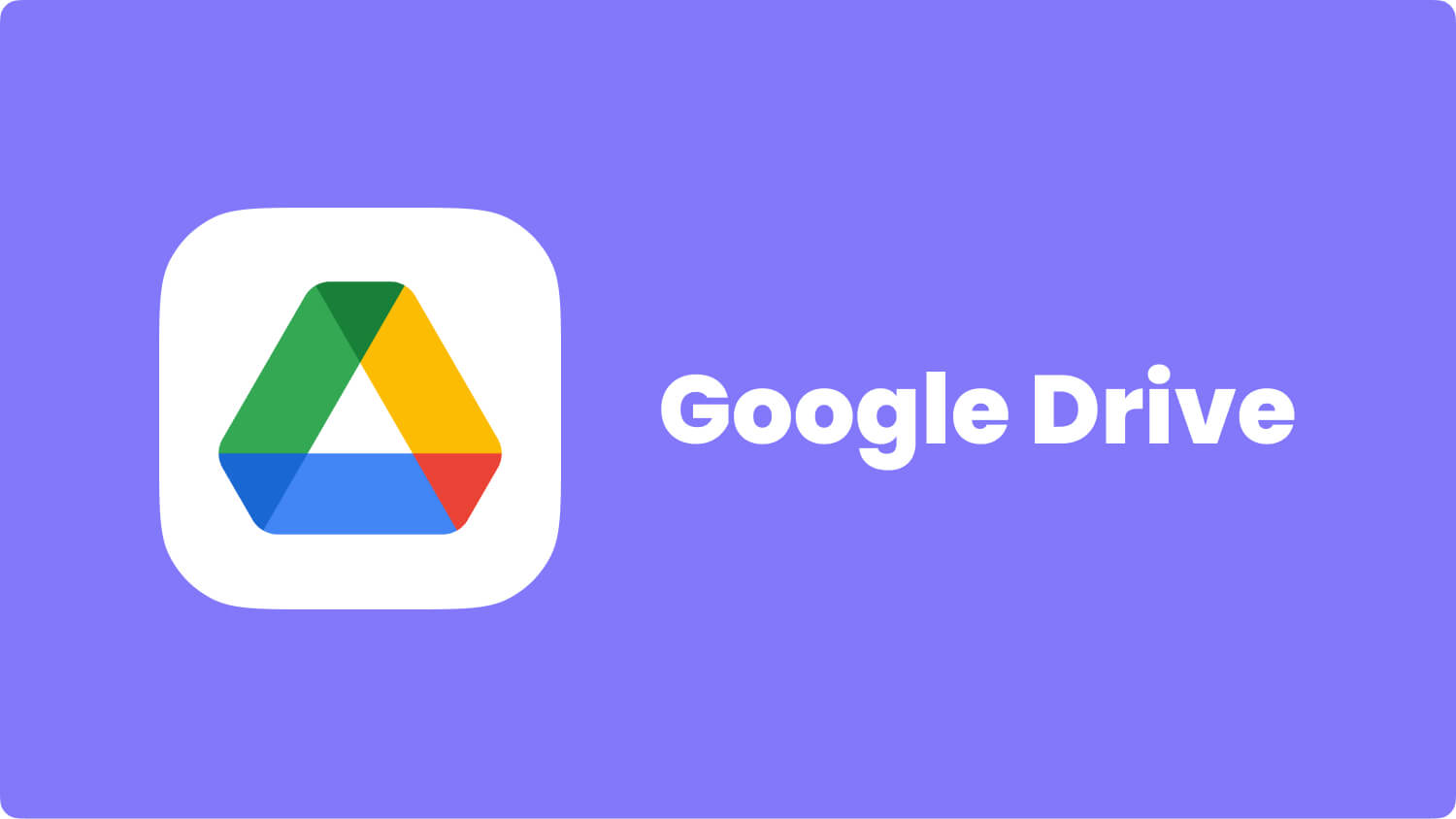 Samsung Text Recovery by Google Drive
Option 3. Recover text messages from your SD card.
If you had your backup app save SMS to your microSD card, then access them by following the instructions below.
On your Samsung phone, open your File Manager or My Files
Select Search and type in "zip" or "xml" or "csv". This will display backup files of your text messages.
Click on the desired file and select Restore or Recover.
Option 4. Restore directly from third-party backup apps.
Thanks to the user-friendly interface of backup apps, you can easily restore backups in just a few clicks. There is usually a Restore or Recover button, which when clicked, will automatically save backed up messages to your phone.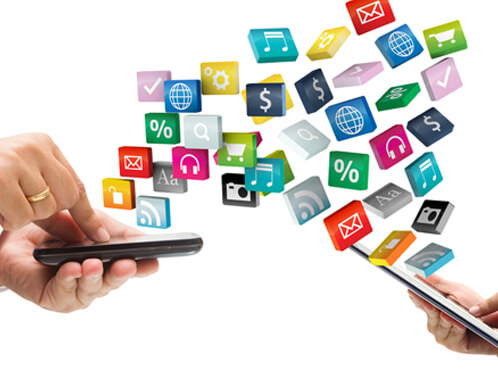 Samsung Text Recovery by Third Party Apps
Part 3. Use The Most Effective Samsung Data Recovery Tool
When all else fails, simply download FoneDog Android Data Recovery onto your computer. It will solve your problems for you, whether or not you were able to back up your phone.
FoneDog is a respected authority in data recovery. We have tools that provide you a safe and secure way to retrieve your lost messages. Plus, it supports the latest Samsung phones including Galaxy S8 and Note 8.
Step 1. Connect your Samsung phone.
After the successful installation of the software, launch it. Connect the device to your computer using a USB cable.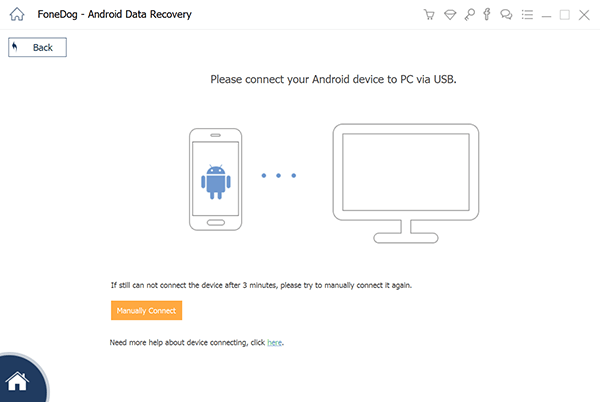 Connect Samsung Phone -- Step1
Step 2. Enable USB debugging.
USB debugging is a simple process that will establish a stable connection between your Samsung phone and computer. Follow the instructions below according to your device's operating system.
For Android 4.2 or higher
Select Settings
Click About Phone
Click Build Number for several times until a prompt saying "You are under developer mode" comes out.
Go back to Settings
Select Developer options
Click USB debugging
For Android 3.0 to 4.1
Select Settings
Click Developer options
Select USB debugging
For Android 2.3 or earlier
Select Settings
Click Applications
Click Development
Select USB debugging
Click OK on Android Recovery Software and OK on your device to authorize the action.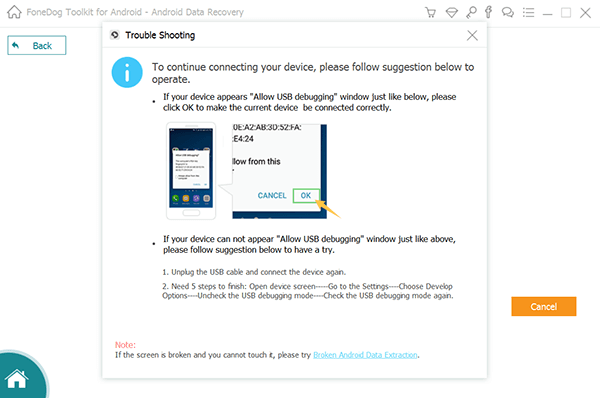 Allow USB Debugging on Samsung Phone -- Step2
Step 3. Select desired file types to scan.
After a successful USB debugging, the window will show different file categories that the software can recover for you. Since you want to retrieve deleted text messages, simply select Messages. Click Next to start the scanning process. It can take a few minutes or longer depending on the number of files your phone has.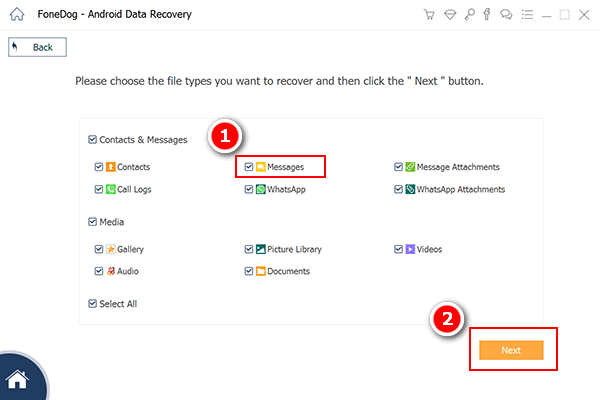 Select file types to scan -- Step3
Step 4. Choose which specific text messages you want to retrieve.
Once the scan ends, a list of found text messages will appear. You can read them one by one through the preview feature on the right side. Select which ones you wish to keep by ticking the boxes beside the messages.
To start the download, click Recover.
It's that easy! No need to worry if your backup app was able to save your newest messages or not. With the software installed on your computer, lost data is a thing of the past. You can quickly get them back without any hassle.
Also Read:
How to Recover Lost Contacts from Android
The Most Effective Android Data Recovery on Windows 10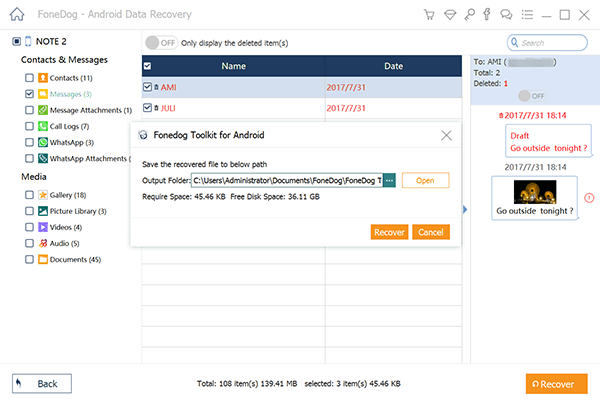 Recover Samsung Text -- Step4
Video Guide: The Easiest Way to Do Samsung Text Recovery
Part 4. Recommendations
If you don't want a replay of the recent events, then you must take the necessary precautions. This will keep you from getting stressed out from lost text messages.
If you have important info on your messages, write them down in your planner or upload them to Google Drive right away.
Download a reliable backup app that offers multiple options for saving files. Set automatic syncing so you won't forget about backing up.
Avoid accidental deletion by putting a screen lock on your Samsung phone. This may be in the form of a PIN or pattern. Newer models feature face, eye, and fingerprint scan locks.
But for anything about Samsung text recovery, FoneDog Android Data Recovery is the way to go. You won't look for other tools anymore because it supports all file types including photos, videos, documents, and contacts. It's compatible with iOS devices, too. Explore our website and read more tutorials to get the most out of your software!