Is possible to recover videos from a broken Samsung device? My son is naughty to break my Samsung phone last night and I must restore some nice videos from this Samsung. Do you know how to help me?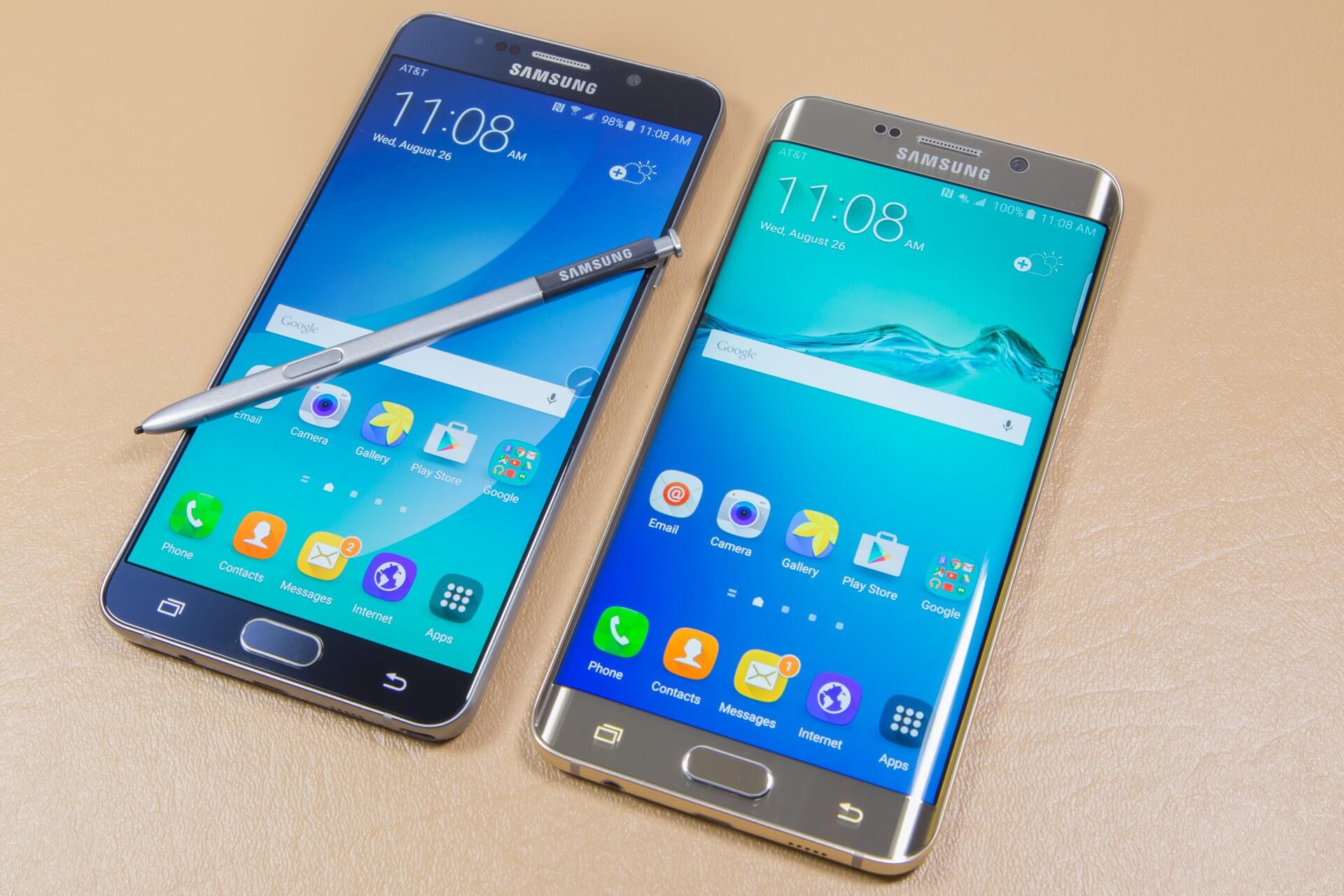 Extract videos data from Samsung
Part 1. How to Recover Video from Broken Samsung s8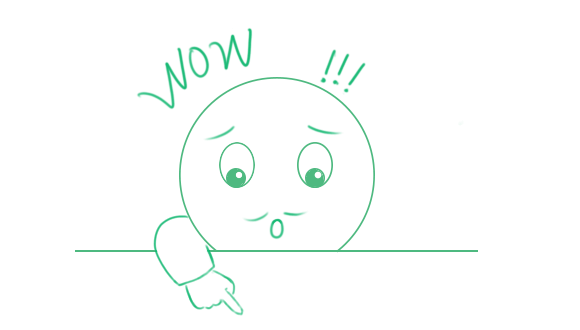 Samsung devices nowadays have a large internal memory capacity allowing to save a lot of data like contacts, application and especially photos and videos. Though other Samsung devices do not have that much memory, however, it is still expandable with the help of an SD card.
Recording videos are one of the things we love to do on our Samsung s8. We bring our mobile devices anywhere we go and we tend to record videos of special occasions or a short documentary that we need for work or for school.
But what if one day when you bring your Samsung phone with you and you were trying to record a video, you then accidentally dropped your phone causing it to have a cracked LCD or causing it to malfunction like the screen is not responding no matter how you touch it.
We know that your first concern is that, how are you going to get back those videos that were saved on your Samsung device. Or, will it still be possible for you to access the android phone with broken screen? What can you do to get them back? The answer to this is the FoneDog Android Toolkit -- Broken Android Data Extraction.

Restore videos from Samsung
Step 1: Open the Program and Connect Device
After you have successfully installed the FoneDog Toolkit, launch the program and then choose Broken Android Data Extraction and then connect your Samsung device using your USB cable.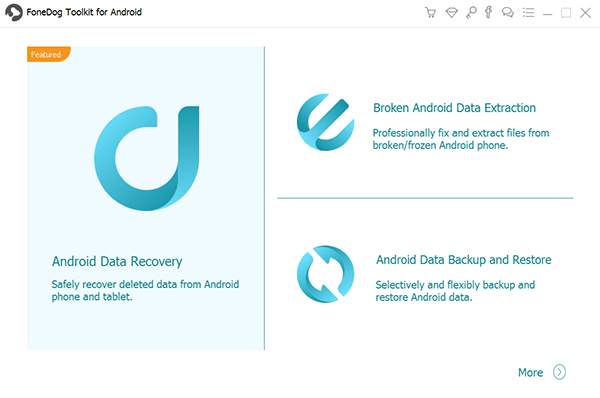 Start FoneDog Toolkit and Connect to a PC--Step1
Step 2: Select Samsung State and Click Start
On this step, select the condition of your Samsung device from the given situation on your screen. After selecting, click "Start" button.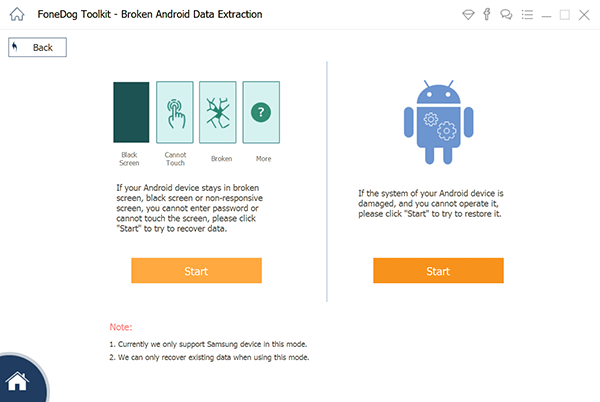 Select State and Click Start--Step2
Step 3: Choose your Samsung Device Model
After selecting the state of your Samsung device, the program then will ask you to enter your device model.
Make sure that the information you are going to enter is all correct. After you have entered the correct model of your device, click "Next" button.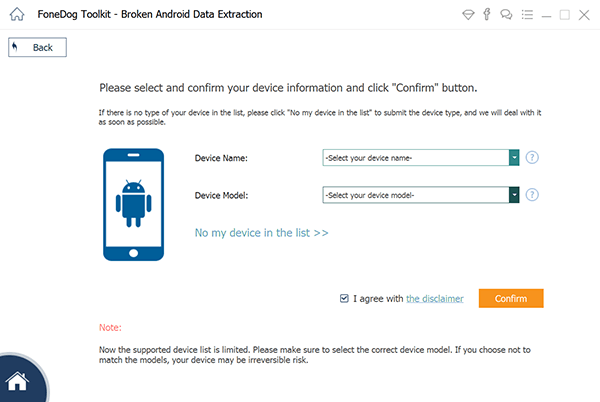 Select your Samsung Phone Model--Step3
Step 4: Go to Download Mode for Bricked Samsung
For you to enter Download mode and for you to go the next step, follow the steps below.
- Turn off your Samsung device.
- Press and hold the volume down (-) button + Home button + Power button on your Samsung device all at the same time.
- Press volume up (+) button and you are now entering download mode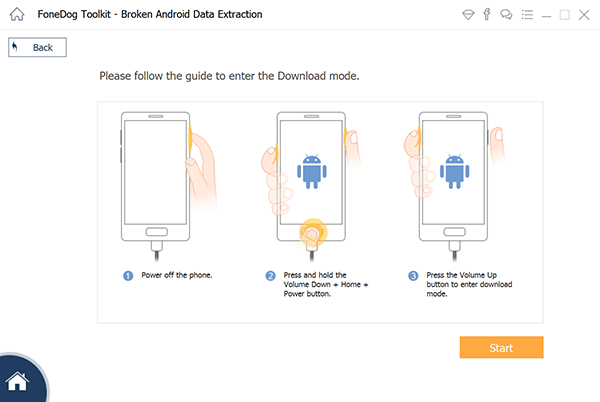 Access Download Mode for broken Samsung--Step4
Step 5: Install Recovery Package and Scan for Broken Samsung
Once your Samsung device is set to Download Mode, the program will then start analyzing all your device and start downloading recovery package.
Once the download is complete, the FoneDog Toolkit - Broken Android Data Extraction will scan out all of your data which includes your videos.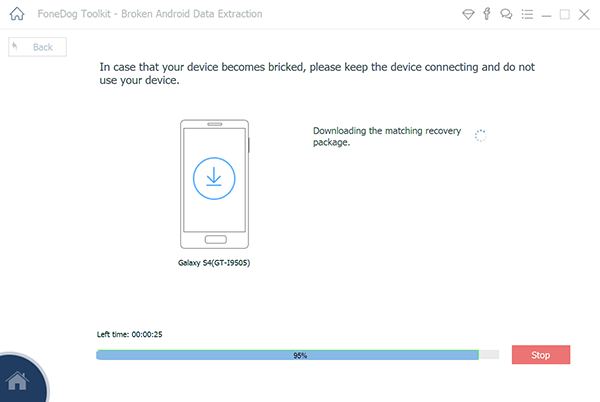 Install Recovery Package and Scan--Step5
Step 6: Select Videos to Recover from the Broken Samsung
Once FoneDog Toolkit - Broken Android Data Extraction is done scanning and analyzing your Samsung device, select the data you wish to recover from the selection of file types found at the left side of your screen.
Choose "Videos" from the list of file types. Preview all your videos one by one and then mark down all the videos you wish to recover. After that, click "Recover" button.
Once the recovery process is done, all your videos will automatically be saved on your computer and you can just have them transferred to your new device or once your Samsung device is fixed.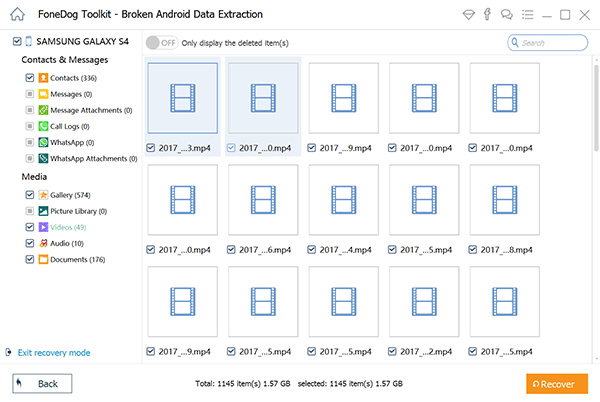 Restore Videos from the Broken Samsung Device--Step6
Part 2. How to Get Videos from Samsung Devices Itself
You can also try to do this method if your device USB debugging is enabled and the lock screen of your Samsung device is disabled. Your computer will be able to display all your Samsung device content without you touching your phone screen.
Also, remember that you can only this method if you are using one of the following devices. If you are using one of the following, you may proceed with the procedure.
-Samsung Galaxy S8
-Samsung Galaxy S7
-Samsung Galaxy S6
-Samsung Galaxy S5
-Samsung Galaxy S3
-Samsung Galaxy Note 5
-Samsung Galaxy Note 4
-Samsung Galaxy Note 3
Recover Videos from Broken Samsung Device Itself
Step 1: Using your USB Cable, connect your Samsung device to your computer.
Step 2: You will be able to get a notification that your device is successfully connected and detected. Once you saw it, click the notification for you to jump to AutoPlay menu.
Step 3: Select "Import Photos and Videos". If you need some other files from your Samsung device, you can also select "Open device to view files".
Step 4: You can now drag all your videos one by one or at the same time by highlighting them and then drag them to a folder on your computer.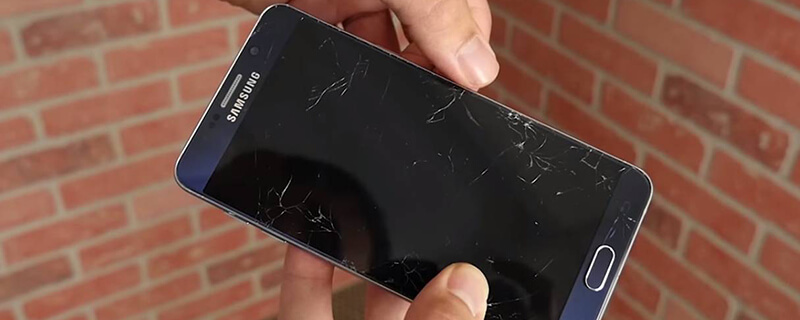 Restore Videos from Bricked Samsung Phone Itself
This video show you the detail about how to restore lost videos from broken Samsung, what you need to do is click the Video and open the video and follow its guide to get videos back from bricked Samsung devices. Good luck!!!
Video Guide: How to Extract Lost Videos from a Broken Samsung
Part 3. Bonus Tip: How to Repair Your Broken Samsung by Yourself
If you are planning to fix your Samsung device on your own, always remember that there are also risks to be taken and remember the following precautions.
You will not be able to fix your own device not unless you are fully equipped with the necessary technical knowledge about fixing it.

You should always contact Samsung customer service first. Doing so can let you know if you are still under warranty with them and if you are, then you can save a lot of money.

If you have successfully determined the exact problem of your Samsung device, always remember that you should only order the Using necessary parts.
Using FoneDog Toolkit - Broken Android Data Extraction on recovering your videos and other data from your Samsung device is very easy yet very efficient as well.
This program is very much safe to use and will surely help you recover your data from your broken Samsung device. Have this program downloaded and try it for yourself.
P.S. Feel free to share this article to your friends too. We are counting on you!