By Nathan E. Malpass, Last updated: December 28, 2019
Hello! I have just come from my local Verizon dealership where I was able to acquire myself a brand new Samsung S6. I was very excited as I have heard many great things about this new device but I was disappointed to find that I am unable to start up my brand new phone as it will not move past the Verizon screen page. Do you have any advice for nontechies like me? Or do I have to bring my phone back to the store? Could the phone be broken or is there something that I can do on my own to get this fixed? Any help would be very much appreciated indeed. Thank you.
- Clueless in Seattle
Part 1: IntroductionPart 2: Common Problems Found on the Samsung S6 That Could Be Causing Your Phone to FreezePart 3: Tricks of the Trade. Helping Yourself FirstPart 4: Still Not Working, Here Is More that You Can DoPart 5: ConclusionPart 6: Bonus: What Should You Do If Your Samsung Galaxy S6 Is Frozen With The Samsung Logo On Your Screen
Part 1: Introduction
There are rare occasions that may cause your Samsung S6 to freeze as it boots up. This article will help you understand the technology of your device as well as help you get passed its freeze frame in order to get you to use your device as it was intended.
Your Samsung S6 and/or Samsung S6 Edge + may be frozen at the boot screen for several reasons.
Before opting to use your valuable time to head back to your device dealership or network customer service counter right away, it may be wise to first be knowledgeable of what the problem could be.
By having some information on you through a bit of research, you may be able to even assist later on when you do bring your unit back to the store.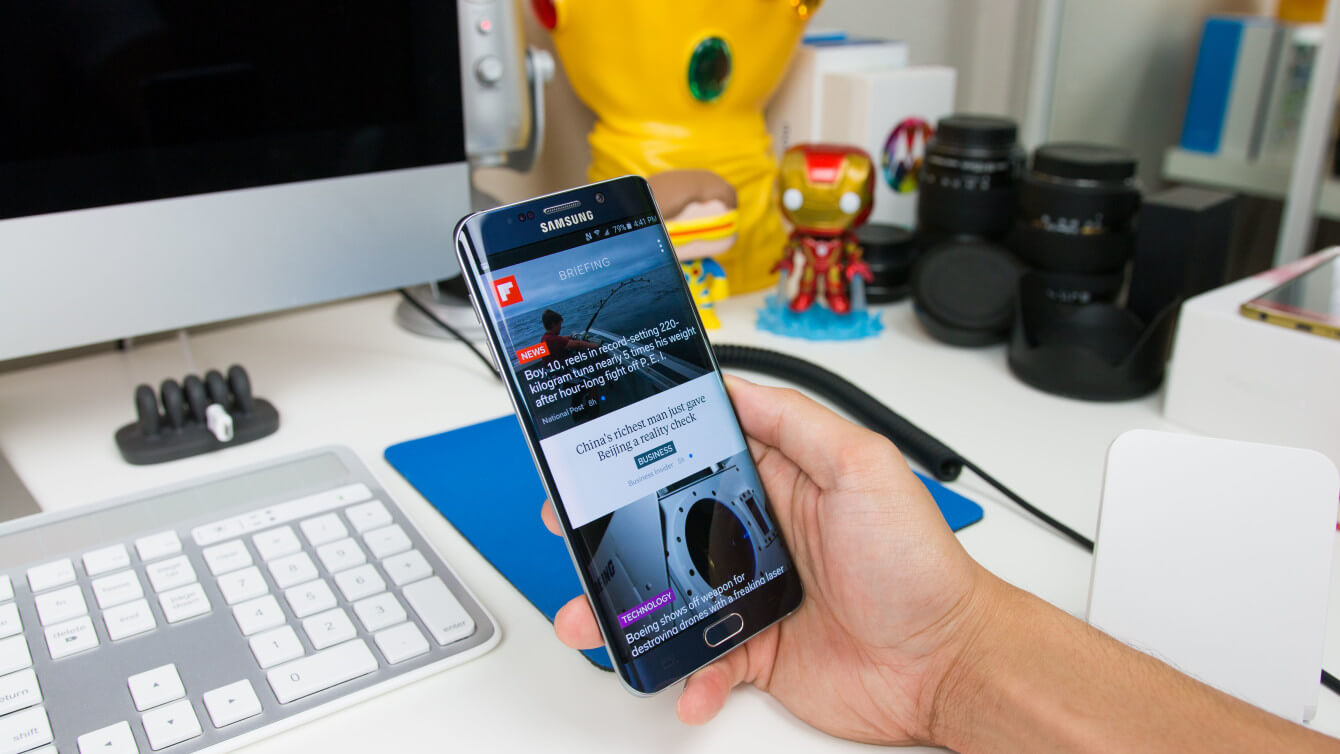 Part 2: Common Problems Found on the Samsung S6 That Could Be Causing Your Phone to Freeze
Have a look at some of the common problems that have been discovered by other Samsung S6 users, however, please note that this is merely a list and not the be all and end all of all probabilities.
Problem #1 - It could be that when your device was loaded with the latest system update, that something went wrong when it was uploading. Perhaps the file was corrupted, or the connection was fluctuating, having caused issues with the system update.
Problem #2- Google Play Store is the only place where the Malware should have been downloaded from as it is the source and producer of it. Unfortunately, there are others who try to claim that they are reputable sources but it's just not the truth. Please use the Google Play Store and no other source.
Problem #3 - Bugs. Have you recently downloaded an application and noticed that your device has been acting strangely since that download. It has happened before and may even be likely that a recent download has caused the problem and is the reason why your device is frozen.
Problem #4 - Could you have recently downloaded an application that allows you to customize your software? Perhaps something like flashing a new ROM, or a tool that allows you to unlock your device? It may be due to this new customization that is causing the freeze.
Problem #5 - Sometimes the problem has nothing to do with your software or the unit itself. So it would not hurt to have a look at your memory card in order to ensure that the problem is not there, and if it is, then now you know what the problem was there and would be able to move forward towards fixing the device.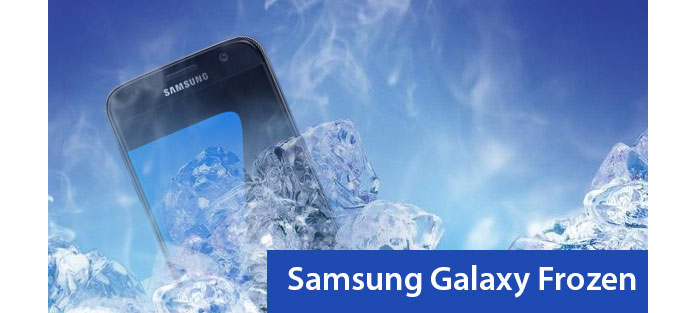 Part 3: Tricks of the Trade. Helping Yourself First
Now that you have established a clearer understanding of what could be causing your Samsung S6 to freeze, here are a couple of tricks you can try on your own before going through the trouble of taking your phone back to your dealer or local customer service representative.
Trick #1 - Retrace and recall if you downloaded any new applications into your phone. If yes, what type of application was it? Also, have you used the application already without any conditions, or did you notice that since the download your phone has started acting differently?
Trick #2- Your Samsung S6 should be able to operate without any problems even without its memory card. Since the problem could exist within the memory card, it could be helpful to explore that direction. Shut down your device, then remove the memory card of the device, and finally, try to boot up your phone once again without the memory card in it. If your phone is able to start up normally, then you now know that the problem was your memory card.
Trick #3 - Track, trace, and recall if you have flashed, rooted, or updated your phone in the last few days. Customizing your phone in various ways could be the cause of your new problem.
By knowing what you've recently done, you may be able to better detect what is causing your new problem...and can help identify the problem when you bring your device to a specialist.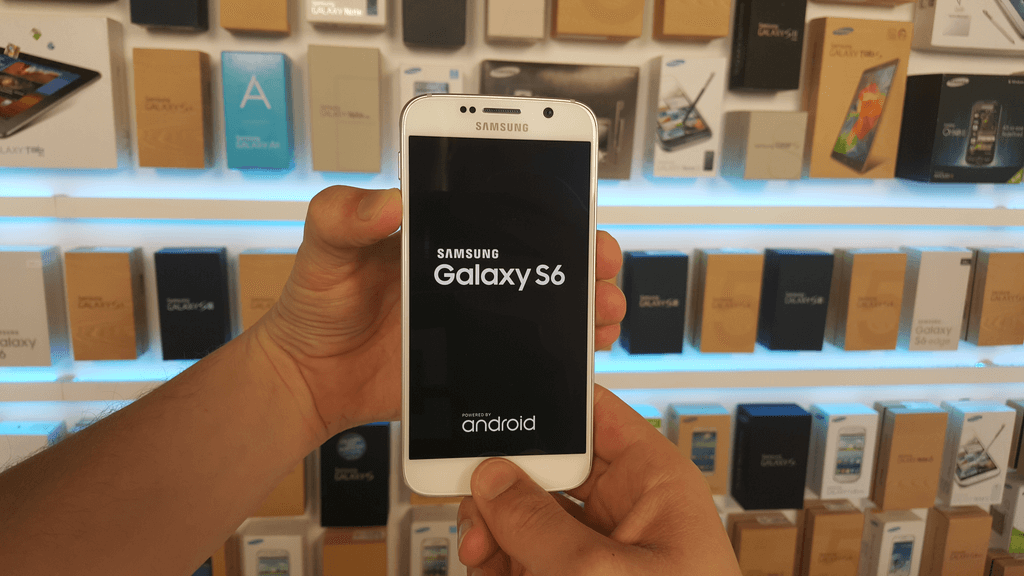 Part 4: Still Not Working, Here Is More that You Can Do
After using these tricks, you should have a better idea of what might be causing your system booting problem. You can now move more effectively and with more specific attempts at finding a solution.
However, it is also okay if you are still in the dark and unable to fully find and understand the problem. There is more than you can do in order to get your phone working again.
Please see the list below and follow the instructions. Any of these solution suggestions could help get your phone away from your freezing problem.
Fixes for Samsung Galaxy S6 Stuck on Verizon Screen
Solution #1 - Charge Your Device.

Solution #2 - Remove and Replace Your Samsung Battery.

Solution #3 - Soft Reset Your Samsung Phone If Frozen on Boot Screen.

Solution #4- How To Solve the Problem of Your Samsung Phone Being Stuck at the Boot Screen While in Safe Mode.

Solution #5 - How To Solve the Problem of Your Samsung Phone Being Stuck at the Boot Screen While in Recovery Mode.

Solution #1 - Charge Your Device
The first thing that you need to do is to be sure that your Samsung S6 has battery power. It is possible that the reason your phone is freezing is that it no longer has enough battery power to start up. Having said this, it would be best to charge your phone for at least one hour. Please make sure that you are using the original Samsung charger when charging. After which you can attempt to start up your phone again and check if it can turn on normally again.
Solution #2 - Remove and Replace Your Samsung Battery
Removing and replacing your Samsung battery is a very good idea for trying to restart your phone properly. However, this is no longer an option for Samsung's newer products and is not possible with the Samsung S6.
But for conversation's sake, or if you have an older Samsung phone that does have removable batteries, here is what you can do. Live the cover at the back of the device, remove it from the phone and then gently lift the battery from its pocket. Once done, count to ten and then replace the battery and cover and then see if you can get your Samsung device to start up normally.
Solution #3 - Soft Reset Your Samsung Phone If Frozen on Boot Screen
Oftentimes, the first thing that one can do in order to try to get their phone working properly again is to conduct a soft reset. A soft reset can simply be done by simulating what is called as a "battery pull".To do this, you want to turn your phone off and on again but since your phone is frozen, follow these steps in order to conduct the process. On your Samsung S6, hold the power button down together with the volume down button for at least 12 seconds. After doing so, you will see the screen go to its "maintenance boot mode". Once here, using the volume down button, navigate until you are in the "power down" option then press your power button to select. At this point, your phone will turn off and on again.
This first step in troubleshooting your device sometimes takes care of your problem and will get your phone working properly again.
When attempting a "battery pull", please be sure to ensure that your battery is at least 5% or more. Having less power in your battery than this might not do the trick as your phone needs more than 5% in order to conduct this troubleshoot.
For the Samsung S3, S4, and Note 4, simply press the power button down until you have the option to press the restart button which will then lead to the ok button.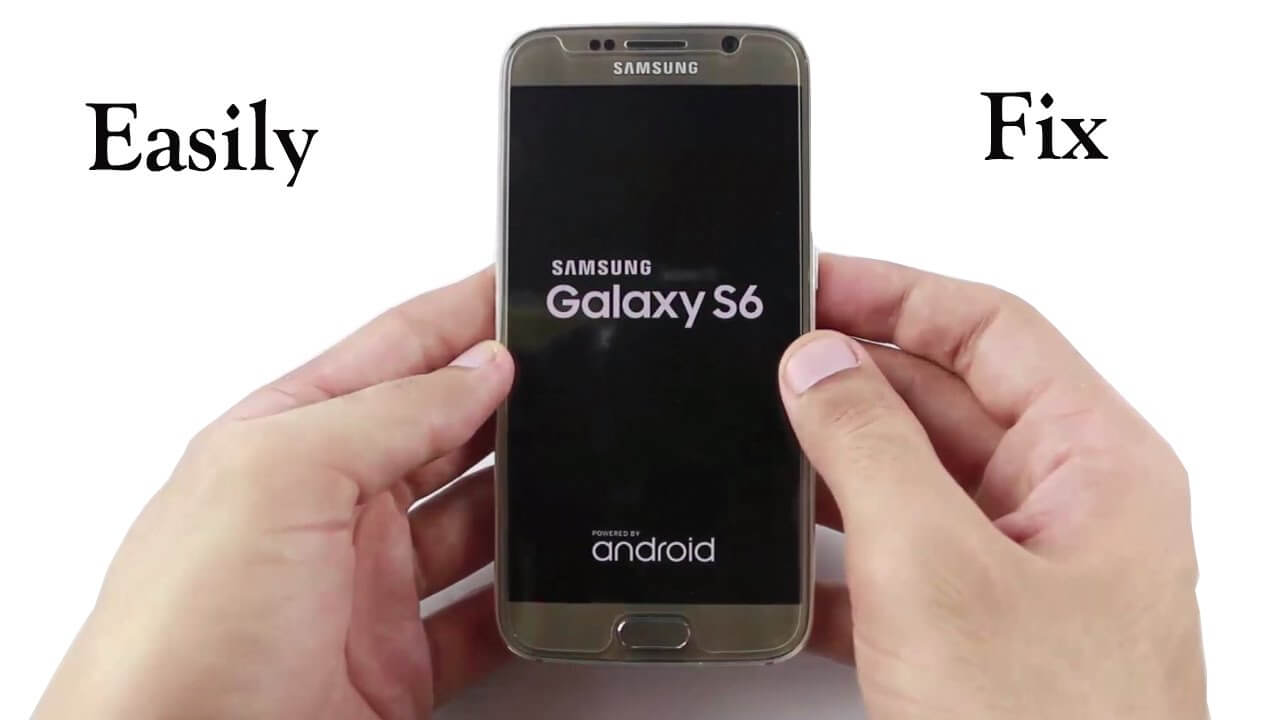 Solution #4- How To Solve the Problem of Your Samsung Phone Being Stuck at the Boot Screen While in Safe Mode
Samsung's Safe Mode is a brilliant feature and one that could take care of the problem of your phone being stuck on the Verizon Screen boot. This works particularly well if you have recently purchased or install a third-party application and your device had recently started having problems. The reason for this is because the Safe Mode function of the Samsung S6 will allow you to turn on the phone while disabling all third-party applications. Meaning your phone will operate at its factory default setting. Also, if you find that your phone seems to be working just fine while in Safe Mode, then that is an indication that the malware of a recently downloaded third-party application is what has caused your problem. Luckily, Safe Mode allows you to uninstall the applications that may be causing your problems so it is a great step to take in trying to figure out how to remove the problem of your freezing upon startup.
Here are the two steps needed in order to uninstall recently download third-party applications. Step #1 - To begin operating your unit while on safe mode, turn off your Samsung S6 and then press and hold the power button down until the logo of the screen appears on your device. At this point, let go of the power button but keep holding the volume button down up until your phone reboots. From there, you will see a "Safe Mode" option on the lower left side of your screen. Step #2 - Once on "Safe Mode", go to your "Settings" and then "Apps" and then select the screen that allows you to see all your downloaded applications. A list will appear and you will be able to select each of the applications in order to uninstall them one by one.
Once completed, you can restart your Samsung S6 and exit "Safe Mode". You may now find that your device may be working properly once again.
Helpful Tip - There may be cases wherein the uninstall button is gray and unclickable. These cases are most likely due to the application having been activated as the device administrator.In these cases, there is still a solution. Simply click on "Security" then proceed to click "Device Administrator". All you will need to do is uncheck the box by the application and go back to where you can uninstall all applications.
Solution #5 - How To Solve the Problem of Your Samsung Phone Being Stuck at the Boot Screen While in Recovery Mode
If in case Samsung's Safe Mode option did not do the trick and was not able to get your phone up and running properly once again, you can opt to try using Samsung's Recovery Mode. However, one needs to be mindful when using the Recovery Mode as this may delete all of your data stored in your phone. To be on the safe side, simply save all of your data on your computer prior to entering the Recovery Mode of your unit.If you are not quite sure how to back up your data or retrieve lost data prior to entering Recovery Mode, simply use the FoneDog + Broken Android Data Extraction in order to enable you to save your files such as photos, messages, music, videos, and contacts to your computer from your Samsung phone.
Here are the necessary steps to take in order to put your Samsung S6 into Recovery Mode. Step #1 - Go through the motions of turning off your phone.Hold the Power button down, as well as the Volume Up and Home buttons all at the same time. After a few seconds, a Recovery Mode menu will appear on your screen.Once you see it, step #2 is to click the volume down button until you are able to select the "Wipe Cache Partition" option after which you will hit the power button to confirm your selection. Once here, you will have the option to delete your cache files of the system or of the applications. Once you have cleared your cache data, select your restart option and check to see if your phone is working properly again.Step #3 - Should you find that your mobile phone is still not operating as it should be, go into your recovery mode once again. However, this time, select the "Factory Reset" option. This will now program your phone to delete all the data and previously saved settings of your phone and bring it back to how it was when it was brand new. After doing so, restart your phone once more and see if this option has fixed the problem.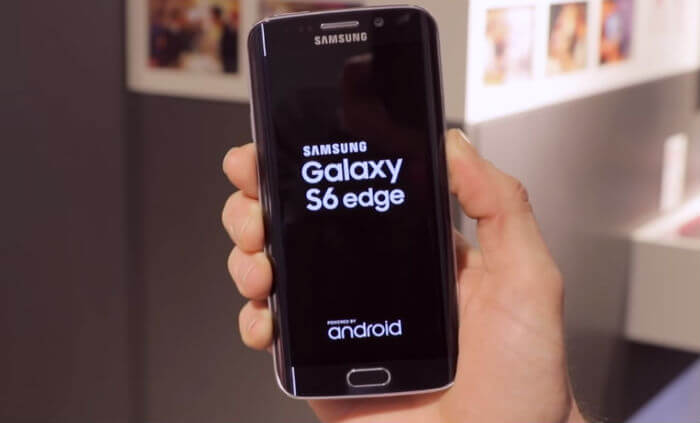 Part 5: Conclusion
The Samsung S6 is a great phone to use and for many reasons. A small part of what has made it so popular is because of its high definition cameras, multi-screen use, strong battery power, and ease of use.
But like all gadgets, you may experience a set of problems. Luckily for Samsung, their issues are not permanent and as discussed above, can oftentimes be fixed by yourself without having to take it back to your store or to a customer service representative.
By following the examples above, one should be able to get their Samsung S6 working properly again. If the problems continue to exist, double check that no steps were missed in the process of your troubleshooting in order to ensure that it was done thoroughly.
People Also Read4 Ways to Fix Samsung Galaxy Sudden Death: Black Screen of DeathHow Do I File Recovery from a Samsung Phone with a Broken Screen?
Part 6: Bonus: What Should You Do If Your Samsung Galaxy S6 Is Frozen With The Samsung Logo On Your Screen
Choosing to change your Samsung software from one to another is relatively common, however, it is important to note that by doing so, you are putting your phone at risk at experiencing some problems from time to time.
In case you are one of the users who is experiencing the problem of your phone being frozen with the Samsung Logo on your screen, this bonus section may be helpful to you.
Make use of your Safe Mode and Recovery Mode found on your device. These modes are there in order to allow users to troubleshoot their phones before going through the trouble of bringing their units to a Samsung dealership.
But if you are not able to get it fixed on your own by using either Safe or Recovery mode, then it may be best to bring your Samsung S6 to a nearby store and ask them to replace the entire unit for you.
There are chances that you have flashed your phone and as we know, flashing is not 100% safe and can cause problems for your Samsung S6.
Some problems caused by flashing could include using faulty USB ports and unreliable USB software, power interruptions, and even leftover data from a previous user.
Wiping your phones cache is also a good idea and so is restoring your device to its factory setting. But if your phone is still not working the way it should after all of these steps that one can take, then you have likely hit a one in a million problem in flashing and your only option left is to take it back to Samsung so that they can fix it.