A dozen years ago, there is not one compact flash card that exists that we can use for portable file storage. However, now we have different kinds of media devices.
And a few years ago, due to the development of compact flash cards, we have now gotten our hands on compact flash card recovery solutions.
But before we go deeper into that topic, do you know exactly why data loss occurs even to superior media devices such as compact flash cards?
Why Should You Look for Compact Flash Card Recovery Solutions?1. Compact Flash Card Recovery with FoneDog Data Recovery2. Open-Source Programs to Recover Compact Flash Card3. Compact Flash Card Recovery through CHKDSKHow to Prevent Data Loss on Compact Flash CardsConclusion
Why Should You Look for Compact Flash Card Recovery Solutions?
Compact flash cards, or CF cards in short, are media devices that was manufactured in 1994 by the one and only SanDisk. So contrary to common belief, CF cards are actually a product of one brand and does not categorize media devices.
Most often than not, people look for compact flash card recovery solutions because they encounter data loss, or other similar issues that require such solutions.
But how exactly does this happen to users, or even you? There are actually numerous factors that may increase the chances of this happening. Here's a look at those factors:
You have deleted the files accidentally by pressing the Delete button on your keyboard while a file is currently selected in the CF card.
You have accidentally selected the Format option while the compact flash card is selected
The compact flash card has suffered from malware or virus attack that continuously eats away on the device, eventually leading to the need of compact flash card recovery
Other reasons such as power failure, physical damage (scratching, impact, etc.), and more
Of course, it won't be that big of a deal when these things happen if you don't really have important files on the CF card.
But it's a different story if you do have some crucial data. Unfortunately, the latter is the most likely to happen to you. Now that you know why you need to learn how to do compact flash card recovery, let's proceed with our first entry.
1. Compact Flash Card Recovery with FoneDog Data Recovery
There are three ways on how to do compact flash card recovery. We decided that the one that we will be discussing first would be the easiest, and that would be the use of a third-party software. Our second entry is just like that, but there are differences.
For one, the third-party software that we are talking about right now is FoneDog Data Recovery. So what is this software and why do we recommend it?
To begin with, FoneDog Data Recovery is a specialized software that allows the recovery of files of different file types and file formats from different media devices. This includes compact flash cards and other storage drives. Now how can you use this software:
Step 1: Select File Type & Storage Drive
First of all, on your PC, launch the FoneDog Data Recovery. Once the software is open, you will see in the upper area of the main interface a list of file types, while the bottom contains the different storage drives. For the file type, simply tick the box for Check all file types. Next, tick the box that corresponds to the compact flash card, which should be under Removable Drives.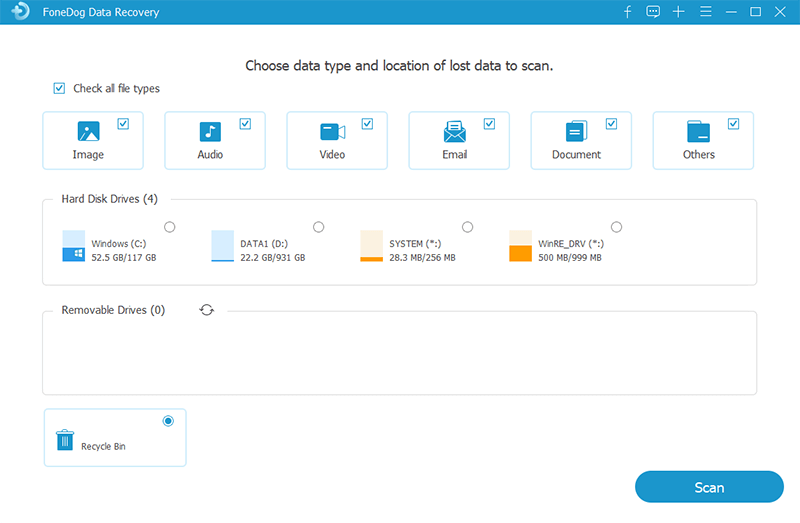 Step 2: Scan for Files
Once you're done with the configurations, you can now click the Scan button at the bottom-right corner of the interface. Quick Scan should be executed by default, but after this, you can click on Deep Scan at the top of the interface to continue scanning for files, this time, more accurately.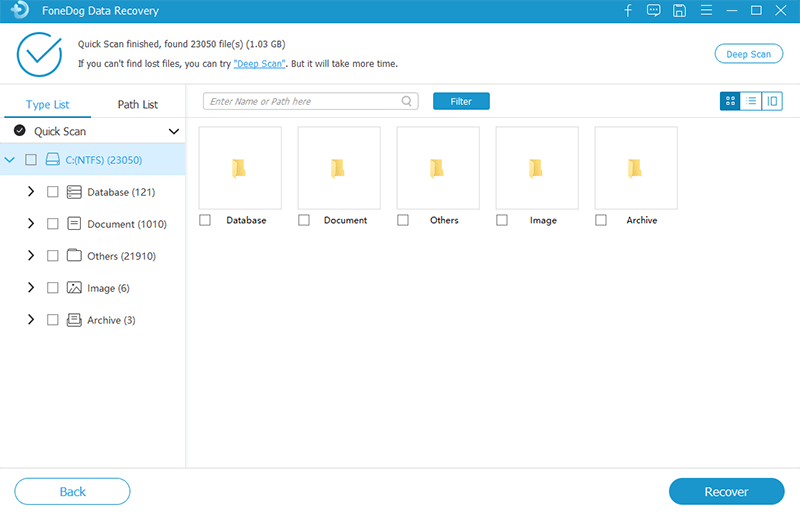 Step 3: Recover Files
No matter what type of scanning you choose, you will still get a list of items at the completion of the scanning process. These items are files that you can recover from the selected drive, which should be the compact flash card. To select a file, simply tick their corresponding boxes. After selection, click on the Recover button. This should start the recovery process.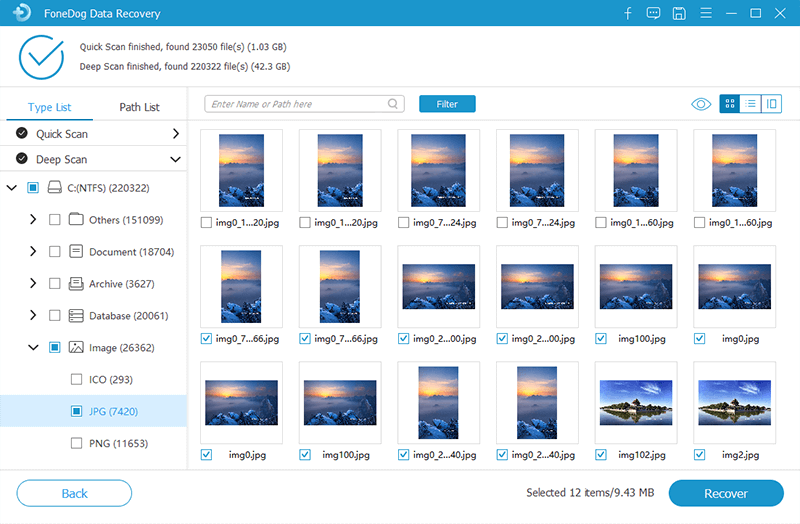 We've chosen this to be our first method for compact flash card recovery for many reasons. First, it is the quickest method and perhaps the most effective. Secondly, it is simple to understand.
However, it can be risky since it is still a third-party software. Now if you don't really find risky methods appealing, then perhaps another solution would be more suited for you.
2. Open-Source Programs to Recover Compact Flash Card
Our second entry for compact flash card recovery solutions also includes third-party tools, but it is less risky this time. This is because we are talking about freeware and open-source programs, but what does that mean?
Freeware means tools that are offered for free by companies. Thus, there are no risks to using them. Open-source, on the other hand, refers to programs that can adopt the plugins and extensions that individuals from the community develop.
This is the main advantage of open-source programs as a solution, since there might be plugins that exist solely for compact flash card recovery.
Simply put, they provide satisfactory performance and a less-risky solution. Now that you know all that, here's some of our recommendations for open-source CF recovery programs.
TestDisk
TestDisk is a data recovery tool developed by CGSecurity. It is one of the most popular open-source freeware out there since it has a public license.
It was specifically designed to recover from partitions, so it's still applicable as a compact flash card recovery solution. In addition to its recovery capabilities, it has functionalities that allows for rebuilding boot sectors, fixing MFT, and even repairing partition tables.
This is the main reason why TestDisk is known by experts, but that might also be its downside. The fact that it has a command line graphic user interface makes it difficult to understand, especially for those that does not have much know-how about this kind of things.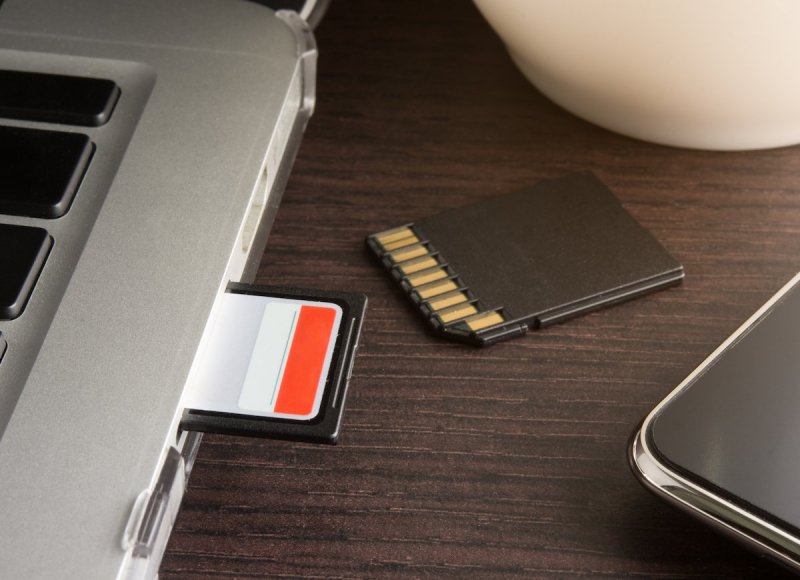 PhotoRec
PhotoRec is another product developed by CGSecurity. In fact, it can be considered as the partner of TestDisk, but there are differences.
While TestDisk specializes in repairing disks altogether, PhotoRec focuses on recovering files individually. The best thing about it is that it ignores the media properties and isolates the files to increase the chance of recovery of individual files.
Compared to TestDisk, this has a higher recovery rate and covers more ground. Unfortunately, it is also difficult to understand as it also has a command line GUI.
FreeRecover
The first two open-source tools had command line GUI making them a bit too difficult for non-technical users. but what if there's one that is easier to understand.
That's what FreeRecover is all about. In addition to being easy to understand, it also has additional functionalities such as Get File Paths, which will prompt you to the original location of detected files.
The tool specializes in recovering files from NTFS drives, though it is still capable of recovering files from other file systems as well as do compact flash card recovery.
Kickass Undelete
Our last entry is Kickass Undelete. It is a lightweight program that you can always carry without worrying about consuming too much space on your drive.
It supports all versions of the Windows operating systems and most of the versions of other operating systems such as Mac and Linux.
It boasts a fast scanning speed, quick searching function, making it a great compact flash card recovery tool for those that want to do their jobs as soon as possible.
Although these four open-source programs are great compact flash card recovery tools, there are still drawbacks. For one, being a freeware does not mean that there are no strings attached. There are still risks that we might not even know.
Additionally, since they are open-source programs, they are bound to have interfaces that can be very nerdy. Thus, non-technical users may find it difficult to get used to these tools.
Now if you can still stand the difficulties that you are bound to encounter, then that is great. If not, then you might like our last entry which is a not-so-technical method.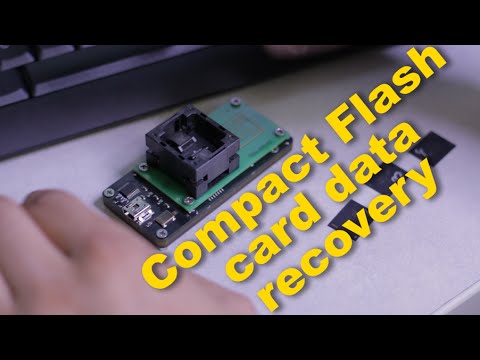 3. Compact Flash Card Recovery through CHKDSK
Our last entry for the day features CHKDSK, a utility that is capable of doing various tasks. It allows users to repair partition tables, so it's very suitable for doing compact flash card recovery.
That's pretty much everything you need to know about the CHKDSK. Now here's how you can use this utility tool:
On your PC, press Win key + R on your keyboard to access the Run command.
On the Open field, type in cmd then press Enter.
The Command Prompt window should show up. Here type in chkdsk d: /f /r /xthen change the letter d to the letter that represents your compact flash card.
That's all you have to do in order to conduct compact flash card recovery using the CHKDSK function on your PC. But a word of caution, do not try this if you don't know how to use the Command Prompt.
This s because there are various negative impact when using this recklessly. After all, the Command Prompt is capable of fixing, as well as destroying, your computer operating system.
How to Prevent Data Loss on Compact Flash Cards
If you don't want to take any risk, then you shouldn't allow data loss to happen to your compact flash drive in the first place. This will save you time from learning how to do compact flash card recovery.
Given, it is difficult to understand how CF cards work, but you should at least try to get some tips on how to prevent data loss on your CF card. Here are some useful tips that we can give to you for now:
Avoid dropping the CF card or applying too much force into it
Be gentle when inserting the CF card on any of your device
Avoid placing the CF card in a place where there is high temperature
Keep your CF card away from magnetic objects as it may mess with the circuits
When asked to format your CF card, simply ignore the message
Make sure to safe remove or eject the CF card first before unplugging it from your device
Data Recovery Recover deleted image, document, audio and more files. Get deleted data back from computer (including Recycle Bin) and hard drives. Recover loss data caused by disk accident, operation system crushes and other reasons. Free Download Free Download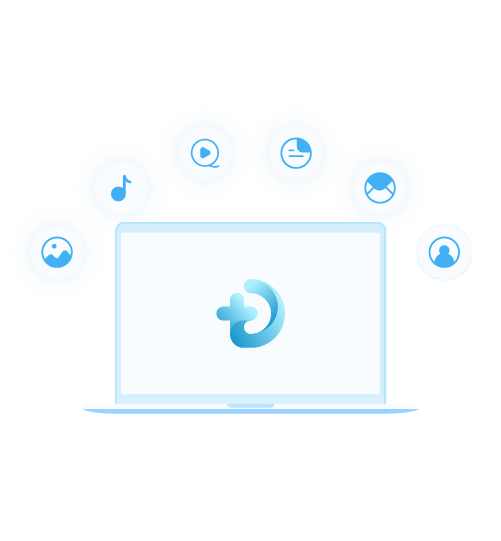 Conclusion
There's nothing worse than finding out that you no longer have your files inside your CF card. It might be because you inserted it on a device full of virus. It may be because you dropped it before and even stepped on it.
Regardless of the reason, you will eventually have to find out how to do compact flash card recovery. Now that you learned from your mistakes, make sure to prevent it from happening again. This article should help you in that area.