Many Mac users often find themselves in dilemma after they have lost certain files without creating any backups. Often, they think that their Macs don't need to be backed up since no one else is using it, and they haven't done anything that can cause data loss.
However, there are uncommon situations such as virus attacks or corrupted system files that can trigger and cause data loss. There are many options on how to backup your Mac and the easiest is to use the iCloud service.
In this article, we will learn how to backup Mac to iCloud plus other methods on how to secure your personal files and information.
Part 1. How to Backup Mac to iCloudPart 2. Use Time Machine as Your Backup on MacPart 3. How to Retrieve Lost or Deleted Files from MacPart 4. Summary
Part 1. How to Backup Mac to iCloud
Apple provides free 5 GB of iCloud storage to every Apple ID registered where you can use it as your backup option. This storage space is upgradeable at anytime you wish to add more space.
One of the best features of iCloud is the ability to sync across all your iOS devices including your iPhone, iPad, iPod Touch, and Mac. It only requires one Apple ID on all these devices and you are free to utilize all the iCloud features.
Apart from that, you can access your data anytime as long as you are connected to the internet.
Follow this guide on how to backup Mac to iCloud and never lose any of your files again:
On your Mac, launch System Preferences and select iCloud.
Sign in with your Apple ID and password.
After you have successfully logged in, choose the types of data you wish to add in your backup. (You can choose from your Photos, Emails, Contacts, Calendars, and many more.)
From here you can manage other files like your iCloud Photo Library and customize the way iCloud will backup your photos.
Choose iCloud Drive.
Drag and drop the files you wish to backup or you can simply add a copy as well.
Once you have set up the iCloud Drive, all the files and documents saved in iCloud will be moved to iCloud Drive.
That's it! You have just setup and learned how to backup your Mac to iCloud. You are now confident that you can easily retrieve your information from iCloud in case something happens on your Mac.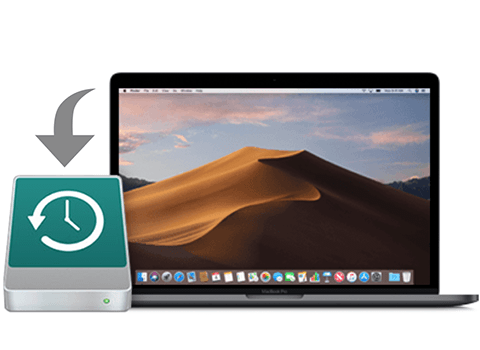 Manage Your iCloud Storage
Most of the time, iOS users are actually more concerned of their iCloud space storage than their files due to the limited amount of free space. However, you have options to manage your iCloud storage so you can maximize the 5 GB allotted space or you can buy more.
Turn off backup from multiple devices
Because iCloud syncs across your devices, it is normal that it will consume the free space quickly. However, you always have the option to decide which devices need backup to save more iCloud space.
Follow this step to turn off iCloud backup on multiple devices:
Decide what iOS device will have iCloud backup.
On the device that doesn't need a backup, go to Settings.
Find and tap iCloud.
Toggle the iCloud Backup bar off.
By doing turning off the iCloud backup on the given device, it will no longer sync with your iCloud account.
Part 2. Use Time Machine as Your Backup on Mac
Apart from the iCloud service, Apple also offers a default backup option called the Time Machine. It works by providing backup to all your files like apps, photos, documents, system files, and more on your Mac.
Unlike the iCloud service that saves your files online, Time Machine backups are stored externally and can be restored externally as well. Time Machine on the other hand, uses external storage devices such as a FireWire drive, Airport Time Capsule, USB or external hard drives.
Here is the complete guide on how to use Time Machine as your Backup on Mac:
First, plug in your external storage device to your Mac and select Use as Backup Disk on the pop-up message.
If you don't see a pop-up message, you can add it manually by going to Time Machine, and then Time Machine preferences. Choose Select Backup Disk.
Choose your external storage from the list of available disks.
Check the box beside Encrypt backups and then click Use Disk.
Your first backup with Time Machine will take a while depending on the files you have set for backup. However, you can also enjoy the convenience of auto-backup with Time Machine. Time Machine will only add the files recently changed from the previous backup.
Part 3. How to Retrieve Lost or Deleted Files from Mac
Data loss is a common problem especially with Mac users who have not taken proper backups. Most of the time, users tend to endure data loss and shrug this annoying incident without knowing that they can still recover them.
FoneDog Data Recovery is a third-party wizard that every Mac user can rely on. It provides data recovery of all file types and from any devices.
You can recover any of the following files such as:
Archives
Emails
Documents
Videos
Photos
And many more
Data Recovery Recover deleted image, document, audio and more files. Get deleted data back from computer (including Recycle Bin) and hard drives. Recover loss data caused by disk accident, operation system crushes and other reasons. Free Download Free Download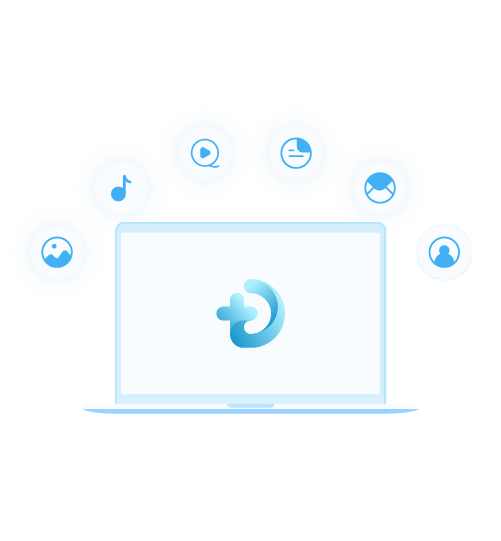 It doesn't matter what device or storage you are using, FoneDog Data Recovery can retrieve it from various options like:
Hard Drive
Memory Card/SD Card
USB Flash Drive
Deleted Files
Mac or Windows computers
Partitions
And even the Recycle/Trash bin
Many users have already experienced the excellent features of FoneDog Data Recovery; you too can experience its wonders by downloading it for free.
Part 4. Summary
The steps on how to backup Mac to iCloud are pretty simple and upfront; you don't have to do a lot of complicated steps just to save and store your important files.
Apart from iCloud, you can also use the Time Machine backup feature on Mac to store your personal files externally. Safeguard your data at any time using these two free methods.
If you are too late and already lost or deleted important files, don't worry; FoneDog Data Recovery will save you from all the heartaches. It's a genius recovery tool that can retrieve all types of files from any storage devices.