"Got my hard drive broken! What shall I do next? How to recover data from a damaged hard disk? Help!"
Your hard disk drive is where your data is stored. And like most electronic devices, they are prone to damages. However, there are certain causes of a damaged hard disk, and they don't happen spontaneously, unless of water damage.
Some hard disks may die of old age, as most of the HDDs today only last up to 5-10 years. Other causes can be extreme heat and humidity, disk errors, power issues, corrupted firmware, and even user error.
The only thing you are assured of when struck with this mishap is to recover your data as soon as possible. Today, you will learn how to recover data from a damaged hard disk in the most convenient way.
Part 1. Can Data Be Recovered from A Damaged Hard Drive?Part 2. How to Recover Data from Damaged Hard Disk?Part 3. Conclusion
Part 1. Can Data Be Recovered from A Damaged Hard Drive?
Definitely, you can solve the problem of how to recover data from a damaged hard disk by using professional data recovery software except for physically damaged hard disks. Mostly, these scenarios are irreversible and might require highly professional help. Otherwise, issues that are not physically attributed can be still be salvaged by downloading a recovery service.
Always remember to check the health or status of your computer or laptop, especially when you are using it most of the time. You can monitor your hard drive's health through the following:
The BIOS screen usually appears when you boot your computer. Usually, the screen will ask you to press Delete, F12, F10, or F2 to enter the BIOS environment, or whatever keys your computer is asking.
Navigate through the BIOS by using the Right Arrow or Left Arrow keys and find the Primary Hard Drive Self Test option.
Let the Hard Drive Self Test perform a Quick Test accompanied by a Comprehensive Test. If any of the tests FAILS, then save your important data and attempt to fix the issues mentioned. If your computer passed all the tests, then your hard drive is healthy.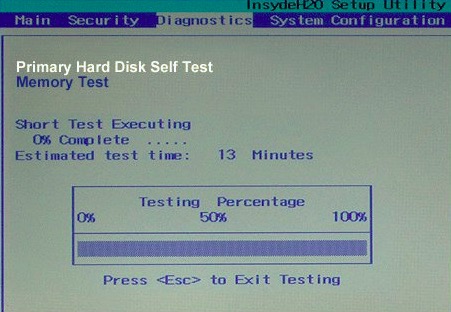 Listen for Loud Clicking Sound
If you hear weird sounds upon turning on and off, you must consult a certified technician for repair. Also, check if your device is still under warranty.

Use Windows CHKDSK

You can use the built-in tool CHKDSK on a Windows computer to monitor the overall status of your device. This tool will scan your disk to detect system errors and bad sectors.
To find CHKDSK, open File Explorer and right-click on the drive that you want to check.
Go to Properties, and then click Tools, and click Check under Error Checking.
Windows will show you a pop-up message regarding the health status of your system. Most of the time, you'll get a "You don't need to scan this drive" message since Windows scan this automatically.

Check a hard disk with WMIC

WMIC allows many administrative tools to check the status of your computer including checking the hard disk health. It utilizes the S.M.A.R.T. or Self-Monitoring, Analysis, and Reporting Technology feature.
To access the WMIC, press the Win + R buttons on the keyboard to open the Run dialog. Enter cmd and click Ok to open the Windows command.
Type wmic and hit enter. Once the interface is ready, type in diskdrive to get status. Press Enter.
Your hard drive status result will be displayed.

Now that you know how to check or monitor your hard disk's status, you can proceed to the next step, how to repair your hard drive.
Part 2. How to Recover Data from A Damaged Hard Disk?
Depending on the extent of the damage, you can opt to have the hard drive repaired, but before you do that, you should consider retrieving your files as soon as possible. What you need now is reliable recovery software that can recover data from a damaged hard disk.
FoneDog- Data Recovery highlights data recovery from RAW partition, RAW hard drive, data system damage, and partition loss. This software retrieves even the inaccessible or hidden or corrupted files from a Windows or Mac.
Download and install the software on your computer to begin data recovery from a damaged hard disk. However, if the damaged hard drive is an external device, connect it to the computer and make sure it is recognized.
Data Recovery Recover deleted image, document, audio and more files. Get deleted data back from computer (including Recycle Bin) and hard drives. Recover loss data caused by disk accident, operation system crushes and other reasons. Free Download Free Download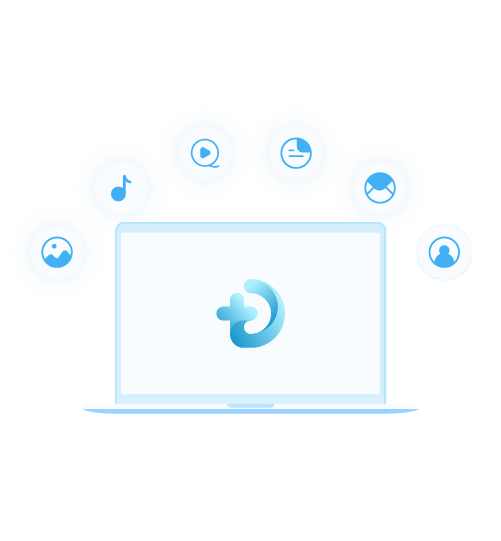 Follow these easy steps on how to recover data from a damaged hard disk:
Step 1. Select Storage Location and File Types
After you have successfully installed FoneDog- Data Recovery and your device are recognized by the computer, choose the hard disk drive listed on the program along with the file types you need to recover.
Ensure that external drives are visible and listed on the program options. If damaged partition, it should also be recognized by the software. Click Scan to continue.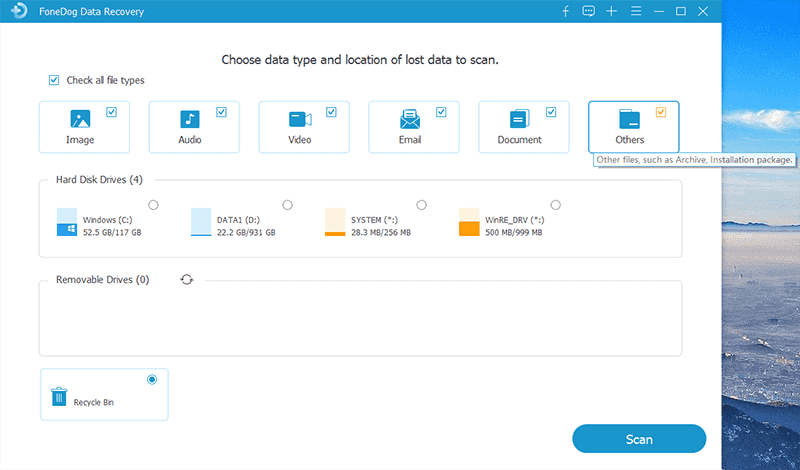 Step 2. Choose between Quick and Deep Scan
To fix the problem of how to recover data from a damaged hard disk, the next step is for the program to scan through your hard drive. It takes time to scan the entire device especially when you need to recover a large amount of data. You can go for a Quick Scan for a swift scan or go for Deep Scan when you need to recover a lot of files.
This recovery software also recovers deleted files from the Recycle Bin. Little by little the recovered files will begin to appear on your screen, including their file type and paths. Just wait until the scanning is completed to view all the recovered items.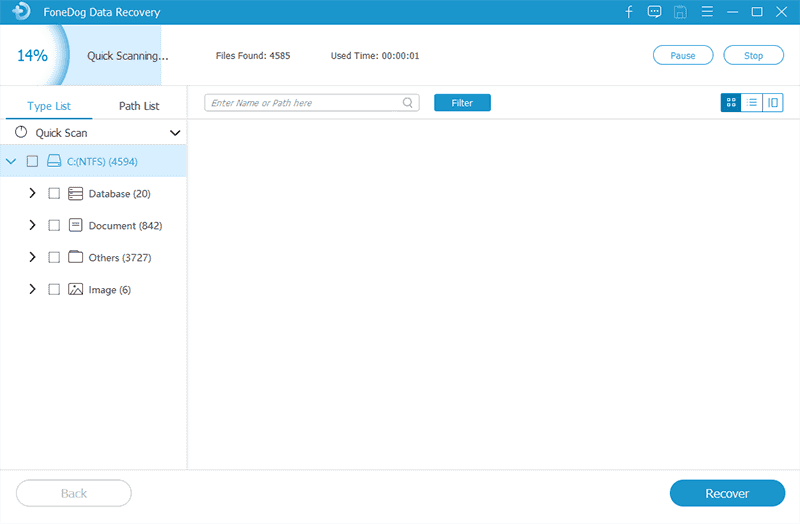 Step 3. Preview and Recover Data
Once the scanning is completed, the program will let you preview the files. At this point, you can choose to recover all the files or selectively choose the files only. Click the Recover button and set the destination location of the recovered items.
To avoid data overwriting, it is highly recommended that you save the recovered files to a different drive.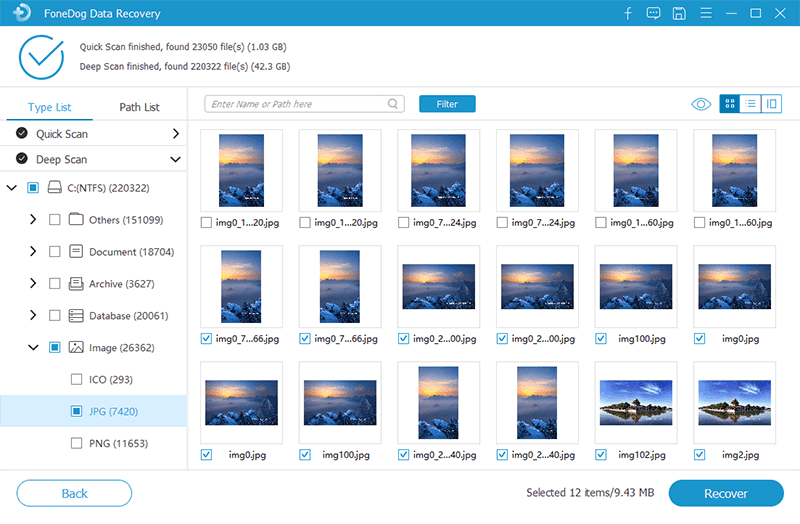 People Also ReadHow to Recover Files from A Hard Drive That Won't Boot8 Best Hard Drive Recovery Solutions of 2021 (Paid and Free)
Part 3. Conclusion
This article showed you the most convenient way on how to recover data from a damaged hard disk. Always make sure that before you attempt to repair a damaged hard drive, you should have salvaged what's inside. Data recovery should be considered first before the repair.
Now that you learned what causes a hard drive failure and how to monitor its status, make it a habit to take time and listen to your computer's needs too. Thanks to FoneDog-Data Recovery, it's making data retrieval easier and less intimidating. Even those who don't have technical background can simply follow the onscreen instructions on how to perform data recovery.
Remember, even electronic devices need some TLC, so give them some love!